Mountain Hardwear Mens StretchDown Hooded Jacket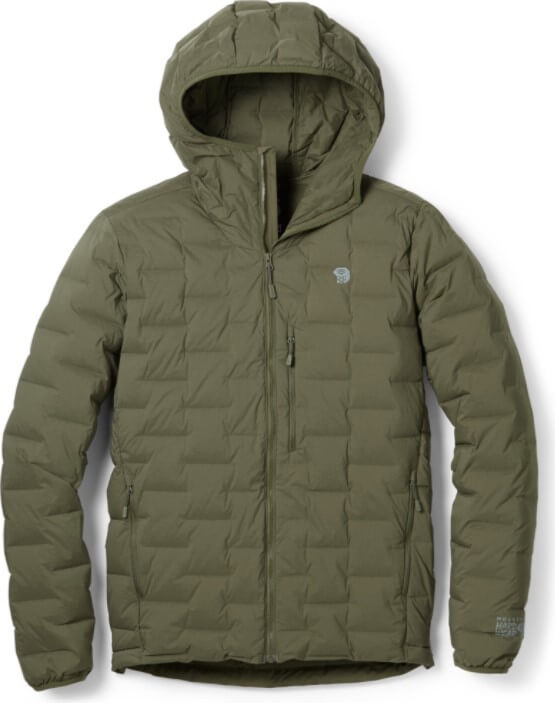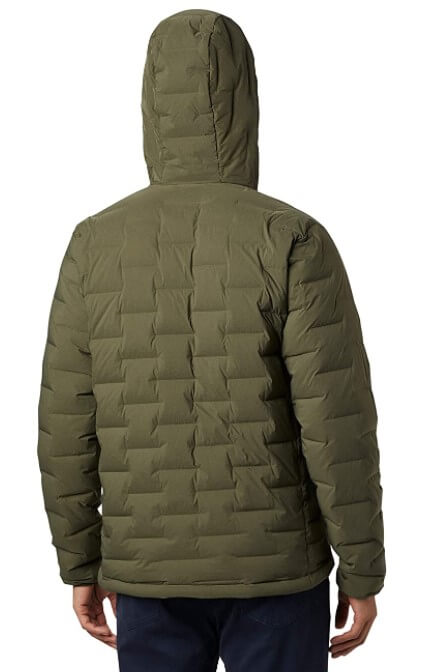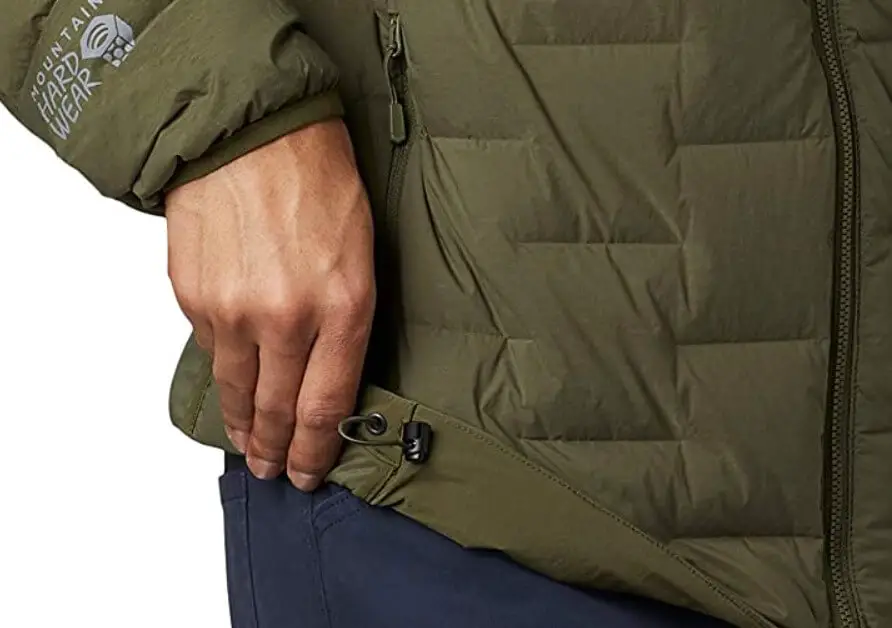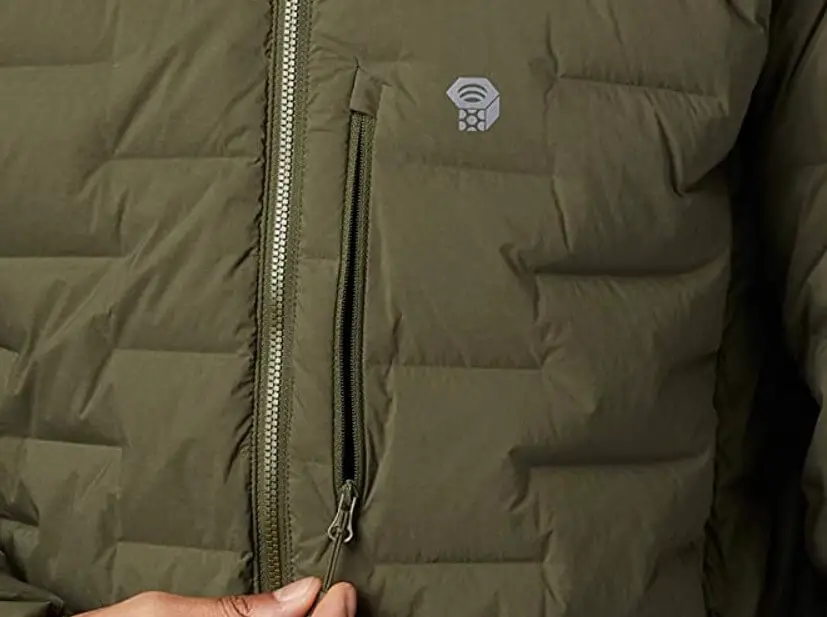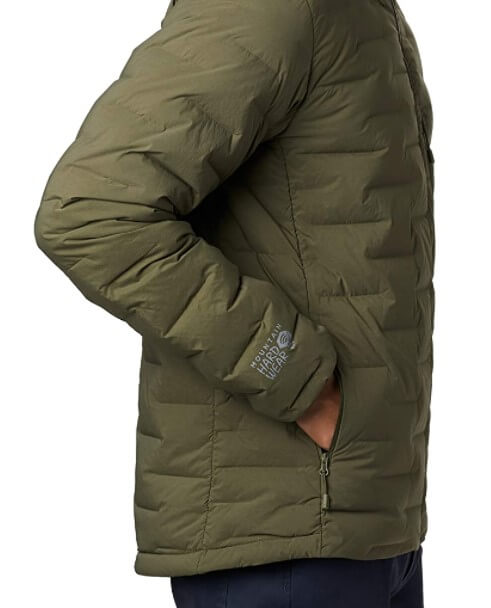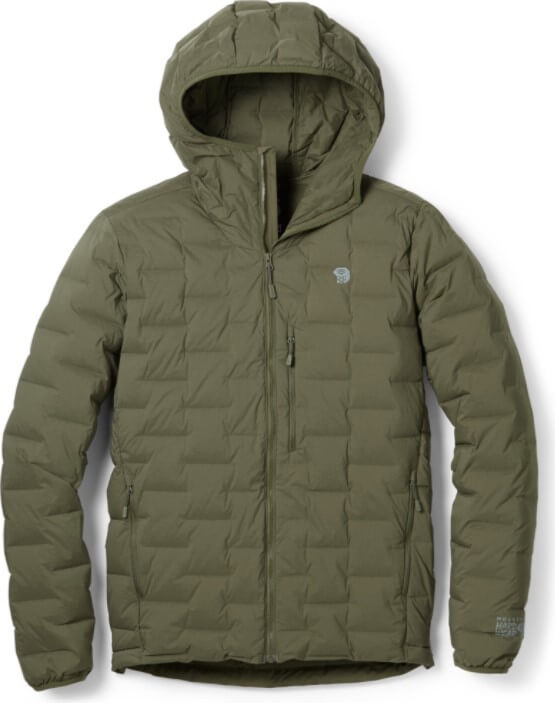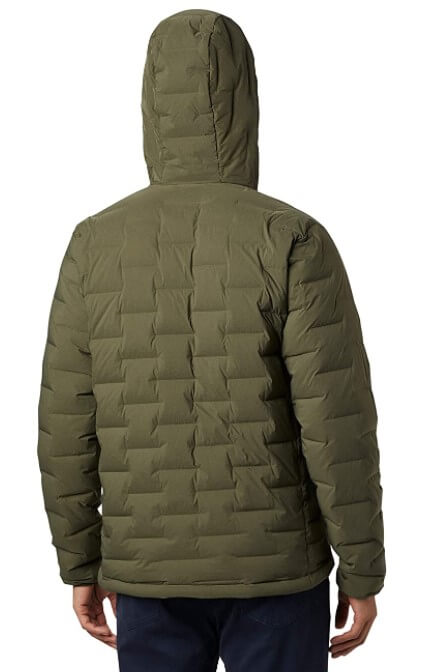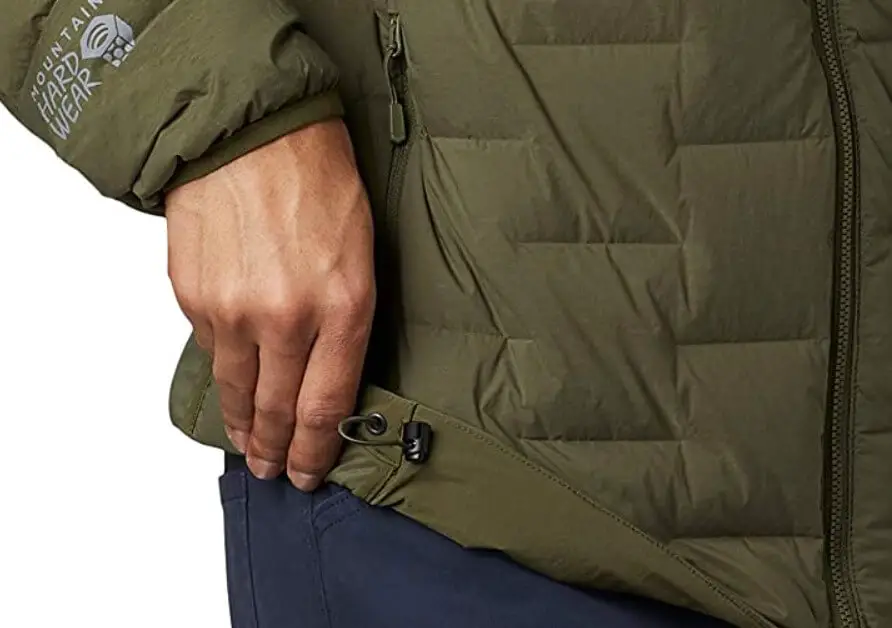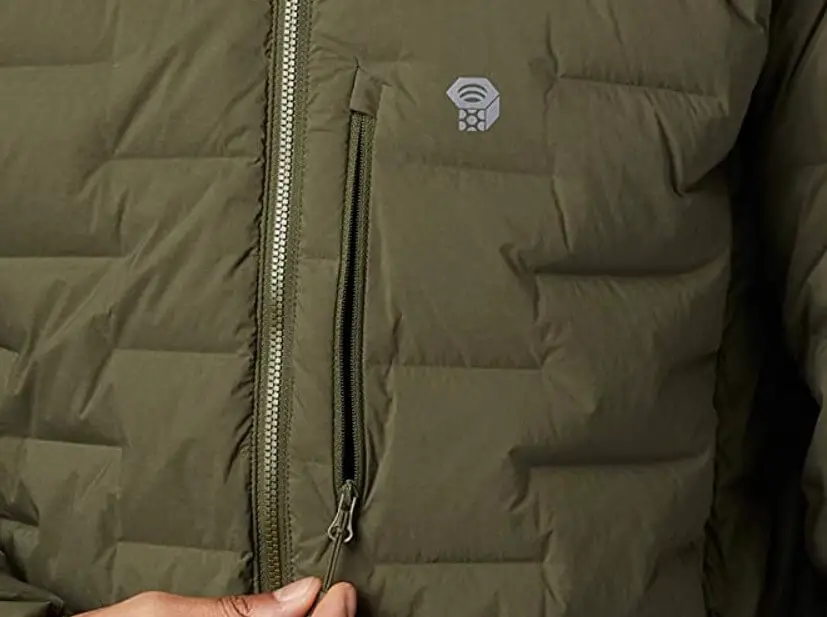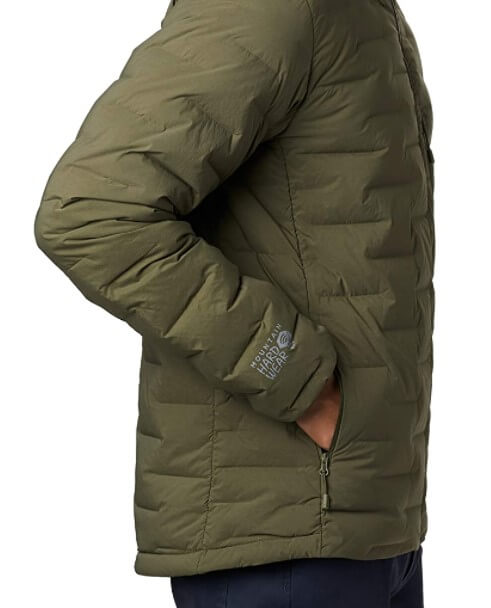 Our Conclusion
The Mountain Hardwear StretchDown Hoody comes in a range of options for performance, depending on your intended use for this jacket. It is not a one-design option for all uses.  The makers categorize a range of options for you to choose from.
You may be a
hiker
, a climber, a skier, or just looking for a good performing casual jacket in cold weather conditions.
Pros & Cons
A choice of FIT options for specific outdoor activities
Water protection depends on use, more stretch equals more vulnerability to moisture penetration
The jacket could be better for packing down for portability
Key Features
Key Feature
Snap Shot
Internal stash pockets

Down insulation

Puffy mid-layer + 700-fill

Stretch woven body

15% Elastane

85% Nylon

Weight: 15.2 Ounces

Features

Two good-sized stash pockets are designed into the interior, an exterior chest pocket with a zip system and two pockets for hand-warming with zip fasteners.

The hood has an elasticated lining to keep out the cold. Users are suggesting a draw-cord for the hood will be a useful feature.

The hem has dual cords, which are easy to use and secure firmly to keep the cold.

Compression and Portability

This jacket does not compress down into a stuff bag or a designed-in stuff pocket compared to other jacket options. You can compress the jacket and stash it into its hood, but this is not convenient in terms of portability. Users chatter would like the makers to come up with better options for compressing the jacket for portability.

Fit

The stretchability of the material is excellent if you are into active outdoor pursuits. The jacket is a good design, but you will need to pay close attention to sizing for the fit. Keep in mind that users do feedback the jacket torso is nice for available sizing, but the sleeves are prone to riding back up extended arms.

Water and Weather Protection

The outer fabric is stretch knit; that's why flexion of the torso is comfortable. The material is DWR treated, and that's good, providing the fabric is not in constant stretch mode. All stretch fabric increases the size of the holes in the weave during the stretch. This means if you are out in steady rain and being active.

Stretching your arms, constantly twisting your torso (climbing), there will be a degree of water getting through eventually. Not a tremendous amount of water but enough to create a damp feeling. This is one of the reasons why breathability is essential for wicking away moisture.

Another innovative option designed into this jacket to counter moisture penetration is the use of water-repellent down. It works. but of course, there are limitations

Weight

The weight of the jacket will vary depending on your choice (see Good for use Options). An average weight benchmark is 18.5 ounces, which is a result of the thick knit fabric. This isn't much of a drawback unless a user is significantly weight conscious.

Warmth

This model has built-in 750-fill power down, and this does produce warmth retention. With welded seams instead of stitching, cold cannot creep into the jacket via the seams. Down stuffing is in the stretch baffles and does hold in body heat, but users are clear; there are little cold spots around the shoulders and neck.

Another great product we reviewed is the Mountain Hardwear Chockstone Alpine Trekking Pants, so make sure to check it out as well.

Value

For a light jacket with down insulation, it can be argued that the price tag sits a bit high. The versatility of use is there in the options for which model of this jacket you can choose.

The innovative design and the portfolio of useful pocket space combined with quality, durability, and protection push up the reasons for investing in this jacket. Hence our review to guide your decision. As an option in your range of outdoors gear, this might be worth adding to your kit.
Verdict
Mountain Hardwear's StretchDown Jacket has its pros, as well as a few minor drawbacks.
The makers have not settled for a
cold-weather
jacket that works for all outdoor activities. They have gone for performance specifics, and this means a jacket available in variations, depending on what you want.
Our review looks at the options available. We have flagged up the positives along with any drawbacks. This is not a budget option product; the price tag reflects that you get options and that performance, quality, and durability are thoughtfully designed into those options.
If you're looking for a specific design of purpose, you might add these jackets or one of the options to your backpacking kit.
Comparison to Previous Models
The market is flooded with jacket options that offer extensive performance use.
The Mountain Hardwear Men's StretchDown Hooded Jacket takes a different route for users. They offer a jacket that is specifically designed to be available in variations depending on the intended use. This is different, and that is reflected in the price tag.
However, if you're looking for a jacket for cold weather, use it with a broader flexible range of use and at an easier buyer price. It is worth looking at a broader review covering the best fleece jacket options.
Subscribe to our Newsletter