KEEN Tempo Flex Mid WP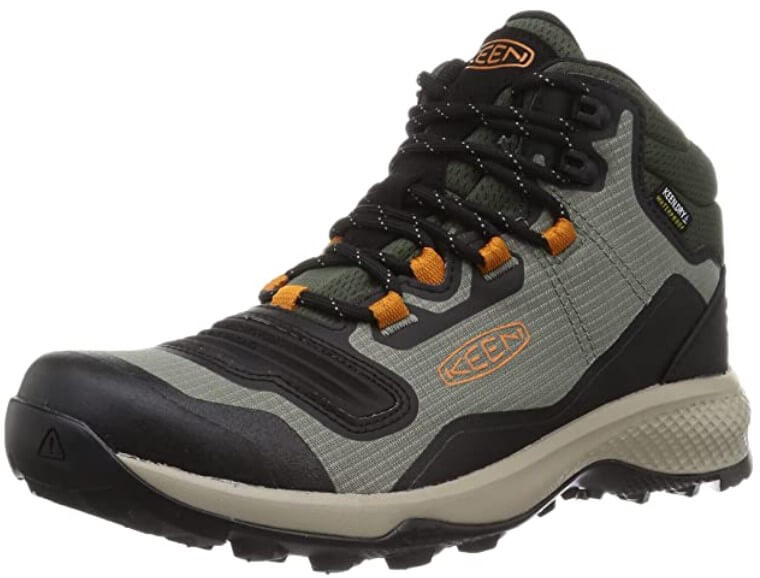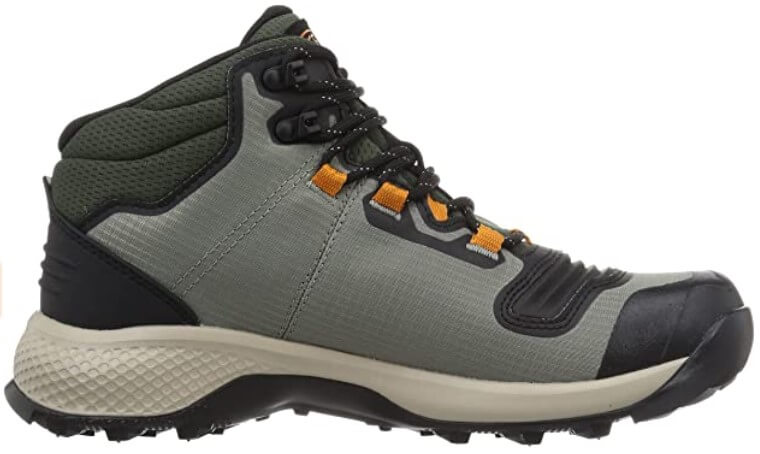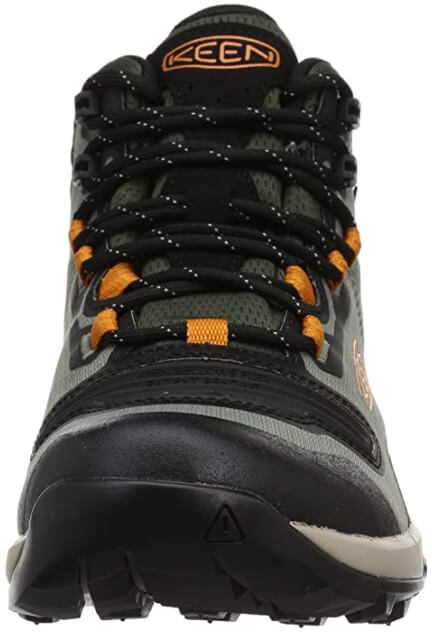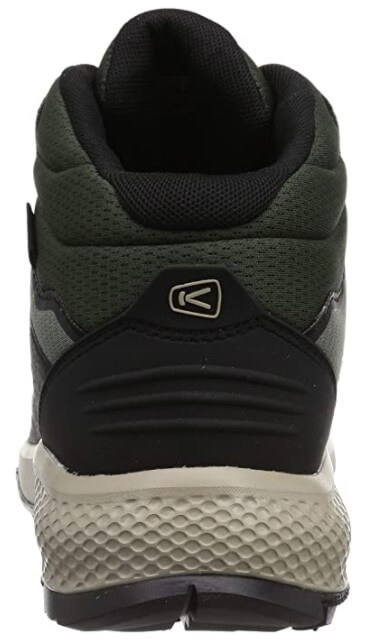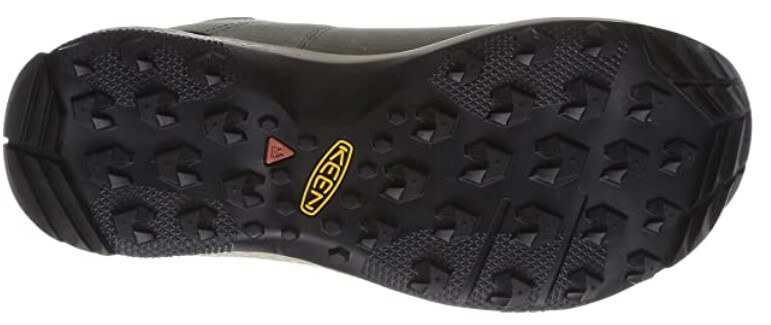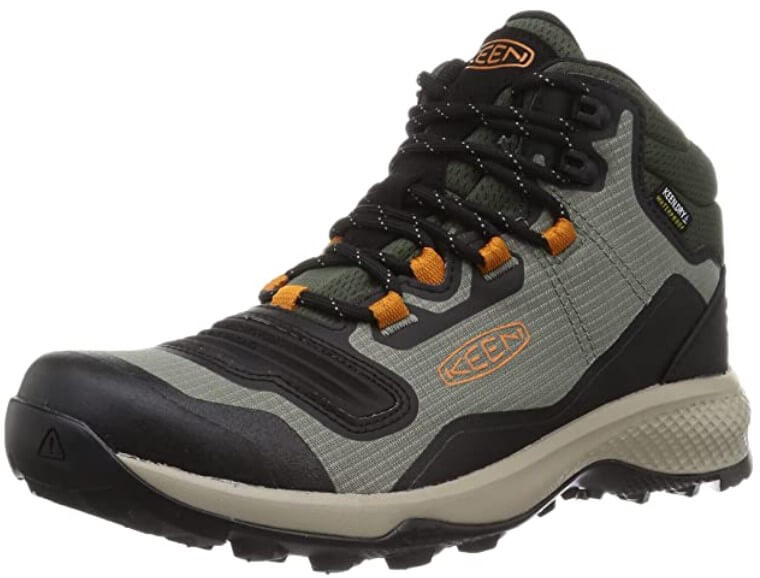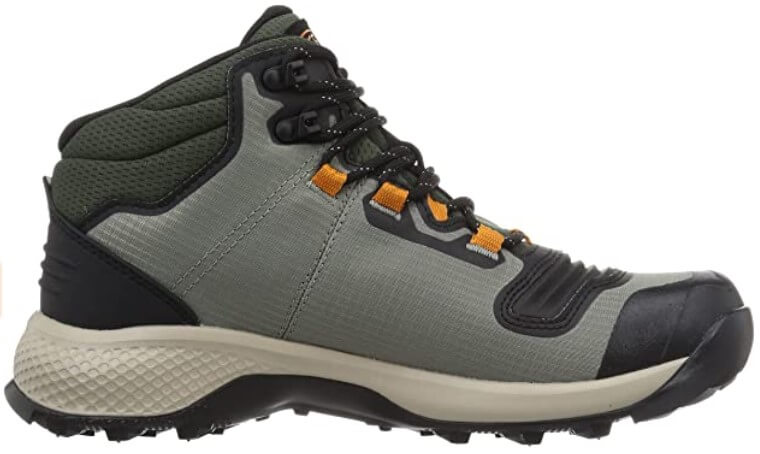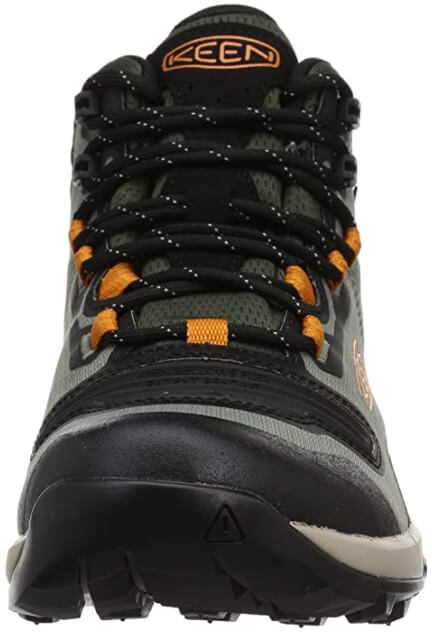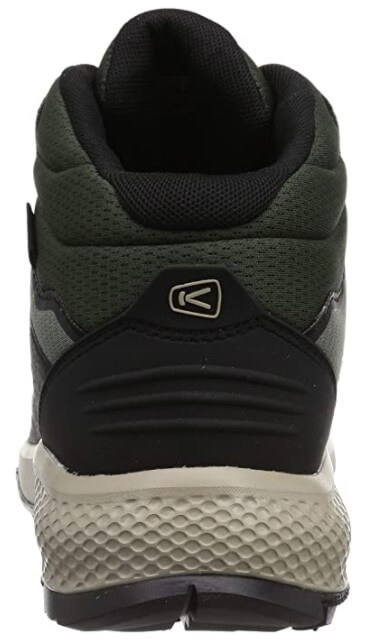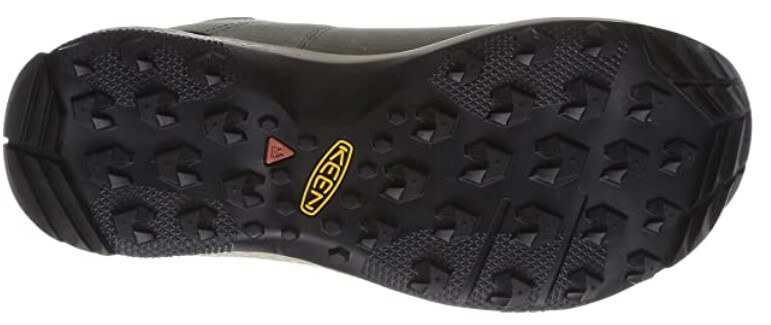 Our Conclusion
The KEEN Tempo Flex Mid Wp is a boot with style and performance. Available in a range of nice mixed color options for ladies and men, including pastel colors for ladies.

This boot is good for trails and casual and it is designed for three seasons use. Water proof protection will be good for rain and trail puddles but not continues rain, mud or snow. Despite being a water proof shoe, breathability is good enough for summer time use.

The boot is light and does give nice support and is a good option for those looking for footwear for day hiking, or several days if they feel the boot performs well.

An interesting feature for this boot is the designed in rubber section across the top of the uppers. This unique design is there to balance flexibility for the boot, while hiking on the trails or just casual.
Pros & Cons
Breathability on hot long hikes in summer
Key Features
Key Features
Comfort and Performance

These boots are fine for hiking from the moment you try them on. During warm weather, you do get breathability, which is better than expected for a waterproof boot. Breathability works but falls short of a summer hiking footwear design.

The Rip-Stock material, padding, and mesh used for the boot are suitable for the three warmer seasons, but you should go for a more purpose of design boot for challenging winter weather.

This feels light on the feet, yet it also feels solidly built for support for the underfoot area. The lacing system will enable you to adjust for fit, comfort, and ankle support easily.

Flexibility due to creative design gives these boots a degree of good flex, even on rough, regularly walked terrains. Traction is good on rocks and rugged trails; user feedback mentions that wet, muddy trails and slopes will challenge grip for this sole design.

Materials

The KEEN ALL-TERRAIN rubber outsole certainly has proven its good for traction over large rocks, all types of trail surfaces. This sole is heavy-duty rubber with an impressive lug layout. The traction performance works for hiking in the three warmer seasons; it is not designed for snowy mountain slopes or trails covered in mud and constant rain.

Durability

Durability through a thick solid rubber sole system and a combination of synthetic materials for cushion, flexibility, ankle support, and the uppers is good. These materials are put together to offer durability when in use in warm weather and rain showers.

The Uppers are made from Rip-Stock material mesh and a flexible rubber platform designed to the top of the uppers to allow a more flexible bend. These materials do have good durability and can withstand scuffs and the general rigors of wear and tear.

Water Proofing

The KEEN DRY waterproof is an interesting feature; the material will allow sweaty foot vapor to evaporate. This material is also suitable for waterproofing and protects average rainfall and trails with surface puddles.

Weight

This model qualifies as really lightweight while still giving decent overall foot support. Weight on average but slightly varying due to FIT is 370g.

Comparative
This is a good performing three seasons option. Comparatively, you can consider a serious winter hiking boot option for that 4th seasonal weather hiking. Winter hiking requires a wider design purpose and boot features for performance.
The Salomon Quest 4d 3 GTX has a high price because it offers a lot of performance. A well-cushioned light boot that incorporates technology carried over from running shoes. Forefoot flexion ensures a smooth ride out on the trail and all challenging surfaces. The traction is good in all seasons. With Gore-Tex waterproofing, you're better served to skip using these in hot weather. For those cold, wet seasons, this is an excellent comparative choice.
Another great product we reviewed is the
KEEN Ridge Flex Mid
, so make sure to check it out as well.
The weight is comparatively heavier at 500g.
Verdict
The KEEN Men's Tempo Flex Mid Wp is designed for none winter seasons on trails which are standard with some technical challenges.

This boot has excellent underfoot flexibility, the weight is light and easy, and the support is good.

This is a worth trying investment for those looking to add a good three seasons boot to their hiking gear. The bonus is the design and color options.

The style is good and works well, even for casual wear.


Subscribe to our Newsletter