KEEN Brixen Waterproof Walking Shoes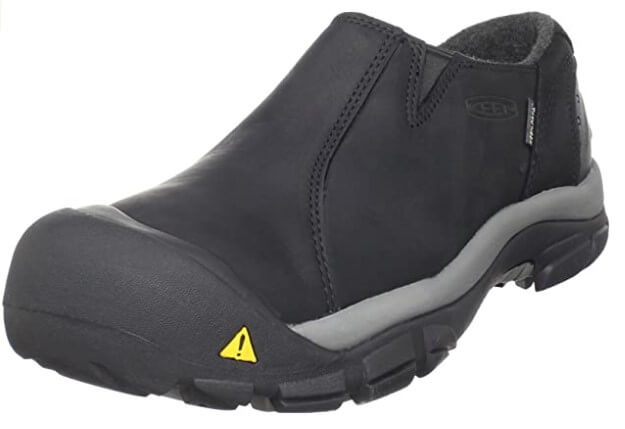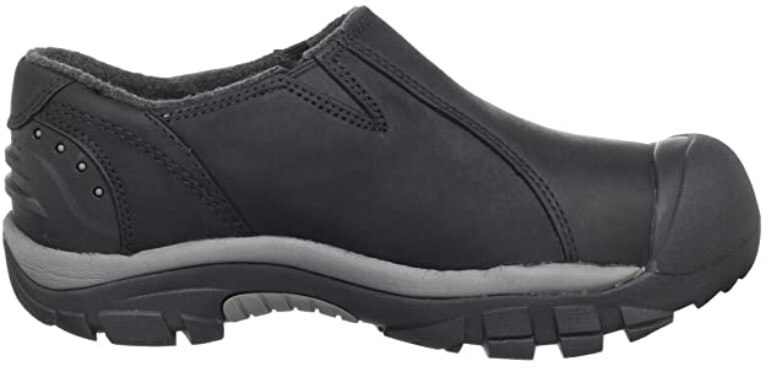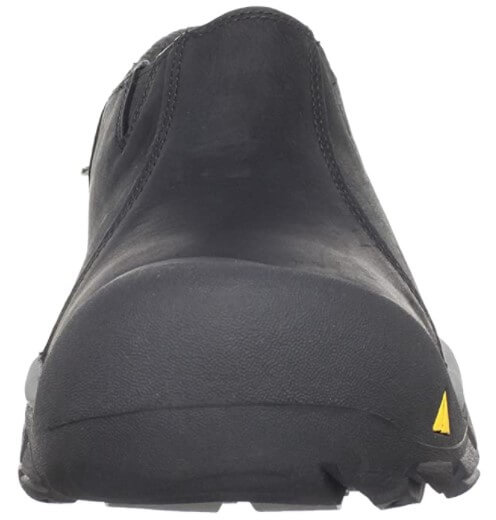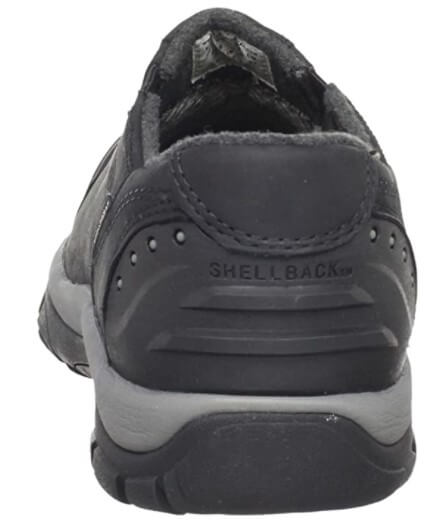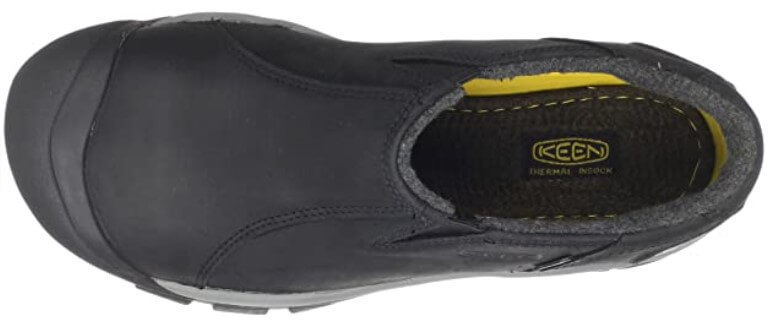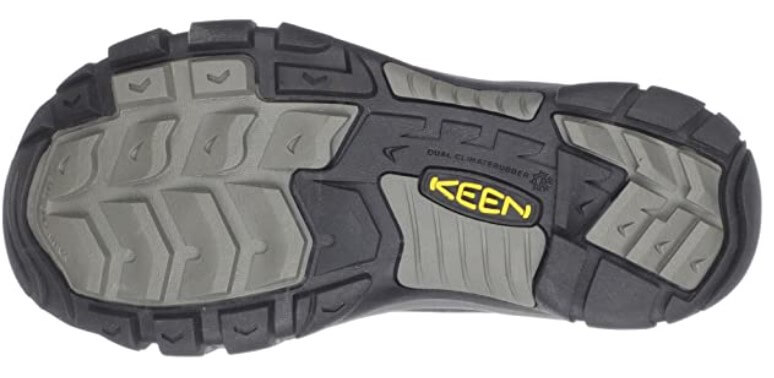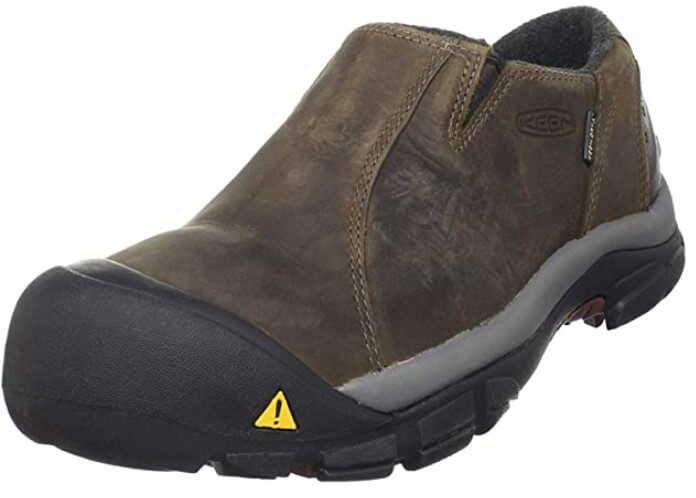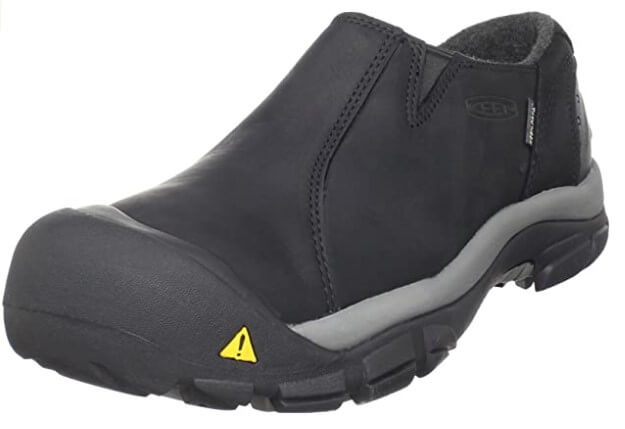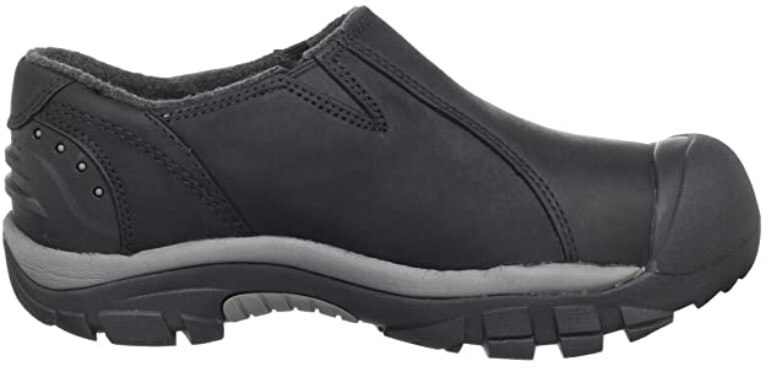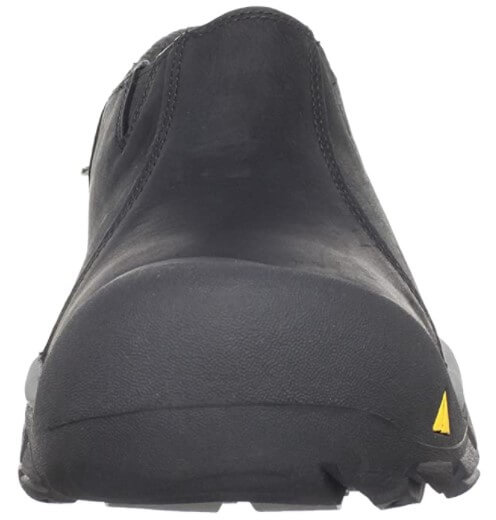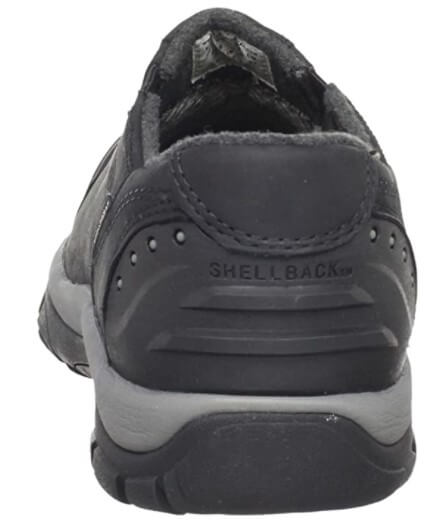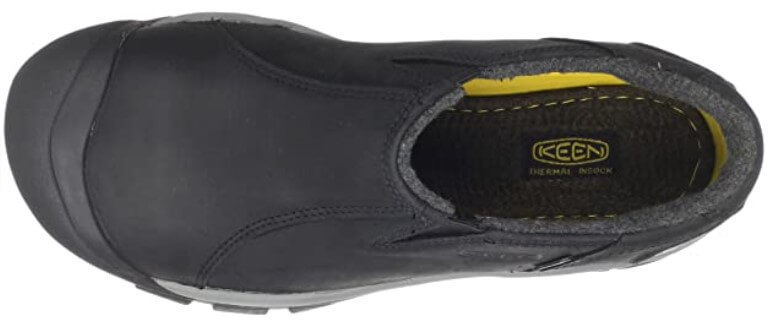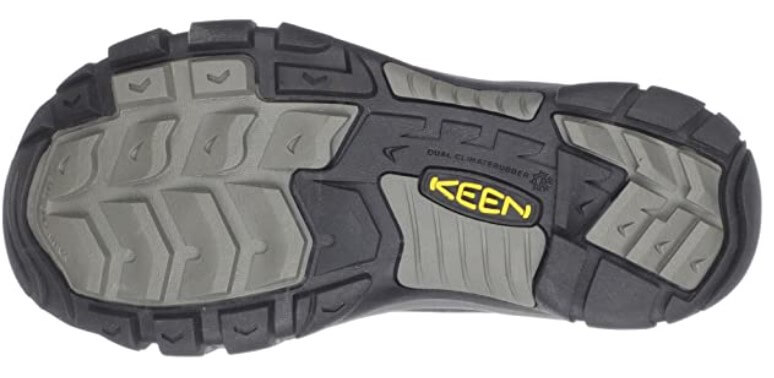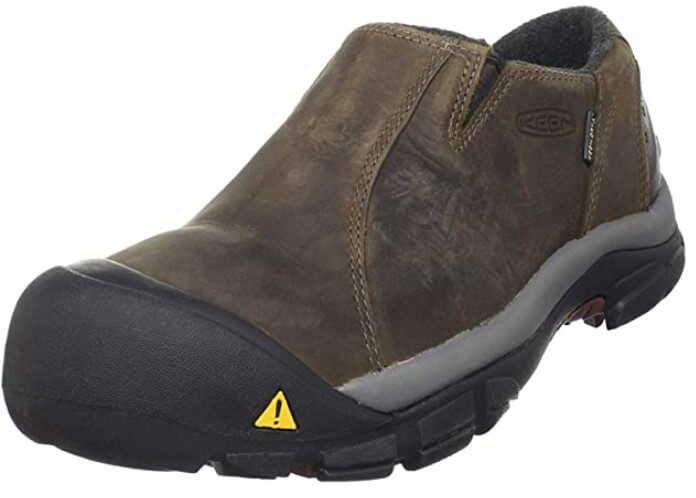 Our Conclusion
The Keen Brixen walking shoe is a very comfortable shoe with a low-cut profile and robust protective toe bumper. A cold-weather shoe that features good warmth retention and
decent waterproofing
. The uppers are 100% leather set over a KEEN Dry membrane.
The traction has a dual purpose capability, providing generally good traction on standard surfaces and also directly on icy trail surfaces. There is a string of well-designed features to ensure comfort and protection in cold weather.
Good as a casual out and about shoe which matches up nicely with a pair of jeans or as a hiking shoe for local short trails.
Pros & Cons
Give the shoe break in time
Key Features
Key Features
Snap Shot:
100% Leather upper

Warm insulation

KEEN Dry Membrane

Wool Felt Lining

Footbed has thermal heat shields

Shellback heel-support

Ice-traction outsole

Weight: 591.57 grams/20.83 oz

Good For:
Suitable for general short trails in cold or icy weather
Ideal as a casual shoe in cold/icy weather

Not Good For:
Long-distance technical trails
Hot weather

Sizing & Fit

For retaining warmth and comfort, the shoe has been lined with felt. The KEEN warm feature is a design built into the insoles to provide thermal heat shields, and this innovative feature is unique.

When new, the entrance for slipping in the foot tends to feel tight, and this eases up gradually as you break in the shoe for a good FIT.

The shoe is available in a range of men's sizes, and ladies can be creative when deciding personal sizing preferences. User feedback does point out that sizing is accurate.

Water Resistance

The uppers include the tried, tested, and reliable KEEN DRY. This material encases the foot to provide overall protection and prevents water from entering the shoe. This feature also keeps heat inside the shoe to provide warmth in chilly weather.

Stability

The shoe features a TPU shank designed into the midsole area for comfort, support, and stability when walking on uneven terrain.

Protection Combined With Comfort

The shoe uppers are 100% Leather and give waterproof protection in conjunction with the KEEN Dry membrane. The shoe includes a KEEN PROTECT feature at the front to keep toes well protected. This feature continues through the outsole. You get more protective support from the shell-back heel support, which has been designed into the heel counter.

The insoles are detachable so that they can be removed or replaced. The design of the shoe is simple and appealing and gives comfortable protection.

Traction

The outsole is a dual climate feature, suitable for walking short local trails, even in icy conditions. also ideal as a casual shoe for use during cold wintry weather.

Value for money

The shoe is available at a mid-range price. It is a warm shoe for casual or hiking on short local trails in cold or icy weather conditions.

Verdict
This is an excellent option for those looking for a durable, comfortable, and protective low-cut shoe.
As casual wear, this shoe matches up with a range of clothing choices. As a
hiking shoe
it is waterproof to some degree and the makers point out, you even get traction on ice. The price tag is middle range and a good investment for value when factoring in quality materials and versatility for use.
Comparison to Previous Models
Some hikers do not want a low-profile shoe design for hiking, even if the shoe even gives traction on ice.
A mid ankle high cut good comparable option is The KEEN Targhee II Mid Hiking Boot.
You will get more ankle support, more wading depth in water, the uppers are leather, and the sole is a durable synthetic. Traction is an impressive duty to the KEEN ALL-TERRAIN feature, including a 4mm lug layout multi-direction.
This boot is a day hiker while hauling a pack. They are designed to cover distances and trail terrains, which would be quite challenging for the Brixen.
Comparable Snap Shot:
Leather Upper
ESS shank
Heavy-duty toe cap
Footbed: dual density materials
Keen Dry Waterproofing
4mm lugs
Weight: Average of 2.26 pounds

Good For:
Day Hiking
All trails
Cold Weather
Wet Weather
Carrying backpack

Not Good For:
Hot weather hiking
Subscribe to our Newsletter