KEEN Anchorage 3 Waterproof Boot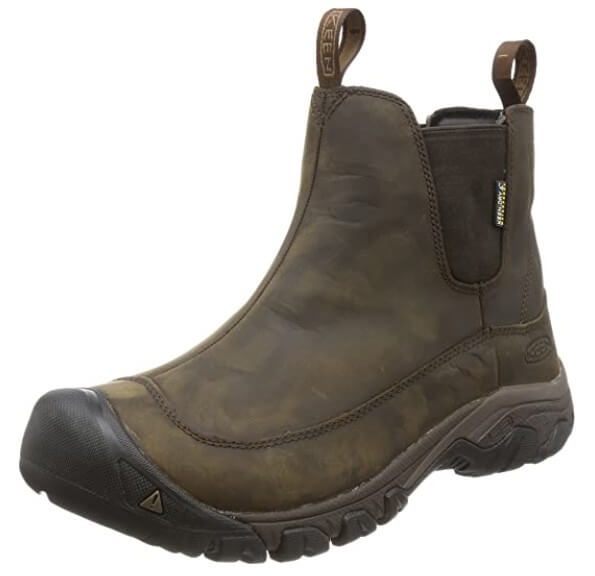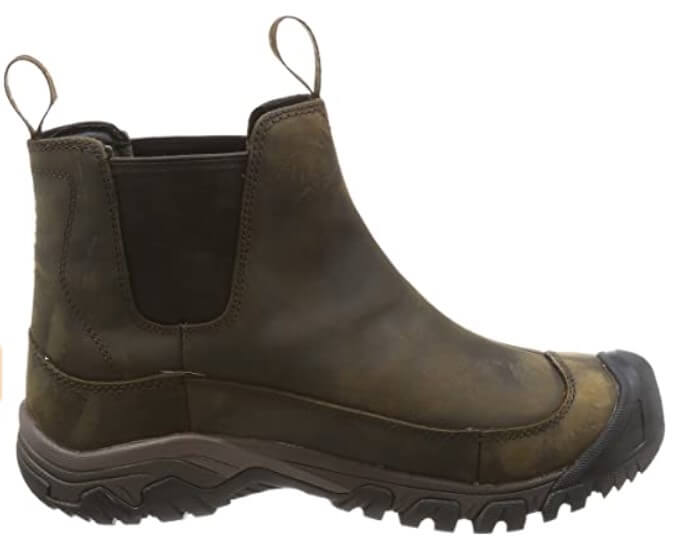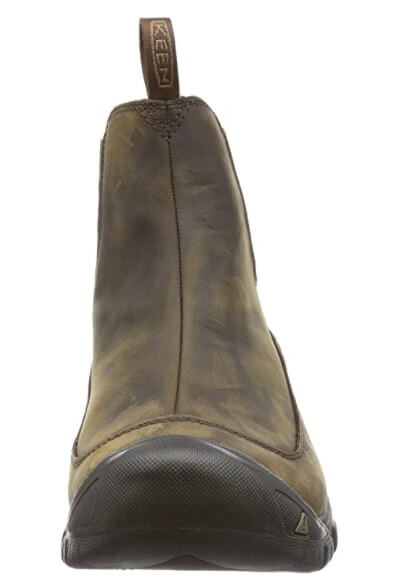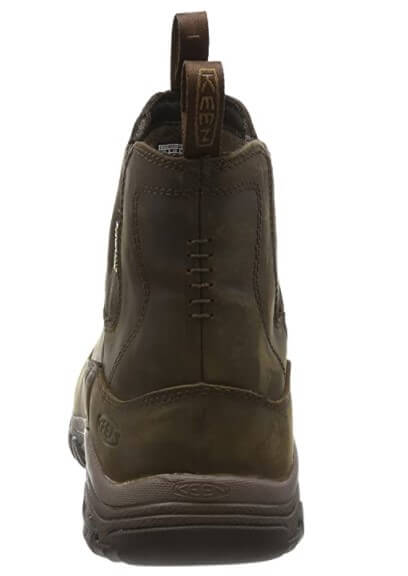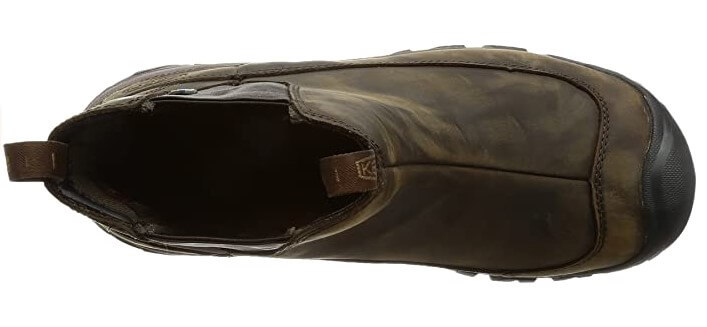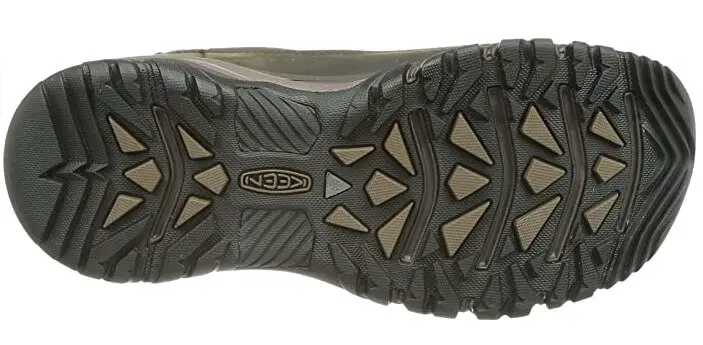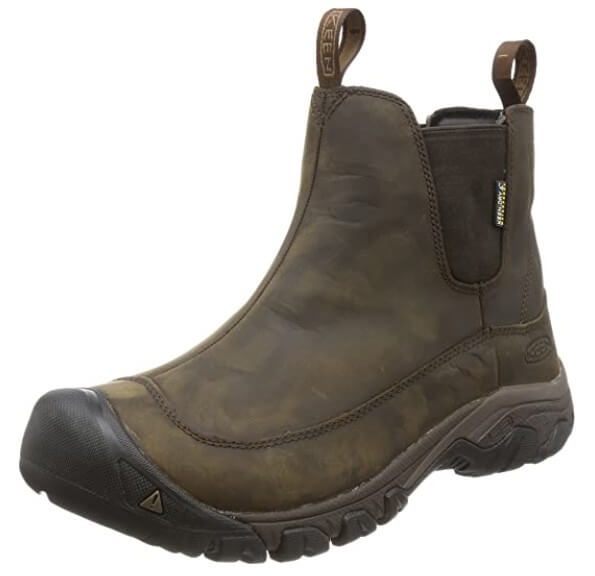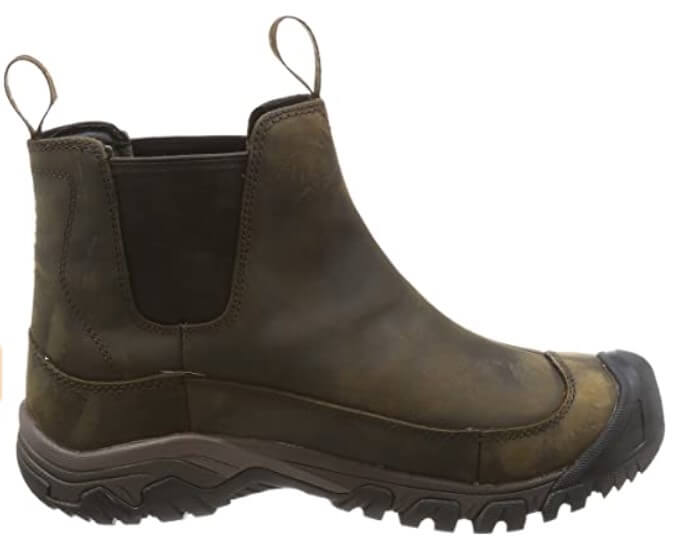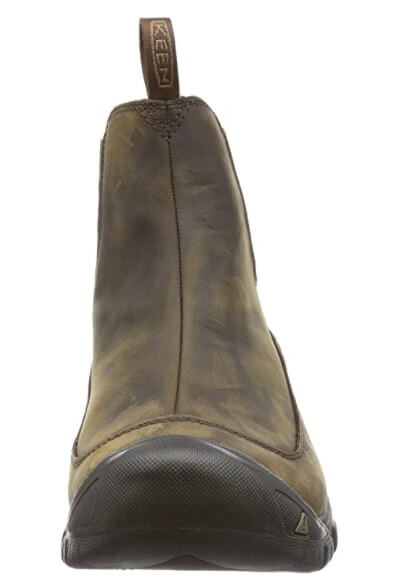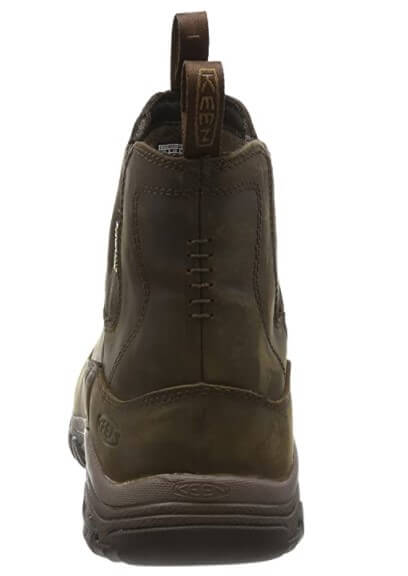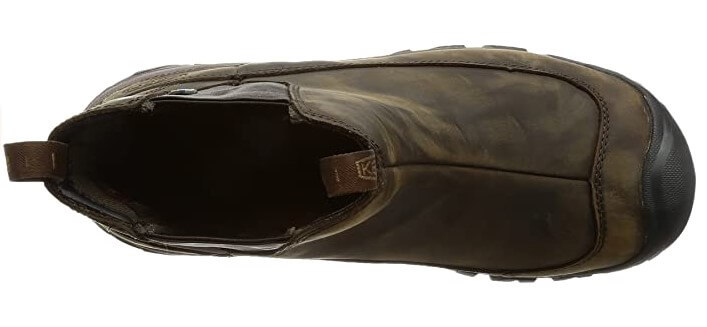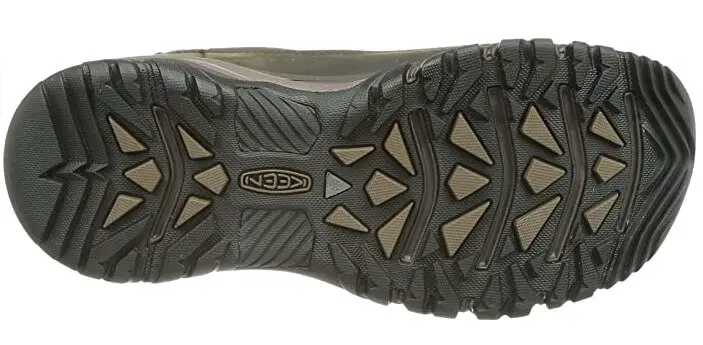 Our Conclusion
The KEEN Anchorage 3 Waterproof Boot cancels out the need for a lace-up system. For those looking for footwear, you and quickly pull this onto your foot. A nice option.

When the regular rains start falling, and are followed up with those chilly snowfalls which start laying blankets of snow. This particular boot is excellent for outdoor work, strolls in local parks, short hikes on local non-technical trails, or casual use.

This is not a put in miles long-distance type of hiking boot.

This boot is the middle ground between a wet weather ankle boot or a high cut protective winter boot.
Pros & Cons
Waterproofing, avoid deep snow or deep puddles (elasticated side panels)
Leather uppers ( remember regular use of a leather treatment oil/cream for water-proofing)
Key Features
Key Features
Good for use

Outside work
Casual hikes
Stroll in local parks

Not good for

Long-distance trail hiking
Deep snow
Technical terrain

Ease of use

Designed with pull-on tabs, this boot is very easy to pull on, even with thick winter socks.

Traction

The boot has a multi-directional lug layout which suggests appropriate traction on wet surfaces, mud, packed snow. The mix of two durable compounds for the sole aims at durability for both the sole and the lugs.

Traction is good for local use; if you choose to hike short distances on trails, you may want to avoid challenging technical surfaces.

Comfort and FIT

Despite a pull-on design without a lace-up system to secure the boot, FIT is good.

KEEN advise buyers to consider sizing up; however, many users are happy with the fit, and several users followed advice to size up and are also comfortable. There is some play/movement inside the boot but not enough to be an issue. Issues could arise if you take the boot beyond design context and start putting in miles of hiking.

These include decent insoles, but if you prefer more underfoot cushioning, you can replace them.

Users point out there is contact between the boot and shin while walking; it's not a huge issue, a pair of thick socks will counter this distraction.

Water Proofing

User feedback is mixed on waterproofing.

The Keen Dry feature aims to create a waterproof barrier to keep your feet dry. The uppers are nubuck leather and give a good amount of defense from water, but there are limitations. To maintain water protection via leather, do regularly treat the leather with a waterproofing agent. If you do not do this, leather naturally becomes less protective during prolonged use in wet weather.

Snow to a few inches in depth, packed snow, or ice should not be enough to breach water protection. Heavy constant rain will eventually breach protection for many types of boots, sometimes just a little, other times soaked feet.

Key points for this boot are that the sides are elasticated, so wading in water is not a thing unless the puddle is shallow. The low cuff cut is another vulnerability to consider if walking through deep snow or wading through puddles.

Warmth

KEEN has designed in 200 grams of synthetic insulation.

The insulation is designed behind an inner liner; this suggests that the insulation material may become compressed. If this happens, the warmth capability could be reduced.

Another interesting design feature is that insulation is built-in round the lower foot area but not higher up on the foot. Taking into account the insulation designing, the boot is suitable for an average winter. It might feel cool in a heavy-duty cold icy environment. Solution? Don't forget to wear a pair of thick wool socks.

Value

You're going to pay a slightly higher than medium price. In return, you get the advantages that have been flagged up in this review.

Comparison
This is a boot that is fine for local use in cold, wet weather. If you use it within the design context, you get an excellent boot.
Comparatively, if you want a boot that extends to use on trails and in technical terrains, take a look at a broader review and selection of
best winter hiking boots.
Another great product we reviewed is the
Keen Voyageur Hiking Shoe
, so make sure to check it out as well.
Take into account the features you should look for when choosing a more versatile boot designed for hiking in wet, cool weather environments.
For example the
KEEN Targhee 3
Low Height Waterproof Hiking Shoe is packed with performance capability. You still get 100% leather uppers along with more of everything wanted from a good hiking boot.
Snap Shot
100% Leather
Heavy-duty protective toe cap
Rubber sole
KEEN DRY Waterproof
KEEN ALL-TERRAIN traction
4mm multi-directional lugs
Leather mud shield
Molded EVA midsole
Secure lace-up system for support and FIT
Women's & Men's
Verdict
The KEEN Anchorage 3 Waterproof Boot is a niche design that works well for users.

You won't be hiking long-distance trails in wet, cold weather or taking on technical terrains in the middle of a snowy winter.

You will find a boot that is easy to put on, suitable for outside work in cold weather, good for perhaps a walk for a while on a local trail or park, or just a casual boot.

Suppose you are looking for a boot that fulfills quick, protective and comfortable use. This is a good choice and worth the investment.

Subscribe to our Newsletter