Hiking in Vegas: 5 Day Hikes You Need to Do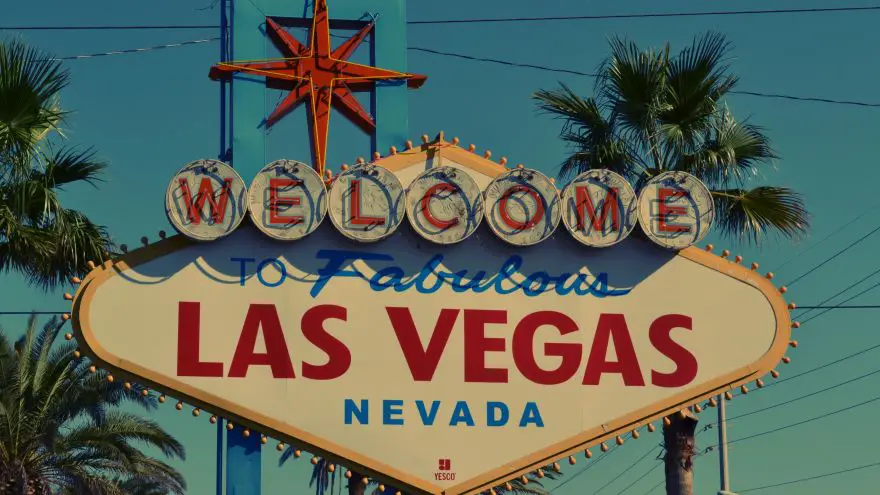 Hiking in Vegas: 5 Day Hikes You Need to Do
thegearhunt.com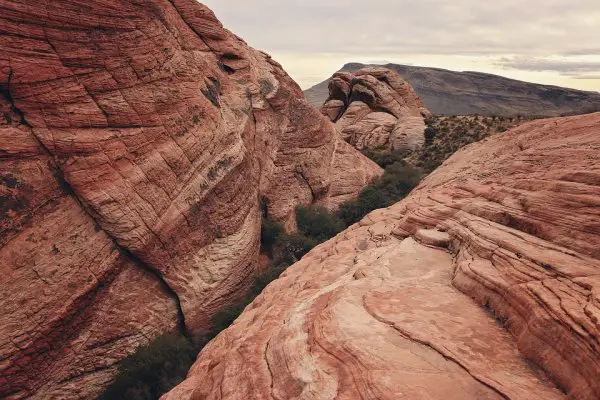 When most people think of Las Vegas, they think of gambling at the casinos, drinking the night away, and shows that they can see to have a good time. However, there's much more to Vegas than the obvious. If you are any type of outdoor enthusiast, then there are quite a few hikes that you will want to check out, instead of spending all of your time in the casino. The views are breathtaking, the hikes range from easy to much more difficult, and the rivers and pine-forested mountains are not to be missed. 
If you are a lover of nature, then taking just one day out of your trip to Vegas to take in the sights is something you don't want to miss. Besides, getting away from the manmade attractions that Vegas has to offer is a good idea for the whole family, so that you can do things together and take in the breathtaking trails that scream nature together.
In this blog, we'll go into a few of the best trails and day hikes out there for you and your family to take in while you're in Vegas. Many of these hikes are close enough to your home or hotel that you can leave in the morning and be back to be on The Strip by nightfall. How cool is that? We will also talk about a few of the safety tips you need to follow when hiking those same trails so that you make it back in one piece from your adventure.
So, without further ado, let's hike into our blog on hiking in Vegas by talking about the best hikes out there, day hikes and all. Ready? Set? Then, let's get hiking everyone!
The Best Vegas Hikes
Lost Creek Falls
Lost Creek Falls is located in the Red Rock Canyon National Conservation Area and is an easy difficulty hike. If you are a beginner to hiking, but still want to see the gorgeous sites that Vegas has to offer, then this is the hike for you. It takes one hour to make the round trip for the hike and has a minimal elevation gain. This trail is considered special because there is a rare desert waterfall waiting for you at the end of your hike, according to what season you hike the trail in. The trail is located 26.5 KM from Las Vegas and the trail is 2.4 KM and considered an out and back kind of trail.
There are quite a few amazing rock formations and canyons to see on this hike, but only one of the trails leads to the cascading waterfall. You start from the parking lot and as you cross several bridges and go through a large thicket to get there. The best time to hike the trail to see the waterfall is between November and May. However, if you hike the trail in other months, the view is still breathtaking when you get there, so don't miss it!
Crystal Springs Boardwalk
Crystal Springs Boardwalk is located in the Ash Meadows National Wildlife Refuge and is said to be an easy difficulty level. It's a 1 KM round trip and classified as an out and back trail as well. It's special because of the surreal pools of cerulean water you get to see in the middle of the desert when you hike the trail. The trail is about 160 KM from Las Vegas to the Northwest. The best trails in this area lead to the cerulean pools and can be reached easily from the trailhead. The hikes main trail is on an elevated boardwalk and takes you right past the most gorgeous pools of fossil water. If you have more time, there is also a trail that leads to a spot where a wild west outlaw lived in the past, right beside his own unique pool of water. This is one you don't want to miss!
Mouse's Tank
Located in the Valley of Fire State Park, Mouse's Tank is a 1.6 KM round trip that is also known as an out and back trail. The difficulty of this hiking trail is easy and it takes about an hour to complete. The trail is about 78 KM from Las Vegas and is special because of it leads to what is said to be the hidden water source of a past Native American outlaw. See geological formations as you trek through the numerous slot canyons. The easiest trail is the one with the most unique history, as it is said that in the 1890s a Native American who had been accused of killing to prospectors hid in the canyon and used the hidden water source he found there to survive. The route to this one is scenic and the rich history of the area is something you won't want to miss during your visit to Vegas.
White Domes Loop
Also in the Valley of the Fire State Park, you will find the White Dome's Loop. This trail is also set at easy difficulty and takes about an hour to complete. It's a 1.7 KM loop trail and is located about 78 KM from Las Vegas. Hiking this trail is considered special because it has been featured many times in movies and on TV series, due to the fact that it transverses a unique geologic region. The natural wonders of this trail include Aztec sandstone formations and were featured in the movie The Professionals in 1966. The bold, vivid colors of the slot canyon along the trail makes for great photographic opportunities for photographers, professional and amateur alike. The trail is located close to the visitor's center of the park and has other amenities as well.
South Loop Trail
The South Loop Trail is located in Mount Charleston, which is an out and back trail that is a 24.7 KM round trip. Located 65 KM from Las Vegas, this trail is quite a bit longer than the others on our list. The average time to hike the trail is five to six hours and it is set at a challenging difficulty. If you are a beginner to hiking, you might want to skip this trail or make sure that you go with someone who is more experienced. The thing that must be seen on this trail is the summit of Mount Charleston, which is 3600 Metres Tall and is the highest peak in the area. This trail is difficult and will tire you out, especially during the summer and winter season, so plan your hike carefully.
Now, that we know a few of the best day hikes for you to embark on when you want to get away from the noise and glitzy lights of Las Vegas, it's time to move into some safety tips for going on any hiking trip. We will go into that below in our next section.
Safety Tips for Hiking
Whether you're hiking in the mountains or the desert, in the spring, winter, summer, or fall, it can be fun, but hiking can also be deadly if you don't know what you're doing or come prepared for the task. We all know that shelter, food, and water are the basics in life that we can't do without. With that being said, read on below for some safety tips to be revealed, so you are as prepared and safe as you can be when hiking in Vegas, whether on a day trip or something just a little bit longer.
Create a Gear List
The last thing you want, whether it's a two-hour hike or a two-day hike is to get out on the trail only to find out that you've forgotten an important part of your kit. Things that should go on the list that you make before you head out include the following:
Map

Food

Extra food

Water

Extra water

Rain gear

A compass
As long as you have these things, you are pretty much good to go.
Always Bring a Map
Of all the safety tips you will see in this blog, perhaps the most important one is going to be to bring a map. While it's a good idea to bring along GPS Technology, if you have it, never, ever rely on that to help you if you get lost. Having a good old-fashioned map, as they used in the old days will help you to find your way if you become lost and your GPS goes out.
Hike During the Daylight Hours
Whenever it is absolutely possible, it's best to plan your hikes for during the daylight hours. It is super-easy to get turned around at night and end up getting lost in the dark. Not only can this lead to you being lost for hours, many times longer, but it's also easier to get injured in the dark as well. It is also highly possible that you could run across wild animals in a particular area you are hiking in, that only come out at night and are looking for a meal.
Get to Know the Area You're Hiking In
This isn't to say that you shouldn't hike new and exciting trails. What would be the fun of hiking the same trails over and over again? However, it is important to get to know the area you're hiking in before you head out. Below, we'll list some things that you should check for before heading out.
What the local wild animals are and what you should do should you run across one of them

Any poisonous plants that are local to the area

Any and all of the hiking alerts that might be going on in the area

Where the local hunting areas are and what the local hunting seasons are as well
Check the Weather
No matter what area you are hiking in, it's always important to check the local forecast before heading out. This doesn't mean to check it the night before or three hours before you leave, assume it's okay and not check it again. This helps you in deciding what gear you need to add to your list. Rain gear, extra water, sunscreen, and even warmer clothing are things you might need. It's extremely important to check because some trails that you are hiking might be prone to becoming impassable in certain weather conditions. If you aren't sure if your trail is one of them or not, contact your local ranger service and they will advise you.
Be Confident but Know Your Limits
It's important to be extremely honest about your skill level before you head out on a hike. Just because your friend has hiked this trail dozens of times and is an experienced hiker doesn't mean that you are. Be confident in your abilities but know your limits, don't take on a trail that you can't handle just to impress others.
Tell Someone Before You Go
It's important to let someone, whether it's a friend, family member, or the ranger service when you're leaving, what trail you'll be on and one they should expect you back. In this way, if you don't return when you said you will, someone can be sent out to find you.
Stay Together on the Trail
It's also important to stick together when hiking. When you're in a large group, it's easy to get separated, just by getting distracted by the wondrous sights along that particular trail. Staying together so that fast hikers can help the slower ones is important to your safety.
These are just a few of the top safety tips you need to follow when hiking in Vegas or on any trail for that matter. These are especially important if you are hiking with children or beginning hikers in tow.
This concludes our blog on the best day hikes in Vegas and a few safety tips to make your experience enjoyable yet safe for all. Until next time, safe and happy hiking, everyone!
Sources
Explore:

The 5 Best Hikes Near Las Vegas
Active: 8 Hiking Safety Tips
Planet Wear: 9 Top-Rated Hiking Trails Near Las Vegas
Most Read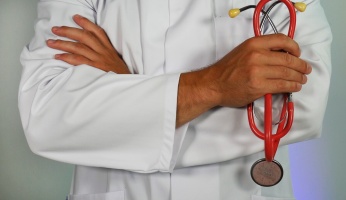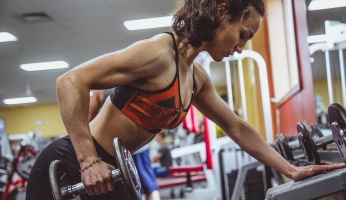 Subscribe to our Newsletter