Gregory Mountain Optic 48 Ultralight Backpack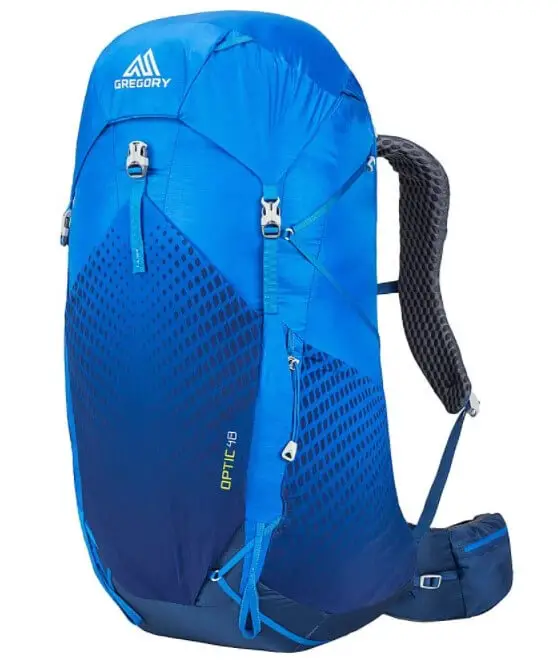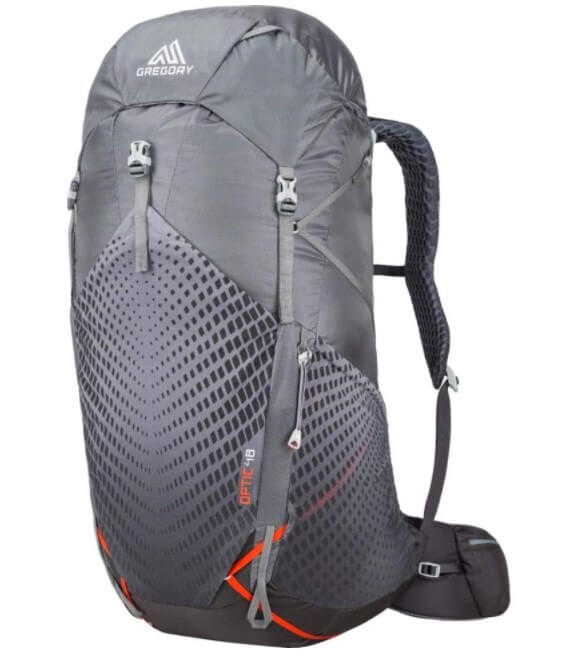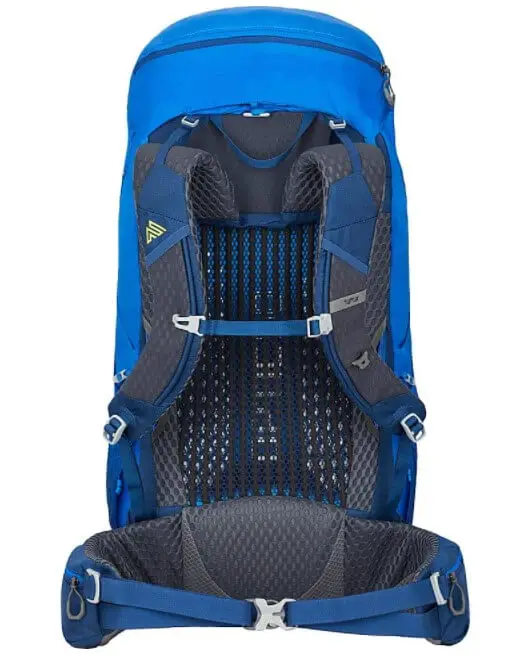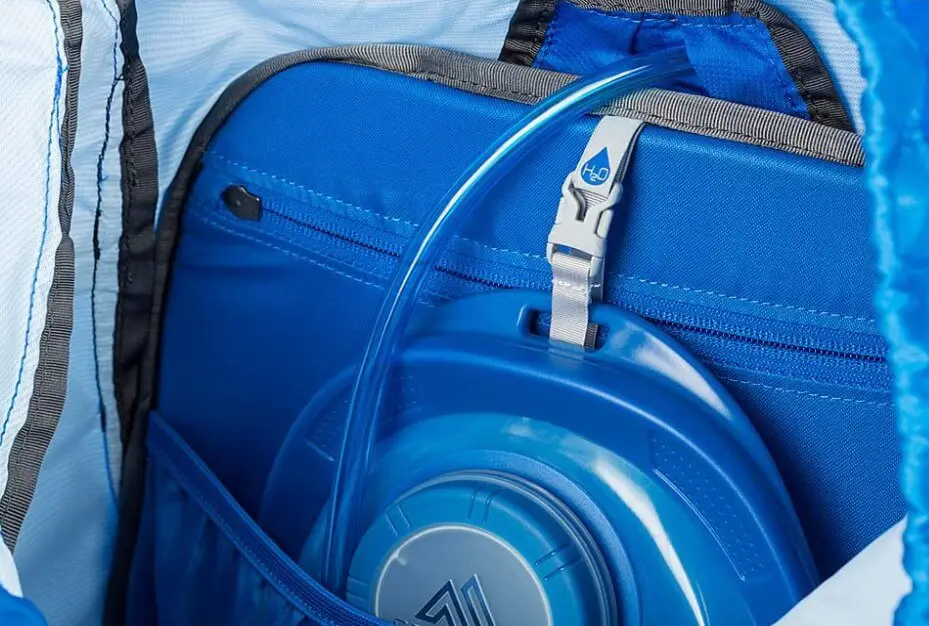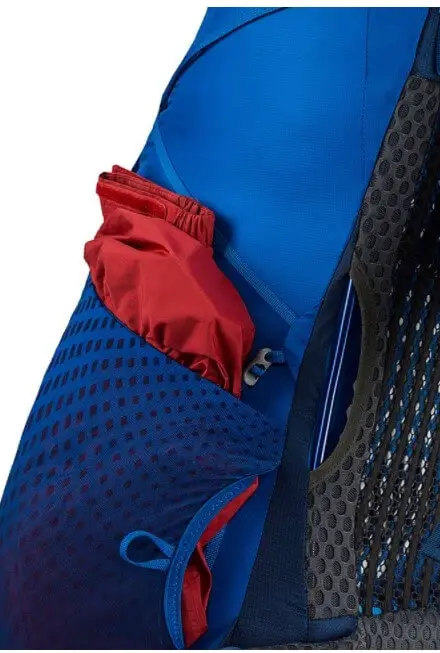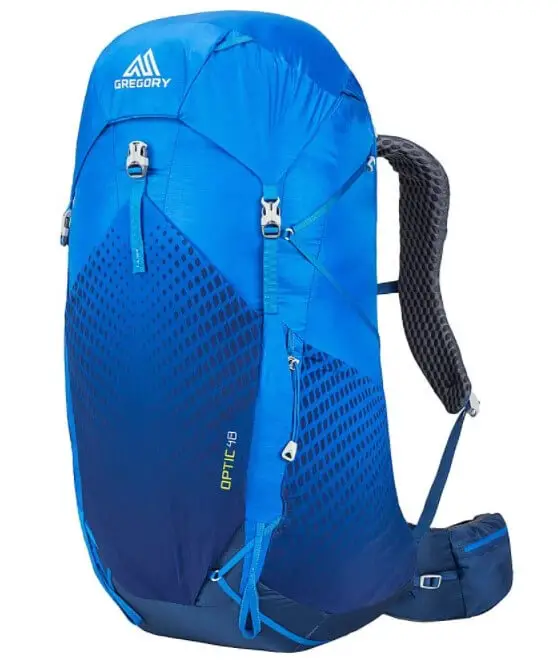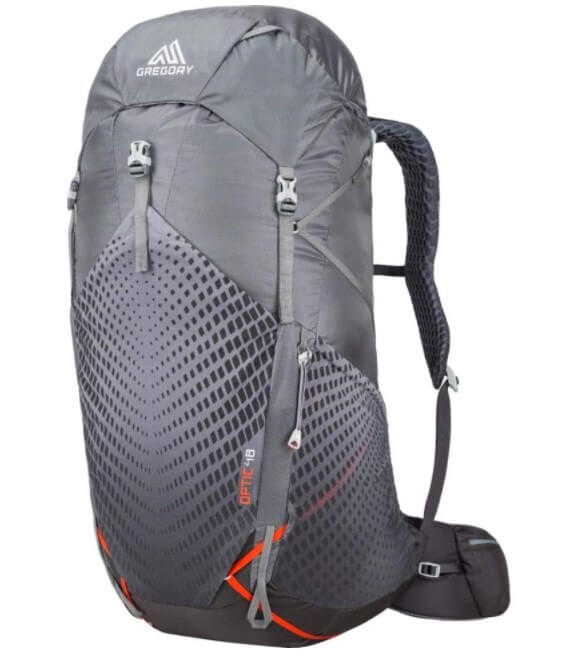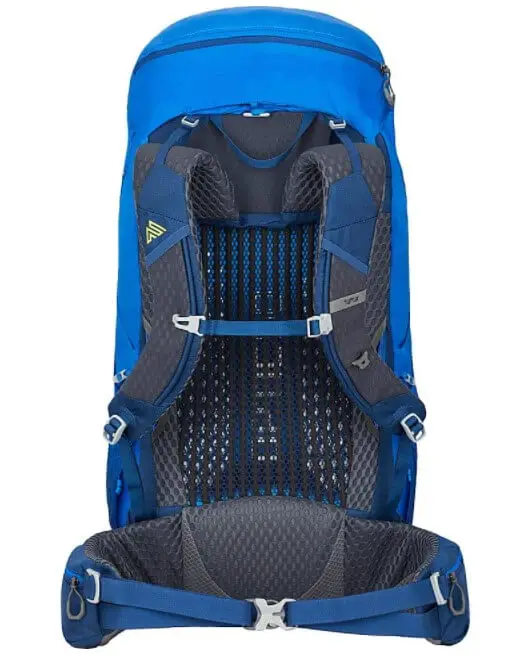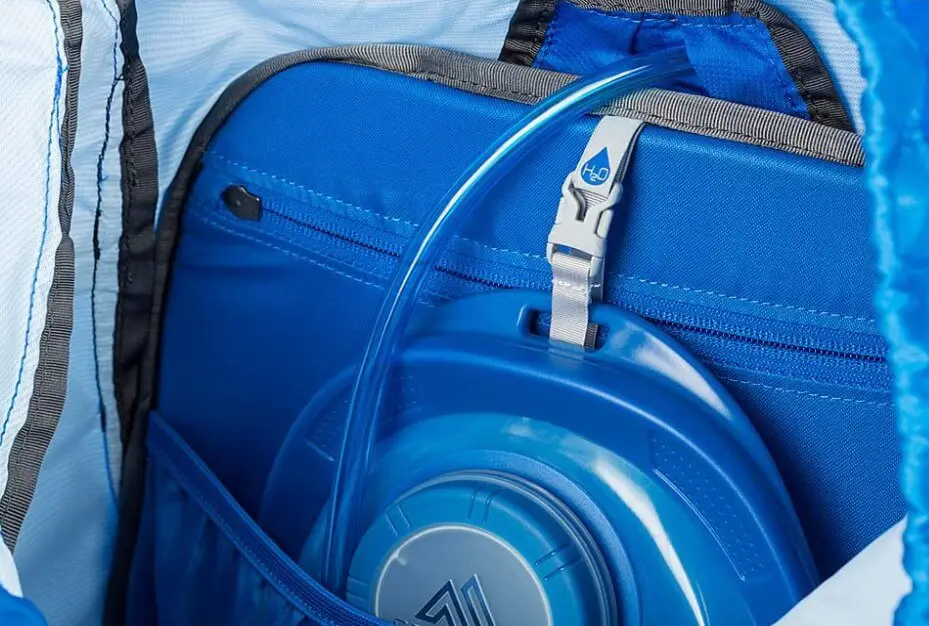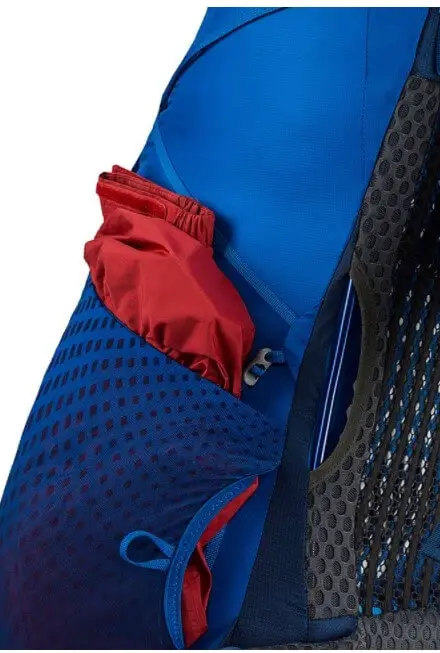 Our Conclusion
The Gregory Mountain Optic 48 Ultralight Backpack is impressively light and capable of hauling heavy loads.
This pack is good for all backcountry routes and trails in warm and rainy seasons. Designed for men who aim to cover fast trekking or just
trekking on trails
, travel or camping.  This pack allows you to start with a lightweight constructed pack so that you can carry more weight while putting in the miles.
Pros & Cons
Quality materials & Durability
Some users suggest the lumbar pad has a seam that has a hot spot potential when carrying a load. Solution: attention to adjustment for the best fit.
Need to master fitting the rain cover when carrying bulky loads
Key Features
Key Features
Snap Shot
AeroSpan ventilated suspension

Ultralight 7001 tubular aluminum

Leaf-spring lumbar pad

Dual density shoulder harness ( Eva Foam)

Sternum strap with fitted hydration clip

Padded EVA foam hip-belt

2 large zippered pockets on hip-belt

Rain-cover included

Sunglass QuickStow system

Ultralight weather flap

Double trekking pole attachments

Torso 16" - 18" / 40.6 - 45.7cm

Fits Waist-Hips 27" - 45" / 68.5 - 114.3cm

Capacity 45L / 2746cu in

Carry load 30lbs / 14kg

Weight 2.39lbs / 1.08kg

Good For:
Backpacking and Fast-Packing
Trails
Travel

Material Construction and Durability

The outer pack material is 100% hard-wearing nylon for ensured durability. The pack body offers rugged durability and uses 100D High Tenacity Nylon. The pack bottom has a combined weave of 135D High-Density polyester with 210D High Tenacity Nylon. Internal durability is assured through the use of 135D High-Density Polyester. Suspension is aided by the use of EVA foam which is multi-density.

The frame gives durability and lightness; it is 7mm Tubular 7001 aluminum and includes 3mm Alloy anti-barreling. The frame is light at 75g/ 2.64 ounces.

The pack is constructed with solid materials; however, all products have vulnerabilities. The metal frame is good, and user feedback has expressed confidence and satisfaction.

The fabrics used are strong so long as the user stays within the definitions for design. Keep in mind a full heavy pack with fabric skin will be vulnerable if you allow sharp objects such as tree branches or stones to hit or impact. User feedback does confirm this vulnerability. The solution is to counter this drawback by taking care.

Key Performance Features

For a very light pack, this model is full of valuable features.

The pack features AeroSpan suspension for support and ventilation with breathability via wicking mesh. For good comfort, the makes have been designed in components of dual-density foam for the hip belt, shoulder harness, and zones where hot spot prevention matters.

For suspension and sweat-free support, this pack features an internal aluminum frame that is sturdy and light and includes anti-barreling support. The Leaf-Spring Lumbar pad provides comfort and is efficient for energy-saving load transference. The lid can be removed to reduce weight, and for protection, you can use the provided light weather flap.

You get two quick-access side pouches for carrying water bottles. A nice range of generous stretch pockets, one large pocket at the front for organizational packing. More, you get two hip belt pockets and two sizeable stretchy mesh pockets on each side of the pack. These pockets are suitable for stowing gear that you want to access quickly.

Weight

This model is all about being seriously light combined with allowing you to stow more gear. If you carry a light load in combination with the lightweight build, you can move very quickly.

You can haul heavy gear, and the light build allows you to carry more than many similar-sized pack options. Unpacked weight is 2.39lbs / 1.08kg.

Value

For those looking to have a super light back-pack which means they can stow more gear, this is an excellent option. The price tag is standard, and in return, you get good performance, supportive suspension, fir, and comfort.
Verdict
The Gregory Mountain Optic 48 Ultralight Backpack has a good wanted design purpose.

Versatility is the aim, a very light product which can allow you to load up more or stay with a light load and reap the benefits of an ultra light pack. Despite the light construction this model offers a broad range of very useful features.

The price tag is clearly buyer friendly when you factor in the quality and performance.
Comparison to Previous Models
Lightweight constructed packs with good carrying capacity are an ever-increasing option on the open market. Users want lightweight combined with a good performance.
With so many options emerging onto the market, you can comparatively shop around. A good move is to look at broader review's which look closely at a combination of comparative options for back-packs.
For those looking for a more heavy-duty option the Gregory Mountain Baltoro 65 Backpack is an interesting comparative choice. Expect a higher price tag.
Comparative Snap Shot
Response A3 suspension
Rotating hip belt
Rotating harnesses
Sidewinder Bottle Holster
LifeSpan EVA to prevent hot spots
Hip Belt pocket
Stretch mesh side pocket
Weight 4.65 pounds

Subscribe to our Newsletter