Best Gifts for Teen Girls Reviewed & Rated for Quality
last updated:
Jul 18, 2019
Let's be honest--they don't make teen girls like they used to. Kids today are basically growing up on fast forward, and with the rise of social media, these kids have a real pulse on what's in and what's out. But chances are, what was in yesterday is not in today. And since the teen girl you're buying for is almost 100% cooler than you are, you don't want to slip up and give a gift that officially pegs you as "out of touch." So we've searched the internet high and low for a great list of cool gifts for teen girls. Some of these gifts are hot right now, and some are timeless favorites. So whether your teen girl is into makeup, interior design, or a social butterfly always on the go, we've got the gifts that will make you seem like you still know what's up.
In a Hurry? The test winner after 12 hrs of research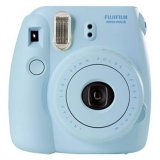 Fujifilm INSTAX Mini 8
Why is it better?
In a
Hurry? Editors choice: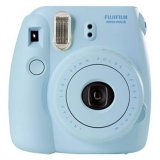 Test Winner: Fujifilm INSTAX Mini 8

10 Best Gifts for Teen Girls
1

. Fujifilm INSTAX Mini 8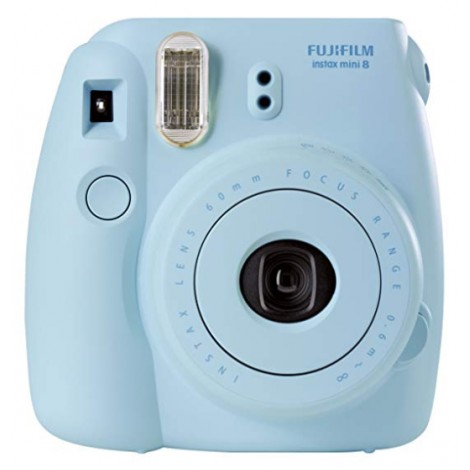 We kick off our list with one of the best teen gifts for girls out there--the Fujifilm INSTAX Mini 8. This camera functions like the polaroids of old but is lighter and far more compact than those outdated models. With multiple different light exposure options, your teen girl will be able to take the most incredible portraits of herself and her friends.
More Compact than Ever
This version of the Fujifilm INSTAX Mini is smaller than ever before. It is just 4 and a half inches long, 4.6 inches tall, and 2.6 inches thick. It is also incredibly lightweight weighing in at just around a pound when the batteries and film are loaded in.
This incredible little camera shoots in full color and prints pictures that are 2.4 by 1.8 inches. It works best with Fuji INSTAX film of which there are many options (sold separately). Its focus range is from about 2 feet to as far as your imagination can take you.
The flash on this puppy fires constantly, recycling every .2 seconds. The flash is most effective on fresh batteries. It has a range of about 2 feet to about 9 feet
.
The camera runs on 2 AA batteries (not included) and Fuji suggests using Polaroid AA batteries. Each set of batteries can be expected to last for about 10 rolls of film.
You can pick this product up in 8 different color options.
Multiple Exposure Options
The feature that we love most about this camera is the multiple exposure option. This product has a feature that automatically detects which exposure is appropriate to produce the best photos.
There are 4 different exposure options (indoors, cloudy, partly cloudy, and bright), each corresponding with an image and LED light. The camera will detect the proper lighting and illuminate the corresponding LED light. Simply twist the lens of the camera to the appropriate setting to get the best picture possible.
You can also choose to set the camera to the "high-key" setting which allows you to take pictures that are brighter with an impression that is softer.
This product comes with an exposure counter which lets you know how many unexposed pieces of the film still remain in your camera.
Cost and Value
The Fujifilm INSTAX Mini 8 Instant Camera rings up towards the top of our price range and we love its value because it literally offers up an endless amount of fun. Now in such a digital age, there's something special about having a hard photo--but with the convenience of getting it automatically.
This is a timeless gift to capture magical moments that any teen girl will love.
2

. Fenty Beauty By Rihanna Eyeshadow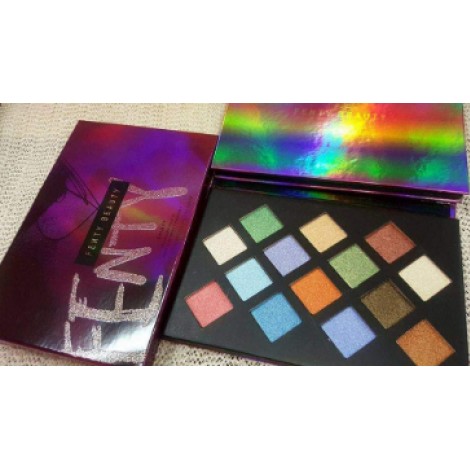 Rihanna turns everything that she touches into gold. She. Is. It. So it is no surprise that her partnership with Fenty Beauty is a complete and total hit. Your little teen in living in an age of YouTube makeup tutorials out the wazoo and this is just the eyeshadow palette she needs to get her practice on.
Complete with 14 Shades
This incredible, limited edition palette comes complete with 14 different shades. Each shade is finished with glitter dusting to give any eye look a pop that takes it into another dimension. Colors range from pinks and blues to rich earthy tones as well.
This set is an excellent, broad color-spectrum option and is one of the best teen gifts for girls out there.
Includes Topcoats and Eyeshadows
We love this set because it is so inclusive. Not only will your teen enjoy the use of eyeshadows, but she'll also enjoy the selection of topcoats that are included. Topcoats are lighter and provide more of a shimmer than the darker hued and richer eyeshadows.
This kit is great for mixing and matching, and the color combinations are practically endless.
Cost and Value
The Fenty Beauty By Rihanna Galaxy Eyeshadow Palette is the most expensive item on our list but we love its value because it is a premium, name brand product that is extremely high-quality and that is super inclusive as well.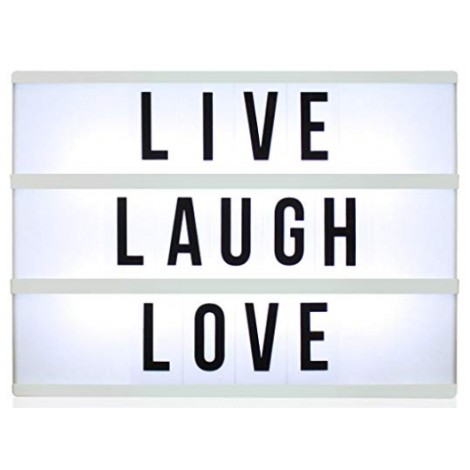 The Northpoint Lightbox is one of the best gifts for pre-teen girls out there. Let's face it--a girl's room is her sanctuary and they are always looking for ways to make it cozier and more "them." This is a fun lighting option that can be changed as easily as your teen's mood, and all at a price that won't break the bank.
Old-Hollywood Inspired
This lightbox is old-Hollywood inspired and looks like old school movie marquees. It features beautiful white lighting and it can be displayed on a desk or dresser, or mounted directly on a wall.
Because this baby is battery powered, you don't have to worry about ugly chords getting in the way of your beautiful lightbox. This product requires 6 AA batteries (not included with purchase).
This product is a foot long and 9 inches tall. It is 2 inches thick.
Tons of Different Options
With your purchase, you'll receive 109 numbers, letters, and symbols so that your teen can get their in-room hashtag on. And with so many options, they will be able to change the displayed messages to suit their ever-changing moods.
There are 3 different rows for loading texts and symbols.
Cost and Value
The Northpoint Lightbox rings up at the bottom of our price range and we love its value because it is not only a really cool lighting option, but it is one that can be personalized and changed to fit the whims of a teen girl.
4

. Fjallraven Kanken Backpack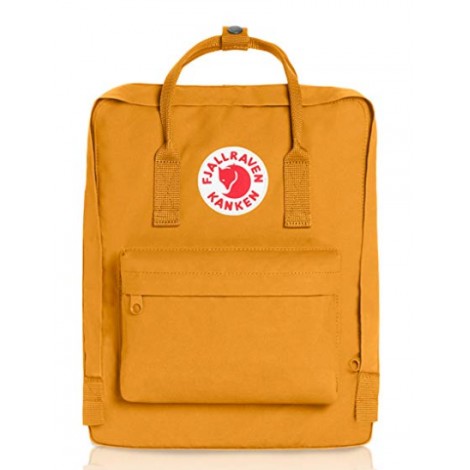 The Fjallraven Kanken Mini Classic Backpack is another one of our absolute favorites. This is an ideal option for girls on the go. Not only is this a practical product, but it is beautifully designed and comes in so many different color options that are to die for. Plus, it is insanely durable so it can really hold up to teenage wear and tear.
Comes in 50 Color Options
This insanely practical gift option is also really fashionable too. Not only is the shape of the bag pretty unique, but the aesthetic of it is as well.
You will get to choose between 50 incredible color options that range from deep blues to super bright pinks and everything in between. Plus, some of the bags are even two-tones and come with additional designs options on them for an even bigger stand-out piece.
Dirt and Water Resistant
Now for the practical business. If you're a parent, you know how quickly those school backpacks can wear out. This bag is here to the rescue. It is made from super durable and thick Vinylon F. This material sounds a little funny, but it is dirt and stain-resistant, and it is also water-resistant as well. Plus, if it does start to show some grime, you can safely and easily wipe it clean.
And what about space? This backpack is 15 inches tall, 10 and a half inches wide, and just over 5 inches deep. This is comparable to most school backpacks but with a sleeker design that makes it cool to use for sleepovers and casual use as well.
The bag comes with a double zipper that even has a rain flat to keep out water. And we love that the zipper expands almost the whole length of the bag to allow for easy access. Plus, the tote handles on top clip together with a button.
There are two side pockets for small items and water bottles, and a small front pocket with a zipper.
Finally, in addressing comfort and ergonomics, this backpack has a unique "X" design for greater support. The straps are adjustable. And as an added safety measure, the logo on the front is reflective.
Cost and Value
The Fjallraven Kanken Classic Backpack rings up at the top of our price range but we love its value because it is a quality product that is super well made so it's worth the extra change. Plus, this is a truly functional gift that is also unique and fashionable so it's a win-win for both parties.
5

. Umbra Prisma Jewelry Stand



The Umbra Prisma Jewelry Stand is another one of those great gifts for young teen girls and fully-fledged teens alike because who doesn't need help decluttering all of that jewelry? Not only is this a delightfully attractive little piece, but it an organize even the most tangled of jewelry messes.
A Place for Everything
This beautiful little jewelry stand literally has a place for everything. With 4 bars extending from the top of the piece, you can hang long necklaces, short necklaces, and even bracelets without getting them all tangled up together.
The 4 bracing bars in the middle of the stand serve a few purposes. You can hook hoops and hanging earrings around the bars totally, but you can also attach your studs which is a cool feature you won't find on just every jewelry rack. Because the bracing bars have a tiny space between them, you can secure your studs right in.
Finally, the base of the stand is solid and serves as a jewelry tray that is great for resting rings and watches upon.
Small Footprint
This cute little jewelry stand is a great way to get organized without taking up tons of desk space. It stands 14 and a half inches tall with just a 5 by 5-inch base.
It is made from wire metal is a brass matte finish and features a modern, geometrical pyramid design that will fit the decor of any young girl's room.
Cost and Value
The Umbra Prisma Jewelry Stand rings up towards the bottom of our price range and we love its value because it is a beautiful way to get your jewelry organized without taking up tons of space. Plus, it offers more storage options than many others on the market.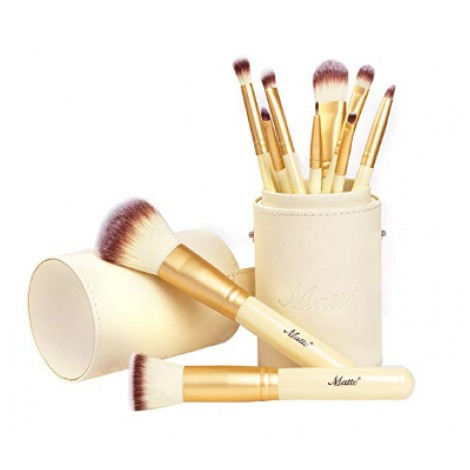 These Matto Makeup Brushes are another must-have for the girl who loves playing with her makeup. This set comes with 10 brushes and a wonderful, premium-looking carrying case to store them all in. Plus, they are 100% cruelty-free and designed to stand up to wear and tear so your teen can get endless uses out of them.
Great for All Applications
We absolutely love this makeup brush set because it has such a far-reaching application. You can use brushes in this set to apply powder and mineral makeups as well as shimmers and highlighters. But you can also use these brushes for creams and liquids as well which puts them a cut above the rest.
With the variety of brushes included in this set, your girl will be able to apply makeup to all areas of her face, from her lips to her nose to her eyes.
High-Quality Materials
When you can land a product that is super effective and usable and that is also cruelty-free, you know you've got a winner. We love that the bristles on these brushes are made from high-quality synthetic fibers rather than using animals hairs. Not only are these fibers softer, but they shed less as well.
As for the handles, they are secured to the brush tip with metal that has been treated to be resistant to rust and corrosion. If you've seen your teen's bathroom counter lately--you'll understand that this is a must. Plus, the wooden handles have been painted and polished so that they can last and last no matter what.
And last but not least, we are wild about the brush holder that this kit comes in. It has a classy design and feel and will (hopefully) help to keep that makeup application station a little bit tidier.
While there are tons of brush kits on the market, we selected one that was a little more mature-looking instead of the hyper-girlie girl options out there that can come across as a bit juvenile.
Cost and Value
The Matto Makeup Brushes Kit rings up towards the bottom of our price range and we love its value because it is a cruelty-free product that is made from premium materials that are meant to last. Plus, this kit comes with a 1-year warranty that will replace broken or damaged brushes.
7

. ECOWHO LED Fairy Lights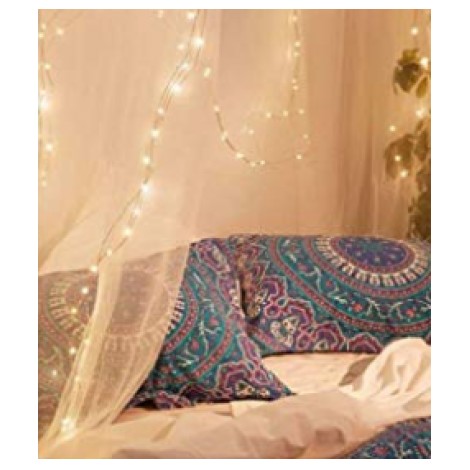 The ECOWHO LED Fairy Lights are a great option for any teen girl's room. They are bendable, wrappable, and can be used safely almost anywhere making them an easily incorporated decorative item. Plus, using these lights adds an air of fantasy and dreaminess that will make any room cozier and more relaxing.
66 Feet of Lights
You knew you were getting fairy lights, but you didn't know you were getting 66 feet of them! That's right, when you order this kit, your teen will get to enjoy 66 feet of airy-fairy lighting.
We love that you can DIY your own lighting designs with these. Because they are made from a strong copper coil, they are super flexible and can be moved and adjusted an endless amount of times. They are easy to wrap around objects and are also lightweight enough to be hung with nothing more than a pushpin.
There are tons of DIY suggestions on the internet about cool ways to incorporate these lights into your room so the possibilities are endless. Plus, you can even take these with you on the go to make a sleep-away party even more magical.
These lights are battery powered with 3 AA batteries (not included with your purchase). While other similar products require smaller batteries that are harder to find, these batteries are readily accessible in almost any store.
Plus, this kit comes with a remote control that will set the lights to 8 different modes. Have the lights on full-time, go in a wave, or blink--and more.
Waterproof and Safe to Use
The ECOWHO LED Fairy Lights are 100% safe for your teen to use. While classic Christmas lights can get warm and cause potential house fires, these lights burn super low and are even safe to the tough. And to top it off in the safety department, these babies are 100% waterproof.
Cost and Value
The ECOWHO LED Fairy Lights to ring up at the very bottom of our price range and we love their value because they have way more features than other similar items on the market and because they are totally safe and a fun DIY decorating project for your teen to enjoy.
8

. Benefit They're Real! Mascara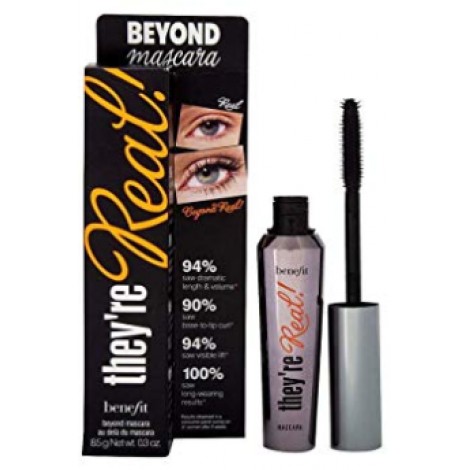 The last makeup item to make our list is the Benefit They're Real! Mascara. Teen girls love shopping for budget cosmetics at the drug store or local grocery, but it's hard to get professional results that last with them. Women know there are some products that are worth spending a little extra on and mascara is definitely one of them.
We love Benefit products in general, and the They're Real! Mascara goes on without clumping and will outlast its competitors, both per wear and in total uses.
Gives a Fake-Lash Look
The specially designed formula and lash brush from Benefit do wonders for bringing your lashes to life. The brush works to separate and lift your lashes, just as it works to volumize and curl them as well. The end result will give you a look that almost appears as though you're wearing fake lashes--it really is that good.
Goes on Clump-Free
We love that this formula and brush workout together to give you a clump-free look. There's nothing more amateur looking than clumpy mascara and it can really ruin a whole look. That's what makes this product such a go-to option.
Plus, this formula is waterproof and is guaranteed to last all day long. It comes off easily with makeup remover or soap.
Cost and Value
Benefit They're Real! Mascara rings up towards the bottom of our price range but we love its value because it is a long-lasting product that goes on smoothly and really enhances the overall look of your eyes. And while it's a bit more expensive than your drug store brand, it's worth every extra penny because of its quality and longevity.
9

. SOAIY Bluetooth Speaker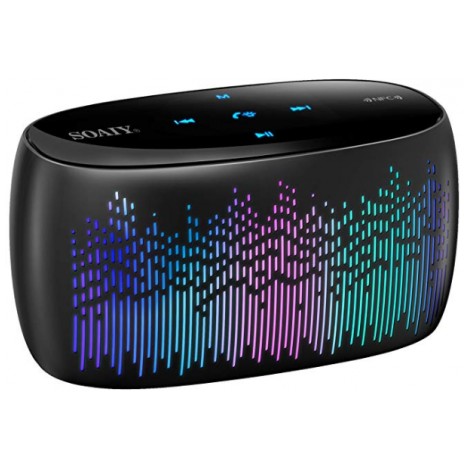 The SOAIY Bluetooth Speaker is a wonderful option for any girl out there who just can't put her music down--that's about all of them, right? Not only does this speaker deliver great portable sound, but it also comes with its own personal LED light show to dazzle all of your girl's friends.
11 LED Lighting Settings
SOAIY Bluetooth Speaker comes with 11 different LED lighting settings to get the party jumping off to the next level. Simply select the setting of your choice and it will actually coordinate with whatever music is being played. How cool is that? And colors range the full spectrum of the rainbow so you can set the mode to fit your specific mood or decor.
7 Hours of Play Time
SOAIY Bluetooth Speaker is a great portable option to take on the go. It is super lightweight (weighing only 10 ounces or just over half a pound) and measures just 5 inches by 2 and a half inches.
But don't let the size fool you--you'll still get a good sound. This 10W speaker with boosted bass will definitely do the job.
Plus, this speaker is loaded with tons of other cool features. It has voice-prompt capabilities and can pair with your phone via Bluetooth so you can even use it to make hands-free phone calls. This speaker also comes with an AUX port and cord.
The speaker charges in about 3 hours, which is faster than other similar products on the market at this price point, and the battery charge itself will last for up to around 7 hours.
Cost and Value
The SOAIY Bluetooth Speaker rings up in the middle of our price range and we love its value because it not only offers up super portable, rich sound, but it provides a touch of lighting flair as well to set this speak apart and make it a conversation piece. Plus, its Bluetooth and AUX capabilities make it a versatile choice.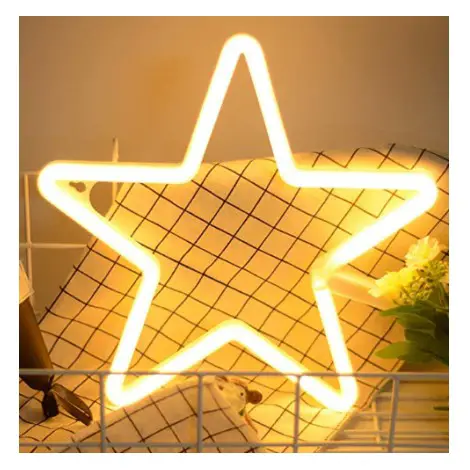 The Star Neon Light Sign is a really cool decorative gift for any girl and a great way for us to close out our list. While we are featuring the Star Neon Light, you can also choose from a cactus, rainbow, flamingo, moon, and love neon sign design.
Battery or USB Powered
The Star Neon Light Sign is cool for so many reasons, but we love that is can be both battery-powered and powered by USB. If you choose to power by a battery, you will need 3 AA batteries that are not included with your purchase. This light has an on and off switch.
Super Easy to Hang
The Star Neon Light Sign is super easy to incorporate into any room's decor. With an easy to mount wall-hook, you can have this star up and hanging in no time.
Plus, unlike with other neon lights, this product is made of plastic so you won't have to worry about it breaking or shattering and leaking hazardous materials all over the place. And because it is power by neon, it won't overheat even when it has been on for extended periods of time.
Cost and Value
The Star Neon Light Sign rings up at the very bottom of our price range and we love its value because it's a great, inexpensive way to add a pop of life and light to any room and because it is a safe lighting option.
Criteria Used for Evaluation
Application
When considering which products we would narrow down to make this Ten Best List, we highly weighed the application of each product. We thought about the typical categories of interest for girls at this age and worked backward from there.
Of course, one of the main categories that pop up is makeup. We tried to include a variety of products that are not super personalized. What do we mean by this? Well, it's hard to pick out a foundation for someone else without having them there to compare skin tones.
The eyeshadow kit we feature has tons of different tons that are great for all skin types and the mascara can also be used by anyone. Plus, the brushes that we feature have a wide range of functionality as well.
Another major category that pops up in bedroom decor. There's something seminal about decorating your own space--it's almost an extension of yourself--and when you're a young girl and you're exploring your identity, this is really important.
That's why we included lots of options for bedroom decor--especially lighting options which can really change the mood of a room.
Finally, we landed on practical items and electronics. The camera and speaker are both super portable and great for parties, and the backpack is a fashionable piece to take on the go that also serves a much-needed function.
Materials
With tons and tons of similar products on the market, it can be hard to make a decision about which one is the right one. We work to highlight products that are durable and sensibly made--especially products for teen girls. While there's a lot of talk about the damage boys can do, teen girls are super hard on their things as well.
Portability
Portability was another huge factor in our considerations because teen girls are always on the go. While some items are obviously meant for home use only, many of the items on our list are lightweight and compact and designed to be taken anywhere.
Style
Obviously, when dealing with products for teen girls, we had to consider styling. We worked to include products that are fun and playful without being too juvenile. We stayed away from super loud pinks and young styling to give a more mature feel to the products we included.
Value
As always, we want to present products that give you the most for your money. While there are certainly more expensive versions of the products we've provided you out there, and certain versions that cost less, we work to find the best middle ground of products that are well made and that actually function at a price that you won't feel shocked by.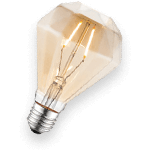 Girlie-Girlie Isn't Always Better
We know. We know. Girls=Pink. And while some girls still totally rock that color in all of its wild shades, we are slowly moving away from such binary color distinctions.
That's why we've provided products on our list that come in a variety of fun colors to suit any girl's personality. Plus, simply going with pinks can often come across as kidsy and no teen girl wants to be thought of as a child.
So we say, go with a more neutral color that comes across as more mature because they will be able to use the product for longer without feeling like they've outgrown it.
Don't Forget to Buy Your Batteries
It's always a bummer to get a gift that you can't use right away because it requires batteries and you don't have any lying around. We have several products on this list that require batteries to function and none of them come with the batteries they need. So make sure you pick up those batteries as well.
Other Factors to Consider
Ease of Use
Let's face it--most kids are way more tech-savvy than we are. But we still wanted to include products that are straightforward and easy to use. We love that many of our products include a DIY aspect that lets kids get creative and express themselves in their own unique ways.
Effectiveness
Per usual, we check each product's effectiveness before letting it make our list. The only thing worse than buying yourself something that doesn't function properly is buying something that doesn't work as a gift for someone else.
Frequently Asked Questions
q:

Is it inappropriate to give a teen makeup?

a:

This totally depends on the teen and the parents. If you're unsure about how this child's parents or guardians might feel about them wearing makeup, make sure to ask them first.
q:

Why are there no clothes on this list?

a:

You should know by now that you can't buy a teen girl clothes that she's going to like.
q:

Is it lame to give a practical gift?

a:

As long as it's fashionable and cute--not at all!
Subscribe to our Newsletter