The Best Places To Go Fishing in Minnesota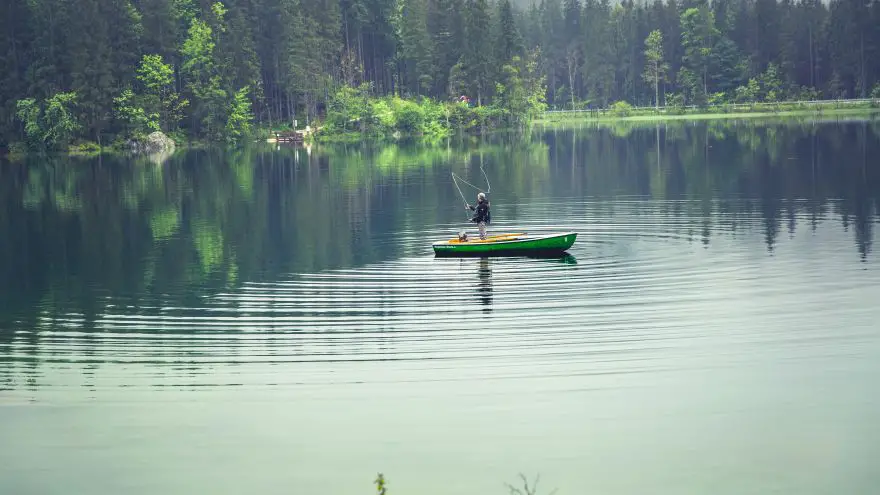 The Best Places To Go Fishing in Minnesota
thegearhunt.com
Minnesota is known as the Land of 10,000 Lakes, and for good reason. There are more than that number that covers the state from south to north, and this might make one think that when it comes to finding a place to catch catfish in this state, it would be akin to finding a needle in a haystack. However, when it comes to catfish in Minnesota, you will find more of them in the rivers. In fact, all 3 species of catfish in Minnesota of state record size have been caught in rivers.
Types of Catfish
When it comes to the waters of Minnesota, there are 3 main species of catfish. There is the flathead, the channel, and the blue catfish. Even though the state records for these fish have been caught in rivers, the Minnesota lakes are also great places for finding schools of them and even for catching your limit before having a lovely fish fry. All three types of catfish happen to be bottom feeders, but you will still be able to catch them with a large variety of lures and live baits.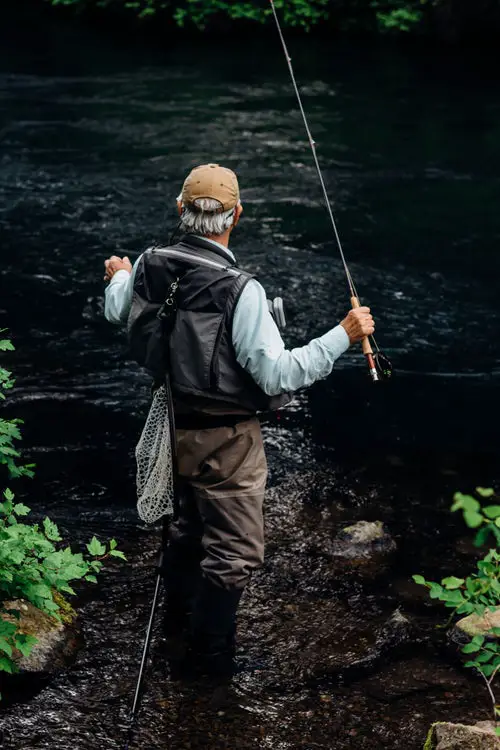 St. Croix River
This river is actually the line of demarcation between Wisconsin and Minnesota. At least it is from a bit south of Minneapolis – St. Paul, where it runs right into the Mighty Mississippi, all the way up to the center of the state. The water in this river is a murky brown and provides a home for many species of fish, including catfish, northern pike, Muskie, and sturgeon. As far as flathead catfish are concerned, the state record one was caught in this river back in 1970 and weighed in at a whopping 70 pounds. When it comes to this river and catfish, it isn't uncommon to catch 20-pound catfish. The best area for this is near the bridges spanning the river close to Stillwater. The public can also gain access to the river in Taylors Falls, St. Croix Falls, Lakeland, Afton, and other places.
Minnesota River
This particular river meanders along the southern portion of the state. It begins at Ortonville in the west and ends just below Mankato in the middle southern part of Minnesota. The state record for blue catfish was caught in this river in 2002 and weighed in at a bit over 58 pounds. While that might seem to be quite large, the world record for this species is more than twice that. Because of this river being a wide one, and featuring a current that moves quickly, it is an excellent place to fish for blue catfish. If you are looking for a fantastic spot from which to cast your line, head to the 77 bridge just off of Black Dog Rd., which is outside of Minnesota State Park.
Mississippi River
This river actually begins in the middle northern part of Minnesota. Anglers will be able to catch all sorts of game fish here, including the channel catfish. The state record for that species was caught back in 1975 and weighed in at a modest 38 pounds. Surprisingly enough, this fish was caught right in Hennepin County, which is just along the western edge of Minneapolis/St. Paul. The water is murky, and the shipping traffic coming from the Twin Cities helping to keep it stirred up. You will find Pool2 of the Mississippi just above the dam located at Hastings. In this area, catfish thrive, and you will be able to catch a variety of sizes. If shore fishing is your thing, you can do it at quite a few different locations, including North and South, Hidden Falls Park, Harriet Island Park, Crosby farm Park, and Lion's Park.
Lakes in Minnesota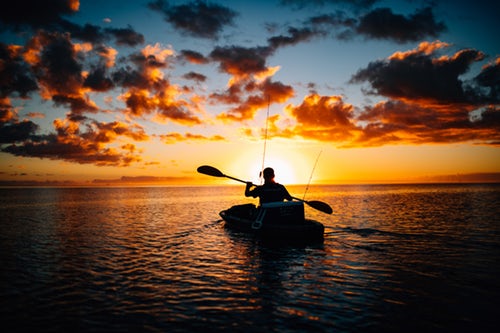 Yes, the state record for the three types of catfish might have been caught in rivers, but there are still quite a few lakes all over the state where there are schools of catfish that are just ideal for frying. You can yield good results in a few Northern lakes, like Leech Lake, Rainy Lake, Lake vermillion, and Cass Lake. You might also want to angle for them closer to the Twin Cities. If so, one of the most heavily populated lakes in southern Minnesota is Lake Minnetonka.
Walleye
If you are looking to angle for walleye, you are definitely in the right state. Give one of the following lakes a try. June is a great month for walleye and Minnesota is known as The state for this species. If you want to catch them in the summer, you need to be out on the water. There are more than 1,700 lakes and over 100 rivers in Minnesota that this fish live in, there are only 10 bodies of water that account for nearly 40% of the fish that are caught by anglers each year. Most of these are huge lakes, like Lake of the Woods, which covers over 950,400 acres – 307,010 of which are located in Minnesota. Even the smallest of these lakes – Cass Lake – covers 30,000 acres when you include its adjoining waters. Let's take a quick look at some of these lakes.
Mille Lacs
This lake is governed during the warmer months by a 100% release mandate for walleye, but this hot spot, which you can find just a scant 2 hours north of the Twin Cities offers anglers plenty of the species. One of the guides there, Tony Roach, reports many 60 fish days. You can catch walleyes that measure anywhere from 13 to 18 inches. As the middle of June nears, the walleyes will move away from the rocks along the shore, breaks, and other types of structures to the deeper water. They will gather along and on the flats of the lake. Nightcrawlers and leeches are good baits to use, and you might want to try them on sliding – sinker rigs, and drift or troll slower than 1 mph. The wind is critical. It can stack this fish along the edges of the lake flats or even other structures under the surface.
Leech Lake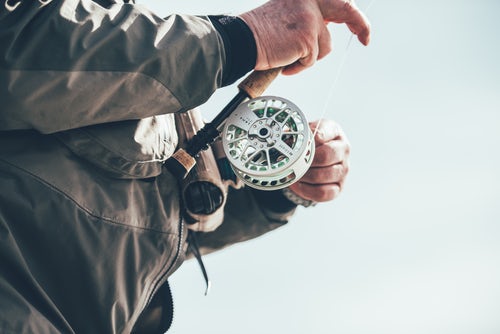 Anglers at Leech find this species all over the lake. A guide by the name of Tom Neustrom says that more walleyes are caught when the wind is blowing. Check places such as Pelican and Annex Reefs, and Submarine Island, among other spots. You can even find the walleye in water that is as shallow as 8 feet deep. Good baits to use are leeches, red tail chubs, and nightcrawlers. Smaller baits combined with lead core weights in order to get them to the desired depth will work better than larger baits. The walleyes tend to prefer the ones that are smaller.
Lake of the Woods
Fishing for walleye has been amazing near Oak Island and Northwest Angle. This is according to Kyle Kruideneir from Oak Island Resort. You can catch the walleye down to depths of 25 feet. Most anglers here will use minnows as bait. People are catching walleye that are 31 inches long using a rig and a nightcrawler. You can also catch smallmouth bass here in shallower water and northern pike if you will be angling in the bays. Along with those fish, there are also muskies here.
Upper Red
This is one of the hot spots in this state. At times the keep limit is 3 walleyes while at other times it is 4. One of which can be larger than 17 inches. The bag number is due to the healthy fishery of the lake and it is largely made possible due to the fact that pressure from anglers tends to fall off in June. Tom Neustrom says that fishing there lately has been fantastic. He has reported 40 fish days during the summer. Recently, walleyes have been being caught in water 7 feet deep and less. Typically, any underwater structure featuring sand and rock will have fish there.
Winnibigoshish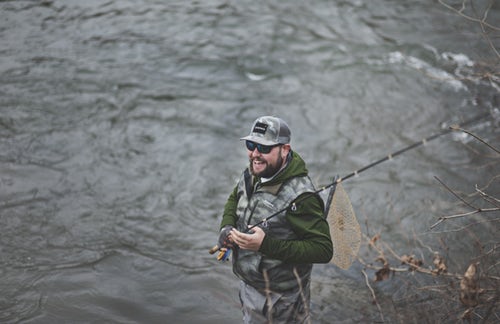 Action concerning walleye on this lake that covers more than 58,000 acres is typically good in the early summer. You can use minnows and jigs in shallower water. Most of the fish will migrate to the breaks mid-lake. On cloudier days, you might even be able to catch them in a mere 6 feet of water. On days that are clearer, you might have better luck with water as deep as 14 feet. Around and on this lake, it can be difficult to locate shiner minnows, but fatheads will work just as good. Evenings and early in the morning are the best times to fish for walleye, and the best action tends to be centered around windward shores.
Rainy
Hopeful anglers who make the trek to this lake on the border will typically be rewarded for their efforts. This isn't just with the walleye either. Smallmouth bass also abound here. In fact, it is this fish that attracts hordes of anglers from various states to Rainy during the warmer months. The walleyes can be found more in the shallows – up to 10 feet. 8-ounce jigs fitted with minnows are the rig of choice here. You can either pitch them to the shore or drag the jigs and minnows along the bottom to catch them. When it comes to the smallmouth bass, fly rods and poppers will allow you to catch these fish right on the surface of the water.
Vermillion
This just happens to be one of the most picturesque lakes in the state. The lake itself, along with the walleyes, are both in a state of transition. This is according to Mike Estrin from Mike's Guide Service. The walleyes are migrating to the reefs in the middle of the lake, and most of them will be there and on the humps during summer. At other times, you can find them near the windblown shores. Minnows will work well, but many anglers are switching to nightcrawlers and leeches. Leaders as long as 6 feet have been quite successful. Frazer Bay and Big Bay have been producing massive amounts of this fish. Cloudy days, evenings, and mornings are the best times to fish. If you are looking to hook some large or smallmouth bass, Texas rigged plastics are the way to go.
Pepin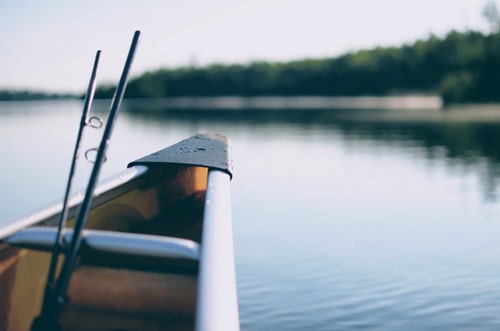 This is the southern representative when it comes to fishing for walleye in the state of Minnesota. This lake, which is essentially just a long and wide spot right on the Mississippi, is where you will find a lot of walleyes during the summer. They tend to be on the break lines, with most of them being in water that doesn't quite reach 12 feet in depth. You might even catch more saugers than you will walleye though. When the mayflies hatch, it will make the baitfish and the walleyes who eat them go closer to the surface. When that happens, you can run planer boards with Flicker Shas and Shad raps along with trolling baits in conjunction with lead core lines. This is the ideal spot for lead core trolling. The bottom is sandy and doesn't feature too many snags or structures.
Kebetogama
Fishing tends to be good in the spring on this lake. However, it can be slowed by weather that is unsettled. The fish will be scattered to a variety of depths that can range anywhere from 7 feet all the way down to 30 feet. Minnows and jogs will give you the best results, but leeches also work well. The larger fish tend to stick to the shallows. In addition to the walleyes, this lake has northern pike, some of them as large as 40 inches, and amazing smallmouth bass opportunities. The smallmouth bass are kind of a well-kept secret. Some of them are as long as 29 inches. Jumbo perch and saugers can also be found here by any anglers wishing to bag them.
Cass
You can find walleyes here to a depth of 20 feet. The action will be better though near the shallower areas. The absolute best time to angle for this fish here is during the evening and the early morning. You can get shiners from the local bait shops, but the best bait to use is nightcrawlers and leeches. However, even though Cass isn't as popular among walleye anglers as Mille Lacs and Leech Lake, the fishing for walleyes here is even better. According to surveys done by the Department of Natural Resources, the walleye fishing at this lake is above the average in the state and even above historical records recently. Anglers who go out at night are dragging things like Reef Runners, Shad raps, and other baits in water as deep as 8 feet with some success.
With all of the bodies of water in this state, there are untold amounts of opportunities to catch nearly any type of freshwater fish you want. You just have to find the right spot for you.
Sources
Most Read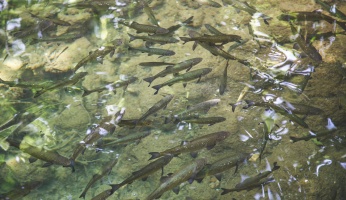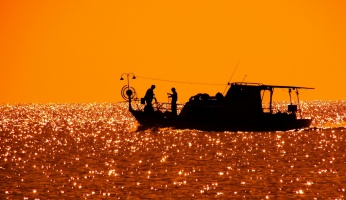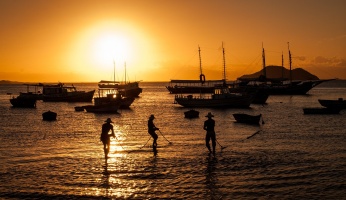 Subscribe to our Newsletter