DAMA Nature Inflatable SUP Board
How does the DAMA Nature iSUP stack up?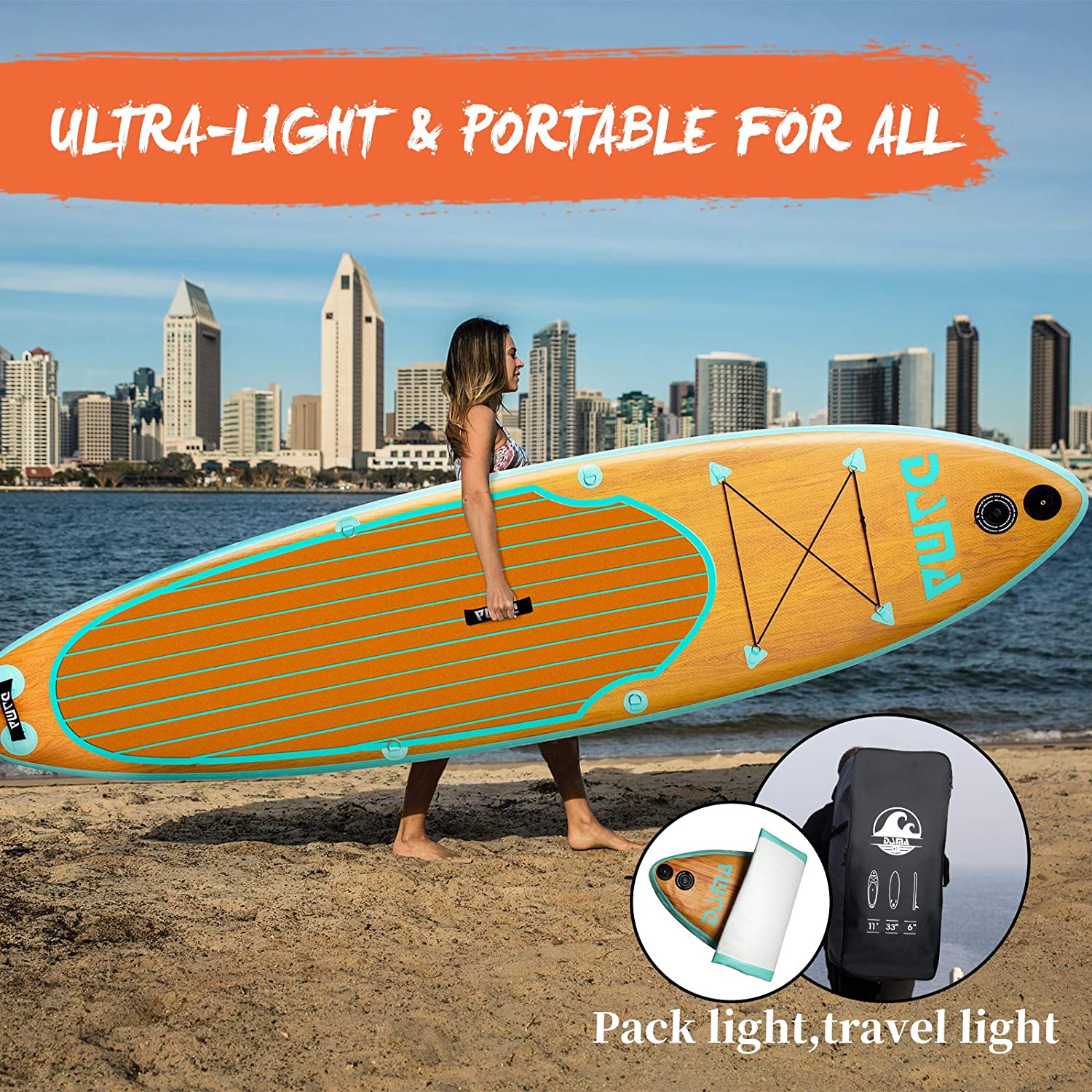 DAMA is a newer player in the lower-cost iSUP market. All told, they offer three different
inflatable SUP
models and they've been making waves with the introduction of the Nature board. The Nature is a head-turner of an iSUP. With a classy faux wood grain deck, accented with turquoise edging and trim, it satisfies the eyes. Our question is: will it perform as well as it looks? Let's find out.
First Impressions
Accessories included with the DAMA Nature iSUP are standard:
- Backpack
- Pump
- Ankle leash
- 3-piece aluminum paddle with plastic blade
- Repair kit
- Dry bag for phone/valuables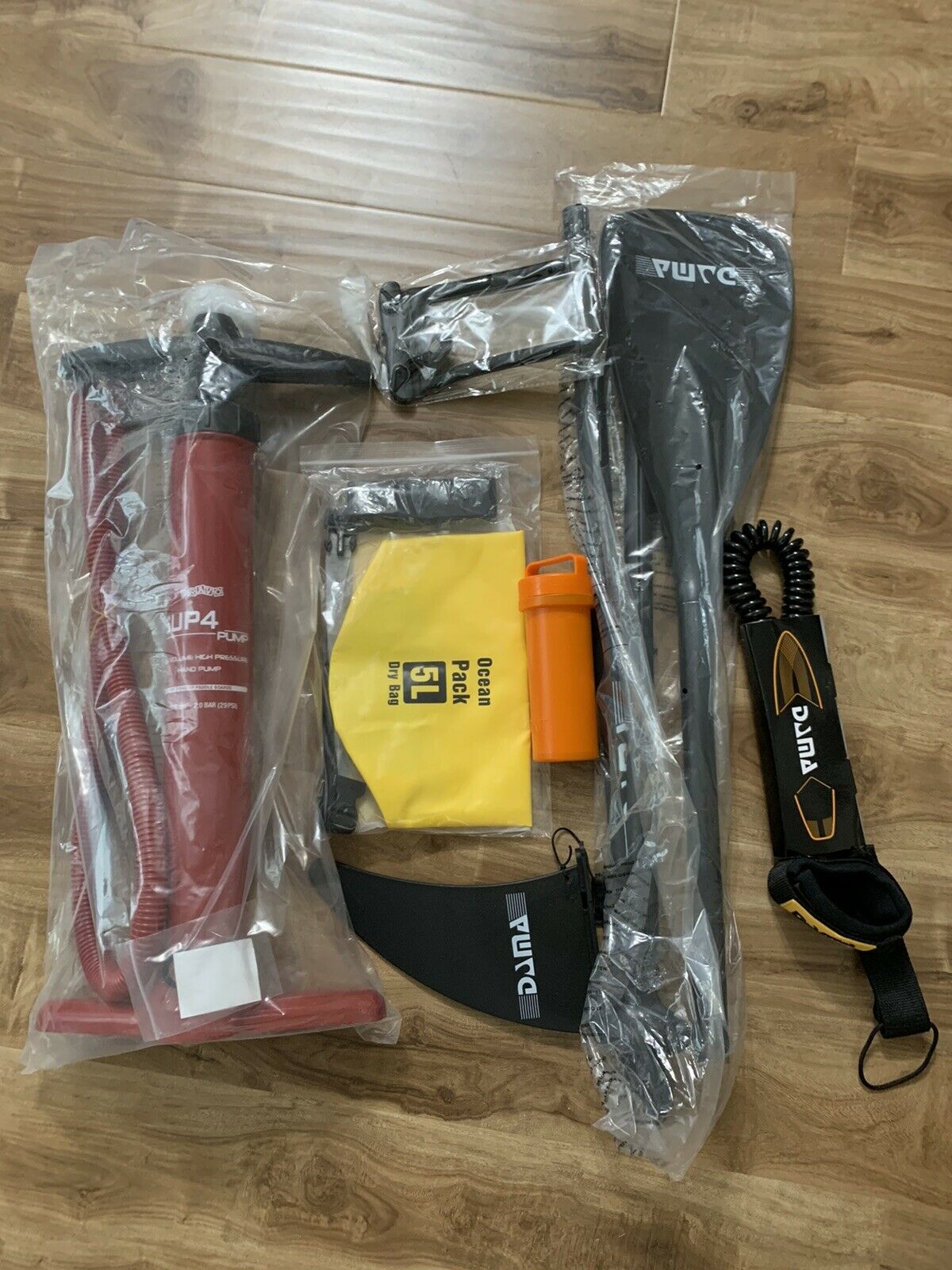 Straight out of the box, we note that the bag is roomy and everything fits inside easily. The Paddle's adjustment mechanism includes a collar with dual pins which hold the shaft in place. While it's still a cheaper aluminum shaft, we like this over some of the other lost-cost
iSUP paddles
which don't have pins or a groove to keep the paddle from rotating while you use it.
On the board itself, the EVA footbed feels nice to the touch and has nice density. We're glad to see that DAMA added a tail-end grab handle - a detail overlooked by most low-cost board manufacturers. What's more, the Nature iSUP includes a gopro/adventure camera mount up at the nose so paddlers can document their voyage and get some sweet selfies. This isn't my particular cup of tea but I always appreciate the little things.
The D-rings seem solid and the overall aesthetic is really nice. Let's see how she handles.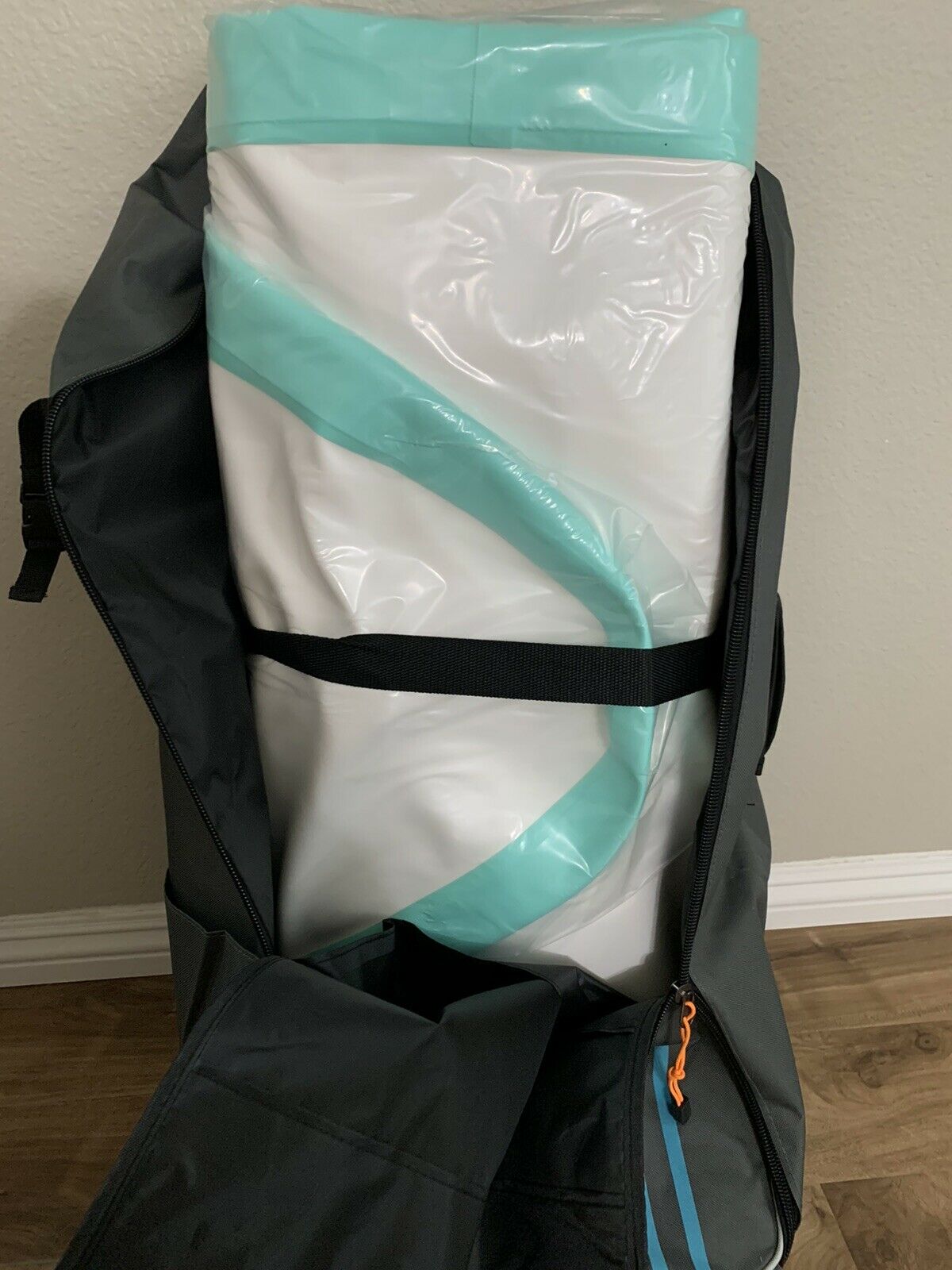 Performance
I'm pleased to admit that this board was
easier to inflate
than many other of its direct competitors. It only took about 7 minutes and my arms weren't jelly afterward. I hope this isn't due to lesser grade materials. We shall see.
So it got pretty windy on test day for Mr. DAMA. Despite the high chop, I was pleasantly surprised by how well it handled. It wasn't at the same caliber as the Isle iSUP board, but it's also half the price. In comparison to SereneLife, MaxKare, and the like, the DAMA Nature gets top marks.
Thanks to the waves I was able to attest (not on purpose) that the paddle
does
indeed float. I had a real 'uh-oh' moment as I bailed off the board and was hoping I wouldn't have to hand-paddle back to shore. Whew! And on that note, the paddle performed quite nicely for a low-cost iSUP add-in. I could grip it well and was able to get decent momentum without a ton of notable shaft flex during my stroke.
In general, the Nature maneuvers well for what it is. I tried to use the windy waves to my advantage and try a little bit of lake surfing and, while my success was spotty at best, the footbed provided adequate traction and the board was pretty lively to play around on.
On the downside, I could see capacity becoming a problem for this board pretty quickly. If you're even pushing the low-200lbs, this board might begin so suffer. Its lightweight construction is likely a big part of this. There simply isn't a ton of material to support heavier riders, even when inflated to 15 PSI.
We did find a handful of user reviews stating that the area around the air valve leaked or burst, thus ruining the board. We didn't see any evidence of that happening in our particular test but its worth noting. Quality control can sometimes be a gamble when dealing with low-cost paddle boards...even sometimes with the best paddle boards.
Conclusion
In our opinion, this board stands out both for aesthetics and general performance among its low-cost peers. It maneuvers reasonably well, offers jaw-dropping design, and includes better-than-average accessories. We think this adds up to a marginally better iSUP experience for a low-cost inflatable SUP board. For less than a Costco paddle board, you definitely get your money's worth.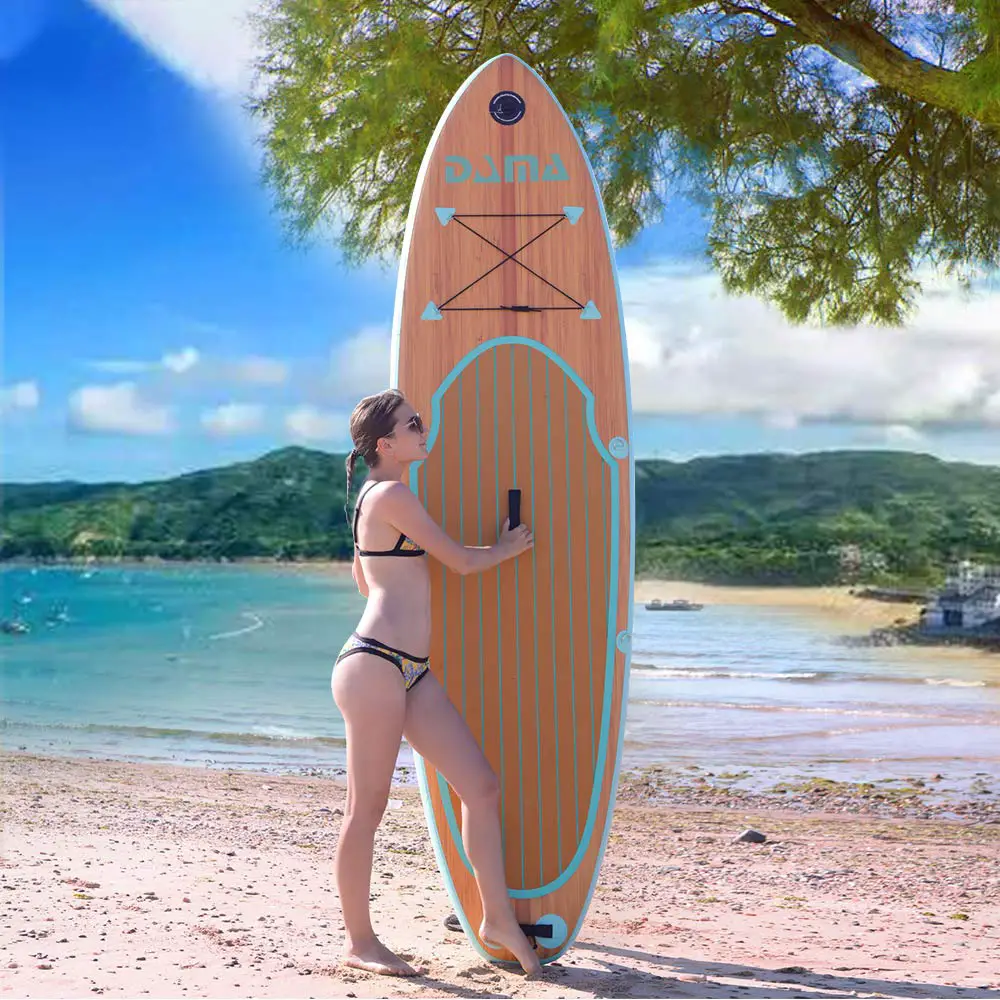 Subscribe to our Newsletter