Best Weed Killers Reviewed & Rated for Quality
In a Hurry? Editors choice: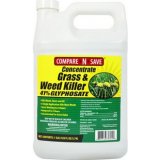 Test Winner: Compare-N-Save Concentrate

Weeds can cause a massive amount of frustration in your life. They will invade your
garden
and smother the
flowers
and vegetables that you worked so hard to grow. Just when you think you have the best looking
lawn
on the block, you walk out the back door, only to see a number of dandelions have sprouted up. Weeds are also notorious for popping up in the cracks of your sidewalk or
patio
walkway, which can definitely be an eyesore. The answer, of course, is a good weed killer but which one should you buy. Well, we've done some shopping for you and made our list of the best on the market. We're sure you'll find what you're looking for here.
Standout Picks
Criteria Used for Evaluation
Features
As times have changed, so have the chemicals you will find in the weed killers. So if you're looking for the weed killer your father used for years to make his lawn beautiful, chances are it is no longer the same. Companies that produce the weed killers are constantly researching to stay in the now, as far as the types of chemicals to use for their product.
Often times eliminating a formula that was previously used for an improved version. In other cases, it has been found during research, that some of the chemicals previously used were not that great for our health. Understanding the chemicals used may lead to you choosing a product that suits your situation a little better.
Broad-leaf weed killer This type of weed killer will contain a mix of chemicals, that will cover killing several different types of weeds. These are normally safe to use on your lawn, but it is best to double check the label to be sure. A great example when thinking about a broad-leaf weed is the dandelion.
Grassy-type weeds A weed killer that targets grassy types of weed will most definitely kill your lawn. I mean think about it, this type of weed is just like the grass in your yard. A grassy weed located in your lawn will need to be treated with a preventative weed killer in the spring. If you missed the time span for this you will need to get down and dirty. Pulling these weeds by hand from your lawn.
Weed killer intended to target grassy weeds are fine to use in your walkway cracks. Also when removing the weeds from the cracks of your sidewalk out front. Some gardeners have been known to use this type of weed killer in their flower beds as well.
Non-selective weed killers This is the type of weed killer known for killing what it touches. Using this in your lawn will be detrimental to the health of your lawn. Non-selective weed killers are best used on walkways or paths, but not in your flower or vegetable gardens either. A prime example of a good time to use this weed killer, when you're starting a new lawn. You can mix this into the soil, following the directions, of course, to start your lawn without the growth of bothersome weeds.  Use this product to eradicate a lawn that is taken over by weeds, you will need to reseed the area later. As the grass will most likely be killed off during the treatment.
Bottom Line
Weed killer needs time to work, therefore when the results aren't fast enough for you, spraying in a heavier concentrate won't work either. In this case slow and steady will win the race, fast acting weed killers will only buy you time. They are not intended for completely removing the weeds. The most effective weed killer will be in the form of a liquid, the ones that come in granules aren't as great as they are made out to be. You can find the liquid weed killers as a concentrate or ready mixed for you. Keep in mind, when you choose to use the readily mixed version, you will pay a higher cost for the convenience.
Water Resistance
Check the weather forecast for your area a few days in advance. Doing this will improve the results of your success. You want to target your treatment for a period of time that there will be no rain for at least one full day. This will give the weed killer the time it needs to sit on the weed to better aid in killing them off.
Safety Hazards
Be sure that the weed killer you have selected to use is safe for the grass you have. Some types of grass are more sensitive than others, which makes it vulnerable to the weed killer. Always read through the directions listed on the weed killer thoroughly, cutting corners is never a good idea. Read the label carefully, this will tell you if it is safe to be on the lawn after using the weed killer. As some will require you to stay off the treated lawn for a day or so after treatment.
Effectiveness
You can treat your lawn in the spring when you know that there are areas in your lawn that weeds grow each year. This will prevent them from coming up, allowing you to get ahead of the game. These are a relatively mild form of weed killer as not to kill off the lawn you are trying to protect. To eliminate weeds, choose a spray that will travel through the weed, right down to the roots. This will eradicate the weeds you are treating. Most of the time this weed killer would be considered as a "non-selective"  type of product.
Let me break that down for you.  You can pretty much bet that when sprayed, you're killing off any plant life this product lands on. Which is why you should use this in areas like patios or walking paths, where you can control the plants this spray will touch. You should never use this type of weed killer in your lawn or garden unless you are looking to kill off either of these areas. Now should you be looking to treat your lawn, there are weed killers with a mix of chemicals that are safe to use on your lawn.
The most important aspect of choosing such a weed killer is to be sure it is safe for the type of lawn you have. Typically a weed killer for treating weeds in your lawn that are already growing will contain three things. A chemical that will act as a pre-treating agent, so you can kill off the seeds of the weed before they have a chance to sprout. Next, you may find a form of fertilizer mixed into the weed killer, this will promote growth in your lawn after treatment. The last chemical you will find thrown into the mix will be one that when sprayed will kill the targeted weed.
Best Weed Killers
1

. Compare-N-Save Concentrate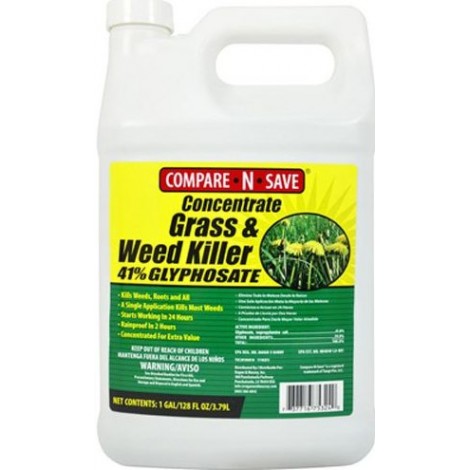 First on our list of types of weed killer is one that falls into the non-selective category. Known for enough potency to kill all the plant life it comes into contact with.
Non-Selective
A non-selective weed killer is designed to kill off the plant life that it comes into contact with. Which means that spraying your lawn with this might not be your best idea ever. You can, however, use a non-selective weed killer to prep the soil in your garden, just be sure to follow the directions down to the last letter.
Concentrate
Weed killer that is sold as a concentrate will need to be mixed according to the directions before you use it. Purchasing weed killer in concentrate form can save you a few dollars over time. You can buy this in bulk, so one container will sometimes last for quite some time.
Cost and Value
Depending on the actual size of the job you have, you can order this weed killer in bulk form. When persisting weeds have become an overwhelming issue, this weed killer can be used to kill off all life in your yard. allowing you to start over fresh from the beginning.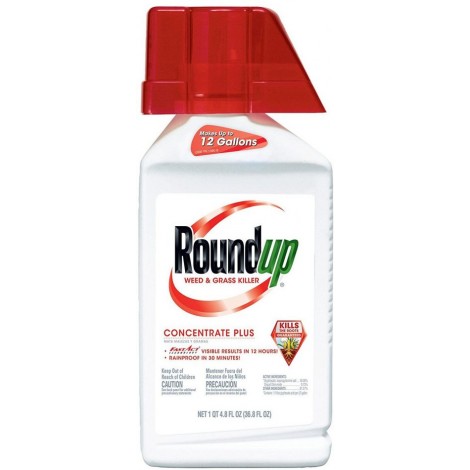 Next up on the list whose brand has made their way to the top of the list for lawn care needs. This is another great non-selective type of weed killer, perfect for those who put their trust into recognized names.
Systemic
A weed killer formulated such as this one will destroy the weeds it comes into contact with. Once it is soaked into the leaves, it will travel through the weed, killing the entire thing. Systemic weed killers were designed to get to the root of the problem.
Using Caution
We have already been over the fact that this weed killer has the capabilities to rid your yard of those pesky weeds. Keeping that in mind, be sure to use caution when spraying the weed killer. It has also been known to kill off your prized flowers when sprayed too closely.
Cost and Value
For those that would rather spend the extra to get a trusted brand, this weed killer is for you. Offered from a company that has been in this business for years, you can set your mind at ease that you have gotten your money worth.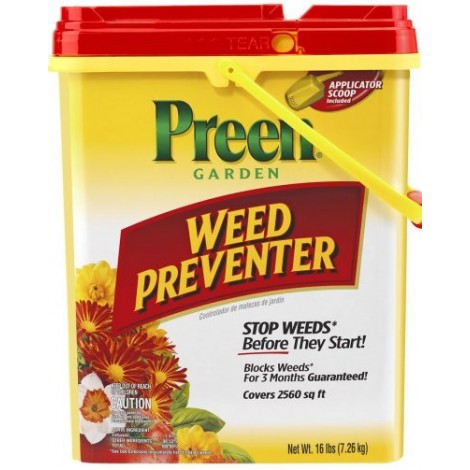 The next weed killer on the list is offered to you in a totally different form. Great for preparing your yard for those upcoming summer parties. This will keep your lawn looking pristine all summer long.
Pre-Emergent
The term pre-emergent basically means that this weed killer will stop those weeds even before they get started. Use this every year in the early portion of the spring to give your yard a jump start for the grilling season.
Granules
Using your weed killer is granule form limits the possibility of overspray, which is good for the greenery you're not looking to eliminate. No hassle of mixing the granules before applying, as all you have to do is shake to distribute them.
Cost and Value
A weed killer that is offered in granule form, can save you're surrounding plants from accidental exposure. You can buy a small container or choose a larger size for those jobs that will require more. Adding this weed killer to your routine garden care can make your garden more valuable.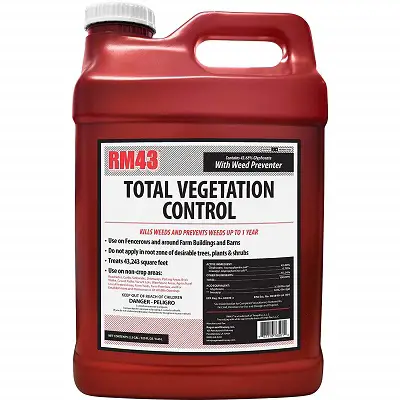 This type of weed preventer is a good choice if you want to get rid of all the vegetation around a certain area by your house. Maybe you have huge green areas or you just want to change the aspect of your backyard for a longer period of time. RM43 can prevent weeds from growing for up to 1 year without the necessity to repeat the process. So, if you have a vacation home but you hardly get there, you can avoid undesired plants by using this weed preventer.
Long Term Protection
Unlike other weed killers, this one is also a good preventer. Not only does it kill the weeds, but it also stops them from growing again. Its effects are visible for up to 12 months, so you don't have to use it over and over again.
Vegetation Control
A big plus for buying this product is vegetation control. This means that you can kill all the vegetation and leave the ground bare if you want to. If you're a farmer and want to kill the weeds without destroying your plants, you can apply this solution in a smaller area.
Cost and Value
This product is worth investing in, especially if you live in the countryside or in a house. If you use RM43 Weed Preventer, you won't have to spend money on buying another one for a while. You won't see any weed on the treated area for a long time!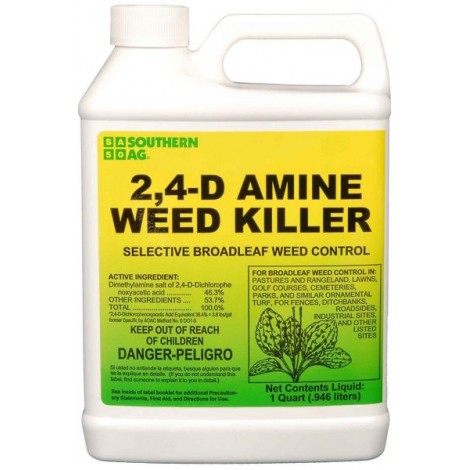 This weed killer is the first one we have come to that focuses solely on the weeds at hand. Even the toughest weeds will have a hard time surviving a weed killer like this one.
Broadleaf Weed Killer
This weed killer is known as a selective type of weed killer, focusing on the Broadleaf weeds. A good example of that would be the dandelion, you can feel free to mix a batch up to spray around the yard. This weed killer will attack the weeds while leaving your lawn to flourish.
Mixing
In this situation the expression, "A little bit goes a long way" comes to mind. The formula for mixing the concentrate is 2-3 tablespoons of concentrate mixed with 3-5 gallons of water. That is a whole lot of strength in a small package.
Cost and Value
With the mixing ratio not requiring much of the concentrate, you can be sure that the money spent on this will go a long way. As for the value, with a weed killer this potent it will speak for itself.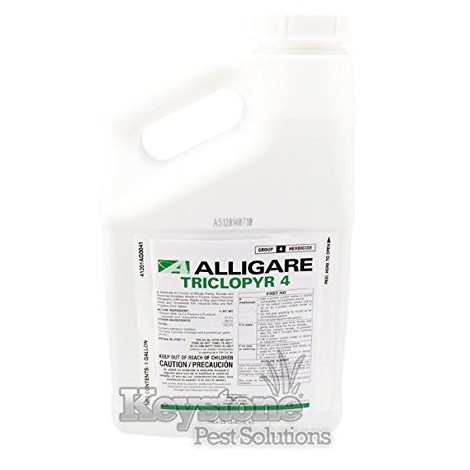 This is the stuff you would call in when you have a big job to do. Known for taking down some of the toughest weeds, this weed killer will also be gentle on your lawn.
The Big Guns
A tough weed killer can accomplish the killing of some of the most stubborn types of weeds or various plant life. It has been recorded that this type of weed killer can take down the heavy brush, sometimes being used to aid in finishing off weak trees.
Easy on the Lawn
One would think with the amount of potential killing strength this weed killer has, that it would ruin your lawn as well. That is not the case with this stuff. Feel free to use it on those stubborn dandelions, as it will not affect your lawn.
Cost and Value
A weed killer with this much strength, you know it will cost you a great deal more than some of the others. Save this type of weed killer for those times when you need to take out thick bush patches. In the event it lands on your lawn, there is no need to worry as it won't harm your lawn.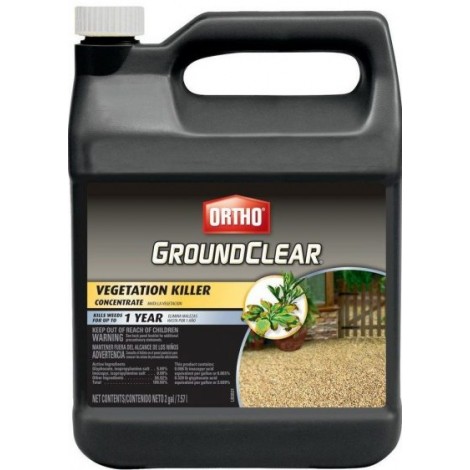 This is an option for use on your sidewalks or patios that need some weeds removed. You can use thus weed killer to prevent or rid your path of the weeds. This weed killer will knock down whatever stands in the way.
Before and After
You can use this weed killer in the spring to get ahead of the game, stopping weeds dead in their tracks. When you find your self slightly behind the eight ball when caring for your yard. You can use thus weed killer after the weeds have grown.
Lengthy Results
Here is a weed killer that has stated that you will see no signs of treated weeds until the following year. That is a long lasting solution to an age-old problem. As most weed killers will need to be reapplied at least every few months.
Cost and Value
For a fast-acting, powerful weed killer you should expect the cost to be slightly higher than some of the others. One valuable asset this weed killer has is the length of time between the treatments.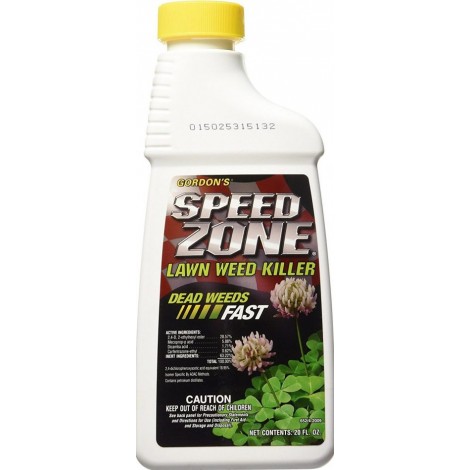 Now we come to an option on the list that is known for attacking a plethora of Broadleaf weeds. Killing then on contact in a rather quick time frame. This bottle may seem small, but the contents inside can go a long way.
Active Ingredients
This formula will offer the user four ingredients that exist to do all the work. Killing up to one hundred different types of Broadleaf weeds, now that is a lot of weeds to cover.
Quick to Kill
You know you have made the right product choice when you can see the difference in a short amount of time. After application, you will start to see results in an hour, treated weeds will disappear in as little as a week.
Cost and Value
This small bottle comes with a higher price tag, but don't let that fool you. The contents of this bottle will last for long periods of time when following the ratio for mixing properly. This weed killer delivers a punch to the weeds that can't be replaced.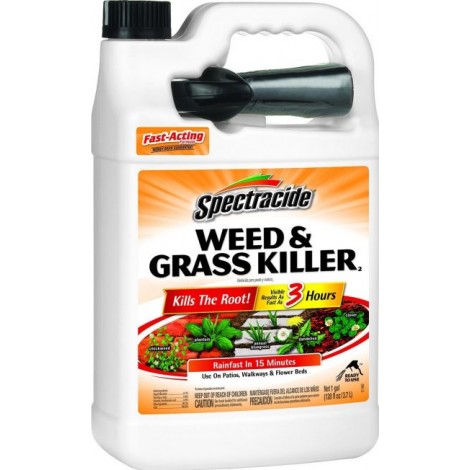 Here we come to another great product that will kill off the vegetation it comes into contact with. This weed killer is also known for the speed in which it reacts once it is placed where you need it.
No Soil Activity
You can treat your garden ahead of the planting season with this weed killer, as it will leave no residual effects in the soil. Perfect for those who are always running short on time for weeding their garden.
Speed
This weed killer hits the top of the charts in for the sped category. Showing you visual results in as little as three hours. It also covers the fast category for becoming rain resistant in as little as fifteen minutes.
Cost and Value
A weed killer that is known for its fast-acting potential, can save you both time and money. Since this weed killer can resist the rain in a short amount of time, you won't have to spend days tracking the weather.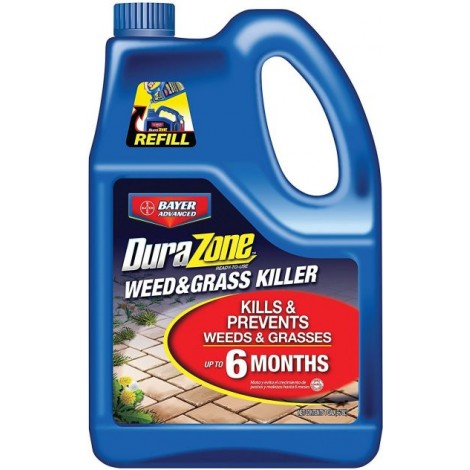 The last option on our list was intended to please those with daily struggles with a specific type of weed. You can be sure that the mix in this formula will get right down to the business end of the weeds.
Crabgrass
A weed that had plagued many yards, becoming a bothersome thorn in many peoples side. For ridding your lawn of this horrible problem, look no further, this weed killer is formulated to finally rid your yard of the dreaded crabgrass.
Roots
As we are all aware, in many cases the only way to truly kill a weed is to get the entire plant. Some weed killers would like you to believe that they do this, but in reality, many of the weed killers will only attack what you can see. Not this one, you can be sure that this one is attacking the roots as well.
Cost and Value
A weed killer that can rid you of even the most bothersome weeds, while attacking what grows under the ground is a valuable part of your lawn care arsenal.

Subscribe to our Newsletter