Best VR Glasses Reviewed & Rated for Quality
In a Hurry? Editors choice: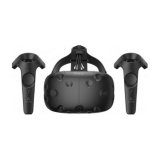 Test Winner: HTC VIVE

In the beginning phases, virtual reality technology was booming in the field of gaming, as it still is today. Now with times changing, this technology is more readily available to users at home. To help you out in that department we have included the information we used to develop our list. Not only will you be able to browse this information at your leisure, but you will be arming yourself with knowledge as well. Immediately following you will come to a section reserved for frequently asked questions. We have provided these in an attempt to clear the air before making your selection.
Standout Picks
Criteria Used for Evaluation
Use
One thing that all the different equipment selections have in common is the fact that they will need a platform to run off of. What that means is they need a base of operations so to speak. When looking for a selection that will fit your needs you will also need to consider whether you have this platform already. If in fact, you don't, this will be an added expense for you to consider. Below you will find the options for which you can choose from.
Mobile Device: These are often chosen by those looking to start their experiences in the virtual world. Due to the fact that some versions are compatible with a large list of smartphones, there are plenty for you to pick from. Most will offer sufficient experience in the virtual department. Although for the more serious gamer, the mobile selection may not be the way to go. They are more limited by the apps on the phone. Most of these can only run as fast as your phone can process the information and some are found to be brand specific.
Gaming Console: Powered by a gaming console, thus far there is only one manufacturer that has gone in this direction. For this option, you will need to purchase or already own their gaming console. It is said that this one holds one of the largest gaming libraries to date.
Computer: This quite possibly is the more expensive route to go, as you will need an operating system that has peak performance. Many who enjoy online gaming will already have one of these but for those who do not, be prepared to fork out some cash. Keep in mind that the accessories, like the headset, will also come at a higher cost as well. This option will provide you with top-notch virtual experience.
Support
Those of you who have previous experience with this kind of technology will know what we mean by immersion. For those who are new, the term immersion will refer to how well your brain can be tricked. This level of trickery is what makes you feel as though you are part of the virtual world you are looking at. Many have stated that the more immersed you can become, the better the experience you will have. There are elements to the equipment that can influence your immersion quality.
*Tracking: This refers to the system's ability to know the position of the headset at all times. It is said that the batter the system can track the more immersed you will feel. There are many ways that manufacturers will choose to track their equipment. Some will use outside tracking where you set up a boundary so to speak. This boundary is set by either sensors or cameras that will keep track of where you are. Others will use cameras on the front of the headset to know where the headset is at all times. One final way in which to track is by the user's hands. This is done with controllers or special sensors. Often found in the more high-end models due to the added expense of the sensors.
*Freedom to Move: Look for the number of movements that you can make with the equipment of your choice. there are some that will only account for the movements of your head. While others will account for the movements that your body will make as well. The higher the freedom to move the better the experience is said to be.
*The View: This refers to the degrees for which you can see. The typical field of view range for a person is 220 degrees. Look for a headset that will provide a larger scale range of view. One with a narrow range is said to inhibit the immersion experience.
*Controllers and Sound: The more tracking that is done with the controllers the more you will feel like you are inside of the game. Better tracked controllers can make you feel as though your entire body is in the virtual world right with you. As far as sound goes the more quality it has the better it can drown out the outside noise. This will limit the number of distractions you will have while using the equipment.
10 Best VR Glasses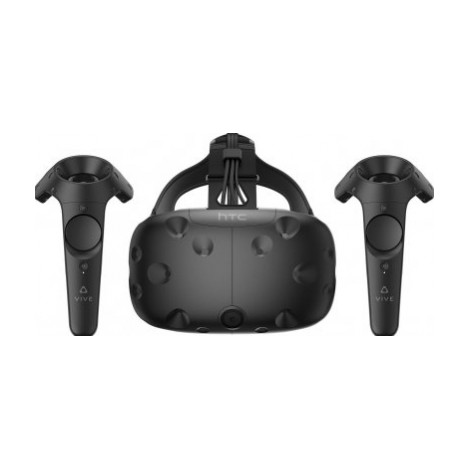 First up on the list is one known for packing a punch in the world of reality. Offering the user great graphics and controller that will resemble the use of their hands while in the game. This one can detect even the slightest movements to transfer them to the game.
Here is a technological giant that has the ability to transfer even the slightest movements into your game. This is due to the number of sensors that are placed on the headset. Opting to use more sensors to provide you with a better experience.
Paired with this device is a set of controllers that can mimic the use of your hands while in the game. The sensors and tracking used with these controllers add to the reality of the gaming system.
This is one of the more expensive options on the list. As a beginner, a product like this might be a little too much. For those with more experience, this is what you are looking for. A system that can provide you with great graphics allowing you to feel like you are a part of the game.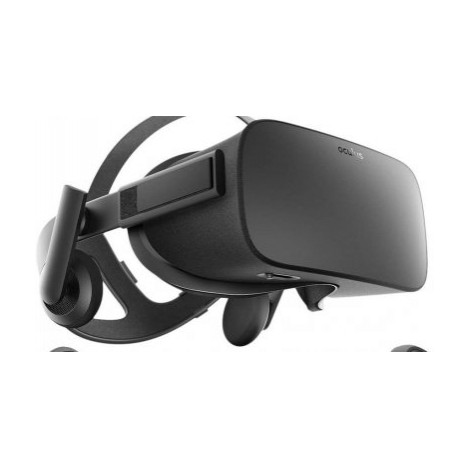 Next on the list is one that is said to have you fully immersed in the virtual world around you. Offering the user a more up close and personal experience with the gaming world.
One of the many beneficial qualities that this system has is the ability to produce crystal clear sound. Having speakers of great quality will keep you feeling as though you are apart of the virtual world you have entered.
Labeled as having the best resolution, by other users, this one has some potential. Having a high-resolution rate is important to the quality of the graphics you will see when wearing these. Many have stated that they feel as though they have stepped into an entirely different world.
As with any technological purchase, there will come a cost. You have to decide the quality you are looking for. For those who truly love their gaming experiences, this set has just what you are after.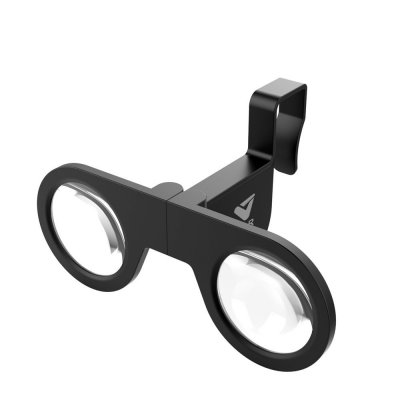 Not much to these but they get the job done. They easily make our best value slot but keep in mind this is bare bones VR that attaches and is compatible with Apple and Android phones. There aren't headphones and this isn't a truly immersive experience but in a pinch, it'll do.
This is a nice feature because you can just fold these up and put them in your pocket and carry them with you wherever you go. It keeps them from breaking and makes them handy as you don't have anything to lug around. They just fit into a pocket.
A nice easy to use 32 mm custom lens that lets you see exactly what you're looking at when you slip these on.
Goes without saying that these don't cost you much more than a soda at the story. They are meant to be disposable like your reading glasses (if you have reading glasses, we hope you don't have reading glasses).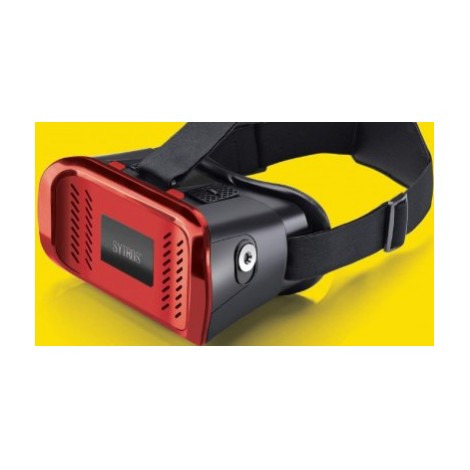 The next set is the first that we have come to that requires a totally different type of connection. Using lenses that offer great quality when it comes to the picture. You can adjust the headset to improve both the fit and the experience.
This is the first version we have taken a look at that uses your smartphone to operate. You can use this with your Android or iPhone as it is compatible with all types of phones. This means you won't have to change phones to match the glasses.
Using high-quality lenses to give you the best looking picture available for use with your phone. You can make some slight alignment adjustments to improve your immersion experience.
Here is a selection that will pair with any phone to achieve reaching the virtual world. It comes in as a lower priced option for those who need something a little more affordable. Overall this product offers you a quality virtual gaming experience.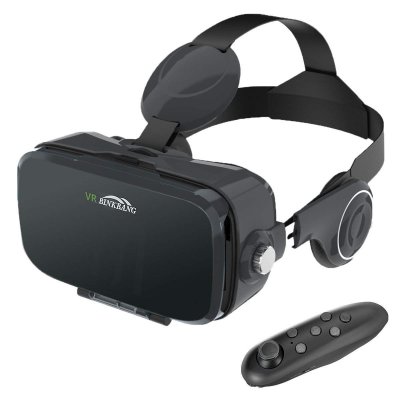 We like the look and feel of these goggles. They have a simple T design that makes them comfortable and a nice interface that just lets you click your phone into the slot and armed with the handheld controller you're good to go.
That's where the T-strap comes in. The over the top strap does a great job of minimizing the weight on your ears and neck. A removable front cover helps get rid of the heat from your phone. The headphones are also designed for comfort with foam that covers the ears and minimizes pain.
No worries about blurry or out of focus pictures, the adjustable lenses that come with these ensure an amazing IMAX quality viewing experience.
Really quite affordable, these goggles are going to do everything that some of the higher end VR glasses do when it comes to turning your phone into a VR experience. And yes they cost more than the simple lenses that made our best value but you're getting a whole lot more for your money.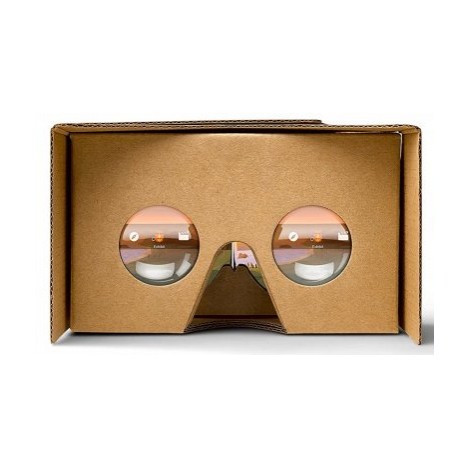 Now, this is an option that you can use to get children introduced to virtual reality. Even if you have never used this technology before this version is as simple as can be.
This is a very inexpensive version of the technology needed for the virtual experience. With the money spent, you won't mind allowing children to use them as well.
Part of the low price most likely comes from the outer material used to construct the headset. The manufacturer has really outdone itself with these. These really are made from cardboard. Perfect for sharing with children or purchasing for a larger group experience.
This one will be one of the lower priced options on the list, we will attribute that to the cardboard used to create the unique look. Pair these with your smartphone and the recommended app for plenty of gaming experiences.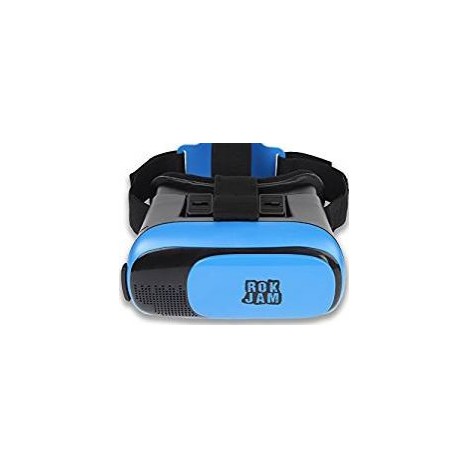 Next up is a choice that has your comfort and user level in mind. Designed to deliver the maximum level of comfort. While still being easy for users of all skill levels.
The lightweight design of the headset will reduce the stress you feel while playing. Foam inserts on the inside of the frame will offer a lasting amount of comfort. Never suffer from a sore gaming neck again with this hed set.
The design is made to lessen the amount of time you spend trying to set up the headset before playing. The lenses can be adjusted with a simple twist and can be ready for use in no time flat. There are no worries about software as this selection was made to pair with your phone.
These can become a valuable part of your virtual experience. They are an easy to use version that will require little to no setup time. So even the more novice in experience can enjoy this headset.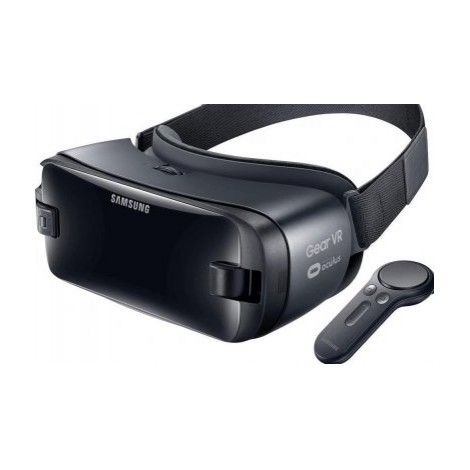 Our next selection is one that was intended to be brand specific when paired with a phone. The quality you receive with the graphics will really have you buried in the game.
The manufacturer did this on purpose to give you a better quality product. Rather than trying to adjust every detail to try and match different phone types. They have chosen to focus on building a product that works solely around their phone line.
Here is a headset that can make you feel like you are apart of the game. This is true to what the virtual experience is all about. People will use this as a means of escape from the real world. What good would it be if you didn't get a clear picture?
Here is an option that will fall in the middle for a price range. With plenty of gaming potential to offer those who choose to use it. Making it pairable with only their brand this manufacturer has been able to focus on giving you a quality experience.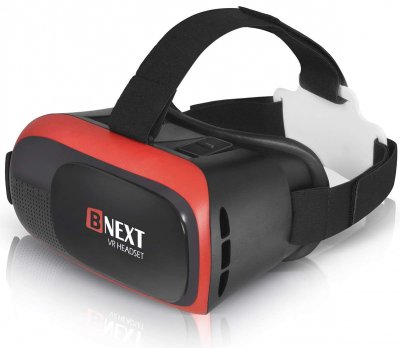 When it comes to phone VR these are a great way to get your feet wet. They're not too expensive and they're fully compatible with just about any phone you can imagine but they offer a great way to view all the new VR content that is coming down the line every day.
This headset comes with all kinds of unique compatibility with nearly every phone you can imagine from Samsung to Apple to Huewai and Motorola, and that's not an easy thing to do.
This has a fully extendable headset to accommodate nearly every heady type as well as eye protectors and a nose protection bridge that will allow you to wear these for a long time.
On the low end when it comes to cost these cheap phone VR goggles are exactly what you need if you're giving phone VR a try as the system won't put you out too much when it comes to your wallet.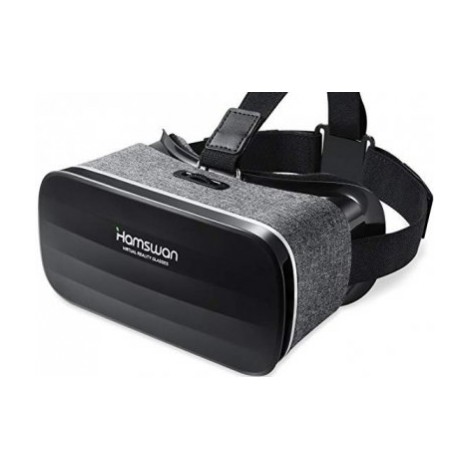 The last product on the list is one that has plenty of potential qualities to offer. Comfort for those who choose to use this one. Crystal clear viewing pleasure will have you feeling like you are right there in the game.
The material combinations behind making these is where the comfort truly comes from. Made to be a lightweight option, you can reduce the stress to your neck while using these. Adjust the lenses for the comfort of your eyes as well. This will reduce the amount of straining your eyes will do to see.
Along with adjusting the position of the lenses come the viewing potential. With high-quality resolution capabilities, you get a very clear picture of what you are experiencing. With such a clear view, you can totally immerse yourself in the game you are playing.
These are not an expensive option whatsoever to start your tour of the virtual world. One of the more comfortable options on the market with the best visibility possible. Making your gaming experience that much more enjoyable.

Subscribe to our Newsletter