Best Tools for Arch Support Reviewed & Rated for Quality
In a Hurry? Editors choice: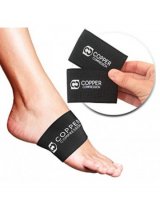 Test Winner: Copper Compression

Did you know that our arches absorb anywhere from 200,000 to 300,000 pounds of stress just from walking one mile alone? That's not even to mention the heavier impact we have when running--especially at longer distances.
So with this kind of daily assailing on our arches, it's clear that they need some TLC, but many don't know how to go about providing that for arguably the most important single structure in our tootsies.
Lucky for you, you've come to us. We've created this Ten Best List chock full of all of the necessary tools for arch support that you need to make sure your arches (and your feet at large) get the care they require.
From shoe inserts to arch support insoles like Dr. Scholl's arch support and even arch support for
flat feet
, we've got you covered (and cushioned) and then some.
Standout Picks
Criteria Used for Evaluation
Support
When selecting the products for this Ten Best List, support was obviously our main consideration. We want to ensure that we are bringing you choices that properly and effectively support your arches so that you can get the kind of pain relief you are after.
Since we feature a variety of products, the means by which each provides support vary. While we look for those products that provide pointed support to the arches, we also value ones that support the rest of the foot as well so that your entire foot is encased in comfort.
Comfort
Which brings us to comfort. A popular theme among products that offer arch support is that they aren't that comfortable. While they work to alleviate pain in the arch of the foot, many actually end up creating pain in other areas.
That's why we try to feature options that are comfortable for extended wear on all areas of the foot.
Materials
Because you are wearing these directly against your skin, we want to make sure that we are bringing you options that are comfortable and soft to the touch.
We also want to ensure that your arch supports won't end up stinking to high heaven. So we value products that take this potential issue into account as well and incorporate moisture wicking fibers or odor fighters.
Durability
And because you may literally be standing on these all day, we want to make sure that you get something that can stand up to daily wear and tear. While a few of our budget choices may have a shorter lifetime, we find that you will get your money's worth (even if you have to replace them more frequently).
Value
As for value, we find that the sweet money spot for spending is around $15-$20. This weeds out the really inexpensive items that don't hold up as well and the super-premium items that don't outperform the midrange products.
10 Best Tools for Arch Support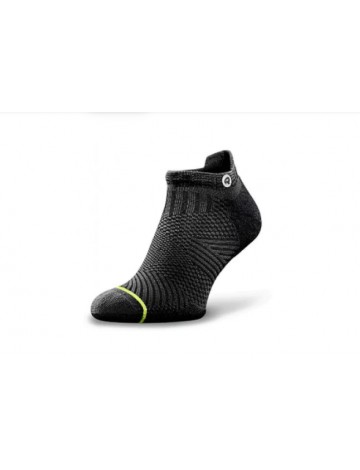 There's no better way to start our list than with Rockay's incredibly supportive Accelerate socks created for men and women. This product is a must buy running sock no matter the distance as it offers up tons of structure that gives those arches the specialized support they need. In fact, human anatomy was the inspiration for this pair.
Specialized Arch Support
You came to this list for arch support and these socks deliver. The Rockay Accelerates were modeled after the shape and anatomy of the human foot. With designed curves and hugging, these babies provide tons of structured support just where your feet need it the most.
With this compression technology infused into the product, these are designed to fit super snugly, fully wrapping and embracing your foot in order to help distribute shock and energy evenly. And all of this without too much stiff structure that would make them uncomfortable, so we award major points for Support here.
Anti-Blister Tech
As we mentioned before, these socks are not only supportive, but they are comfortable as well. Made from genuine Merino wool from South America (organic too, by the way), these are super soft to the touch and come in a single seamless package which means no pesky toe seam that is notorious for causing blisters.
In fact, the Accelerates are loaded with a whole bunch of comfort features that make them especially adept at fighting foot blisters.
With added padding surrounding the entire heel and toes, as well as some extra cushion on the top of the foot to safeguard against rubbing lace pressure, these babies let blisters know that they're not welcome. So we award major points for Comfort and Materials here.
Cost and Value
While the Rockay Accelerates ring up with a premium price tag for socks, they are well worth the extra pennies. Not only is Merino wool super breathable and soft to the touch, but it is also insanely durable and can far outlive other socks that are notorious for falling apart in the wash.
We give all points for Durability as these are hard to top in their category. And we are also obsessed with Rockay's commitment to their products and customers. If your socks should start to show unexpected wear, Rockay will send you a replacement pair free of charge. For life.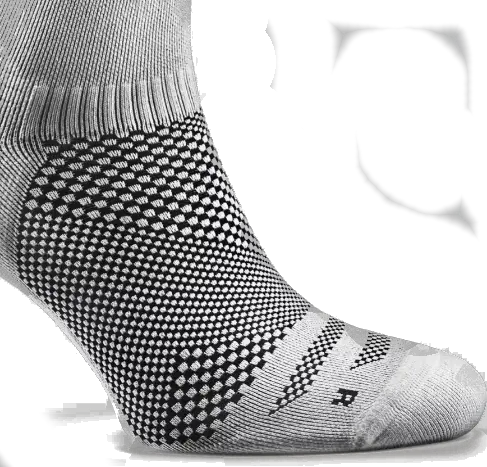 Next to make our list are the Rockay Razer Trails. These are a must have for a wide range of activities from trail running, to triathlons, to daily use. Because of their compression qualities and their incredible arch support, you'll be able to tackle any task throughout your day or during your workouts with all of the lift that you need.
Compression Arch Wrapping
The Rockay Razer Trails are stacked with features that help to provide tons of support to your arches. With specialized arch wrapping, your feet get just the right amount of support and lift that they need in order to disperse impacts and weight evenly and to keep the rest of your body aligned.
The fibers in this sock were chosen based on their impressive supporting, compressing, and elastic properties. All of these features together make for a tight snug fit around your arches that will not only deliver comfort but alleviate pain as well. For these reasons, the Razer Trails score highly in the Support and Materials categories.
All Around Comfort
The Rockay Razer Trails will not only deliver incredible support to your arches, but they will also deliver a general sense of comfort. With padding in all of the key areas and ample breathability with their mesh technology, you'll find yourself wanting to move into these bad boys.
Add to that no toe seam and you have a recipe for minimal blistering as well, no matter what activities you're engaged in. So we award major points for Comfort here.
Cost and Value
The Rockay Razer Trails ring up on the higher end of our price range but we love their value because they are chock full of features that make them superior to their competitors. Plus, they'll hold up a whole heck of a lot longer too.
These socks are durable as all get out, and because they are infused with Polygiene (a revolutionary treatment that stops the overgrowth of stinky bacteria) you won't have to wash them every single time you use them. While they won't hold off smells forever, you can hang them to dry multiple times before actually needing to throw them in the washing machine.
This helps to prolong the life of the product and also helps prolong the life of mother earth too. So we award major marks in Durability here.
But if you do start to notice a dip in compression or support, or any wear and tear really, you can let Rockay know and they will send you a new pair with no hassle. For your entire life! Try to beat that Value.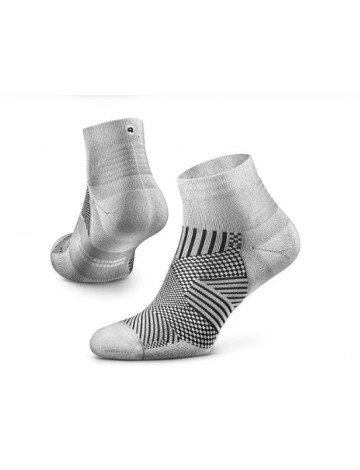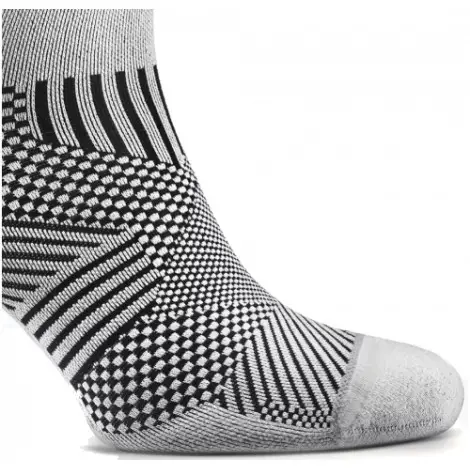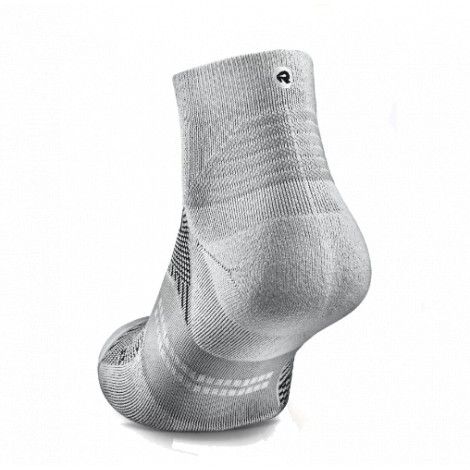 The Rockay Flare Quarter is the last of the Rockays to make our list. They occupy a profile between the first and second Rockays on our list and come in as perfect quarter socks. This is the sweet spot for support with breathability and you'll get tons of loving and hugging support around your arches to make you feel nice and lifted.
Lifts in the Arches
The Rockay Flare Quarter provides just the right amount of lift and cushioning to ensure that you get the kind of fit you need whether you are a serious runner or simply looking for support during daily wears.
With compression around the arches as well as cushioning in the base of the sock, these babies deliver comfort that will last mile after mile and all day long. So we award points for Support and Comfort here.
Balanced Coverage
We also like that the Rockay Flare Quarters provide just the right amount of coverage. While a no-show can feel too slim and a crew can feel too constricting, this quarter guy offers up the best of both worlds.
You'll get an insanely breathable sock that provides snug support around the ankle without constricting your natural range of motion or digging into your calves. And this whole effect is doubled down on because of the breathable mesh zones that are clearly visible around the sock.
We award points for Comfort here as well.
Cost and Value
As for Durability and Materials, these are a Rockay product and they are hard to beat in this category. All of the specially selected fibers in this sock are made from 100% recycled materials that have been treated with Polygiene technology so you won't have to wash them after every wear.
Plus, they are super durable and constructed to last. And even if they do start to wear out, don't forget that Rockay will send you replacement pairs for life.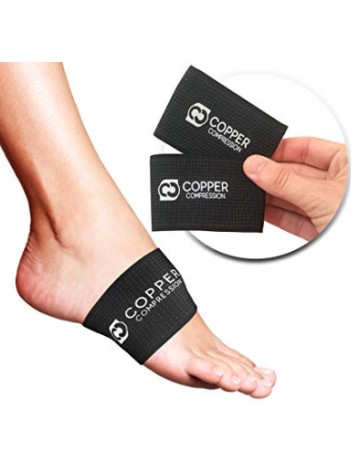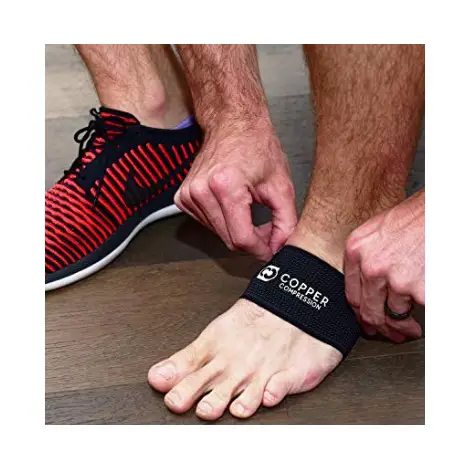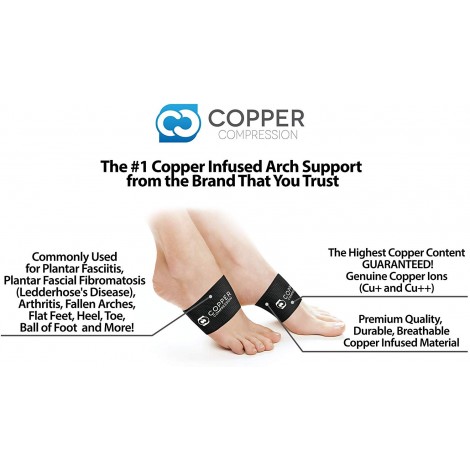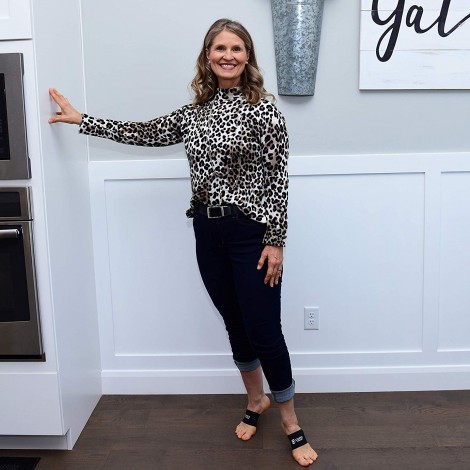 If you're looking for serious compression, but you don't want to deal with the hassle of full coverage running compression socks, then the Copper Compression bands could be just what you're looking for. Even if you're not serious about your sports, these compression bands help with those suffering from a whole host of foot related issues.
Great for Plantar Fasciitis
The Copper Compression arch support bands are an excellent option to cure what ails myriad foot-related problems. Whether you have fallen arches, heel spurs, flat feet, or Plantar Fasciitis, wearing these daily may be able to alleviate and even work to correct some of these issues. These are also notably great for women who are pregnant and carrying around a bit of extra weight.
Because the bands fit snugly around the arch, you get all of the compression support that you need in this sensitive area. This allows you to remain on your feet for longer.
And because this product is not super restrictive like other compression products on the market, you will still get to enjoy a free range of motion. This is important as it allows your muscles to continue to function typically so that they can continue to gain strength which can help to ward off additional problems in your feet.
We award points for Support and Comfort here.
Loaded with Copper
But how do the Copper Compression arch support bands do it? These babies are lined with sturdy copper to ensure that they hold your feet in a snug position that isn't achievable with elastic fabrics alone. And while there are many companies on the market that claim to have a high copper content in their products, Copper Compression works to deliver the most.
We also like that these can be machine washed and that they won't lose their supportive properties by being thrown in the wash with your other gym clothes. We award points for Materials and Durability here.
Cost and Value
The Copper Compression arch support bands ring up on the lower end of our price range and we love their value because you will receive two bands with your purchase and because these are useful for such a wide range of foot ailments that you will surely get your wear out of them.
Plus, we like that they remain compression-like for longer so that you can get good use out of them for longer as well.

5

. Dr. Scholl's ARCH Pain Relief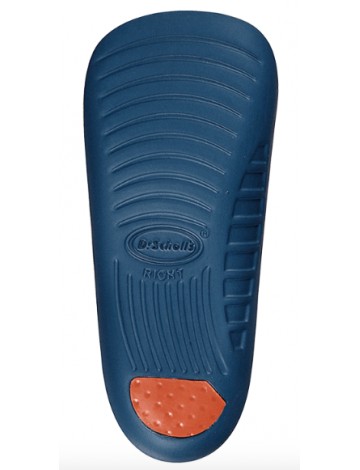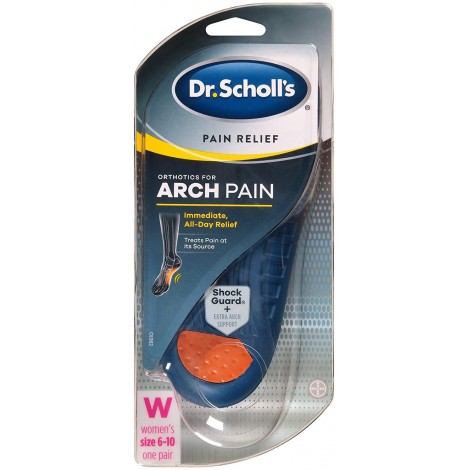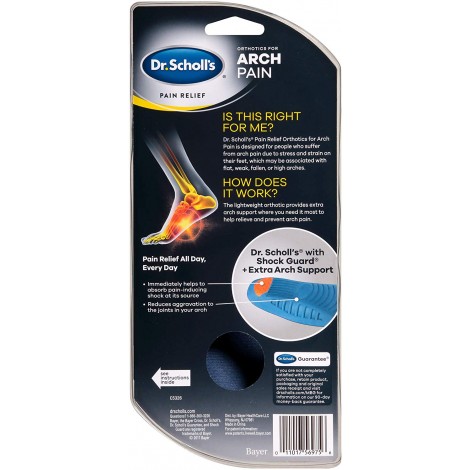 The Dr. Scholl's ARCH Pain Relief Orthotics are a tried and true go too if your arches are simply getting too much pressure day in and day out, resulting in your frequent pain. These inserts can slip right into your workboots and casual shoes, though they work best with a tennis-style shoe. Plus, they come in a variety of sizes so you don't have to cut these down to fit.
Shock Guard Tech
One of the leading causes of arch and foot pain is an arch that is supporting too much weight for its structure. This could mean you have a flat foot or fallen arch, or that the arch of your foot is too high. Either way, the structure of your foot is not designed to support the daily impacts that occur, even just from walking.
So the Dr. Scholl's ARCH Pain Relief Orthotics are here to the rescue. With a shock absorption pad in the heel of the orthotic, your entire foot will experience a lesser impact each step you take which works to combat a large source of the pain you experience. We award points for Materials and Comfort here.
Added Support through the Arch
While the Dr. Scholl's ARCH Pain Relief Orthotics work to absorb shock, they also provide ample and neede support to your arches. With specially constructed ridges and greater structure along the arch, your feet will be lifted and supported to assume a more natural shape that can more successfully support your daily activities. We award points for Support and Comfort here.
Cost and Value
And as with all Dr. Scholl's products, they guarantee your satisfaction or your money back. Because these are no stick ins, you can easily move them from one shoe to the other, and you can also get a size that works for you without having to worry about trimming them to fit.
For these reasons, we award points for Durability here.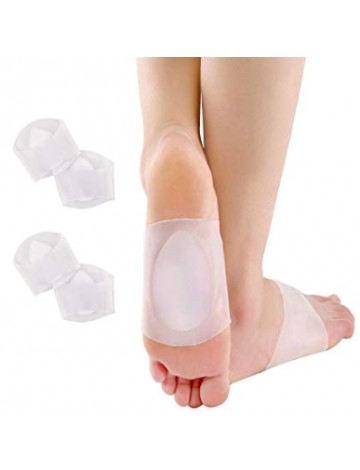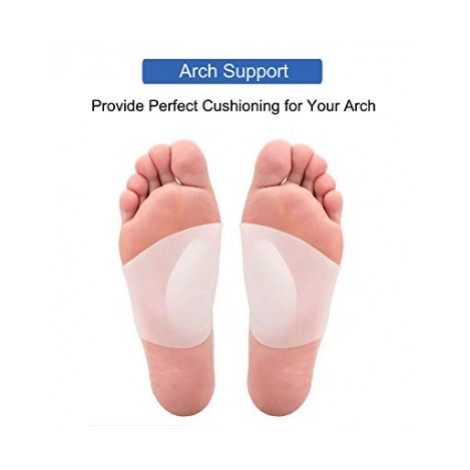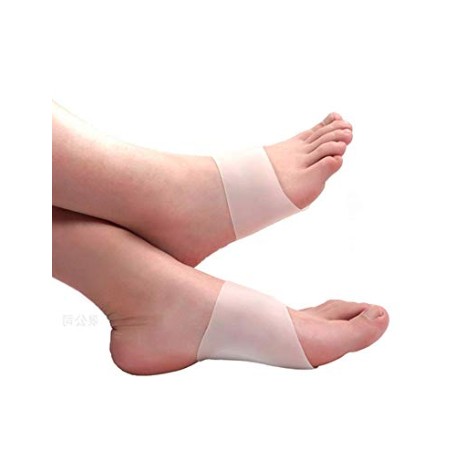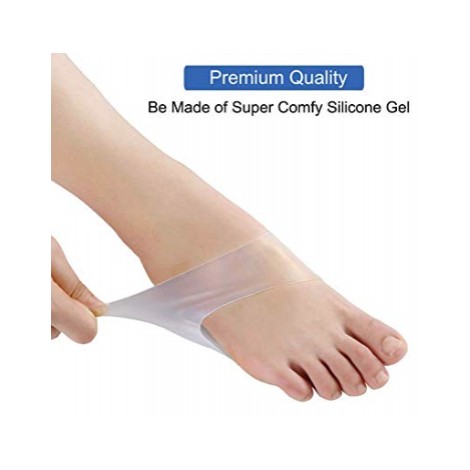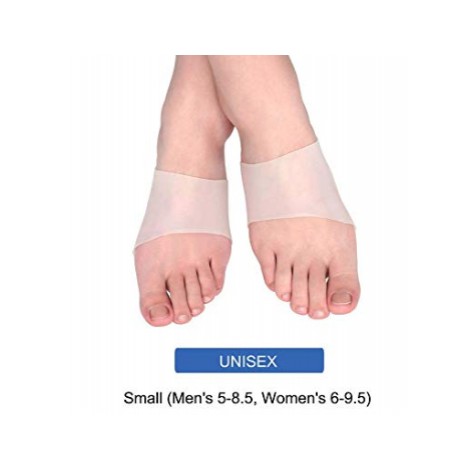 The Wonderwin Gel supports are another great option if you're looking for support with a minimal footprint (see what we did there?). These silicone wraps provide support to your delicate arches where you need it the most. And what's best is that you'll get two complete sets with this purchase.
Stretchy Soft Silicone
The Wonderwin Gel Arch Supports are made from a soft silicone wrapping that feels comfortable against the skin and results in minimal friction. The silicone gel pads also slip on easily so you won't have to struggle with pulling these on and off.
We like that these are machine washable so that you can keep them looking and smelling fresh, and we like that these come in multiple sizes so you can get a more exact fit for your foot.
We award points for Materials and Comfort here.
Gel Padding
These are not compression wraps like some others on the market. This means that they won't be squeezing your foot super tightly. This is ideal for those who are using these throughout the day as well as for those who enjoy a freer range of motion.
Rather than providing compression support, these provide a gel pad that hits your arch right where you need the most support. This creates a more ergonomic structure in the arch which allows your foot to disperse your weight more evenly. This helps to relieve pressure which, in turn, works to relieve pain.
We award points for Materials, Comfort, and Support here.
Cost and Value
These supports ring up on the low end of our price range and we like their value because they can be used by athletes and daily wearers alike. Plus, they are proven to be effective and minimizing pain for those suffering from all sorts of different foot troubles from Plantar Fasciitis to flat feet.

7

. SB SOX Compression Sleeves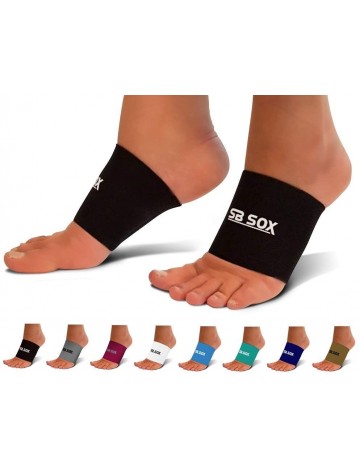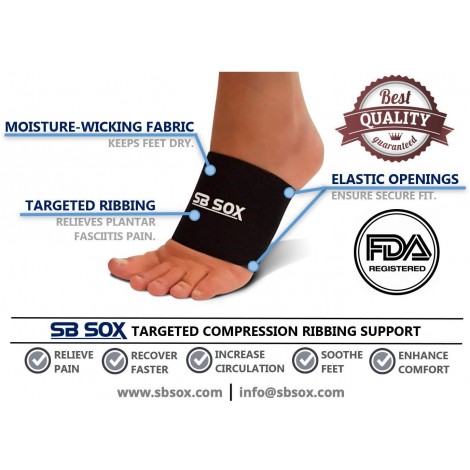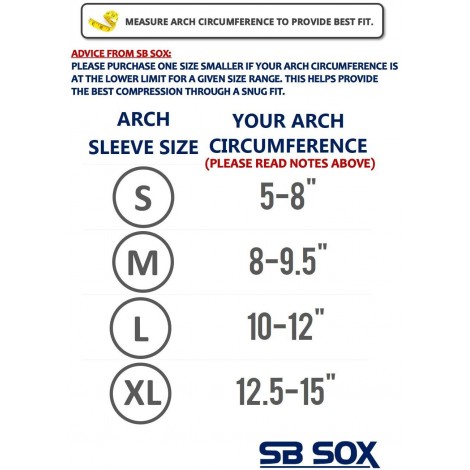 The SB SOX Compression Sleeves are another great choice if you're looking for minimal profile arch support. These fit well inside of shoes and come in four different sizes so that you can be sure you're getting the kind of tailored arch support that you need for optimal pain relief.
Ribbing for Pain Relief
The SB SOX Compression Arch Sleeves not only work to deliver tons of support to your arches, but they also work on relieving old and new pain as well.
With specialized ribbing in the compression sleeve, your arches will be encouraged to assume a more natural shape so that they can better absorb the shocks of walking around and standing on your feet all day.
This material also works to stimulate more blood flow and the flow of oxygen to your feet which helps to fight off the build-up of lactic acid--the compound that results in sore muscles. This means you will experience fewer days with sore feet, and fewer days to recover from them when they do occur.
We award points for Materials, Support, and Comfort here.
Moisture Wicking
The SB SOX Compression Sleeves deliver another great feature that makes them an ideal purchase, especially for long wears during the warmer months.
After reading hundreds of reviews, it comes to our attention that many people shy away from wearing and using arch supports because they are afraid of the potential smell. We get it! You don't want to be stinking up the office--how embarrassing!
That's why we like these so much. They actively wick moisture away from your feet which helps the sweat that occurs to evaporate more quickly. This means less stinky feet for longer. So we award points for Materials here too.
Cost and Value
The SB SOX Compression Sleeves ring up on the low end of our price range and we like their value because they come with two per purchase and because they are ideal for an array of different foot pain causing issues. However, because they are prone to stretch out a bit easily (not all, but some), we take some points for Durability here.

8

. Oboz Footwear O Fit Insole Plus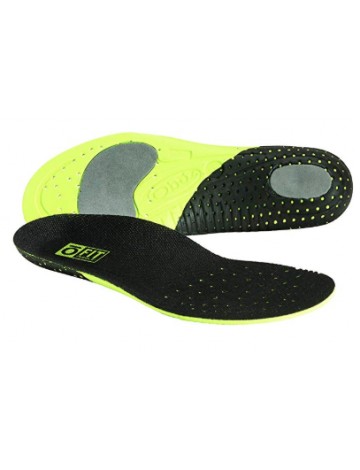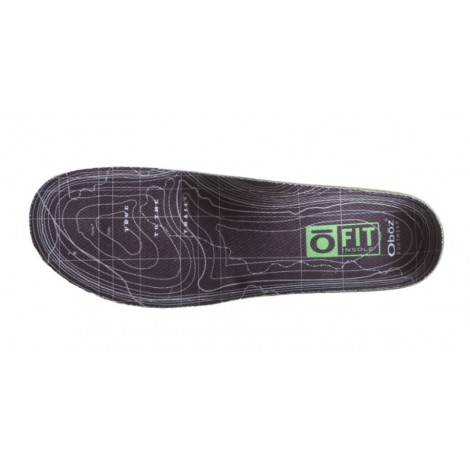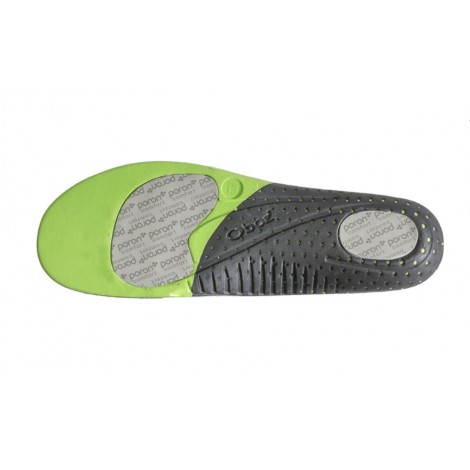 The Oboz Footwear O Fit Insole Plus is an excellent option whether you're looking for running insoles or you just want an insole for daily wear. These babies work to put your foot into a natural and neutral position so that it gets the support that it needs while still being able to move as it was intended to.
EVA Master Technology
The Oboz Footwear O Fit Insole Plus is loaded with multiple different types of EVA materials to ensure that each specific area of your foot gets the kind of support that it needs.
Let's start with the heel. You'll get a high-density EVA heel that features a deep cup so that you can enjoy more support and stability.
In the arch, you will also enjoy high-density EVA that is sculpted to construct a natural arch to support your foot.
In the underfoot, you'll get medium-density EVA to provide the perfect balance of support and cushioning.
And you'll also enjoy the benefits of having Poron Comfort Pods that work to absorb tons of shock and distribute your impacts more evenly which works to help your foot rebound and also take the majority of impact shock out of your arch.
And finally, the entire insert is lined with a top layer that is made of foam and works to wick away moisture so that these guys don't become super stinky super quickly.
We award points for Materials, Comfort, and Support here.
Trim and Fit
The Oboz Footwear O Fit Insole Plus comes in seven different sizes from 2X-Small to 2X-Large. We like this range of sizes because it means you will get more support where you need it no matter your shoe size. These are also super easy to trim to fit most any shoe and because they have a low profile, they won't push you out of your trainers either. More points for Comfort and Support here.
Cost and Value
The Oboz rings up on the higher end of our price range and we like its value because it offers up tons of technology that you won't necessarily find in more budget brands. Plus, you are more likely to get the right fit for you because you can order this product in so many different sizes.

9

. Superfeet Copper Comfort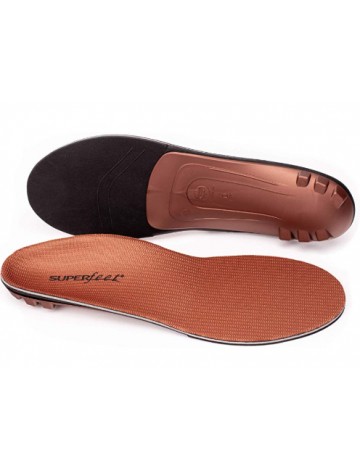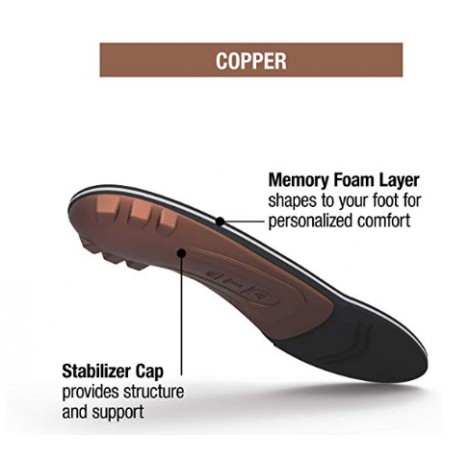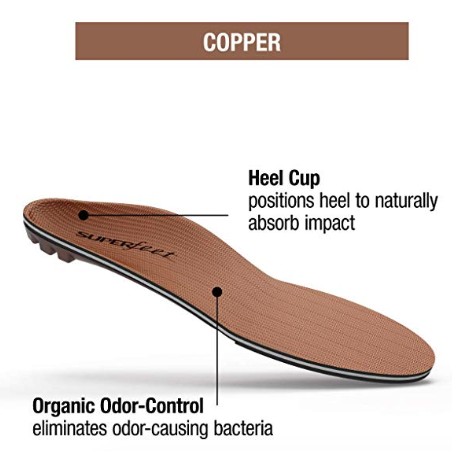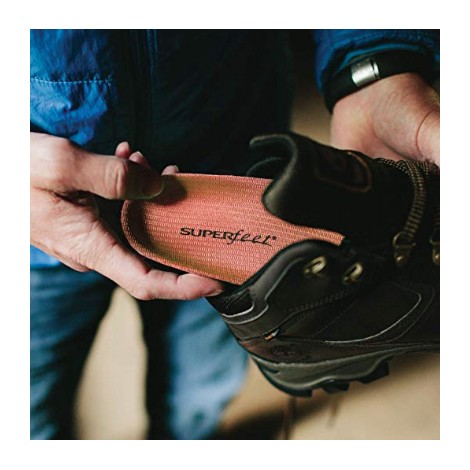 The Superfeet Copper Personalized Comfort is the most premium option on our list, but it truly will deliver. While the previous option is noted to work nearly as effectively, you may choose to go with the Superfeet is you have tried other options and they haven't worked or if you're looking for something a bit more durable.
Made from Memory Foam
The Superfeet Copper Personalized Comfort is made from 100% memory foam. Not only is this material nice and comfortable, but it also works to mold to your feet. This means that you will get a more personalized fit and more personalized support throughout your day which is a feature you won't find in many others on the market.
We award points for Support, Comfort, and Materials here.
Stabilizing and Supporting
The Superfeet Copper Personalized Comfort is designed to give you the most stability and comfort that you can get out of an insert. With tons of stabilizing support in the heel and an expertly crafted low profile shape, you will get the perfect balance of coverage and support that won't edge you out of your shoes. We award points for Materials, Comfort, and Support here too.
Cost and Value
The Superfeet Copper Personalized Comfort ring up at the very top of our price range and we like their value because they offer more specialized support that will outlast the competition.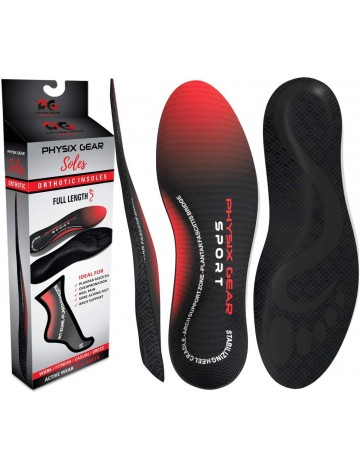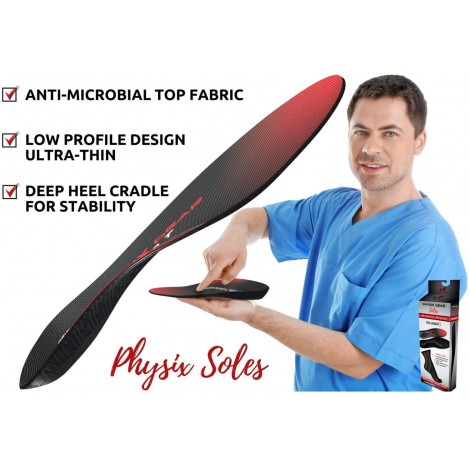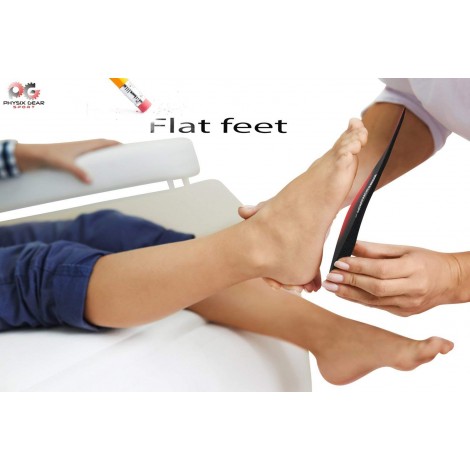 The Physix Gear Inserts are the perfect way to round out our list. They provide nice sturdy support that won't give and that is especially helpful to those with flat feet, or those experiencing pain in the feet and shins.
EVA and PU Made
These inserts are made of medical-grade PU and EVA. This layered approach works to provide support and comfort at the same time. And even though they're layered, they remain reasonably thin so that they can fit into your average shoe.
Semi-Rigid Arch Support
They offer up tons of support in the arch. In fact, the arch is semi-rigid, which means it won't give in the same way that others on the market will. This helps to deliver prolonged support and to really work on the aches and pains that build up over the day.
Cost and Value
The Physix Gear Sport Full Length Orthotic Inserts ring up on the higher end of our price range and we like their value because they offer up sturdier support than you might find in others on the market, even if that support doesn't extend to the heel.

Subscribe to our Newsletter