Best Thermal Pants Reviewed & Rated for Quality
In a Hurry? Editors choice:
Test Winner: Tesla Compression Base layer

Many people wear thermal pants to
feel warm in cold environments
. They act as a great layering piece because they hug the body nice and tight and trap in natural body heat. Many people also enjoy the moisture-wicking material that they are often made from, which
keeps you as dry as possible
. This makes these types of pants ideal for outdoor activities such as jogging,
golfing
, hunting or playing other sports. We believe in the selection we have gathered in the list below and even explained why each item was chosen. Read on for the best thermal pants on the market and why we chose them!
Standout Picks
Criteria Used for Evaluation
Effectiveness
People usually wear these pants to feel warm in cold weather, however, they are great for lounging around at home, too. Thermal underwear can take the bite out an icy blast of wind. The material also makes it easy to dress in numerous clothes underneath since these pants are tight fitting and will fit easily fit underneath a pair of regular pants. Often they rise a bit higher than the waistline, so they also help from getting exposed to the cold air which can reduce the risk of frostbite and other illness.
There are other styles of these pants and other reasons to wear them, too. For instance, compression thermal pants can boost blood circulation to your leg muscles which increases oxygen flow. More oxygen flow will lead to less lactic acid which helps prevent cramping or other potential injuries to your muscles. Compression thermal pants are perfect for outdoor athletes, such as soccer players, football players, rugby, lacrosse, track runners and more. Wicking features can help your body remove sweat faster which helps prevent skin rashes or chaffing. This also helps reduce body odor.
These are just a few reasons people turn to thermal pants. The most common application is to help you stay warm in cold weather. However, these pants are useful in the gym or on the track or field also. They can help reduce injury from fatigued muscles and from the harshness of the cold.
Fit
The way a pair of thermal pants fits serves several functions. The most important of these is heat retention. For a piece of clothing that needs to trap heat next to the skin in order to provide warmth, failure to fit snug against the body eliminates this function altogether.
Another element greatly affected by the fit is comfort. This is an obvious one, especially if you've ever worn a pair of traditional long johns. These cotton monstrosities didn't' fit in any way to speak of. They were suspended by an elastic waistband that was usually way too tight, and they just kind of hung there, being constricting more than anything else. Thankfully, artificial fabrics have gained in popularity, and these conform to your shape, giving a much more comfortable fit.
Even with the use of these wonder fabrics, the fit is still an issue. Now, these pants have to fit as accurately as possible, because spandex, polyester, and other like materials are not forgiving at all, and the wrong fit can be just as uncomfortable and cumbersome as the older style ever was.
Obviously, having a proper fit comes down to a combination of the right choice of fabric, and the manufacturer taking care to ensure their sizing fits as true as they can make it.
Style
There are two main styles when it comes to thermal pants. Either they are meant to be hidden away as a base underneath to a complete set of winter gear, or they are proudly displayed by athletes as compression wear. Whatever the function, thermal pants are meant to keep you warm no matter what.
Very popular with hunters and other outdoor enthusiasts, thermal underwear, or long johns, is the perfect starting point for any winter wardrobe. Long johns are best known for being made from cotton and having a waffle weave pattern on them. This style is also known for its high level of warmth. Unfortunately, they aren't very comfortable, as cotton doesn't have a lot of structure, so there is nothing outside if a waistband to keep them tight to the body. Another sore spot for the older style of long johns is that once they get wet, they tend to stay that way for a long time. These negative attributes made long johns more of a reluctant necessity than anything else.
For athletes, keeping warm is a bit different. Because of the requirements of their sports, they usually are unable to wear any clothing underneath, since doing so could make movement awkward and could also result in overheating. For them, thermal pants need to be the only layer they wear, keeping body heat trapped inside where it belongs, while keeping moisture out. To make this work, the same materials found in modern long johns are utilized here. These fabrics, typically comprised of either polyester or some other similar synthetic fiber, have all the properties athletes need. They are very breathable and they stretch, allowing for full movement. On top of that, many of them also act as compression pants, giving increased support for those long workouts.
Because both types of thermal pants are so alike in their properties and construction, they can, for the most part, be used interchangeably.
Materials
Thanks to innovations in fabric, however, long johns have come screaming back into popularity. New materials have allowed them to be completely form fitting, greatly improving comfort and flexibility. Also, these new materials are inherently breathable, which not only helps prevent sweating, they also take any moisture away from the body, ensuring long-lasting warmth.
The primary reason people use thermal pants is to stay warm. These pants form thermal barriers around your legs which lock in your body heat and keeps cold air out. Some of the more premium thermal pants will feature wool and cotton to help you stay extra warm in more extreme cold weather. Such features make thermal pants ideal for working outdoors or spending time on the ski slope.
There are other reasons why people wear thermal pants. Many athletes benefit from thermal pants because they help wick away moisture and perspiration. This helps keep your skin dry and helps reduce issues such as rashes or chaffing. The more premium brands of thermal pants offer a compression fit that helps promote blood flow to your leg muscles. Having more blood flow promotes oxygen flow and reduces lactic acid, which can help prevent injuries.
Of course, it's important that the thermal pants are comfortable. Pants that do not feel right or are itchy do not have a lot of value. It's important to read the size chart and make sure that the thermal pants you are purchasing are the correct size. Since these pants tend to fit very tight, there isn't much room for error.
Value
For the most part, thermal pants are not going to cost all that much, and there also won't be a significant difference in price points. Obviously, pants made with an athletic purpose in mind can cost more than just plain long johns, but even this doesn't make much of a difference price wise.
Where the exception lies is with the brand name, and this is pretty much reserved for the athletic side of thermal pants. As basic pants, all brands are going to achieve the same results. They are going to keep you warm and dry, and they are going stretch when you need them to. In some cases, they are going to act as compression pants as well, but this feature doesn't really call for any increased cost, as the materials used are often the same as for thermal pants. No, when you put on a pair of thermal athletic pants that cost you hundreds of dollars and trust me, they exist, you paid for one unique feature: the brand.
Don't get me wrong, the popular brands got that way because they make good products, for the most part. The problem here is that these companies know that people will pay more for their name, so they gamble with their perceived quality, often times diminishing it in the name of cost saving.
Maybe you're the type of person who reads a value in specific brands, and that is absolutely fine. Just keep in mind though, that you are just as likely to get optimal results in a $20.00 pair as you are from any other pair. In the end, this is solely a matter of personal preference.
BEST THERMAL PANTS REVIEWED & RATED FOR QUALITY
1

. Tesla Compression Base layer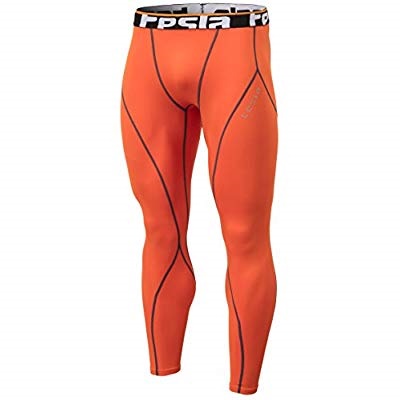 Here is another pair of compression thermal pants that are engineered for extra warmth. These pants feature a fleece lining which helps your body stay warm and feel comfortable. The pants also offer a compression fit which helps them fit nicely underneath your regular clothing. Many people will appreciate how quickly these pants dry which helps reduce rashes and chaffing especially after a hard workout.
Fleece Lining
These pants feature a fleece lining which makes them into excellent winter gear. Fleece is well known for its ability to keep people warm so these pants can be a great choice for skiing or snowboarding.
UPF 50+
The sun is still present in cold weather which means that we have to protect our skin from UV radiation. These pants have a UPF 50+ rating which helps protect your skin from harmful UV damage.
Cost and Value
It's nice to see that the pants are a very low-cost option when compared to other thermal pants. You will still get many of the benefits found in higher priced pants, but you pay less which makes these pants an excellent value.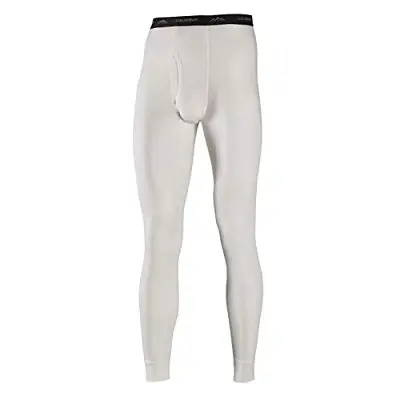 If you are doing or maybe just medium activity and you do not wish to spend a lot then these pants might be right for you. They are two-layer thermal pants which creates a thermal barrier between each piece of clothing by trapping air. The fabric is made from a blend of 60 percent cotton and 40 percent polyester so they are durable and feel great.
Suitable for Very Cold Weather
The manufacturer states that these pants can be used in both cold and very cold weather. They are constructed with two layers of cotton and polyester blend material that work together to trap air and keep you warm.
True Sizing
Many people struggle to find thermal pants that fit correctly. The manufacturer went out of their way to ensure that these pants fit properly by offering true sizing. The true sizing ensures these pants fit as expected.
Cost and Value
These pants have a below average cost which makes them a great purchase. They get their value from having features such as dual under clothing and offering true sizing. Such features combined with a low price make these pants an excellent value.

3

. Sub Sports Brushed Fleece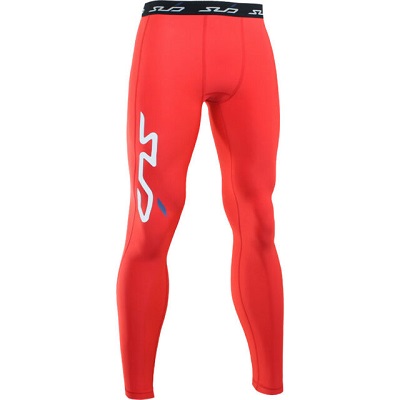 These thermal pants feature advanced technology which makes them into a great choice for sports and cold weather. They have a fleece lining which makes them extremely comfortable and warm. The pants also feature moisture-wicking technology so that your skin stays dry. These pants have a compression fit so which promotes blood flow to your muscles and helps you avoid injuries due to overworked leg muscles.
Moisture Wicking
These pants feature a fabric that is high-wicking and will quickly move moisture away from your skin. This has the benefit of keeping your skin dry and helps you avoid issues such as rashes or chaffing.
Compression Fit
The pants are made out of a four-way stretch fabric that creates a compression fit around your muscles. This is really ideal for athletes since the pants help promote blood flow to your leg muscles.
Cost and Value
You can expect to pay a price that is slightly above the average for these pants. They have many of the same features as higher priced pants but provide them at a lower cost. This makes them an excellent value.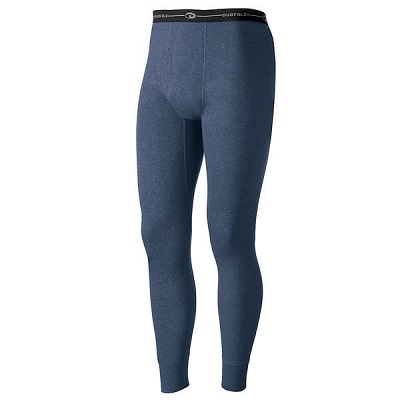 These pants are another excellent choice for sports due to their moisture wicking capabilities. They are made from a blend of polyester and cotton which keeps your body warm without trapping moisture from perspiration. They resist chafing which allows you to move without irritating your skin. The pants are dual-action which helps form a thermal barrier to lock in your body heat and keep cold air out.
Moisture Wicking
One of the reasons these pants are so ideal for sports is that they are moisture wicking. This is really beneficial because the pants will help your body remove sweat which helps you feel clean and avoid skin rashes.
Dual Layer
The pants are dual-layer which traps your body heat and blocks out cold outside air. It works by creating a thermal barrier between each layer by blocking the movement of air.
Cost and Value
The pants are an excellent value because they have a bargain price. You can purchase these pants inexpensively without having to sacrifice features such as moisture wicking technology. They have excellent value.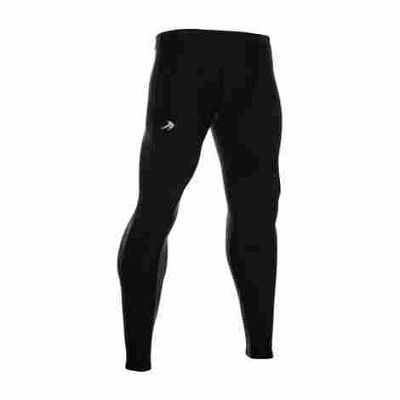 If you are looking for a high-quality pair of thermal pants for athletic activities, then you may wish to consider these pants. The CompressionZ Compression pants are made specifically with athletes in mind. They offer features such as fully compression fit which helps reduce muscle strain and promote blood flow to your leg muscles. They also have important benefits such as moisture wicking which reduces sweat and body odor.
Compression Fit
These pants are made out of 85 percent nylon and 15 percent spandex which gives them a compression fit. The compression fit is important because can help prevent injuries that are caused by overexertion and muscle strain.
Moisture Wicking
The moisture wicking feature is also important for athletes. Since the fabric is highly breathable, these pants will help wick away sweat from your skin. That not only helps you maintain more balanced body temperature, but it also prevents rashes.
Cost and Value
This is a high priced pair of thermal pants but they are loaded with features to justify the price. You can expect these pants to be highly durable because of the makeup of the fabric.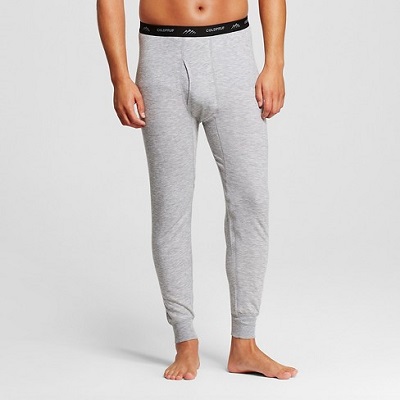 You should take a long look at these pants if you are planning on spending a lot of time in the cold outdoors. The material of these pants is composed of 30 percent Merino wool which acts as a thermal barrier and keeps your body warm and cozy. The inner part is made out of 100 percent polyester so that the pants do not feel itchy or scratchy.
Merino Wool
Merino sheep are found in New Zealand and can live in temperatures as low as -4 degrees Fahrenheit. It is for this reason that their wool has been selected to make the exterior lining of these pants.
Interior Lining
The interior lining of these pants is made out of 100 percent polyester fabric that has a deodorizing technology. The inner lining keeps the exterior lining from feeling scratchy and provides you with a good feel for your skin.
Cost and Value
These pants have a slightly above average price. They get their value by having important features such as Merino wool. They are rated for extreme cold weather.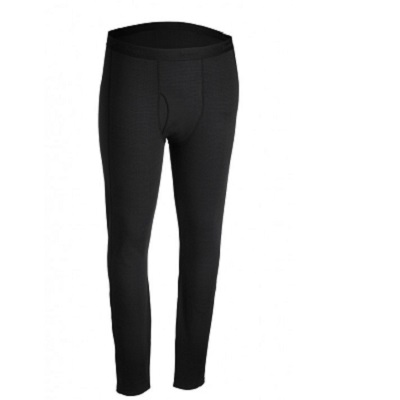 Like many of the thermal pants that we're taking a look at in this buying guide, this offering from CYZ is meant for everyday use, but maybe not in a visible way. That's because these pants are designed to be a perfect underneath clothing for those days where it's just a bit too cold for a single piece of clothing.
Itch free fit
The label for these pants features no tag. This is a big deal for those who were irritated by the tag from previous pairs of pants. What good is being warm if you have to endure so much discomfort to achieve it?
Holds its shape
One of the biggest gripes people seem to have with "long underwear" is they don't hold their shape for very long, resulting in an awkward fit and a lot of discomforts. These pants don't have this issue.
Cost and Value
It's beginning to become clear to me that the thermal pants that are designed as underwear are going to be among the cheapest. This is fine by me because this is also one of the most important.

8

. DRSKIN Compression Cool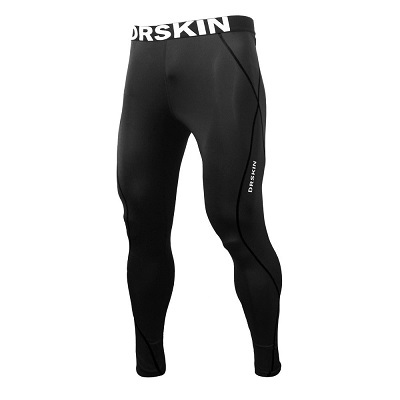 The DRSKIN Compression Cool Dry Sports Tights live sort of a double life. On the one hand, they are great as underneath clothing, fitting snugly against the skin and providing you with hours of warmth and comfort. On the flip side, they also function independently as the perfect pair of yoga pants, that same snugness lending effortless movement while still being very comfortable.
Stretch
I talk a lot about the range of motion, especially in this buying guide. That's because it's very important when it comes to clothing meant for physical activities. You need to be able to move. Dr. Skin's tights here let you do just that.
Won't stay wet
While these pants aren't exactly waterproof, they nonetheless do an admirable job of dying really quickly. This is great for very sweaty moments, keeping you nice and cool in the heat of the moment.
Cost and Value
These are very affordable as far as compression pants are concerned, so they make an ideal purchase for those who would just like to keep warm during their morning run.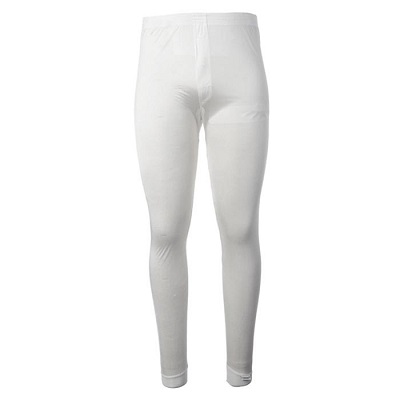 You will feel extra comfortable and luxurious when wearing these thermal pants. They are made completely out of filament silk so they feel absolutely amazing. They dry quicking and create a thermal barrier so that you feel warm and dry rather than cold and clammy. The pants are fully machine washable so you can just wash them with your clothes when needed.
Filament Silk
These pants are made from 100% silk so they have a truly amazing feeling. Silk is known for its soft texture and its natural strength. You can expect these pants to feel great and be long-lasting.
Lightweight
These pants are extremely lightweight and very breathable. These pants are a great choice for athletes because they breathe well and help wick away moisture. The pants themselves will dry quickly if they get wet which is an added bonus.
Cost and Value
These are premium thermal pants and have an above average price tag. They are priced high due to the fact that they are fully silked pants, but this also makes them an excellent value because they are comfortable and long-lasting.

10

. Hanes Red Label X-Temp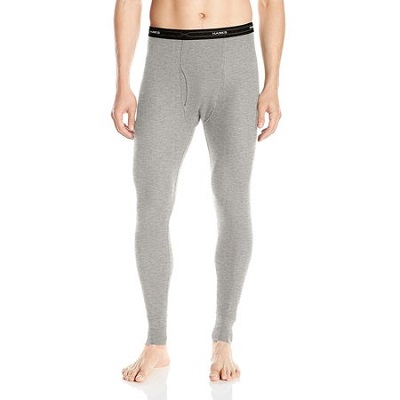 These are an ideal pair of low-cost thermal pants for sports. They have a compression fit which keeps them feeling tight around your body. The fabric is made out of a blend of 60 percent cotton and 40 percent polyester. The seams are flat and do not rub against your skin. They are fully machine washable which means you can throw them in the wash when they are soiled.
Rib Knit Cuffs
The leg openings have rib knit cuffs. This is really useful to keep the pants from working their way up on your legs where they don't belong. The rib knit cuffs hold these pants around your ankles.
Waffle Fabric
The fabric is a waffle fabric that is extra soft. It is made out of a blend of 60 percent cotton and 40 percent polyester. This makes the pants feel soft yet durable.
Cost and Value
The pants are low-cost which makes them into a great bargain. They get their value from their low price and by including features such as waffle fabric and rib knit cuffs.

Subscribe to our Newsletter