Best Summit Treestands Reviewed & Rated for Quality
In a
Hurry? Editors choice: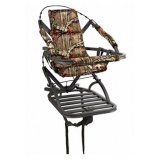 Test Winner: Goliath SD

These are a valuable tool that can help a
hunter
bag more prize kills in the season. So now that you have decided you need one, where do you go from there? Do you need a hang-on, a ladder, or other? What brand do you go with? How much money do you need to spend? Summit is one of the industry leaders in this field, with cutting edge innovations that are constantly bringing hunters products that are safe, easy to use, reliable and long-lasting. You can't go wrong choosing an option made by Summit, so here is our list of the top ten picks to help you find the perfect option for your budget and needs.
Standout Picks
Criteria Used for Evaluation
Materials
The materials used in the construction of your product will play into a ton of factors such as the durability, weather-resistance, weight (which also affects portability), ease of use, etc. Most climbers are made from aluminum because it is ultra-lightweight which makes these less strenuous for one person to transport. The drawback to aluminum is it commands a higher price. If you are looking for a climber on a budget, check out options made from steel. These will weigh a little more than an aluminum counterpart but cost considerably less which will at least leave your wallet feeling heavy. Hang-ons and ladder styles are often made from steel as these items aren't transported as often as climbers, making the need for a super lightweight design less important. Powder-coated steel offers an extra layer of protection from the elements, helping to prolong the lifespan of your investment.
Also worth reading high end hunting rifles
Features
One reason we love Summit products is the whole slew of great features they offer. Summit has even patented some of the technology they use in their manufacturing process. Examples of this include DeadMetal - this is sound deadening technology that fills crucial points of the frame with expandable foam, thus preventing your from alerting any potential prey to your location with creaks or groans coming from your stand. RapidClimb stirrrups are designed to fit any boot and help you safely and effectively reach your desired height while using a climber. SummitLokt techonology uses specially fabricated joints that first 'lock' together prior to being welded. This takes a lot of the stress off the weld joint, making a much stronger and stable product that will last for years. The last technology Summit has patented is the QuickDraw Cable Retention System. This promises to be the simplest, most user-friendly cable system out there that has eliminated the need to fumble with pins, locks and knobs.
Ease of Use
Your new seat won't be any use to you if you can't get it out into the field! We love that Summit offers products that are not only supreme quality but also super easy to use. The QuickDraw cable system that is featured in all their climbers promises to be the easiest cable retention system you have ever used. Reviewers also spoke highly about how easy the ladder styles and hang-ons were to set up with the help of a hunting partner or even your wife!
Durability
Purchasing these accessories isn't cheap, and products from Summit are a particularly large investment. It makes sense you would want to choose a product that will last for many seasons, so you can really get your money's worth. Summit is an industry leader in creating long-lasting and rugged products. The SummitLokt technology of locking, then welding crucial joints will increase the structural integrity of your item and take a ton of stress off the areas that are most likely to falter first. They back all of their products with at least a one-year warranty, which will give you additional peace of mind.
Portability
This factor is the most important to people in the market for a new climber, as these have to transport in and out of the field each time you go out for a hunt. Summit uses aluminum in the manufacturing of the frames for many of their climbers, as aluminum is very-lightweight but also strong. Ladder options and hang-ons also need to be somewhat portable, as you will want to take them down when the hunting season ends to spare unnecessary exposure to the elements.
10 Best Summit Treestands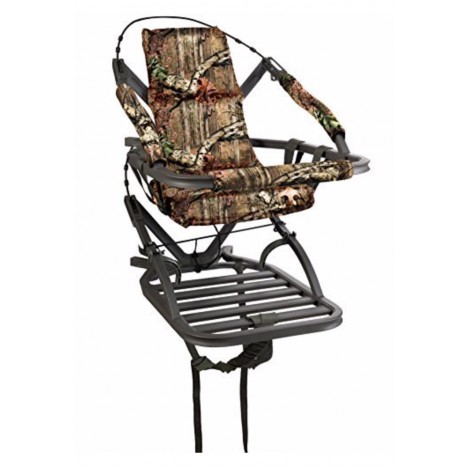 Claiming the coveted top spot, we have the Goliath SD. It is easy to see why this item came in number one, it is like the Cadillac of the hunting world. The Goliath blends comfort, and ease of use with rugged durability and a whole slew of great features to bring you one of the premier climbers on the market today. For seasoned hunters or novices looking to make an investment, you cannot go wrong with the safety, reliability and enjoyment the Goliath SD provides.
Hunters Up to 350 Pounds
One of the top reasons to love the Goliath SD is the capacity. Capable of supporting up to 350 pounds, the Goliath SD is one of the largest capacity climbers on the market, perfect for larger hunters or people who like the extra room to maneuver freely. Despite the extra load capacity, the Goliath SD is still extremely lightweight, at only 21 pounds so you won't need to worry about breaking your back hauling it through the woods to your prime spot. Reviewers stated that this product was exceptionally easy to transport, and weighed way less than you would think!
Sound-Deadening Technology
Another reason to love the Goliath SD is all the cutting edge technology that Summit has utilized in its design. Patented Sound Deadening Technology will never give away your hiding spot with creaks and groans. Critical points in the climbers frame have been filled with specially engineered expandable foam, to reduce friction and minimize any noise that could alert the deer a predator is around. Anyone who has ever had their prize buck run off right before they got their shot in because of a noisy seat will understand how imperative this feature can be to your success in the field.
Cost and Value
The Goliath SD is a pricier investment, however it has so many features that you won't regret making the purchase. On top of the Sound Deadening Technology, Summit also has a number of patented systems that make the Goliath SD super user-friendly and extremely safe. SummitLokt structural enhancement method for the most heavy-duty, load bearing climbers on the market, Rapid Stirrups to make scaling the tree a breeze and the QuickDraw Cable Retention System which is one of the simplest and fumble-free cable systems ever invented. On top of all these features, Summit offers a 5-year warranty, so you can have peace of mind that your Goliath SD will last for many seasons to come. The solid front bar makes a great gun rest and keeps you secure while aloft, and the plush, extra padded seat and backrest ensure all day comfort, even while sitting. You cannot go wrong with investing in the Goliath SD if you want the upper echelons in comfort, ease of use and quality!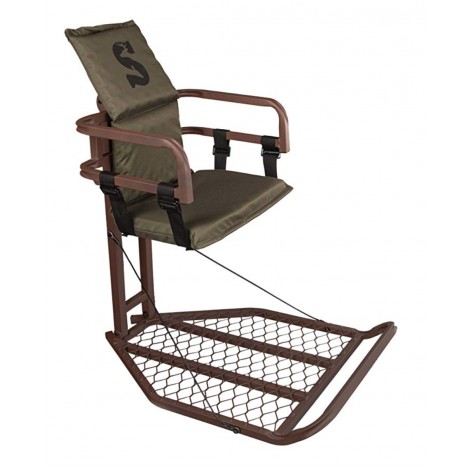 In the number two spot, we have The Peak, a hang-on style with an impressive array of features to boast about. This hang-on is lightweight for easy portability with an all-new ergonomic design and improved paint job. If the versatility and safety of a hang-on style appeal to you more than other options, you should definitely check out Summits The Peak.
Ergonomic Design
The Peak has been redesigned to offer improved lumbar support, so you can sit comfortably for as long as it takes to get the perfect shot. The seat has also been revamped to provide more cushioning as well. The extra large footrest takes pressure off your feet, while the new brown, powder coated frame helps your camouflage in the tree canopy with ease and is resistant to the elements.
Folding Steel Frame
The Peak is capable of supporting hunters up to 300 pounds yet its steel frame weighs in at a slight 28 pounds. The Peak folds up, for easy transport and includes a full body fall arrest harness system and all the necessary hardware and straps, so you can use your new hang-on straight out of the box without worrying about purchasing additional supplies.
Cost and Value
The Peak is in the middle of the price range and is what is known as a hang-on style. These are preferred by many, especially bowhunters, for their versatility and relative ease of use. While these are great for hunting on public land or seeking out new spots, a hang-on style can be fixed to almost any tree and once set up requires little upkeep and maintenance for the season. The Peak offers a ton of great features that Summit is known for including being backed by a one-year warranty. Reviewers raved about the all-day comfort the seat of The Peak provided and many loved the extra-wide footrest as well. If you are looking to invest in a quality hang-on option, you will want to consider this product.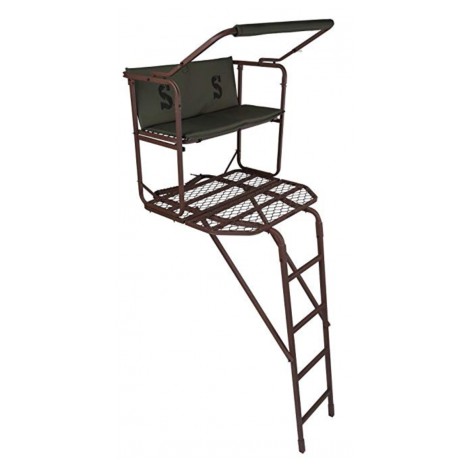 To finish out the top three, we wanted to include a ladder style as well. Each style offers a variety of pros and cons that appeal to various hunters for different reasons, so it would be only fair to showcase one of each to cover all the bases. Ladder styles offer a variety of pros, mainly the sight advantage of being in a tree with the stability and security of a fixed structure. The drawback to a ladder option is the lack of portability, making them not suitable for hunting on public land or seeking out new spots. If you want security and practicality, then you will certainly want to look into The Dual Pro
Seats Two
The Dual Pro has a bench seat that can comfortably fit two hunters. There is a new and improved thicker seat cushion, as well as a fully padded backrest that is attached to the frame. The seat also flips up, leaving you with an extra large platform to line up the perfect shot from, something that bow hunters can appreciate. We give bonus points for the padded gun rest.
Brown Powder-Coated Steel
The frame of the Dual Pro is made from brown powder-coated steel. The frame weighs in at 88 pounds, making this easy enough to transport and set-up with the help of a buddy. Powder-coating steel provides additional protection against the weather and elements, which your seat will certainly be exposed to out in the bush.
Cost and Value
The Dual Pro is a great option for hunters that prefer the security and stability of a ladder style. Reviewers have raved about how sturdy and strong this product feels. One man said he was able to set it up easily with just the help of his wife, which is encouraging for people who may be less technically inclined. We love that the Dual Pro comes with two safety harnesses, so both you and your hunting partner can be safe while enjoying your favorite activity. Coming in at the middle of the price range, the Dual Pro will last for many seasons to come and will be comfortable and safe for two hunters, not just one. If you are in the market for a new ladder option, the Dual Pro is one option you don't want to sleep on.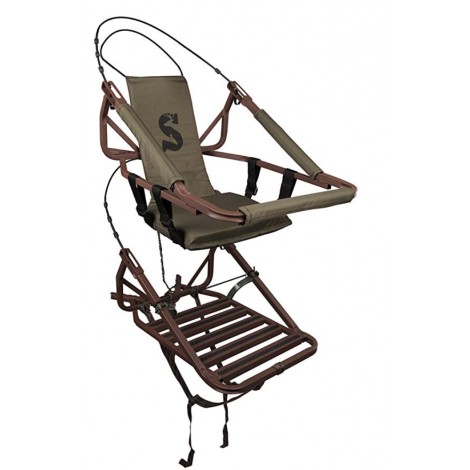 The next product we want to take a closer look at is the Viper Steel Climber. As the name implies, this is made from a steel frame, not aluminum like the original Viper. If you are new to the world of climbers and unsure of investing in one of the costly options, the Viper Steel is a great entry-level product that still offers the reliability and safety that is associated with the Summit brand.
Budget-Friendly
One of the best reasons to love the Viper Steel is the price tag. This product is considerably more affordable than some of the aluminum frame climbers that are available. While the original Viper SD weighs in at 20 pounds, the Viper Steel comes in at just 9 pounds more, weighing 29 pounds. Considering the price, this seems like a very fair trade to make.
Holds Up To 300 lbs
Like the original Viper SD, the Viper Steel is capable of supporting hunters up to 300 pounds. The full-perimeter design allows you to use the product as a stand-up or sit down, so you can always focus on getting the best shot. One reviewer mentioned that he sat comfortably for over 6 hours and others stated that this product was well built and the perfect option for people who hike less than a few miles.
Cost and Value
As we already stated, you have got to love the price of the Viper Steel Climber. It offers all the great features of the more expensive Summit climber stands at a price point that is far more accessible for the average joe. The Viper Steel has Summit's patented Rapid Climb Stirrups and QuickDraw Cable Retention System. We give bonus points for the revamped seat cushion and the addition of a brown powder-coat paint job to increase the longevity of this item. If you are looking to purchase your first climber and not sure about making a huge investment or simply working with a budget, the Viper Steel Climber is the way to go.

We just talked about the Viper Steel, so it only seems fair to check out its sister model next, the Viper SD. This is the OG Viper, and is also Summits number-one best selling climber. Boasting a ton of features, offering superior comfort and reliability as well as being backed by the Summit name, you cannot go wrong investing a Viper SD.
Sit Down/Stand Up
The Viper is a closed-front climber style. The benefit of having a closed front is the additional security if offers, especially while standing up. The front bar also doubles as a gun rest, is padded for extra comfort and can be lowered for gun hunting or raised for use with a bow.
Most Popular Model
The Viper SD has been Summits best-selling model for over 17 years! That is a long time to hold a number one spot and we think the proof is in the pudding! Weighing only 20 pounds with the capacity to support up to 300, the Viper SD is a lightweight superstar in the world of climbers.
Cost and Value
Holding the number one spot on Summit's best-seller list for 17 years is no easy task! The Viper SD features everything you want in a climber, at a middle of the range price point. This product has all the features you want to see from Summit, including the QuickDraw Cable Retention system, Rapid Climb stirrups, Dead Metal sound deadening technology and is manufactured using the SummitLokt system, which locks all the joints into place prior to welding, for the utmost in long-lasting security. Bonus points for the 5-year warranty that the Viper SD is backed by, adding additional assurity that you are purchasing a quality item. Not sure where to start in the world of climbers, the Viper SD will not lead you astray!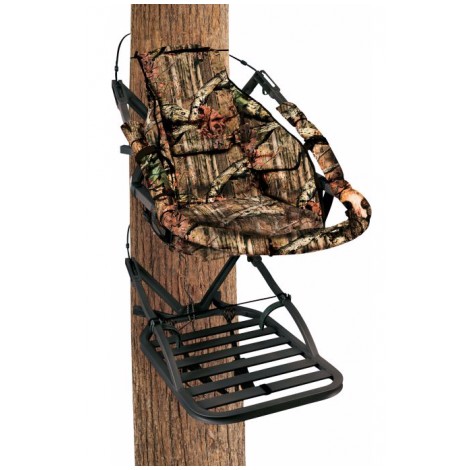 Now let's take our attention to the 180 Max SD Climber. This is the tallest and widest frame that Summit offers, for unparalleled freedom of movement. One of the key features of the 180 Max SD is the seat, which rotates a full 180 degrees, so you can sit facing the bush or the tree allowing you an unrestricted, full range of shots. If you are an avid hunter looking to invest in a new top of the line climber, you will want to consider the 180 Max SD
Taller and Wider
The aluminum frame of the 180 Max SD is a full 2" taller, making it the roomiest climber that Summit offers. This offers all the same patented technology you would expect to see in a Summit climber, including Dead Metal sound deadening so added stealth and camouflaging abilities. The user-friendly QuickDraw cable retention system allows you to easily scale the tree without fumbling with confusing nuts, knobs or bolts. All Summit climbers also feature Rapid Climb stirrups, which easily fit any boot size and help you reach your desired height with minimal effort.
Reversible Seat
One of the key features that sets this climber apart for the rest is the 180-degree rotational seat. This allows you unrestricted movement to get the perfect shot even if it happens to be facing the tree. There are thick pads in the armrests as well as a solid-core backrest for extra-comfortable all day sits.
Cost and Value
Quite possibly the only drawback you could find with the 180 Max SD is the price tag. This is one of the more expensive climbers on the market, making it quite an investment. While this may not be a practical solution to novice hunters or people who go out a few times a season, it does offer superior comfort and is the climber with a rotating seat. If you are serious or professional hunter looking to take your game to the next level, or simply want to splurge on a luxury item for this season, then the 180 Max SD is the pick for you! As with all Summits climbers, this is backed by a 5-year warranty so your new investment will protected for many seasons to come.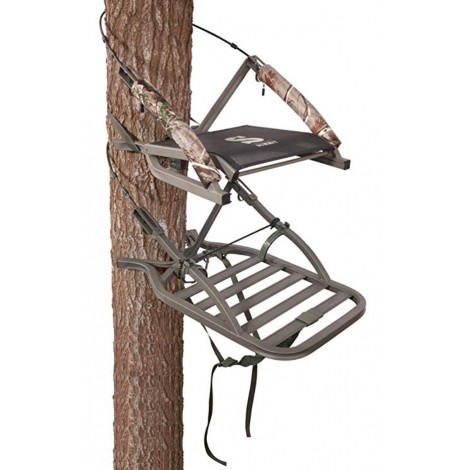 The next item to make the cut is the Sentry SD Climber. This is the perfect pick for bowhunters, as the all-new seat design puts you in the optimal position to hunt from sitting down. This can mean the difference between a successful day in the bush nabbing that prize buck or going home empty-handed.
Mesh Seat Design
Summit has gone all out designing the flip-up mesh seat on the Sentry SD. The all-new positioning puts the hunter above the support arms, allowing him to take masterful shots even from a seated position. Anyone who has spent 8+ hours on their feet will tell you that sitting down is a welcome addition to your day!
Open or Closed Front Design
Another great feature of the Sentry Climber is the option to choose an open or closed front design. Some hunters prefer the additional security a closed front design offers, especially while in a standing position. Likewise, many opt for an open-front design which allows for less restricted movement and more freedom to find the perfect shot. Whatever your preference, Summit has you covered with the Sentry SD.
Cost and Value
The Sentry SD was meant to be a more cost-effective take on the best-selling Viper SD. The aluminum frame is lightweight for easy portability and this climber has all the patented Summit technology you expect to see. The Sentry includes a safety harness as well as all the necessary hardware and straps, so you are good to go as soon as your new product arrives! This is another fantastic product in Summits range that is worth checking out if you are a masterful bowhunter looking to purchase a new climber.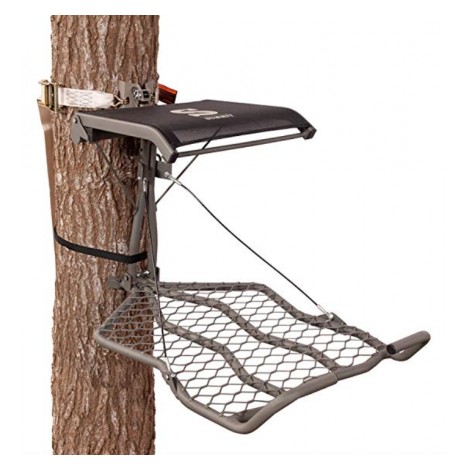 Next up we want to consider another hang-on style. These are preferred by many as they are easier to use, require little work or upkeep once they are set up and can feel more secure than a climber. Summit's Back Country is a great option to check out if you are in the market for a new hang-on.
Curved Lines
The Back Country's platform has been designed with curved lines to mimic the natural forest canopy. Staying concealed from your prey will help yield better results in your hunt. This product is made from steel and capable of supporting hunters up to 300 pounds. The extra-large mesh platform provides superior traction, so you can feel secure even while standing up.
Contoured Mesh Seat
Another great feature of the Back Country is the seat design. The mesh, flip-up style design measures 16"x18", roomy enough to support even larger bottoms. The folding, no-shock is extra quiet, so you can remain stealthy even while switching positions. Reviewers loved how comfortable the seat was and how easy this product was to use and maintain once it was set up.
Cost and Value
The Back Country comes in the middle of the price range. The curved design will help you stay concealed and blend into the tree canopy, while the flip-up seat is comfortable enough for long sits and quiet enough to change positions without scaring away the prize buck. Reviewers stated that this hang-on was easy to set up and felt super secure. We give bonus points because Summit always includes the safety harness and all the necessary hardware and straps. This means you can use your new gear as soon as it arrives and don not need to worry about any hidden costs.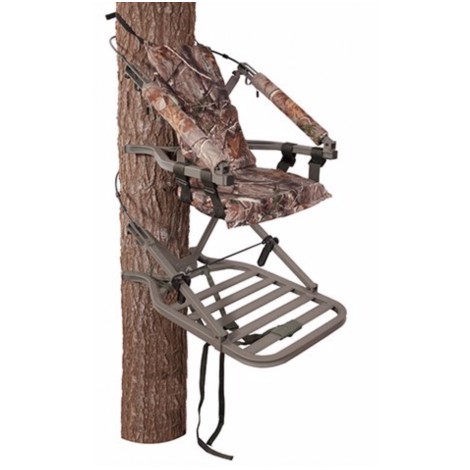 Now we want to draw your attention to the Explorer SD. This is another climber that is worth checking out. The Explorer is available in open or closed front designs, so you pick the style that suits you best.
SummitLokt
As we have already touched on, Summit uses a patented manufacturing process when they build their products. SummitLokt technology first 'locks' the joints together by using interlocking aluminum pieces, before welding them. This adds extra strength and durability to the weld points, which are the weakest and most prone to snapping or breaking under high levels of stress.
Fold Flat for Easy Transport
The Explorer weighs in at only 21 pounds, thanks to its aluminum frame. We also love that the Explorer folds up flat with the push of a button thanks to its quick lock spring-loaded pin. This streamlined design makes carrying your gear into the brush easier. This product also comes with bungee backpack straps. The Rapid Climb stirrups easily fold up once you have reached your desired height.
Cost and Value
The Explorer is another great option to consider if you are in the market for a climber. Along with the bungee backpack straps, the Explorer comes with a safety harness and a bungee tether. This is all the hardware you need to use your new product, so you do not need to worry about any hidden costs. Adding more value go the Explorer is the padded armrests and suspended-foam padded seat, for all-day comfort. Bonus points because the backrest is adjustable. If you select the closed front model, there is also a padded shooting rail that can also be adjusted for customizable comfort. No hunter can go wrong with the Explorer.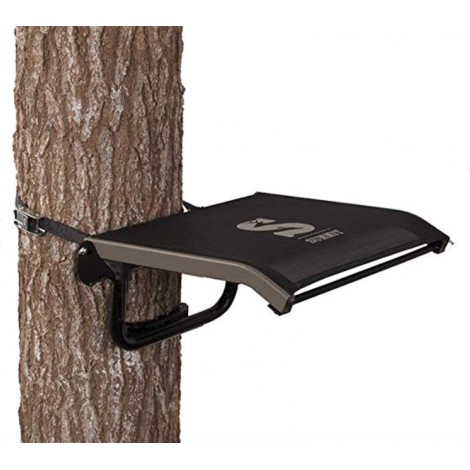 Last up on our list is The Stump. This is a no bells and whistles design that offers the premium quality you expect from Summit products. If you are a casual hunter, new to the world of these products or just don't have the budget to make a huge investment at this point in time, then the Stump is the product you want to consider.
Budget-Friendly
As we already stated, The Stump is super budget-friendly coming in at the lowest price-point on our list by a fair margin. While you will sacrifice some of the comfort and features that costlier products offer, you won't be sacrificing the outstanding workmanship and durability that come with Summit products.
Ultra-Lightweight
This product is also the lightest on our list, weighing in at only 7.5 pounds. Despite is slight design, The Stump can still support an impressive 300 pounds. The flip-up seat is noise-free thanks to two thick, rubber shock absorbers, so you can hunt in stealth and comfort!
Cost and Value
One thing you have to love about The Stump is the price! It doesn't feature as many bells and whistles as some of Summit's more pricey products however you get what you pay for! This design is perfect for hunting waterfowl in flooded areas or any other type of ground hunting where you may want to rest your feet. It is worth noting that The Stump isn't ideal for being up-high, as it doesn't offer the safety features and harness that other products do.

Subscribe to our Newsletter