Best Sports Sandals Reviewed & Rated for Quality
In a Hurry? Editors choice: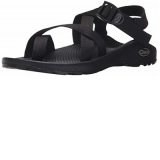 Test Winner: Chaco's Z2 Classic

Even though summer is winding down, there is still a few more weeks to get outside. The weather is still warm and perfect for outdoor activities such as hiking, kayaking, and of course heading to the pool. It may not be the first item to come to mind when thinking about summer gear, but shoes are perhaps the most important thing. A sports sandal is ideal since it allows breathability but can also endure rocky terrains, dirt paths, and other outdoor surfaces. It's the perfect combination — a comfortable sandal with sneaker-like qualities. If you don't know where to look or which shoe to buy, look no further. Here are the top ten best sports sandals that you absolutely must take a look at. These are available on Amazon for purchase, so you can get these amazing shoes delivered right to your door.
Standout Picks
Criteria Used for Evaluation
Comfort
Although you want your shoe to be functional, nobody wants to wear a shoe that is too tight or hurts with every step. Sports sneakers and sandals, in particular, are known to fit too snugly or cause blisters. Shoes made with EVA foam footbeds and backings are known to increase comfort. Furthermore, breathability provides comfort, which open toe and foot styles promote.
Durability
Sports shoes shouldn't be falling apart in a week, or even a few days. It's better to invest in a high-quality shoe that will last. When considering extreme outdoor sports, especially ones with dangerous terrain, you want a shoe that will hold up in the conditions. The aspect of durability also includes protection, not only against the elements but for your feet. Durability includes the construction of the shoe as well, including all its parts: the heel, straps, Velcro, etc.
Style
Some customers want their sports sandals to serve casual use as well. In this case, they would prefer a sleek and simple design, not too bulky or strappy. Shoes that look more like slip ons might be more stylish than the ones that look more like a sneaker. Most all of these shoes have customizable colors and designs, so customers can choose the best look for their outfits.
BEST SPORTS SANDALS REVIEWED & RATED FOR QUALITY


Our number one sports sandal is the Ecco Yucatan. These leather, textile shoes possess a rubber sole with an open toe, alongside a stretch underlay and three adjustable hook and loop straps for maximum security and snugness. A lightweight feel comes complete with a specially designed tread pattern for sublime comfort, and your feet will be able to breathe in the stretch fit lining.
This shoe ensures a personalized fit with its top-notch triple hook and loop fasteners located at the insteps, heels, and toes. In a few seconds, you can secure these shoes to your foot and it will stay put during any type of outdoor activity. The Ecco Yucatan model for its durable materials, moisture wicking lining, and terrific arch support, all qualities that make this shoe the best pick.
Grip and Traction
The receptor technology of the Ecco Yucatan guarantees fantastic stability and support for running or walking, when your foot comes in contact on the ground and when you lift your foot as well. The forefoot propulsion plate located on the bottom of the shoe, around the top center will aid in pushing off when going up or going down hills, or just going along a straight path. The dual flex channels, the white stripes located on the bottom of the shoe as well, make flexion easier and also assist in the push off phase of running or walking. The midfoot shank, located above the logo on the bottom, uses an anatomic design in order to increase stability. Finally, the bottom point of the shoe is a twenty-degree angle for a favorable landing.
Long-Lasting
One of the most important traits in shoes, especially if you're looking at top quality brands, is their longevity. You don't want to spend a considerable amount of money on a product only to have it rip in a matter of weeks. Fortunately, with the Ecco Yucatan, you won't get wear and tear anytime soon. Long distance walkers particularly enjoy these shoes for their lightweight and durable rubber, saying they are the best long-distance sandals for any serious walkers or hikers. Some customers even purchase more than one of these, not because their previous pair broke, but to have another one to switch off for even more longevity. Previous customers have said these lasted a couple years, even a decade!
Cost and Value
As mentioned before with multiple of the other offerings, price depends on design and size (be warned that these shoes are in European sizes). The average price is quite expensive, but if you think about the exquisite make of this shoe, then you'll agree that it's worth it. Besides, it's best to spend more on something that will last a long time rather than buy a shoe that's cheaper and have it break in mere days.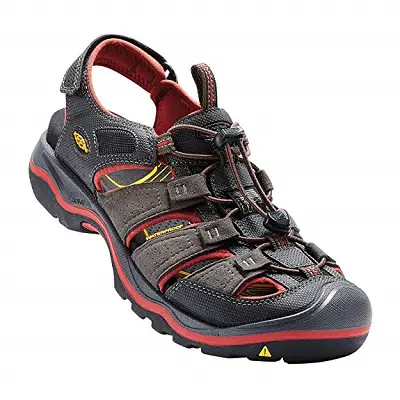 Our second choice is the Keen Rialto H2. Made in Portland, Oregon, these shoes move with a secure fit lace capture system with a directly attached PU midsole and a removable PU foam footbed, finished with a metatarsal ridge for the best support. These shoes hold up on land and water, with its waterproof synthetic make, as well as its mesh lining. There's no need to worry about odors due to its use of probiotic technology, resulting in a natural method to block out any unpleasant smells.
Sturdiness
Lots of praise for the Keen Rialto H2 revolved around the make and how these shoes held up. According to reviewers, the Velcro strap located in the back of the shoe provided comfort yet sturdiness. The Velcro, in particular, felt strong and secure, made from quality, heavy duty material. This footwear definitely exceeded expectations in terms of sturdiness and stability for users.
Removable Footbed
Although this seems like a negligent quality, some people are in search of a removable footbed. It is hard to find such a quality sandal with one, so these particular customers have finally found one with the Keen brand and couldn't be more satisfied. A removable footbed is ideal for sanitization, so you don't have to put the whole shoe in the washing machine. Furthermore, removing the footbed can help the whole shoe last longer, since you can insert a new footbed if your previous one is falling apart.
Cost and Value
To put it bluntly, your wallet may take a hit with the Keen Rialto H2 and isn't as affordable as some of the other shoes on this list. Although if the Amazon price is more than you'd prefer to spend, other retailers may have lower prices. Considering the benefits of this product, however, you may want to splurge.

3

. Under Armour Ignite V Slide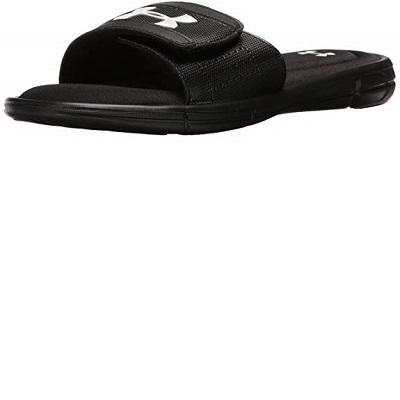 Taking the third spot on this list is the Under Armor Ignite V Slide sandal. Its adjustable and synthetic strap boasts a HeatGear lining as well as a footbed built with two layers of Performance 4D foam for quality comfort. The contouring is exactly to your foot for more cushioning, and the EVA outsole is constructed with traction pods for a durable and lightweight comfort. Under Armor is also a very trusted and popular brand in the sports industry, so it's no shock that this shoe has a high ranking on this list.
Comfortable Cushioning
Taking its Performance 4D foam and EVA outsole into account, these shoes sound extremely comfortable. The majority of reviewers confirm this and rave about the well-cushioned slides insole and strap, as well as saying that this sandal is good for sore feet. The footbed is thick and comfortable, which is really well done for such a lightweight shoe. The extra padding prevents blisters as well.
Versatile
Indeed, the Under Armor Ignite V Slide can be worn for sports, but a good number of customers enjoy these shoes for everyday wear. Some customers wear these around the house due to their comfort level and lightweight material. Perhaps this isn't useful if you're looking for a sturdy shoe for extreme sports, though if you want a shoe that can double for light activity as well as one to wear while running errands, this is the one for you.
Cost and Value
The average cost of these shoes is relatively low, despite the wide price range. The price depends on the size and design. Many customers complemented these shoes for being high quality yet affordable.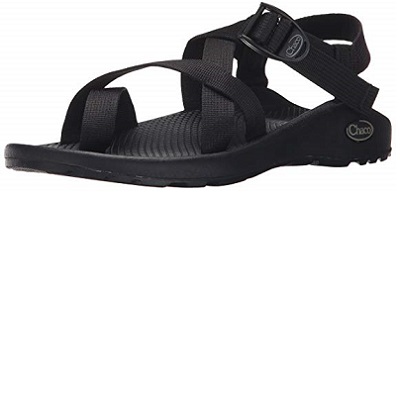 The fourth item on this list is the Chaco Z2 Sports Sandal, again another repeating brand. Out of all of these shoes, this perhaps looks most like what you would expect of a sports sandal. It has the sandal aesthetic but comes with straps for a firm hold.These imported, textile shoes have a synthetic sole and polyester jacquard webbing for the upper wraps that go around the foot and through the PU midsole. Another feature that guarantees secureness is the toe loop. The adjustable and durable high-tensile webbing heel risers provide even more support. Like a few of these other products, this is antimicrobial for odor control.
Stability
Reviewers have said this shoe allows secure movement due to the non-slippery quality of the footbed or the shoe itself. This style, in particular, allows a solid foot placement for stability and mobility, especially in uneven terrain where slipping could cause a plausible injury. Different styles of the Chaco shoes could work for more lower impact activities, but despite its slim model, this shoe can work for more intense activities.
Comfort
Like with any other shoe, you need to break it in; you can't expect to slip on the shoe and have a truly comfortable fit right away. With these Chaco classics, your foot may need a few days to get used to the shoe. Although once you wear these daily, according to many customers, this shoe has an incredible level of comfort. All you need is to be consistent and patient and then you'll see why customers remain loyal to this brand.
Cost and Value
As we move towards the higher-end items on this list, the price does go up. The price of these shoes depends on the design and size, but these definitely aren't for anyone on a budget.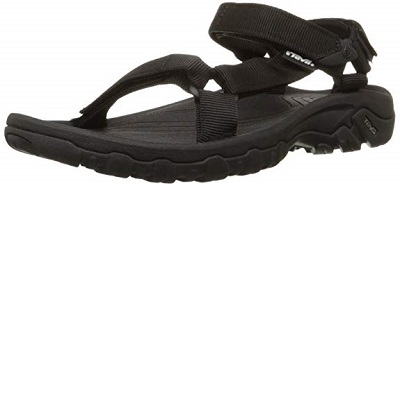 At item number five, we have the Teva Hurricane XLT sandal. These Teva Hurricane XLT sandals provides 24-hour comfort and comes in multiple colors and patterns. Its thick rubber outsoles make these shoes durable and long-lasting. The straps are easily adjustable, and its cushioned heels absorb shock. Teva Hurricane XLT advertises itself as a shoe to "work up a sweat on the trails." Its webbing uppers have three adjustable points, complete with a hook and loop closure for the ideal fit.
Trusted Brand
Teva prides itself on being an authentic brand for outdoor gear. Its shoes have been manufactured for over twenty years and remain committed to its market and cause. Many customers who review the Hurricane XLT are recurring customers of the brand itself. Reviews of other sports sandals often compare to Teva, showing how well known and respected the brand is amongst consumers.
Great Traction
This shoe uses rugged durabrasion rubber for its outsole for durability and traction. Like other shoes, EVA foam is used for cushioning in its midsole. A nylon shank helps stabilize and support feet on uneven and dangerous terrains, adding to its ideal traction.
Cost and Value
Lower prices are available on select options. Like the majority of these shoes, the price depends on both size and design. However, in comparing some of these other products to the Teva Hurricane XLT, this shoe is more on the expensive side.

6

. Chaco Men's Z/2 Unaweep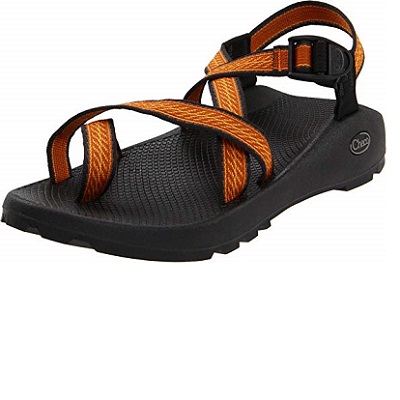 While this ranks #6 on the list, The Adventure Junkies lists the Chaco Men's Z/2 Unaweep as the #5 choice for Best Hiking Sandals. These sports sandals boast crisscross straps with an adjustable buckle, a contoured footbed, and a toe strap to ensure extra stability. The durable strap is completely customizable and fits entire foot and toe rather snugly for maximum support and comfort, plus the heel risers are adjustable. Again, don't focus on that this shoe is listed for men -- we are focusing on this model for singularity's sake, and you can always look at the brand to see its offerings for women and kids.
Secureness
This Z/2 model focuses on forefoot control, specifically with a wrap-around toe loop that will keep your feet in place on the footbed. Adjustable straps made from soft polyester ensures a good fit and will stay dry as well. The brand Chacho prioritizes fit and function as its main selling points. Make sure you're putting on the strap correctly though, otherwise the fit will be wrong and will feel too tight.
Odor-Control
The antimicrobial material controls odor and prevents these shoes from stinking up the place. A common problem with closed toe shoes is that it traps in odor, which traps sweat and produces the bad smell sooner. This shoe is open toe, so it allows for breathability and thus not as quick of a smell. Because the whole sole is exposed, the shoe can be properly scrubbed and dried, which is another precaution against unwanted odors.
Cost and Value
While no set price is listed and may depend on design and size, this isn't as good of a bargain as some of the other shoes in this article. If you really want to splurge on a quality pair of shoes though, you might not mind.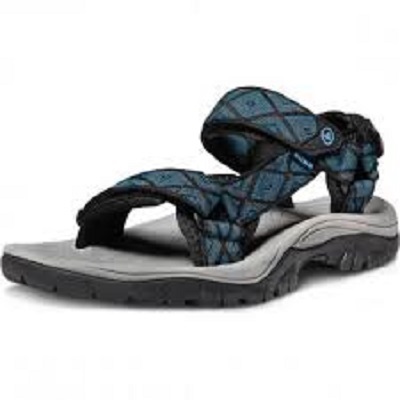 Coming in at #7, this is another sandal from ATIKA called the Maya Trail, where a personalized fit is achieved with its adjustable ankle and nylon Velcro straps, and the open strapping system provides ventilation. Arch support, cushioning, and shock absorption is ensured by the anatomic footbed. As with Northside Burke, this shoe uses EVA foam for lightweight comfort and cushioning. Last, this shoe is water resistant, so you can use it for swimming, kayaking, or other water activities.
Don't be misled by the name on Amazon though. Even though the product lists a gender, some models of these shoes (Mayas) are unisex, and even create shoes for kids. It's a matter of personal preference and whatever is suitable for you. For singularity's sake, the focus will be on this specific model.
Good Fit and Comfort
According to Best Walking Shoe Reviews, these shoes are expected to fit approximately 77% of the time, and they give it a 4.5 out of 5 stars. This review goes into depth about the design itself as well, commending its durable nylon straps that shouldn't leave blisters, and saying its sturdy overall. This site recommends the ATIKA Maya Trail shoe for its durability, comfort, and waterproof quality. On that same note, Amazon customers enjoy the shoes for its comfort. For practical use, Best Walking Shoe Reviews says they have great traction to prevent slipping
Waterproof
Looking for a shoe to use in the water? Tired of all your shoes getting completely soaked, rendering them unusable? This one can definitely suit that need. Its waterproof properties ward off water damage. However, for dry activities, some customers suggest socks for additional protection and to lessen the chance of blisters, as well as for hiking in environments with sharp rocks.
Cost and Value
Best Walking Shoe Reviews briefly mentioned its low cost, but Amazon customers rave about how affordable such a high-quality shoe like this one is. SheKnows claims this product is the best value on its list for "Top 10 Atika Water Sandals." In addition to its fit, comfort, and water-resistant quality, the value is definitely a top selling point for these shoes.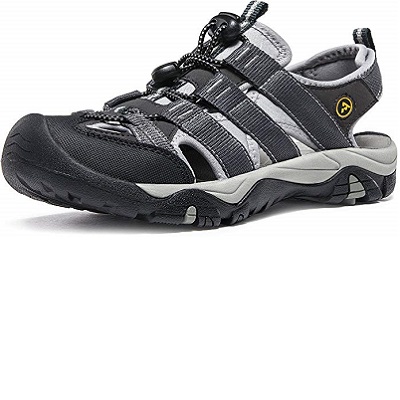 At number eight, these ATIKA Trail Outdoor shoes probably look closest to what you'd expect of a sports sandal. They were ranked number six on the SheKnows list for the top ten water sandals of 2018. Like the Nike sandals, these come in a variety of colors on Amazon. This shoe has a multi-layer protection for the front toe, as well as a sleek bottom design, complete with an outer rubber guard.
Durability
Positive remarks revolved around its lightweight and well-made design. Its durability was appropriately noted, as to whether sports sandals can hold up to the conditions of the outdoors is a key factor in making a selection. Likewise, its rubber material composing its outer guard makes for a durable shoe. From hiking to climbing to wet wading, customers said these shoes did the trick.
Quality Protection
Combined with the rubber guard on the outside, the hybrid toe-cap and inner layer lend themselves to protecting your feet. The synthetic upper is another feature for protection. These shoes are therefore best for more of a rugged terrain where you need shoes that are comfortable yet prevent injuries. Such examples include hiking on an area with mountains, where sharp rocks and rubble can penetrate the material.
Cost and Value
Price varies depending on the design and size. The price range is affordable, and Amazon customers claim this is a great shoe for the price. People compare this brand to another brand called KEEN, and says this product is for a better value.

9

. Northside Burke II Closed Athletic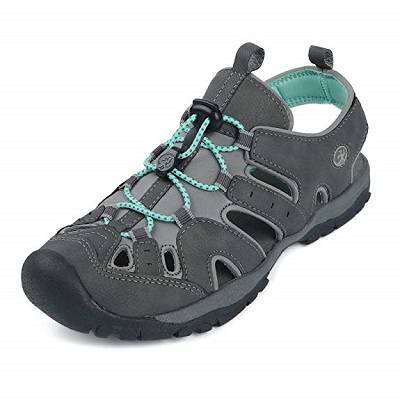 Designed in the Pacific Northwest, the Northside Burke II Closed Athletic sandals are advertised as comfortable, durable, and water resistant. On this list as number nine, these shoes are constructed of waterproof, synthetic polyurethane (PU) for one-piece thermoplastic elastomers (TPU - a mix of plastic and rubbers) closed toe sole. Dubbed a hybrid of a sandal and a gym shoe, an adjustable bungee cord is quick for putting on, and the tractioned lugs prevent slipping and falling.
Use of EVA Foam
The advertising of this product focuses a lot on its EVA foam backing, which is the same material used in craft foam sheets you see at the craft store. This makes the sandal breathable, lightweight, and soft. This material also provides extra soft cushioning for your feet as well as shock absorption. The neoprene assists in breathability for toe protection and the durable multi-directional sole offers reliable traction.
Shoeaholics Anonymous praises these shoes for comfort. They claim their writers who bought these shoes felt supportive on their feet and were very cushy and comfy. They also admired these shoes for their roominess in the toe area, especially since some sandals can feel like they're pinching your toes.
Despite its material, this shoe does not have an adjustable heel strap or an all rubber sole. Although if you are looking for those features, other athletic sandals made by this brand may have them. A chart at the end of the listing gives you all of this information.
Endurance
Customers enjoy these shoes for hiking, backpacking, and water activities. These shoes also seem to last a while and endure such extreme sports, since that was also a common area of praise. The majority of reviews are mostly positive. If you're looking for a shoe that will last a long time through thick and thin, then consider Northside Burke.
Cost and Value
Like NIKE's sandals, the price of this shoe depends on design and size. However, this price range is a lot less wide, with no shoe being under fifty dollars per pair. Reviewers say these shoes are excellent for the price.

10

. NIKE Benassi Athletic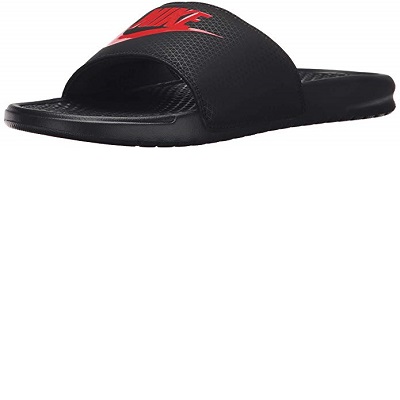 Amazon itself ranks the NIKE Benassi Athletic sports sandal as the #1 best seller in slippers. These sports sandals have a synthetic sole as well as a one-piece synthetic leather strap. Its jersey lining makes for a soft feel, and the injected Phylon midsole can double as an outsole for comfortable lightweight cushioning. Additionally, the flex grooves in this shoe help the slide move with your foot.
Transportable
These shoes are easy to slip on and off, providing maximum comfort and relaxation. There's no velcro or strap involved with this particular shoe. You can easily put them into a backpack or tote bag due to its slim design and light feel. These sandals are the least bulky option of this list, which may be favorable for such adventures as backpacking trips.
Sleek Design
This shoe comes in many sizes and colors, so you have a variety of plausible options. Among the praise for its padding and comfort, customers praise its glossy design. Not only do these shoes deliver with cushioning and lightweight stability, but they look good too -- no more mismatching outfits or feeling like your shoes look totally wrong in more casual activity sessions. The NIKE brand is known for keeping its sleek aesthetic and ensuring their products look high-quality, which is a key reason for its sales.
Cost and Value
These shoes range in price depending on the size and design you select. There is a wide range of prices on its listing but at a most reasonable cost. The online price is probably cheaper than the price you would see in your local sports store.

Subscribe to our Newsletter