Best Splitboard Bindings Reviewed & Rated for Quality
last updated:
Oct 03, 2019
As a snowboarder, you're always looking for the freshest and gnarliest powdery fluff. And since snowboarding wasn't always allowed on established lifts, shredders were forced to go out exploring for the perfect powder.
This proved to be a challenge as it is hard to navigate with a snowboard going uphill or on flat surfaces. Thus the invention of the first splitboard came to be in the early 1990s.
As always, specialized gear requires more specialized gear. While you can use regular snowboard bindings for your splitboard, we suggest against this as the best splitboard bindings will help you to get the most out of your splitboard.
So if you're looking for the perfect gift for a snowboarder in your life or you're looking for yourself, we've made a list of the best splitboard snowboard bindings and we'll even explain why they are important and how they work.
This is the best product on our list that is currently in stock: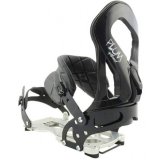 Plum Tech Bindings Eterlous
Why is it better?
Compatible with Voile
Compatible with Plum crampons
Lightweight aluminum baseplate
Lots of padding at the ankle strap
Flexible and supportive high back
In a
Hurry? Editors choice: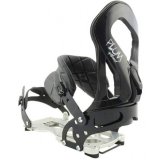 Test Winner: Plum Tech Bindings Eterlous

Weight
Materials
Durability
Compatibility
Value
By Default
10 Best Splitboard Bindings
Utilizes lightweight aluminum
Substitutes aluminum for stainless steel
Pebax Plastic is durable in the elements
High backs are supportive yet flexible
Compatible with all puck styles
Super premium price point
The Spark R&D Arc Pros are the cream of the crop when it comes to splitboard bindings. These have advanced features and are made from the most premium materials so they can outperform and outlast most on the market. These are super lightweight, so you'll be able to grab your favorite pair of snowboard boots and hit the slopes without being weighed down.
High Surf Backs
The Spark R&D Arc Pros are made of some of the best materials on the market so we award them lots of points in this category, and you'll see why.
These bindings feature high surf backs that are reinforced with carbon and nylon for tons of flexibility and support that is also lightweight.
And to add to the lightweight quality of the product, the straps, adjusters, and ladders are all made from Pebax plastic. This plastic is special because it maintains structure while still being durable even at frigid temperature--all while weighing up to 20% less than other commonly used plastics. We award points for durability and weight here.
This same design with a flex window allows for a more unique fit and offers up more agility so you don't feel rigid in these bindings.
Innovative Hardware
The Spark R&D Arc Pros are also made lighter by using specialized hardware. Instead of going with heavier stainless steel, these use 7075-T6 aluminum which is up to a serious 65% lighter than stainless steel. And they are harder to strip.
We award major points for compatibility as these bindings work with any puck splitboards. These are super easy to use though you will have to purchase your pucks separately.
And with T1 bindings for touring, you won't have to mess with cables or pins because these have been removed.
As for special features, we like the wammy bar that is easy to adjust to different degrees when you are touring and you can switch the lever to change from 12 degrees to 18 degrees in a jiffy.
Cost and Value
These ring up towards the top of our price range and we love their value because they have put immense research into this product to et the weight down to just 1.22 pounds per the binding and because these are built to last even in the frigid temperatures of the dead of winter.
And if you're looking for REI splitboard bindings, these can be found in the REI store as well.
Super easy to use
Works with just 1 pin
Moderate weight
Durable carbon
Powerful ride
The Union Expedition FCs deliver premium quality durability and support like no other. These work to relieve the impact on the shin and to ensure that energy transfer isn't wasted, and they also function in a super simplistic way so that you don't have to complete multiple steps each time you make an adjustment.
Forged Carbon
The Union Expedition FCs are made from forged carbon. What does this mean exactly? These babies actually boast 500,000 fibers that are turbostratic per square inch. For you, this means that you'll be able to move powerfully and efficiently both up and down the slopes. We award points for materials and durability here as these materials can really take a beating.
While these aren't the lightest on our list, they weigh in at around 2 pounds each, so they also aren't the heaviest either. Therefore, they still score well in the weight category.
Simplicity in Function
This item takes the complicated moving parts out of their design. We award major points for compatibility here as they only have a single pin system that is super easy to use. Simply pull the pin out, adjust, and lock the pin back into place. This is a breeze even with snowboarding gloves on.
This product is compatible with Voile Universal Hardware.
Cost and Value
The Union Expedition FCs ring up in the middle of our price range and we love their value because they bring simplicity and durability to what can sometimes be an unwieldy setup. And because they work to deliver more power up and down the mountain.
3

. Plum Tech Bindings Eterlous
Compatible with Voile
Compatible with Plum crampons
Lightweight aluminum baseplate
Lots of padding at the ankle strap
Flexible and supportive high back
The Plum Tech Bindings Eterlous are amazing for the splitboarder who is just transitioning into the backcountry. These bindings have a bit more padding and support, while still offering features that make climbing easier, so you can get the best of both worlds. So throw on your favorite snowboarding pants and make the brave leap to splitboarding with these bindings.
Padded Ankle Strap
The Plum Tech Bindings Eterlous bring a lot of the traditional aspects of snowboard bindings to the table which makes them a little bit more comfortable. They have an ankle strap that is fully padded, as well as a high back that is made from injected plastic. This allows for support and comfort at the same time so we award points for materials here.
The cap strap on the toe serves to lock you in super tight so you feel secure no matter what the conditions of your ride or climb.
The baseplate of this product is made from 7075 aluminum, which we have already told you is super lightweight and extremely durable, so we award materials and durability points for this.
Voile Compatible
These are compatible with Voile's interface to make for rapid transitions with minimal moving parts. They are compatible with Plum's crampons which you can use when conditions get super icy or slopes become super steep. So this product scores well in the compatibility category.
Cost and Value
The Plum Tech Bindings Eterlous ring up on the higher end of our price range and we love their value because they offer up tons of comfort and a smoother transition from standard slopes to backcountry hauls. Plus, they will make you feel secure and are easily compatible.
4

. Karakoram Prime Connect-Cis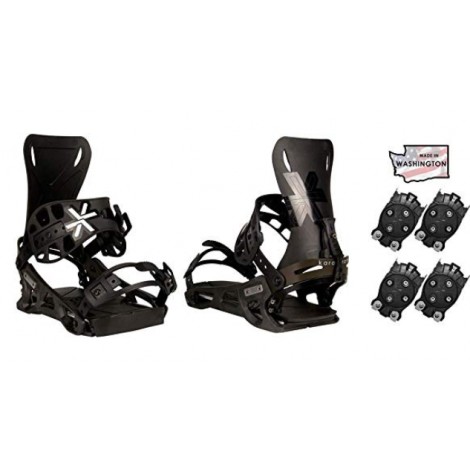 Split and quiver ready
EVA footbed
Responsive chassis
Great fit
Lightweight design
The Karakoram Prime Connect-Cis is another of the more premium items on our list. Reviewers find these to be really responsive and incredibly supportive with a fit to remember--all while still weighing in at under two pounds per binding. With a unique chassis, you'll find getting the perfect snug fit on your boot a breeze.
Stiff Sidewall Chassis
The Karakoram's come with a unique chassis that set them apart from the group. With sidewalls that are infused with carbon, you'll find more support and more immediate responsiveness on your ride.
But despite providing this support, the chassis is still open which will allow the flex that was intended on the board. We award points for materials here.
We like that these are made from Dupont Zytel, Ci Nylon, and aluminum alloy for lightweight strength and durability, and award points here. We also like that the stainless steel parts are kept to a minimum to drive down weight, as each binding weighs just over one and a half pounds. We award points for weight here.
Incredible Fit
This delivers a fit that is truly unique. The full footbed is made from EVA material and it allows for dual dampening. We like that the width is adjustable and that the straps at the toe and at the ankle are Air-Form for a great fit designed just for you.
These are split and quiver ready so we award points for compatibility here.
Cost and Value
The Karakoram Prime Connect-Cis ring up towards the top of our price range and we love their value because they are super lightweight and responsive with an unmatched fit. And because these were designed to last and constructed in the United States of America.
Budget friendly option
Touring bracket is pivoting
Lighter and more comfortable straps
No pins used
Lightweight and durable aluminum
Baseplate less durable than axle
The Voile Speed Rail puts a little bit of a twist on the traditional bindings that use pins or clips. This rugged model is insanely durable and can handle just about anything you throw at it. Though for all of this durability, you will pack on a few extra ounces as each binding still weighs in at less than 2 pounds.
Secures with Hooks
The Voile takes pins out of the equation. Instead, this option secures with two hooks that are super heavy duty. These attach to an axle made from 7075 aluminum, so you know it's lightweight and incredibly durable. This feature allows you to pivot a bit more freely which comes in handy especially when moving uphill. We award points for materials and durability here.
Redesigned Straps
The Voile Speed Rail Binding is compatible with Voile pucks so we award points for compatibility here.
We like that the heel cup can be fully adjusted and that you'll be able to access the puck with ease. Plus, the cutaways are self-cleaning so you don't have to worry about heavy ice build-up and the rear latch plate makes use a breeze.
Among the new additions to this model are the bumpers made from urethane and the new ankle and toe straps which are now much more comfortable and supportive than they were before--not to mention lighter.
Cost and Value
The Voile rings up at the bottom of our price range and we love its value because it is comprised of the same durable aluminum as premium models at about half of the cost of the premium models on our list.
Adjustable binding angles
Pebax pillow straps
Responsive ride
Adjustable heel rest
Highback reinforced with carbon
The Spark R&D Surge is made for women and they are quite possibly the lightest bindings out on the market today. They are similar to the Spark R&Ds for men at number 1 above, and they bring the same high quality and lightweight but durable performance to the table.
Pebax Pillow Straps
The Spark R&D Surge comes complete with Pebax Pillow straps. We love these so much because they are waterproof and designed to be able to stand up to freezing temperatures without becoming brittle and breaking.
We also like that these are super flexible and thin so as not to weigh you down and still allow you flexibility in the foot and a greater natural range of motion, while also delivering a snug fit.
The ankle straps are asymmetrical to give unique and greater support that ultimately ends in delivering a more responsive binding.
This product features a high back that is reinforced with carbon rather than the standard glass. This creates a more responsive product that is stiffer. Plus, you can fully adjust the lean forward of these bindings from 0 degrees to 22 degrees. And what's more, you'll be able to adjust to -13 degrees when you are touring.
For these reasons, we award nice points in the materials and durability categories.
Adjustable Heel Rest
This presents the same wammy bar we saw on our number one and can be easily adjusted between 12 degrees and 18 degrees. We really like this adjustable heel rest feature and it is incredibly easy to use.
We award points for compatibility as it can be used with puck splitboard bindings at large, as well as T1 system bindings.
Cost and Value
The Spark R&D Surge rings up at the top of our price range and we love its value because it offers up tons and tons of research and development for a lightweight product that is durable and that is responsive to the wearer.
Plus, with unique features that make this product easier to use, you won't feel so intimidated by the process.
7

. Karakoram Prime Straightline
Snaps on for easy changes
Nice and rigid response
Feel the flex of the board underneath
Extremely stable
More control and precision
Not compatible with others
The Karakoram Prime Straightline is a super-premium option that is as responsive as any product on the market today. With reinforced carbon parts and the actual capacity for you to feel your board's natural flex underneath you, you'll get a ride like no other and have the confidence to go way off-trail.
Peak Responsiveness
The Karakoram Prime Straightline is one of the most responsive units on the market today. The high back and the baseplates are reinforced with carbon which delivers stiffness and responsiveness that is hard to beat.
When you couple this with the mounting system that the Karakoram has made supremely stable (it attaches at 5 different points), you have a ride that is so sturdy and secure that you won't have any issues taking this puppy off course. We award points for materials and durability here.
We dock some points for compatibility because it only works with the Karakoram systems and clips. We like products that offer up a little bit more in terms of compatibility with other products.
That being said, we do like the way in which the clips work. They never leave the board so you don't have to fret about potentially losing a pen at the top of the mountain. And they snap super quickly and can be maneuvered with gloves, so that is a plus for us.
Feel the Flex
The Karakoram has some neat features that will allow you to be more in tune with your board's bending and flexing. With plates that are separated in the ride interface mode and a binding chassis that is open, you can feel the natural flexing in your board which endows you with a lot of more control and precise movements. We award points for materials here.
In terms of weight, these puppies weigh in at just around 1 and a half pounds each. That makes them some of the lightest on our list. We award points for weight here and the machined alloy is to thank for this.
Cost and Value
This item rings up at the top of our price range and we like its value because it offers more control and precision in movement as you can have a better feel for your board underneath you. Plus, you won't have to worry about losing pins at the summit.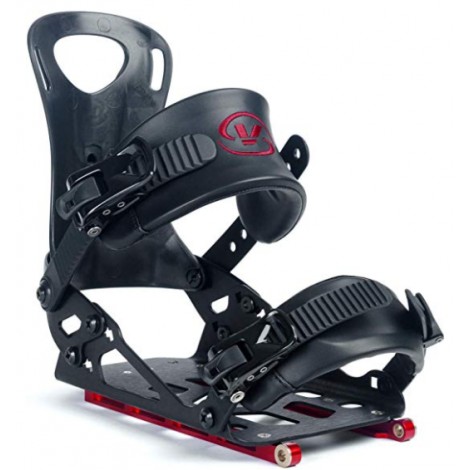 Great angles for touring
Compatible with pucks
Minimal set up
Bindings free of ice build up
The Voile Light Rail really brings home ease when it comes to comfort when in touring mode. With several special features that make touring easier and more enjoyable, plus a few extra features that help to prevent the build-up of ice on your splitboard, this product delivers comfort and ease that you didn't think possible.
Bye to Ice Build Up
This option has a few interesting features that will keep your bindings free of ice build-up which will keep you from getting weighed down. The base plate is laser cut and is actually designed to reduce ice collections. Pair this with higher verticle sides and you get even more stability too. We award points for materials and durability here.
We also like that the whole setup here has been parsed down to have a smaller profile saving on size and weight, so we award some points for weight here.
Negative Angles for Touring
The Voile will make touring on your splitboard an absolute breeze. You can fully adjust the cup of the heel which allows you to lean the sturdy high back all the way back to negative angles. This will allow you to achieve a stride that is longer and ease touring discomfort. We award materials points for this.
These are compatible with pucks, so we award points for compatibility. But the pucks do not come with your purchase and you will have to buy these in addition to the bindings.
Cost and Value
The Voile Light Rail rings up at the bottom of our price range and we like its value because it offers tons of comfort features to make touring easier at a price that you can really feel good about.
Incredibly lightweight
No pin system
Minimalist design
Can be used with crampons
Fat climbing wire
Among the most expensive
For the most serious riders
The Burton Hitchhiker X is the most premium option on our list so far and it's clear to see why. With tons of features for the most adventurous backcountry boarder, you will find everything you need and more in these. And all of that you'll find at just grams so you can really fly.
Minimal Hammockstrap and Capstrap
Burton has taken the peak design of their backcountry binding and made is even more elite for splitboards because this time it is even lighter.
The high back and the hammock strap and cap strap are super minimalist and thinner than ever before. This obviously serves to reduce weight, and the result is a moderately flexible stiffness in the high back. We award points for materials and weight here.
But that doesn't mean that this model lacks comfort. There is padding installed at strategic intervals to ensure that you don't bruise up or burn your calves and that you aren't on any unwanted pressure points.
T1 System
The Hitchhiker X has decided to go with the T1 system so that you can get changed and ready to go in a flash. With sliding brackets on the side you will no longer have to use pins. This also means that you won't be losing your expensive pins and find yourself unable to get back down the mountain.
We like that this unit comes with a fat climbing wire to make going up easier, and we like that they can be paired with Burton crampons for even harder climbs. These are, of course, sold separately. We give points for materials and durability here.
Cost and Value
The Burton Hitchhiker X rings up at the very top of our price range and we like its value because it is loaded with all of the features that you can imagine and it is super lightweight so you can really zip through the backcountry.
10

. Karakoram Prime-X Carbon
Can easily adjust angles
Nice and lightweight
Super firm
Good weight distribution
For pros
More features than average users need
The Karakoram Prime-X Carbon is truly designed with the female professional in mind. This is one of the lightest sets on the market and the whole of the binding has been reimagined so that it offers up even more support which gets that immediate feedback and reaction that pros are looking for.
Improved Power Transfer
The Karakoram Prime-X Carbon is super stiff and with all of that stiffness, you'll be able to enjoy more even transfers of power and greater immediate responses when flying down the slopes. Because the highback is made from carbon and the foot and heel are better fitted, all of this is possible. So we award points in the materials category here.
4 Point Attachment
This will also feel more secure than others on the market because it was made with the most intense scenarios in mind. With attachments at 4 points and a more even and consistent weight distribution, you'll feel confident in any slope.
Plus, we love how this lightweight body holds up well and how it allows you to angle for touring and for easier maneuverability, so we give points for weight and durability here.
Cost and Value
The Karakoram Prime-X Carbon rings up at the very top of our price range and we like its value because it is the best of the best if you are a true professional that needs every single premium feature in their arsenal.
Criteria Used for Evaluation


Weight
When considering the products that would make this Ten Best List, one of the most important things that we looked at was the weight of each binding. This is, in fact, one of the things that set split bindings apart from snowboarding bindings.
The lighter the product, the easier it is to maneuver when touring which is crucial for saving energy for the good stuff. In order to make each option lighter, higher quality materials are needed to scale back on weight while beefing up on durability. More on that below.


Materials
The materials that each product is made out of was another big consideration for us. We value products that are made out of specialized aluminum (7075 for example) that is airline grade. This stuff is incredibly light but also wildly durable so it can go places that other products can't.
We also value ones made with specialized plastics like Pebax Plastic as this stuff is thinner than before and also durable enough to be exposed to frigid temperatures without snapping in two.
We like products that have reinforced high backs for more stability and we like adjustable straps and heel cups.


Durability
When thinking about durability, we want to ensure that we are bringing you options that can actually withstand what the backcountry has in store. Because these will cost you a pretty penny, we work to deliver choices that are designed to be rugged while still maintaining lightweight bodies.


Compatibility
Splitboards are not always sold in complete sets. You will ofter buy a bit of your set a bit at a time unless you are just absolutely rolling in it. As such, you need to make sure that all of the pieces of your set are compatible with one another.


Value
We are always searching for the best value for our readers. That's why we draw your attention to the benefits of the elite brands and models, but also make clear that some of these features are truly meant for only the wildest and craziest splitboarders, so you may not require such a large investment to get what you need out of your bindings.
Expert Interviews & Opinions
Most Important Criteria
(According to our experts opinion)
Experts Opinion
Editors Opinion
Users Opinion
By Default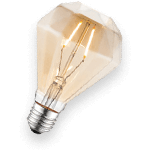 Why You Should Invest in Splitboard Bindings
While there are some products that you'll be able to interchange like your standard snowboard wax, and while you technically can use snowboard bindings, there are a few reasons why you'll want to go ahead and make the investment in real splitboard bindings so that you can get the most out of your splitboarding experience.
First of all, snowboard bindings are going to be heavier than splitboard bindings because splitboards are designed to be used in the backcountry. Because of this off-roading use, the splits are often more durable because they have to be ready for wilder situations.
You'll also get higher backs in the splits which will allow more support in a range of movements. Plus, the profile on splits is going to be slimmer so that you don't catch your ankles on each other as you are skiing up.
And finally, you'll find that splits come loaded with small extra features that make maneuvering in different situations much easier than with regular snowboarding boots alone.
So while you can get away with the snowboarding boots, you won't be getting all that you can out of your slope days.
Get Clear on Compatibility
Not all splitboards are created in the same ways or with the same hardware. And like we mentioned before, it is important to ensure that all of the products in your split kit are compatible with each other.
To do this, you'll want to make sure that your bindings are compatible with the touring brackets on your splitboard.
You'll also want to check to make sure that you either have the correct sliding plates or pucks to be compatible with your bindings.
If you aren't sure, it's always best to ask a pro. Head down to your pro shop on the slope or call the company that makes your board and ask whether a product that you are buying (whether it is from the same brand or not) is compatible. You can typically find this in the manual as well.
Other Factors to Consider


Fit
The fit was important for us to consider because feeling secure in your setup is extremely important as this is the best way to get a truly responsive ride.


Size
We looked at the size as well. We value products that are proven down in sensible sizes that correlate easily to boots and that come with detailed size charts to make selecting the right size foolproof.
Frequently Asked Questions
q:

Are there special boots that I should wear that are different than snowboarding boots?

a:

You may choose to side with a pair of boots that have a little bit more in the way of lateral support which you'll want to rely on while you are touring. But you are totally good to go in your old favorite snowboarding boots. No need for a new purchase here.
q:

How do splitboard bindings work?

a:

Splitboard bindings work similar to snowboard bindings, but they have a few different features that set them apart and make them more ideal for backcountry going.

They snap on in two different ways whether you're touring or snowboarding and they will allow you to achieve different angles which will make touring much easier.

They use different chassis and interfaces to do this so you'll want to ensure that you are familiar with how your specific set up works.
q:

Can I use regular snowboard bindings on my splitboard?

a:

Ultimately, yes. But as we mentioned above in the Expert Tips section, there are definite advantages to using bindings that are specifically designed for splitboarding. When considering the extra weight and lesser durability of snowboard bindings, it becomes easy to see why you would want to go with those designed for splitboards.

That being said, if you don't quite have the spare cash lying around, your pair of snowboard bindings will do in the interim until you can really save up.
q:

What are crampons?

a:

Crampons are your best friend when it comes to super slippery slopes. And trust us, when you are moving upwards and trying to scale that last icy peak, you are going to be glad that you brought these bad boys along.

Basically what these do is attach to the pivot point when you are in touring mode and they allow you to glide with far less effort than without them.

Pretty much every huge company brand will make crampons that are designed specifically for their bindings, so before you grab a pair, make sure you are getting ones that are compatible.
q:

Can I ski with my splitboard?

a:

Don't do it. The shape of your splits will not allow you to properly turn and the design of the splits is not intended to absorb the shocks and impacts of high-speed skiing. While it seems like it could be fun for a bit, it is actually quite dangerous and you should not do this.
Subscribe to our Newsletter