Best Sony Point-and-Shoot Cameras Reviewed & Rated for Quality
In a Hurry? Editors choice: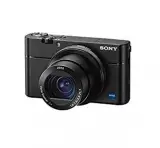 Test Winner: RX100 VI 20.1 MP

Photography has always been a focus for Sony, whose prior attempts to craft a great camera were met with yawns and unenthusiastic stares. While the 1990s were full of disappointing point-and-shoot cameras, nowadays Sony has stepped up their game and crafted a line of point-and-shoots that are really special. The point-and-shoots Sony has created has revolutionized how we go about photography. From the funny moments to the poignant ones, Sony knows that we want to be able to capture them all. These point-and-shoot cameras now make it possible for anyone to do that! While there are plenty of other camera brands out there, we believe that Sony's brand is a reliable, high-quality one. Here are the 10 best Sony point-and-shoot cameras, and why they'll make a difference to both your memory books and your Instagram game.
Standout Picks
Criteria Used for Evaluation
Features
Sure, part of the benefit of having a point-and-shoot camera is the fact that we don't need to worry about all those pesky features. Nobody particularly needs 24 different camera settings unless they're a professional photographer. When it comes to capturing everyday memories, more settings means more stress, more work, and more confusion. It also means you might end up missing that perfect shot of your child's first steps! Oh no! With Sony's point-and-shoots you can grab, click, and capture.
There are a few options, though, for those that don't necessarily want to buy merely a basic camera. The point-and-shoot cameras that are currently out there also have other features as well, which is something we've taken into consideration on this list. Not only have we looked at the effectiveness of the basic features traditionally included in a point-and-shoot camera, but we've also gone through and looked at the extra features that are included with each of them. From the focus to the zoom, there's more to these cameras than meets the eye.
Many of these cameras do feature the basics. For many of our readers, that's all they're wanting. However, one might find that they're stuck in a spot trying to take a photo that they wish they had a little more strength on the zoom for or a different configuration for the light. Taking that into consideration, we've compiled the top ten list with both basic features and creative additions as well. The ability of the camera should be the first thing you consider when purchasing. We've certainly thought about it here.
Ease of Use
Sorry sports fans, we're talking about a different type of stats here. Forget about basketball points-and-shots, we're looking at Sony's point-and-shoot statistics. That means things like megapixels, memory space, and ISO sensitivity. These are the things that might go over some casual photographers' heads but are definitely positive for those that want a little more control over their photos. Point-and-shoot photography might be looked down upon by some photographers, but not us.
We believe in setting people up for success. Sony believes the same, which is why they've put a lot of effort into figuring out the most compatible and accessible options for all the stats and configurations these cameras can do.
Creative freedom is important for any artist, no matter what they're using to create with. Photography is an incredibly personal art form, and normally requires a whole lot of study and knowledge to really understand what's going on inside the lens. Thankfully, these point-and-shoots are more streamlined, but still, retain a whole lot of the more professional statistics. We've gone through and found a mix of basic point-and-shoot options as well as ones that have changeable and viewable stats.
Value
While some of our other lists have looked at cameras from a "professional, amateur, and entry-level" tiered budget system, this list is a little more accessible. Point-and-shoot cameras all float in approximately the same range. Of course, there are a few budget options, as well as a few pricier options. Overall, though, they don't necessarily have the same kind of disparity that DSLRs or other "real" cameras have. Due to this, we decided to base our top ten list more on quality and abilities rather than price.
That being said, we absolutely can't deny the fact that price is an issue for many people, especially when buying technology. Many times if we opt for a cheaper version of a product we don't get the same type of quality. Conversely, many point-and-shoot camera options are already on the cheaper end. If you're not purchasing from a reputable brand, you might find yourself out of luck on the quality front.
Sony, with decades of experience behind them, brings excellent material quality and manufacturing work to us at prices that definitely aren't outrageous. We know that there are many experiences out there that require a good camera, but limited budgets to buy them with. That's why we've trusted Sony's lower-priced point-and-shoot cameras. Though we've also thrown in a few higher prices for those that are wanting something a little more high tech.
10 Best Sony Point and Shoot Cameras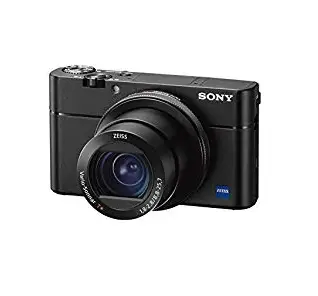 Where do you even start with something as utterly astounding as the Sony RX100 VI or "The Six" as some folks tend to call it? Well, if it's not evident that the Sony RX100 VI is the greatest single point-and-shoot camera made by Sony, then know that this might be the greatest point-and-shoot camera ever made by any company in the twenty-first century. Which might be why it's a bit ridiculous in the price department.
Vloggers Rejoice
There are so many reasons why the Sony RX100 VI is a vloggers dream camera, but let's go ahead and get the single negative thing out of the way. There's no hot (or cold) shoe on this device, and no aux mic jack. Boo. However, this point-and-shoot is a high-density, 4k video recording, with a 24-200mm flexible zoom lens, and a completely reversible, high-resolution screen, to help you capture all those important moments, talking into your camera. It's a vlogging paradise. Minus the sound thing of course.
Super Tiny
Now, there's a lot of fighting in the point-and-shoot space about size. Because, the entire market was essentially created in order to get more cameras in people's hands, and cut out all of the mumbo-jumbo and extras from the professional world. These cameras had to be something that could easily fit in your pocket, and almost none of the cameras at the top-end of the market can beat our the RX100 VI in terms of size. It's roughly the size of a deck of cards. Which is bonkers small for a 4k video beast!
Cost and Value
Sure, we mentioned one glaring flaw in the vlogging portion of this overview, but the other problematic area arrives in the cost. It's expensive. You can get a fairly decent DSLR body and at least one decent lens for the price of this point-and-shoot. If you're seeking portable, lightweight, and incredibly powerful vlogging gear, this might be the best option on earth. If not, it might be an easily passed up product.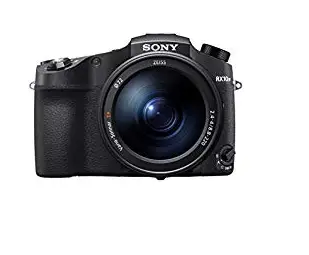 Sony's Cyber-Shot lineup was the first to get radically overhauled in the late '90s and early 2000s, but ultimately, it has fallen to the wayside as their Mirrorless full-frame cameras, and their ever-popular-with-the-old-people "purse cameras" continued to perform well in all markets. This, the extremely beefed up Cyber-Shot RX10 mark IV is one of the single most powerful cameras ever designed in a fleshed out "bridge camera".
The Minivan of Cameras
If you're ever explained the idea of technology simple enough to use by those not "one with technology" as "mom and dad tech" then you'll know exactly what we're talking about here. This camera is the closest thing a "mom and dad" can get before crossing the bridge over to the amateur or professional DSLR marketplace. It's one heck of a camera, and comes with all the ease-of-use bonuses that the technologically stunted will love, but with insane specs and build.
Sensing a Trend
With the working relationship between Sony's Bionz X 20.1 megapixel sensor (same one that's in the RX100 lineup), the ZEISS designed Sonnar 24-600mm ultra-zoom lens, the world's fastest auto-focus speed (0.03 seconds), the 4k video recording up to 120 frames per second, Sony's optical SteadyShot technology, and a macro bottom end of the 1inch stacked sensor, we've noticed that Sony isn't putting all of their horses into this race, but rather putting all of the races into a single horse. This horse.
Cost and Value
Remember that thing we mentioned about this camera not being for professionals, but being as close as you can get in an all-in-one imaging device? Well, nothing speaks more volumes regarding that statement than the staggeringly high price of the Sony Cyber-Shot RX10 IV. However, if the complexity is the only thing keeping you back from amazing images, and money isn't part of the equation, then this is the best camera you can find.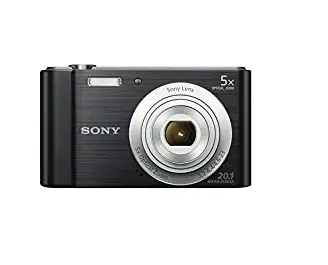 We're back in the saddle, cooking up another "grandma's special" with the Sony DSCW800. It is, again, a little brother to one of the cameras higher up on our list, but that shouldn't alarm those of you seeking a decent point-and-shoot camera that will fit in any of your jean pockets, that can easily capture moments from trips, get-togethers, and parties. In fact, this is the camera my wonderful grandmother used to take a picture of the entire group at this summer's annual theatre trip.
Smile Detection?
Yup, you read that right. This compact point-and-shoot camera from Sony has a built-in detector for your happiness. No, not really. But it does have a smile detection mode that will automatically snap a picture if it detects someone in focus smiling. This can assist in ensuring that grandma isn't left with a bunch of pictures where no one is smiling because the entire group had to eat fruitcake even though she swears everyone loves it, and it's only manners keeping the entire family from spoiling her vastly overblown idea of how great you all are.
Guided Tour
Do you need your camera to hold your hand and walk you through some of the more complicated features and menus available, and at your disposal? Well the Sony DSCW800 will be perfect because it comes with a built-in guide that will help navigate the treacherous menus and features. This camera truly couldn't get more grand-parent proof. It's the perfect tool for someone looking for a nearly hands-off approach to capturing moments of their lives, leaving them all the time in the world to actually enjoy those moments while they're in them.
Cost and Value
Marketed for less than a hundred dollars, you'd be hard pressed to find a better all-around pocketable camera on the market. Sony has packed a lot of helpful software into this point-and-shoot, and the specs aren't too shabby either. It's worth its weight in gold, but luckily for you (or your elders), you don't have to pay that much to get it.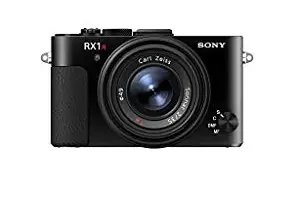 Now we're getting to my favorite part of the list. The part where we through all hopes and dreams out the window, and pretend that they are lifted to the heavens by the idea of having infinite amounts of money, and no better thing to spend it on. We're talking ultimate Sony camera package in terms of style, in terms of specs, in terms of cost, in terms of baffling quality
Canon who?
What's a Nikon? Those are just two of the questions you might be asking yourself when you look at what exactly Sony is offering in this, their multi-thousand dollar "compact camera". The Sony RX1 was mind-blowing back in the day, and this, the second model, is one of the only full-frame compact fixed-lens cameras ever made. It has an enormous sensor in it, the same sensor that is in the amazing and revolutionary Sony mirrorless full-frame lineup. This, the RX1 RII has a 42.4-megapixel imaging sensor!
Screen and Focus
Two of the Sony RX1 RII features that don't get a lot of love from the press and youtube reviewers alike are the pop-up viewfinder, with its OLED screen, equipped with 2.4 million dots, and it's insanely clear 3" LCS tilty screen. The "extra fine" LCD makes the display extremely clear, and easy to read, while the viewfinder takes what the RX1 original left on the cutting room floor. Everything in tandem makes a brilliant overall package.
Cost and Value
We've entered the twilight zone for point-and-shoot cameras. The range of a few thousand dollars. The hilariously expensive, but powerfully equipped RAW shooter that can and will do well to fit inside any pocket you truly want to put it inside. There's even a real hot-shoe, making this a camera that can get you where you're going, and in style.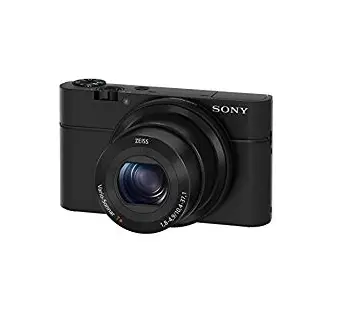 Here's another point-and-shoot camera co-engineered with ZEISS lenses, that looks a whole lot like what we've come to expect from the market of compact fixed-lens cameras. There's nothing poor to shake a stick at here, with the RX100. Everything from the price, to the above-average specs on the inside, and all the way back around to the 1" CMOS sensor that Sony has been touting around their factories for a decade yells quality choice, and we can't really argue with any of that.
RAW
It may not be the first thing vacation shooters will think of when they begin shopping for a point-and-shoot camera before taking off to a land of hotter weather or higher altitude, but the ability to shoot in RAW format is a huge plus. It's almost unheard of in this compact market, but it can be extremely useful. For those of you that don't know your way around editing software, a RAW format file is every single bit of information captured by your camera. The JPGs that most cameras output is a generated, and compressed file. If you want to edit or do post-production on your photographs, RAW is the only real way to have access to all the possibilities.
The Glass
Most of Sony's lineup in the point-and-shoot category comes with the weight of their long-standing relationship with ZEISS, who develops almost all of the Sony compact fixed-lenses. This particularly beautiful ZEISS lens is a magnificent f/1.8 multi-layer coated lens that provides amazing clarity, bokeh, and function.
Cost and Value
At just a few hundred dollars, you're looking at one the most well-rounded compact fixed-lens cameras on the market today. It's not the most budget-friendly and will need a tiny investment prior to boarding your flight, but what you will get out of it will blow almost any other point-and-shoot in this price range out of the water. But hopefully not into the water, because this isn't waterproof.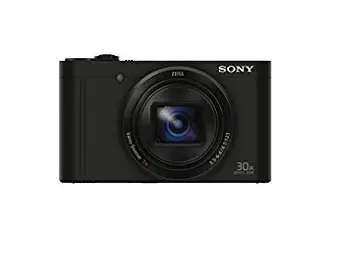 It's beginning to take form, isn't it? The simple designs of the point-and-shoot market, which tends to make many folks believe that all of the cameras within it are alike. But if you do a little research, and read those product specs, you'll know that not all compact fixed-lens cameras are built the same. It's a difficult, but distinguished company that can make an entire line-up of completely viable options for the world in the point-and-shoot game.
The All-Rounder
It's listed at a very great price, and for the number of things packed into this tiny little frame, the Sony DSCWX500 is a pretty astounding camera. It does everything well. Not great, but well. The camera's sensor is an Exmor R CMOS sensor, paired with Sony's Bionz X image processor, making for quick stills at 18.2 megapixels, at up to 10 frames captured per second. The video is a well-rounded 1080p resolution at up to 60 frames per second, something you won't find in most compact cameras on the market. It's also got wi-fi and NFC connectivity, making it a breeze to quickly upload those clips or stills you just shot.
Get That Vlog Started
If you're on the hunt for gear to vlog, but you're just starting out and the intense wave of YouTube earnings hasn't started flowing into your wallet yet, you might try to find a decent, but affordable vlogging camera. Which is exactly where the DSCWX500 should come into consideration. It's got 1080p video recording at up to 60 fps, and it's got a wonderfully crisp and bright 3" LCD screen that does a full 180 flip for vlogging.
Cost and Value
This compact point-and-shoot camera from Sony skirts just above what we would consider the budget range for pocketable cameras, but that doesn't make it less of a deal. It's a fantastic all-around product that will get any job done given the right inspiration. And, it's probably the best, cheap vlogging setup money can buy. So if you're looking to break into the Neistat game, look no further.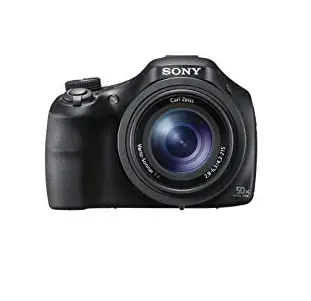 It may look a whole lot like the magnificent and expensive Cyber-Shot RX1 RII, but the DSC-HX400V is just simply a standard powerhouse in roughly the same body, built for those folks looking for a nicer camera, without the compact nature (and loses that come with such a thing). There's a lot to love about this camera, without a lot to give up in order to obtain one. It's got a few features that make it a premium point-and-shoot camera compared to the rest.
Wi-Fi and NFC
In the modern day of "doing it for the Gram" and posting your reactions to things immediately after experiencing them (by the way, this is when your reaction is the most potent, but also by far the least accurate), having built-in wi-fi or NFC capabilities in your camera is a game changer. Immediately, you have access to your photos or clips on your computer, or your mobile device, making them ripe for posting and hashtagging.
The Old Beef
The DSC-HX400V isn't new by any stretch of the imagination, which will make the specs it has sound far more insane when you think about it. Sony has managed to pump a lot of these sensors, and image processors into smaller cameras, but the bonus you get from the Carl Zeiss designed 100x digital zoom lens really throws a punch. There's a 20.4 megapixel Exmor R CMOS sensor in this bad boy that spits out amazingly vivid and crisp photographs.
Cost and Value
We're going to put this Sony point-and-shoot camera in the budget category, simply because the price is lower than the average, and it still manages to outperform many of the compact cameras in the entire market. For just a few hundred bucks, you can add a magnificently easy-to-use, and quickly accessible camera to your toolkit as you seek to cement your memories in stills.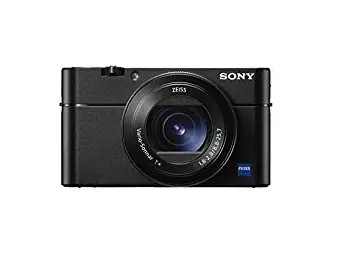 We thought about not including the Sony RX100 IV on this list because we've already gone into so much detail about the RX100 VI in the number one slot of our charts, but because it's that much cheaper, and only slightly outdated in comparison to it's older cousin, we knew it would make a great and practical addition to the bottom half of our list.
hutter Speeds
Sony calls their insanely quick shutter speed "dramatically accelerated" in terms of the sensor readings, which provide photographers with a pretty blazing max shutter speed of 1/32000th of a second. This means the difference between a completely still image of a sports move (see: baseball swing) and a blurry "action shot". It also allows for wonderfully beautiful performance in heavy light situations, all thanks to Sony's Anti-Distortion Shutter system.
Four K
Sure, 1920 by 1080 video resolution is fine. In fact, mom and dad, or even grandma and grandpa, are never going to tell the difference. My dad still thinks his 1080p television lives up to modern displays. What makes the RX100 VI one of the greatest compact video recording devices the world over, can also be found in the little sibling. The RX100 IV shoots in the same true, high-dynamic 4k video resolution, making for extremely crisp and beautiful clips.
Cost and Value
At less than fifty percent of the price that comes with the RX100 VI, the RX100 IV should be one of the first cameras considered if money is the biggest factor in your upcoming purchase. There's no denying its capabilities, even with some of the finer-tuned things that big brother might have, this little machine is a powerful punch.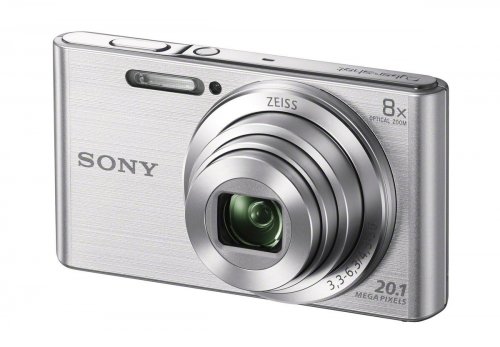 Sony, as you may be able to tell already this deep into our list, has an awful knack for not being capable of naming their products anything nice. Always, with the discernable jumbled up letters and numbers like some mad attempt to ride your tray of scrabble tiles. But, the DSCW830 is probably the type of camera you expected to see on this list when you read the title. It's the quintessential point-and-shoot camera, and it is listed on the market at a phenomenal price.
Stills Machine
When you consider all of the reasons one might want to pick up a point-and-shoot, you've got to include travelers on that list. So what's the best outcome of carrying a lightweight, and easy to use camera on your travels? Capturing those moments. Sure, you're not bringing around a point-and-shoot in order to take breathtaking photographs of city lights or mountains, but rather you want to cement memories easily. The 20.1-megapixel sensor on the DSCW830 is tremendous at just that.
Panoramic Shooting
One thing you don't tend to expect in the world of point-and-shoot cameras is the modes or tricks. There are some standard things that come with a lot of cameras, but something like panorama shooting modes isn't as common in this neck of the woods. Which is why it's surprising that a camera with a price of just north of three digits would have a full three hundred and sixty-degree panorama mode.
Cost and Value
We'll cut right to the chase. You can't find a better camera in Sony's lineup at this price. It's shocking how little it costs, and it has a larger megapixel sensor than half of the DSLRs currently circulating the world. Mix that with some grown-up abilities, and a ZEISS designed optical zoom lens, and you've got one of the greatest photographic packages of all time. The DSCW830 should be something everyone has.

10

. TX Series DSC-TX9/H 12.2MP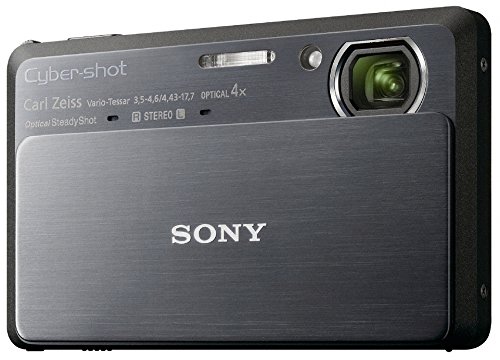 As we say goodbye to this list, we wanted to add something that is close enough to the budget range of our price spectrum, while also offering up something a tad unconventional, and neat. The Sony TX Series pocketable compact point-and-shoot camera is almost unlike every other camera manufactured today. Just look at it!
Hideaway
Using an extremely slim slice of steel, the Sony TX Series DSC-TX9 takes what would normally be a retractable lens, and puts it flush within the body so that it can add in this sliding door that fully covers up the from portion of the camera. In a bag, or on a table, this might resemble something more akin to a business card holder, not a few hundred dollars worth of technology. It also helps keep the Sony TX Series 9 camera insanely small and compact.
No Fuss
So the front of the camera completely hides away behind a protective, and full-coverage providing steel sheet, but what about the backside of the camera? Well, that's a 100% screen. Sporting a 3.5" "extra-fine" LCD touch screen that covers all of the real estate on the back of the camera, you'll notice a whole lot of zeros in the switches, and buttons department. This makes the compact beauty of the Sony TX Series point-and-shoot camera extremely intuitive and sleek looking.
Cost and Value
There are a few other cameras, from other manufacturers, that have mirror the design of the Sony TX Series 9 point-and-shoot, but none of them within four or five hundred dollars range of the Sony camera. It's inexpensive. It's revolutionary. It's stunning. There's nothing cooler than this camera in the compact point-and-shoot market, and for a near-budget priced camera that can easily capture moments in an instant, you can't go wrong.

Subscribe to our Newsletter