Best Snow Toys Reviewed & Rated for Quality
In a Hurry? Editors choice: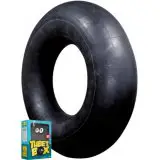 Test Winner: Tube in a Box

You awake with a start. The air is crisp and cold, even in your air-conditioned house. Your young child has just barreled into your room, waking you and the spouse. They're jumping with absolute elation, babbling so incoherently that your groggy, coffee deprived brain can't keep up. Then a single word makes it into your mind. Snow. It's snowing! It seems that while you were all sleeping, Jack Frost paid your house a visit. And he brought his dump truck, as the
snow lies in inches on the ground
. Perfect for playtime. But all
playtimes need toys
. No snow day is truly complete without snow toys. Whether it's a snowman making kit or a snow tube for
riding down those steep hills
made into the perfect slide by the snow.
Standout Picks
Criteria Used for Evaluation
Model
Variety is the spice of life, and when you're looking to have fun with snow toys, variety is the best thing there is. As you have gleaned, there are many different types of snow toys on this list, for the younger and older child, the creators and the sportsmen, and more.
So, the main criteria for getting on this list was whether or not the entry was offering something that the entries that had been gathered thus before were not. Some were obvious like of course there was going to be a snowboard on here somewhere, this is a list about snow toys, it's practically a law. However, some, like the snow art kit and the snowball makers, were more interesting additions that made the list more varied and interesting as a result of their presence.
Versatility
The main thing any product, especially toys, should always look for is the ability to be played with as often as humanly possible, so as to make sure that the buyer gets their money's worth from the toy. So, a higher entry is a toy that can be used on more than just the snow. Obviously, the snow is the vital area, but you can use the ski scooter on various different terrains, with the only criteria being smooth and flat.
As great as a snowboard is, you can only really use it one time a year, then it's back in the closet until the next snow day or until you get too old to use it. Versatility is one of the most important things to a toy, so when you go looking for a toy for the snow day approaching, ask yourself if you want to use this toy elsewhere in the year, and whether or not you can.
Durability
We as kids don't ask a lot of our toys. Generally, all we want from them is for them to keep us entertained, give us something to do when we don't have school, homework, or any of the shows we like to keep us busy, and one last important thing, don't break on us when we're playing with them. Rather simple instructions, but you'd be amazed how many toys fail to grasp the final instruction. Durability is one of the most important criteria for any kind of toy, but it goes double for snow toys.
Because snow toys are exclusively meant, by their very nature, to be played with outside. So, they need to be able to withstand the roughhousing that entails. Whether it be being passed around from kid to kid, none of which are going to be able to comprehend how delicately the toy should be handled or being thrown around for the fun of it. Kids, generally speaking, hate reading the instruction manual, so any toy meant to be played with outside needs to understand this and be made with the durability that this mindset implies.
Value
Kids toys should not cost all that much, generally speaking. Yes, some, like the toboggan, are of course going to be more expensive than others. However, in cases like the snowball makers, the cost should not be that high. While you will definitely find many in the double-digit costs, because that's just the economy nowadays, it's rare for a non-electronic children's toy to go anywhere people would consider marginally expensive. And this is for the best, after all, children's toys should not break the bank.
10 Best Snow Toys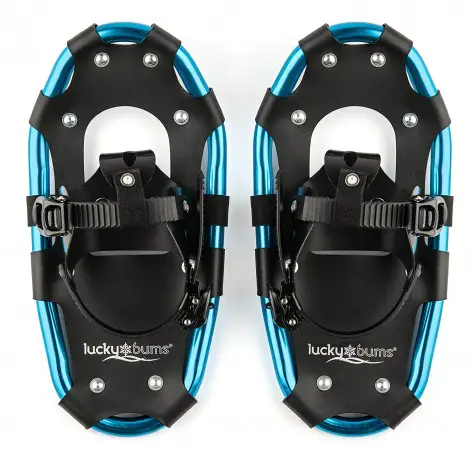 Starting off our list, we have Lucky Bums Youth and Adult Snowshoes. Every kid needs their first pair of snowshoes for when their first snow day hits. And Lucky Bums are about as perfect a place to start as any. What makes these snowshoes so great in the first place? Well, let's find out.
Basically indestructible
Built with a lightweight aluminum frame that's no less powerful, these snowshoes are some of the most powerful snow toys on the market, able to withstand any kind of shenanigans your child puts them through.
Traction and support
Every good pair of snowshoes needs to have good traction in order to be worth your money, and thankfully, this pair more than has enough traction to see your kid through a fun day out on the snow.
Cost and value
The best part of this item is the price. Snowshoes usually cost quite the pretty penny, especially ones of this high quality. But you'll rarely find this pair of snowshoes costing all that much compared to its more professional, adults-only contemporaries.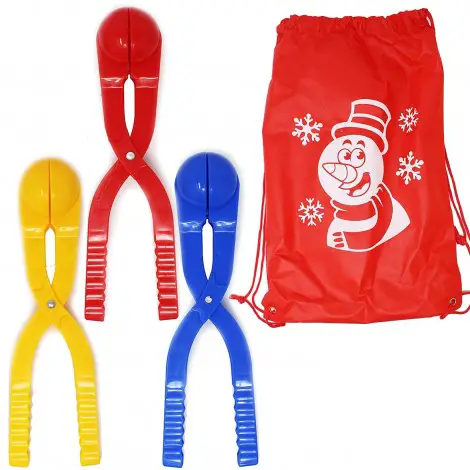 In the #2 spot is the Joyin Toy Snowball Maker. We all dream of making that perfectly round snowball we see on t.v. but the reality is a cruel, not perfectly round mistress, so they almost never turn out right. Fortunately, toy company Joyin Toy shares in our collective childhood frustrations, and so has wrought the snowball maker!
Perfectly round snowballs
This toy's remarkably simple design makes the perfect, completely round snowballs. Just pack in as much snow as you can into one scoop, put plenty on top for the other scoop to squash, then open it up to reveal symmetrically round snowball goodness!
Not just for snow
Taking your kids to the beach but short on beach toys? Reach into the back of the closet and pull out these bad boys, as not only can they be used for snow, but they can even be used to make wet sand balls. They can also be used on dry sand, but the results aren't as fun.
Cost and value
This product usually comes in sets of three, and yet you'll find the price of this toy very reasonable across retailers. So, if you need a good old-fashioned snowball fight, then this toy is the perfect Christmas present.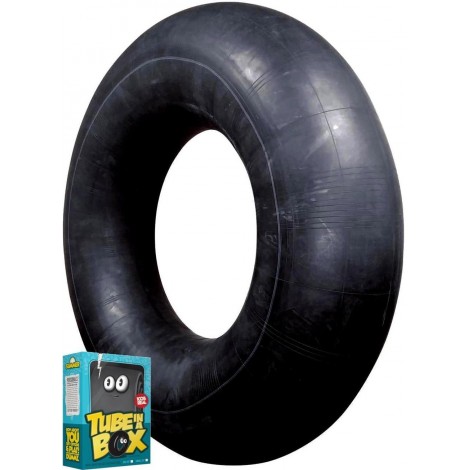 Finishing up our top 3 section, we have the Tube in a Box Original Snow Tube. There's nothing quite like a snow tube, is there? Riding down a snowy slope at top speeds, feeling the wind in your face and hair as you slide, the streams of nippy cold air feeling like they could almost cut your face when you hit top speed. There's nothing like it in the world, and this tube is the best means by which you can do it.
Safety valve system
Whereas before, these kinds of tubes used to have safety valve systems that consisted of a long metal stem that could poke you if you grabbed at it wrong, this newer model consists of a rubber valve and steam cap that's not only more comfortable to use but overall more natural as well.
Tear resistant
When you're sliding at the speed that you want to be going when you're riding one of these things, you want to make sure a stray branch isn't going to ruin your fun (not to mention your back upon landing). So, this snow tube is made from high-quality commercial grade rubber that is almost 100% tear resistant.
Cost and value
This tube comes in a variety of different sizes, and thus a variety of prices. These prices tend to vary wildly, not just in terms of different retailers but different sizes as well. But generally speaking, and this likely doesn't need to be said, but the "monster size" tube is the most expensive.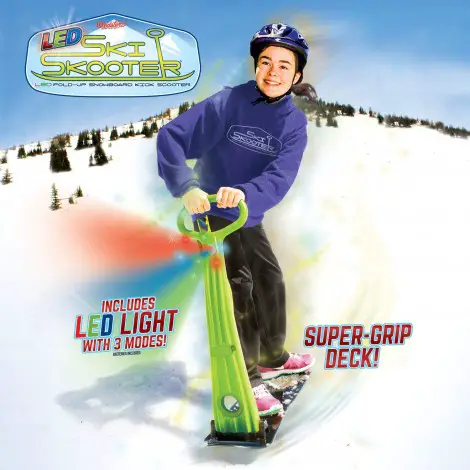 Riding on a scooter is one of childhood's most cherished activities, right up there with skateboarding and swimming. However, when the roads are covered in ice, it makes riding on much of anything with wheels a tad bit difficult. Fortunately, in comes, Geospace with their wonderful (if poorly spelled) Original LED Ski Skooter.
Rides on almost anything
Is it flat? Is it smooth? Then you can ride the Ski Skooter on top of it. This scooter is one of the most versatile items on this entire list, as it can ride on anything from snow, to sand, to hardwood floors. On the ski scooter, all that is smooth is your playground.
Tough but flexible
When riding on top of a scooter of any kind, you need durability, yes, but you also need just enough flexibility to keep yourself steering right. Fortunately, the plastics used to make the ski scooter are tough enough to withstand any kind of roughhousing, but flexible enough to be able to give you that bend you're looking for during the perfect steer.
Cost and value
For a children's toy, you'll find this one leaning on the more expensive end of the spectrum. This is likely the fault of the LED in the scooter, as that kind of technology tends to ratchet up the price. Still, though, it is more than worth it.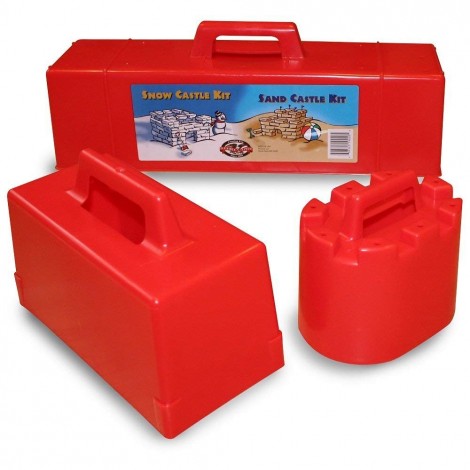 Who doesn't want to build a snow fort? Whether it's pretending to be an Eskimo or engaging in a harrowing snowball fight with those 6th graders from down the street, this kit will see you through any kind of playtime, especially if you're the creative type who loves to get experimental with their creations.
Perfect building bricks
What is a snow fort without the bricks that build it? Well, imaginary, of course, so bring your imaginations to life with Paricon. This snow fort building kit helps you construct perfect building blocks that actually stay together once you pull them out. Leading to the perfect fortress of snowball warfare.
Heavy duty design
When you're using a snow fort making kit, you need two things: one, sturdiness, so it lasts a long time, and two, flexibility, so the molds will let go of the snow when you've made the bricks without hurting them. This kit has both, which is highly appreciated.
Cost and value
For such a heavy-duty kit, it's shocking just how affordable this toy is. With most retailers, you'll rarely see this kit go anywhere beyond a perfectly reasonable price.

6

. Paricon 6' Canadian Toboggan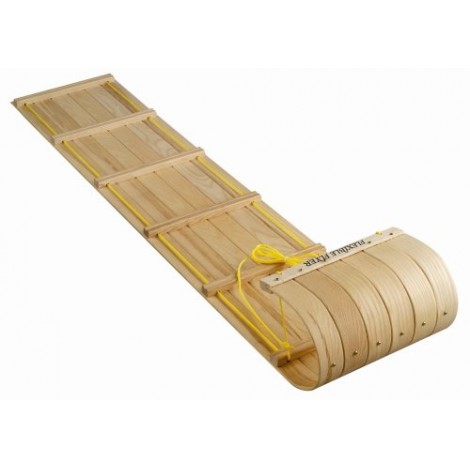 And at #6, a staple of the snow day, the world over the toboggan. This wonderful mini sled has been used by families on nippy winter mornings ever since the toboggan was invented centuries ago. And our friends at Paricon have made one of the best models out there right now.
Zero assembly
With something this big and complex, one would think it would need a lot of assembly, right? Wrong! This toboggan comes as it is right out of the box. Meaning that the only thing standing between you and your parents from going out and having some sledding fun is the time it takes you all to get ready.
Steam bent hood
Using carefully applied bursts of steam, the wood this toboggan was constructed from was very naturally bent backward until it reached the necessary angle to be a hood for this toboggan. No chemicals, no trickery, just good old-fashioned ingenuity to make this toboggan.
Cost and value
Toboggans are not cheap, however, and regardless of where you go to find this one, you'll quickly learn that this is easily the most expensive item on this list. Yet, considering the fun you'll have on it, it's likely to be more than worth the price.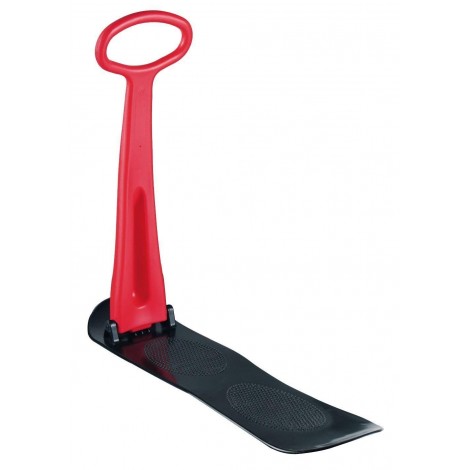 In #7's place, we have another snow scooter, this time from our friends at E-Joy. While it has no LED lights for evening rides, you'll find that there are still plenty of other reasons why you should choose this scooter.
Non-slip pad
The footpad of this scooter ensures that you won't have to worry about accidentally slipping off because some stray ice made it onto your scooter. The footpads of this scooter are outfitted with a special surface that keeps your feet locked in the right position through nothing more than careful manipulation of traction.
Take it anywhere
Want to take this scooter somewhere but worried about being able to fit it into your car? No problem. This is a very simple machine, so it just needs to be folded in half to be practically as flat as a board.
Cost and value
Because of the lack of technology, you'll likely find this scooter for a very reasonable price in most toy stores.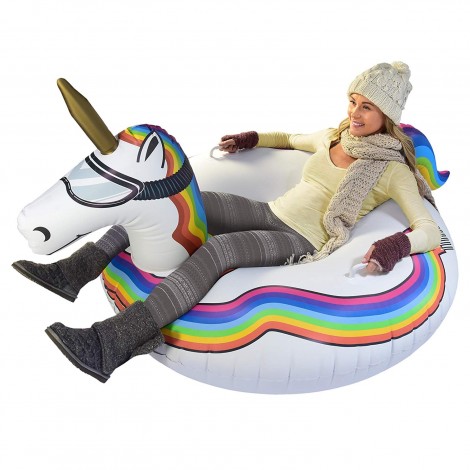 Kicking off our final 3, we have the GoFloats Winter Snow Tube. being such a staple of winter in and of itself, you couldn't honestly believe that there'd only be one snow tube on this list. And what better number 2 in terms of snow tubes than GoFloats stylish entries?
Ready for the weather
Unlike a lot of its contemporaries, this snow tube is specially treated to withstand the winter cold. The rubber it's made from is much thicker, making it more resistant to damage, as well as able to handle the coldest temperatures.
Rapid inflation
When you're a kid, concepts like patience go out the window for you the minute the prospect of "riding a tube through the snow" becomes plausible. So thankfully this snow tube is very fast to blow up, literally inflating in mere seconds, so you're out on the snow in no time flat.
Cost and value
You'd be hard pressed to find a cheaper snow tube on the market. In most retailers, it's rare to see this snow tube go that far over double digits.

9

. Emsco Group Supra Hero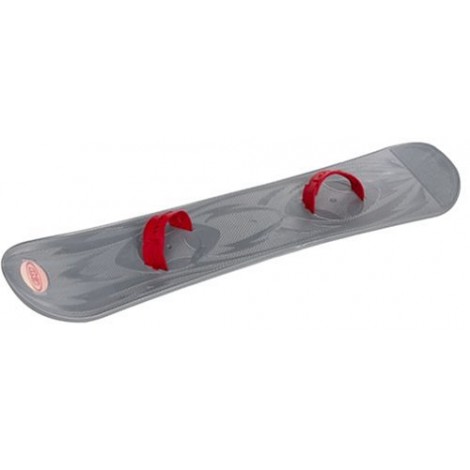 You were probably wondering when one of these was going to show up, huh? Yes, what better toy to sum up the idea of winter than the venerable snowboard? Every kid who's ever had a snow day has looked out into that blankety white void and dreamt of being Shaun White. Well, now you can live the dream with the Supra Hero Snowboard from Emsco.
Customizable graphics
If the whole plain black look doesn't do it for you, then you'll be happy to know that this snowboard comes with a wide variety of graphics that you can apply and customize to your heart's content.
Solid construction
Don't let the fact that it's made for kids lead you to believe they reneged on quality. Quite the opposite, in fact, as this board is made from solid polypropylene construction guaranteed to withstand even the gnarliest move.
Cost and value
It stands to reason that this would be more expensive than the other entries on this list, but thankfully it's generally nowhere near as expensive as it probably should've been, considering the quality of the make.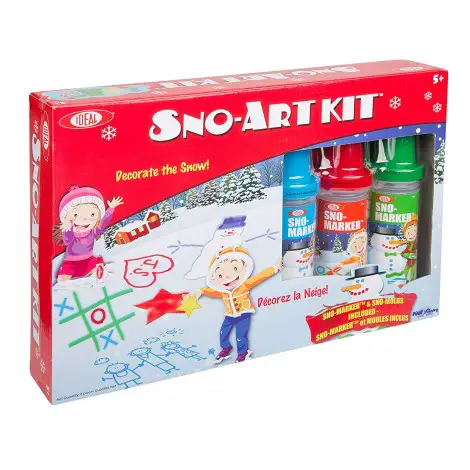 For our final entry on this list, we have the Ideal Snow Toys Snow Art Kit. Though the final entry, it's the final entry on a list of greats, so don't count it out just yet. Especially since this toy gives a lot of kids what they always wanted; a chance to make some art with the snow. How well does it accomplish this? Let's find out.
Makes brilliant snow art
If you're a particularly creative kid, you've likely looked at this blanket of snow and wished you could use it as the big blank canvas that it is. And with this kit, now you can. Whether you're playing tic-tac-toe, or just drawing miscellaneously for fun, this kit lets you play Picasso in the snow with several different color markers and color packs.
Long lasting colors
There are only two things that will make these colors fade off of the snow. Either the snow melts, or more snow falls on top of it overnight, burying it. Other than that, when you put down these colors onto the snow, on the snow, they stay.
Cost and value
The best part about this item is its price. It stands to reason that such an uncomplicated toy like this would not cost all that much, but even by those standards, it's remarkably inexpensive.

Subscribe to our Newsletter