Top 10 Sleeping Bag Liners Reviewed & Rated
In a
Hurry? Editors choice: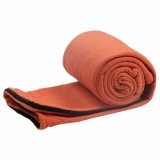 Test Winner: Coleman

Most of us have been on that camping trip where we sleep in a tent in a sleeping bag. We wake up in the middle of the night, shivering because our sleeping bag just simply is not enough to withstand the cold. A sleeping bag liner is an item that is made specifically to combat this issue. The liners are made to keep you warm in your sleeping bag, even on the coldest days. There are several benefits to owning these. They can be used to preserve the life of your sleeping bag, as they are a lot more washing machine friendly. They also serve as a means for you to have a more sanitary sleeping experience. Since they often can be folded to take up little space, you can pack them in your travel bag.
Standout Picks
Criteria Used for Evaluation
Comfort
Criteria Used in Choosing the Best Sleeping Bag Liners
Along with the benefits of using this type of gear will be some decisions to make as far as the materials and shape of the product. Upon investigating you will notice there is a multitude of selections to be made. Hence the reason for this buying guide, we have taken some of the time and effort out of the research for you. Here you will find a list of ten of the best options available on the market to consumers. We have compiled the facts for each product on the list, you will read what others have found useful with each selection. We have also included some of what others have found to be less beneficial for each as well.
Moving forward to the next section of the buying guide, you will notice that we have chosen to include the criteria we used to choose the products we did. This information explains your options for selecting what will suit your needs the best. At the end of the guide, we have dug up some of the more frequent questions that pop up when shopping for an item such as this. Including these will help save you time and frustration when making your selection.
As we briefly touched on above, this type of gear can provide you with several potential benefits. Before making the decision as to which one will suit your overall needs, it is best that you know all of the benefits.
Temperature Control
In some cases, the type of sleeping bag you have chosen can be either too warm or not warm enough. Adding gear such as this can give you another layer inside of the bag to keep you warm. On nights when it is just to warm for a heavy blanket, you can use this as a stand-alone sheet for a light cover.
Cleanliness
Have you ever put any thought into how dirty your camping gear actually is? I mean let's take a moment to reflect on some instances where you have crawled into bed exhausted for the days' adventure. We have all been there covered in sweat and dirt from the day but too tired to care. Having an added layer between you and the blanket can help keep it clean for longer periods of time. The dirt and grime come into contact with the lining instead, never touching the blanket.
Prolongs the Life of Your Blankets
Bigger, thicker blankets are not always the most washing machine friendly option. This leads to damaging your gear or less frequency of washing the blankets. Since these are more like a sheet, they fit into the machines much easier. The less you have to place your actual blanket through the wash cycle the longer it will last.
For Your Protection
Perfect for those who enjoy traveling or even for those away on business. You can stash these in your bag for use at those less than favorable sleeping arrangements we often find ourselves stranded in. You can place them on the bed as a barrier between you and those somewhat sketchy looking sheets you are supposed to be sleeping on.
The Bugs
When enjoying the great outdoors, you have to deal with pests as well. Small insects can get to be very annoying when you are trying to get a good night's rest. Using this as an added barrier can protect your skin from those pesky little bugs. There are also versions of this gear available with added repellent to keep the bugs at bay.
The Shape Selection
There are two main choices when it comes to the shape, those that are more rectangular. These can fit into the average bags and are often the selection of choice for those using this gear for their traveling necessities. Then there are the ones whose shape resembles that of a mummy. These will fit snuggly into the mummy-style bags, as they are also tapered toward the bottom as well. This style tends to be chosen by those who are looking to add a little warmth to their night's rest. As both the bag and the liner provide a closer fit for added warmth.
Materials
Cotton: This material option is one of the more durable and is known for being absorbent. It does, however, take quite some time to dry upon getting wet. Cotton will be more comfortable on your skin and comes at a lower cost than most of the other material choices. You will notice that cotton is heavier and does not pack as well as some of the other options will. This material choice is not always the best when looking to add a little warmth to your night as it has little to no thermal properties.
Silk: Silk can be one of the more beneficial material options for all the seasons you spend outdoors. It feels soft against the skin while having moisture wicking properties as well. This allows the material to dry quickly adding to its ability to control the temperature levels. With all these potential benefits will come a higher cost to the consumer, for some this isn't an issue. One more thing to remember, wet silk will lose some of its durability, be sure to use care while handling the wet material.
Fleece: Fleece is one of the least expensive options to choose from but still holds plenty of potential for those who wish to purchase it. This variety can boost the temperature within the blankets keeping you warmer on those cool nights. Fleece carries moisture-wicking properties and will dry fairly quickly in comparison to some of the other materials. On the downside of things, it is heavier and has more bulk to it. For those who have space, this option is suitable but for those packing for a hiking trip, you may need to seek a better-suited material option.
Synthetic Blends: Synthetic blends are man-made materials developed for specific purposes. Some are blended to give you a breathable yet moisture-wicking option. While others are blended specifically for keeping you warm. These are typically the most durable way to go as they are also easier to care for. One added benefit is to find an option that provides you with some stretching abilities. This will reduce the chances of getting tangled up at night in the event you tend to toss and turn quite a bit.
Wool: This type of material is known for its warming abilities. The Merino variety is said to be the more comfortable selection. Most often these are a relatively inexpensive option to go with. Some have stated that they are slightly heavier than some of the other materials available today.
Some Extras to Consider
When seeking out an option for warmth, choose one that has a higher heat rating. This rating stands for the warmth that the selection can add to your bag. Most of the time you will find this rating on the tag that holds the specifications of the product.
Weight can play a big factor in the decision that you make. When it comes to the thermal variety they often add the most amount of weight to your gear. In this instance, you will have to ask yourself if the added weight is a necessity.
You can find these to be treated with bug repellent to help keep those creepy crawlers away.
For those who tend to sweat more at night, you may want to consider an option that provides breathability. Blankets tend to get a little stuffy at night, breathable materials also come with moisture-wicking abilities. This will combat the amount of sweating a person can do.
Care Tips
Upon reading the label for many of these you will notice that is recommended to dry these by air rather than in the dryer. Using the dryer can cause shrinking to certain materials. For those options that have cords or strings attached, it is best to take care when placing them into your machine. String and cords will find a way to bind up in the machine, causing potential damage to both your machine and gear. One way to solve this issue would be to place the gear inside of a pillowcase to prevent tangling.
10 Best Sleeping Bag Liners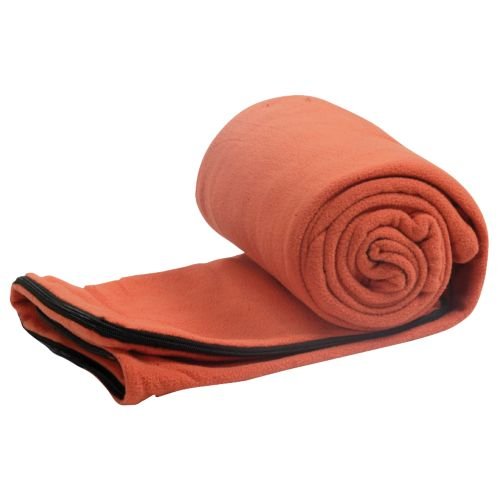 The first selection on the list is one that is built for warmth. You can use this option on its own or pair it with your favorite covering. It truly is a hassle-free piece of gear.
Warming
As a stand-alone option, this product can provide you with enough insulation to keep you warm on those chilly fall evenings. Rated for temperatures as low as 50 degrees, this is a perfect selection for spring or fall. Those who enjoy the outdoors even when the temperatures are chilly, this one adds up to 12 degrees inside of your blanket as well.
Hassle-Free
More often than not, the zipper for this type of gear can really create a mess when it comes to packing or snuggling in for the night. Not with this one, the construction of the zipper prevents the material from becoming caught up. This makes for a hassle-free experience.
Cost and Value
As an option for added warmth, this product fits the bill without emptying your bank account. You can use this one on its own or as an addition to your hiking gear. When it comes to benefits this option has plenty.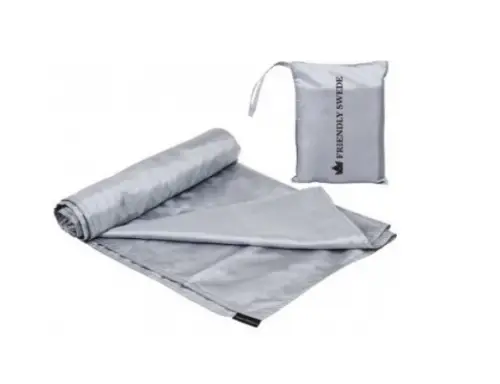 Next up is a selection that was made with those long-legged friends in mind. Often times those of us who are taller suffer from not being able to find adequate legroom in our gear. With this option that will not be a problem. The sized once packed will make this one portable for all occasions.
The Room
The size dimensions for this one allow even those with longer legs to stretch out in comfort. Made to be a slightly oversized option, this one leaves plenty of room to move while inside.
Portable
Here is a selection that will fold down small enough to fit into the smaller compartments of your travel bag. Pair that with how light this actually is and you will never realize that it is in your bag.
Cost and Value
Finally, a gear choice that was intended for use for those who are slightly taller than average. The dimensions of this selection will be a valuable asset for your next vacation or hike. Not to mention how easy this one is to pack and take along.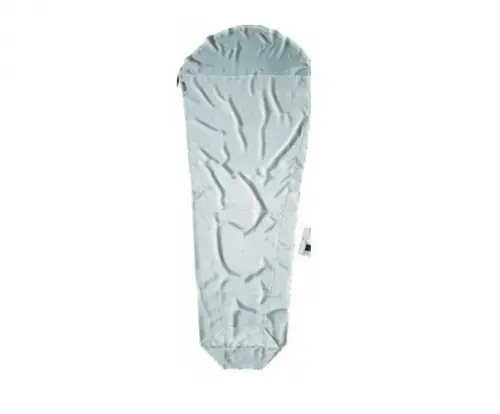 Here is an option that is made to be strong and dependable on every trip you make with it. Made from a material that is both warm and cool at the same time you can use this one for an all-season option.
Silk
Often when referring to silk, people will turn their thoughts towards a more delicate material. This is definitely not the case with this silk material. Made in a way that creates a more durable product than ever before.
Functional
Here is a selection that has the potential to be used for multiple seasons. The material used will keep you cool when the weather is warm. The same material can adjust, keeping you warm when the temperatures start to drop.
Cost and Value
This selection will come at a higher cost than the previous two but holds a great amount of value. Since it can be used for multiple temperature ranges, you won't need to purchase added gear for the seasons you travel. This will offset the original cost of the product.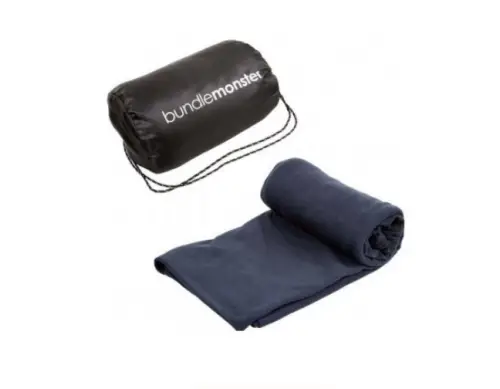 Now, this type of gear can be used for many different occasions. It will serve the purpose of keeping you warm when it is needed. This one truly holds some special benefits for those who choose to go this route.
Good For Many Occasions
Being made from fleece, this option is perfect for keeping you warm on cooler nights. While still having the ability to be cool enough to use this on its own as a light cover on those warmer evenings. Some will choose to use this as an option for a layer of protection during their stay at motels as well.
The Perks
This is one of the few options available in fleece as far as the mummy variety is concerned. As these are often made from other materials due to their shape. Another great benefit is the fact that you can open and connect two of these together to form one larger blanket. Perfect for those cooler nights when a heavy cover isn't needed.
Cost and Value
Falling in line with the pack as far as cost is concerned, certain aspects of this gear variety will set it apart from the rest. The first thing that comes to mind is that this material isn't readily available in the mummy selection. Don't forget that you can connect two of these to create a light cover on those nights when the temperatures are mild.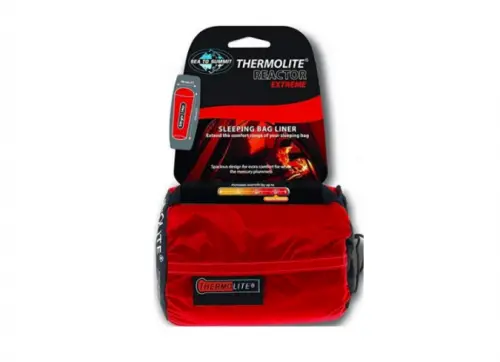 This gear was built for those who are not deterred by the falling temperatures when it comes to spending time in the wilderness. When conditions are wet this option comes with its own source of protection.
Warming Abilities
Aside from the fact that this is a mummy shaped version, known for its heat-trapping abilities. Here is an equipment selection that has amazing insulation for keeping you warm and cozy. Paired with a blanket this can add up to 25 degrees inside of the blanket. Perfect for those brave enough to camp out in the cold.
Protective Storage
When you're headed to your camping spot and the rain has been pounding, there is no need to worry about this gear becoming wet. The bag that comes along with the gear as the ability to keep water out even when you feel like a drowned rat.
Cost and Value
As far as potential goes, this option has plenty to offer those who enjoy camping in the cooler temperatures. With that potential will come a cost higher than some of the other options. This is due to the quality of the materials used to create this potential.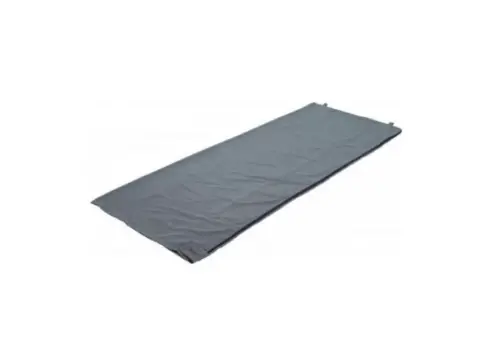 Here is a great option for those concerned about cleanliness. Made to add a line of defense from dirt and sweat for your camping gear. You can choose to use this type of gear in several situations.
Cleanliness
For some, the thought of the dirt and sweat transferred to their gear by way of their skin can be overwhelming, to say the least. By making an addition such as this to your gear, you can add a layer of protection to your blanket. Doing so will also cut back on the number of times you will need to wash the blanket.
When to Use This
Here is an option that can be used in several situations. As stated above it makes a great protective layer between you and your blanket. You can also use this as a lighter source of cover when the temperatures at night are warm. This can be opened completely to serve as a sheet as well, great for those who travel often and prefer to bring their own linens.
Cost and Value
At a relatively low cost to the consumer, you gain a valuable piece of equipment that has several beneficial uses. One of which can add to the life of your blanket as you won't need to wash it as often. For those who travel that would rather bring their own linens, these are a very portable option for you.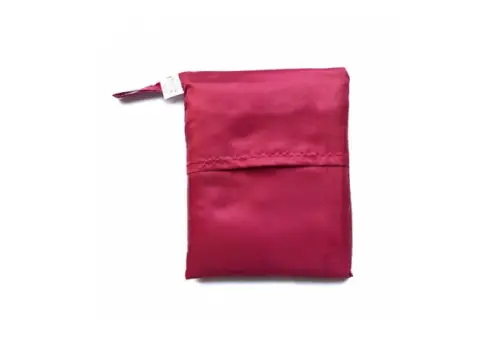 Next up is a selection developed with a sense of comfort. Perfect for those who enjoy a luxurious feel to their expeditions. With this selection, you will also receive an option that definitely provides you with the room you need to toss and turn.
Luxury Feel
For some enjoying the outdoors without the primitive feel is key to their enjoyment. With this option never again will you be left behind. The satin material provides you with a silky and smooth feeling material. This liner is made from 50% silk and 50% rayon, giving the feeling of luxury bedding while enjoying your outdoor experience.
Room to Move
Here is a product that understands that some will need extra room for movement through the night. The dimensions allow you plenty of room to stretch your legs while remaining wide enough for you to toss and turn.
Cost and Value
Coming in at one of the lower-cost options on the list this one has a ton to offer in the comfort department. The material used to create this one offers the feeling of luxury without the added cost. Leaving you the room you need for those seemingly restless nights.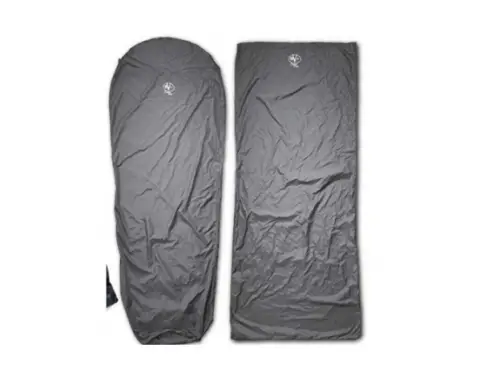 The next option we come to was built to perform, adding a ton of benefits to your gear selection. Choosing an option like this can carry your gear further into the season.
Performance
For many, the life they get from their gear is one of the most important qualities. With this selection, you get the promise of durability. Added to that is the fact that the materials used also allows for breathability. Perfect for those who tend to sweat more at night. The material will quickly disperse the moisture keeping you dry.
Lightweight
Another quality some will look for is the ability to transport their gear selection. Coming in at a weight of eight ounces, this one sure fits the bill for portability. Once folded down it will fit into a smaller sized bag that comes with the purchase. Making it even easier to bring along for the hike.
Cost and Valuable
The amount of durability alone is one of the most valuable aspects of this product. Pair that with the amazing moisture-wicking abilities to keep you dry at night. Now consider the fact that this is a lightweight option and you have found yourself one heck of a deal.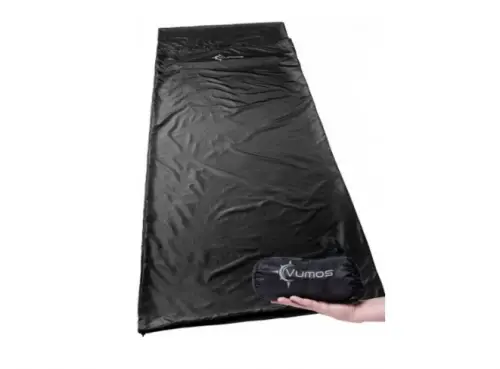 Here is an option that is easy to care for and can be used for all different situations. Choosing one such as this will allow you the freedom to use it as you see fit.
Easy to Care For
Most will choose the gear that won't take up much time when it comes to caring and cleaning. With this option there truly isn't much effort needed. You can wash this at home in your own machine. As per the directions you can even dry this on a low temp setting for even less hassle.
The Zipper
One of the main reasons that this option is so versatile it the design of the zipper. The zipper will run the full length and around to the bottom. This allows you to open it up fully, giving you the option to use this as a sheet or light cover.
Cost and Value
This option is one of the most budget-friendly products on our top ten list. The value is found in its ease of use. No expensive dry cleaning charges required to clean this bad boy!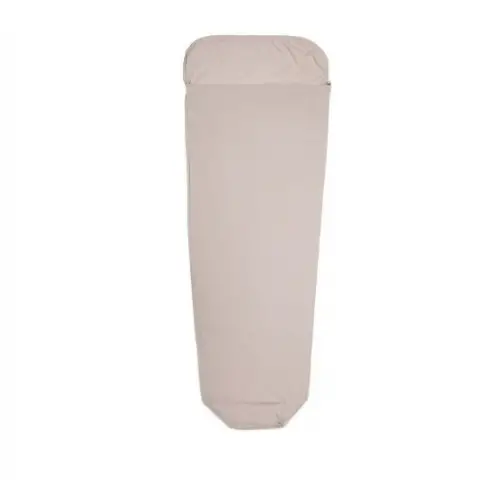 Now for the last selection on our list, one that has the ability to be a valuable asset to your camping gear. The material provides an added level of comfort as well as amazing benefits to the user.
Material Benefits
Aside from the comfort aspect, the material used to create this option has plenty of benefits to offer. It is breathable perfect for those who tend to work up a sweat at nighttime. Treated to prevent odors and bacteria growth for those who worry about their hygiene.
The Closure
This option can be fully opened to be used as a light cover or place inside of a blanket to add a layer between. What sets this one apart is the way in which it closes. Often times zippers are more hassle than they are worth. This option closes by drawstring taking the hassle out of securing it closed.
Cost and Value
For a fraction of the price as some of the other options on the market today this one holds a ton of value. The material provides a boost to the hygienic ability of your gear. Giving some piece of mind that your belongings are clean and bacteria-free.

Subscribe to our Newsletter