Best Ski Pants Reviewed and Rated for Quality
In a Hurry? Editors choice: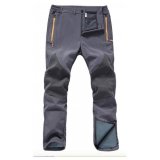 Test Winner: Gash Hao

Ski season is here, and whether you are lapping the mountain, zipping cross-country, or just hanging out on the bunny hill, the type of
ski gear
you wear can be the difference between an exhilarating experience and a cold, wet disaster. One of the most important parts of your clothing are the
ski pants
which should keep your lower body comfortable and dry while you tear downhill. When choosing a pair of ski pants, you want to take into account the
fabrics and features
that will best suit your skiing style. Our research team has created a list of the top ten best ski pants, and you're sure to find a pair that will keep you warm on the slopes this winter.
Standout Picks
Criteria Used for Evaluation
Fit
For an article of clothing, the fit is a premium criterion; for athletic endeavors like skiing, they are even more so. Excellent ski pants need to fit just right in order to protect the wearer from the elements. Additionally, the fit is necessary for ease of movement while on the slopes. Whether you are racing downhill or trekking cross country, you want pants that can move with you and stay with you. Pants that are ill-fitting are likely to tear or allow snow and cold inside which is something that you will definitely want to avoid in order to maintain a consistent level of comfort while on the slopes.
Features
Practicality and convenience are two features of ski pants that our research team focused on for this guide. We ranked trousers that included some essential features such as multiple zippered pockets, D-rings, adjustable waists, reinforced knees, and gaiters can be the difference between a successful ski outing and an annoying time on the slopes. The ski pants in our top ten list all offer a variety of features to make your skiing experience positive.
Value
Good quality ski pants are often expensive, but our team has found ten top products that provide value both in their reasonable prices and in their construction. These pant selections are made of either nylon or polyester, many are coated for water resistance, and each has a unique style, functional and classic. For your hard-earned money, any of these ski pants offer exceptional value in return.
10 Best Ski Pants
1

. Columbia Men's Bugaboo II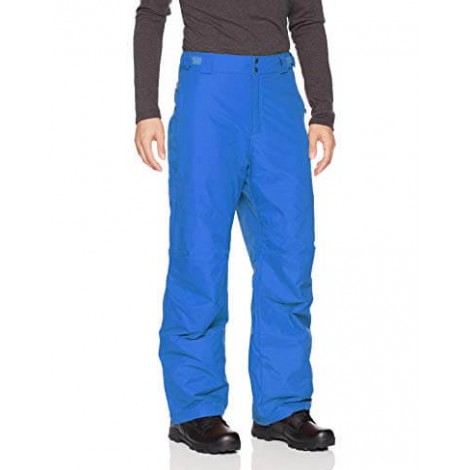 With an emphasis on comfortability, breathability, and weather protection, the Columbia Men's Bugaboo II Pant is one of the best ski pants available on the market. Designed to withstand extreme elements and made with loads of extra features, this is the pant to choose when you are heading to the slopes.
Waterproof and Adjustable
The Bugaboo II pants are made with function and form in mind. These pants are a universal or modern classic fit and feature exterior adjustable waist tabs for a precision fit. The tabs fit snug to your regular pants for a close fit and reduce the chances of snow getting under the waistline. The Bugaboo II pants are also waterproof and seam-sealed courtesy of their nylon makeup and Omni-Tech features. These qualities keep the cold and moisture out while allowing the inside to stay dry and comfortable.
Extra Features
These Columbia pants include zippered pockets, lower leg snap gussets, and an internal leg gaiter. With these features, you can easily slide these pants over your boots and undergarments for ultimate warmth. The pants are available in multiple sizes and regular or short inseam measurements.
Cost and Value
Available in a full array of sizes, the Bugaboo II ski pants are high-quality, waterproof, and flexible. They are available at a fair price, and in exchange, you get to hit the slopes in pants that will keep you comfortable, warm, and dry.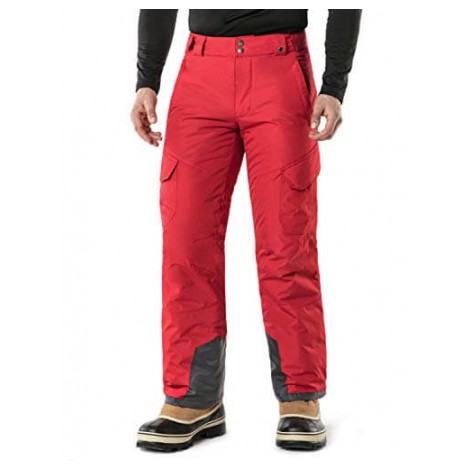 For skiers who want the ultimate in insulation and weather protection, the Tesla Men's Rip-Stop Snow Pants are an ideal piece of ski gear. Available at an extremely reasonable price, these pants will keep you warm and last for many good times at the resort.
Three-Layer Construction
The Tesla Rip-Stop pants are made with three layers of Duratex, anti-static fabric. This multi-layer insulation is comprised of different fabrics that reduce heat loss and which provides protection against wind and snow conditions. The innermost fabric layer can even help with light falls and impacts. Stylish, long-lasting, and durable, these ski pants will keep you moving freely while staying warm.
Extra Features
These Tesla ski pants include cargo pockets with zippers and front snap button enclosures that are secured with Velcro. Elastic boot gaiters with snaps and reinforced leg guards are also part of the package. A D-ring comes with the pants for simple attachments.
Cost and Value
The Tesla Rip-Stop pants sport high-quality design, function, and durability. Skiers who want quality pants at a low price should try these pants out on the slopes.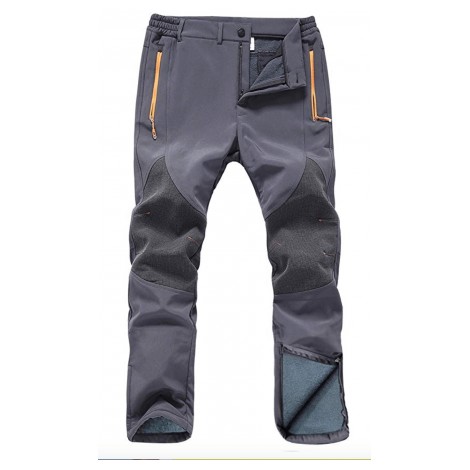 Suitable for skiing and other winter sports, the Gash Hao are waterproof, windproof, and warm and available at low cost. With stretchiness and durability, these pants are top rated for skiers who want flexibility and style combined with warmth.
Fearless and Flexible
Made of 100% polyester, quick-drying fabric, these are multifunctional and ready for wherever you wear them. These pants are lightweight, windproof, and waterproof with an inner lining of granule fleece. With a softshell surface layer, these pants stay breathable and warm even in the coldest weather. The Softshell Pants have a stretchy, adjustable waist for a comfort fit.
Extra Features
The bottom of the pant legs features zippers so that no snow gets inside the pants or ski boots. Zippered front and rear pockets keep small valuable items safely stored. The pants also have two large zipper side pockets and a hidden zip pocket in the back.
Cost and Value
The Gash Hao pants are reasonably priced and ideal for skiing in cold and snowy conditions. With quality fabric and construction, these pants are a great way to stay warm while you're having fun in the cold.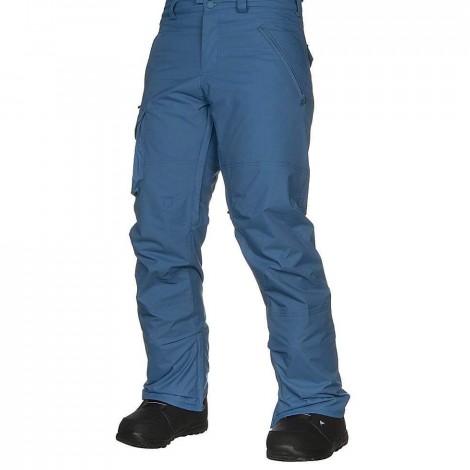 The Burton Men's Insulated are a breathable, waterproof, and functional option for skiing and other winter activities. With quality construction and performance, these ski pants are perfect for a crisp, cold day on the ski lift.
Insulated, All-Out Performance
These pants are designed to keep skiers warm and dry. They are insulated with automatic climate control that doesn't add any weight or bulk, and the insulation itself contains 40% recycled content. The padding is mesh-lined to keep users warm and dry on cold, snowy ski adventures. Each seam in the pants is sealed and taped to keep warmth in and cold out.
Extra Features
These Burton pants feature reinforced cuffs as well as hand warmer, chairlift-friendly cargo pockets with internal stash zones to keep your fingers, phone, or wallet dry and protected. The pants also have full knee-to-knee venting.
Cost and Value
One of the highest priced pants on our list, the Burton Men's Insulated Covert Pants are worth the price. Skiers who want warmth, dryness, flexibility, and pants that are environmentally-friendly will want to check them out.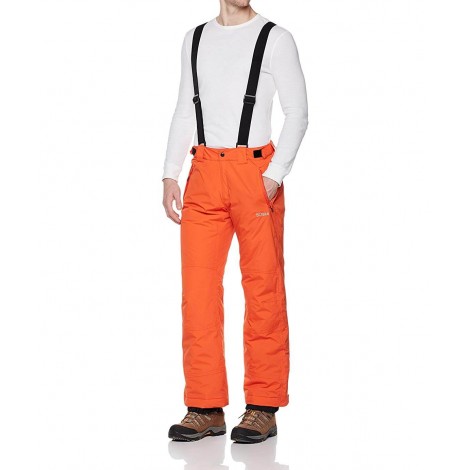 The 5Oaks Basic with Adjustable Suspender offers warm, waterproof gear that makes skiing enjoyable at any cold temperature. With suspenders and a back bib to keep your pants in position, you will stay comfortable and dry while flying downhill.
Waterproof with Adjustable Suspenders
Made of a high-quality, nylon shell, the Basic Ski Bib Pant has a water repellent coating that keeps water from the fabric surface. The zip-off suspender and back bib keep your pants from shifting no matter how fast you are skiing with no need to worry about snow seeping in under the waistband.
Extra Features
These 5Oaks ski pants have an adjustable waist and boot gaiters that fit snugly into boots to eliminate moisture and keep warmth in. The boot zippers allow easy removal of your boots and also extra coverage over them. Multiple velcro adjustments can be made to the pants for better fit and function.
Cost and Value
Available at an affordable price, the 5Oaks Men's Basic Ski Bib Pant with Adjustable Suspenders give skiers excellently constructed pants that are waterproof and flexible. With comfortability and warmth in mind, these pants will keep you cozy in cold weather.

6

. Arctix Insulated Bib Overalls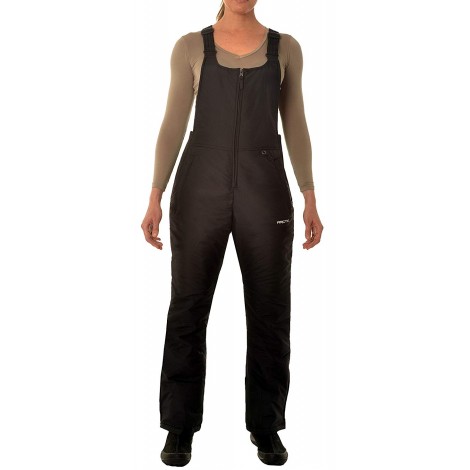 The Arctix Insulated Bib Overalls are ski pants that keep you warm in lightweight and adjustable trousers. These pants are perfect for skiers who want protection from the elements combined with fit and functionality.
Multi-Layered Construction
With its nylon and waterproof coating, the Arctic Insulated Bib Overalls are designed to offer warmth via multiple layers. The coat's outer shell is wind and water resistant. A breathable inner layer wicks sweat and moisture away from the body. In between the outer and inner layer is a section of flexible insulation that includes heat-trapping micro chambers.
Extra Features
These Insulated Bib Overalls have adjustable suspenders and side gussets to keep you flexible and comfortable. The pants also have reinforced ankles, hem guards, and scuffs. The boot gaiters have grippers to keep them integrated with your boots and repel moisture. Additionally, the pants have zippered pockets, a zippered fly, and boot zippers.
Cost and Value
Skiers on a budget will rejoice to try a pair of the Arctix Women's Insulated Bib Overalls. Waterproof, windproof, flexible, warm, and durable, these pants are a steal at their market price.

7

. APTRO High-Tech Insulated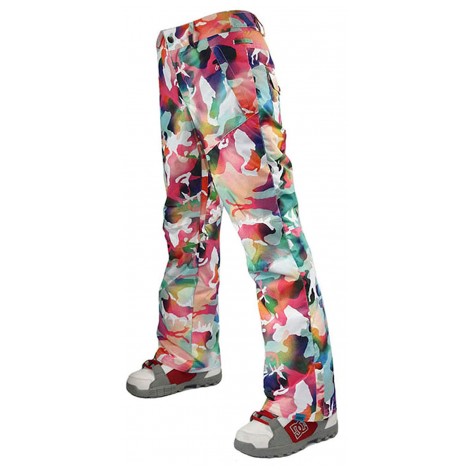 With its high-tech construction, the APTRO High-Tech Insulated Snow Pants are perfect for a day on the slopes. Windproof and waterproof, these stylish pants will keep you warm even in the coldest of temperatures.
High-tech and Breathable
The inner layer of these APTRO pants is filled with top-quality polyester for insulation. With a waterproof index of 10000MMH2O, users can expect water-resistant, soft, ventilated functions from these trousers. Construction includes sewing while using a seamless high-temperature adhesive process. All joints, stitches, and seams are sealed for additional weather resistance. A zipper closed mesh lining vents through the pant legs for quality air flow and ventilation.
Extra Features
These ski pants have a fleece lining for added warmth and comfort and multiple pockets for safe transport of valuable belongings. The zipper on the pants is durable and smooth. Additionally, there is a small hook and gaiter at the bottom of the pant legs to keep warmth in and snow and cold out.
Cost and Value
A bit more highly priced than other ski pants in this buying guide, the APTRO Women's High-Tech Insulated Snow Pants are nonetheless waterproof, functional, and chic. Skiers who want some flare to their pants can start shopping here.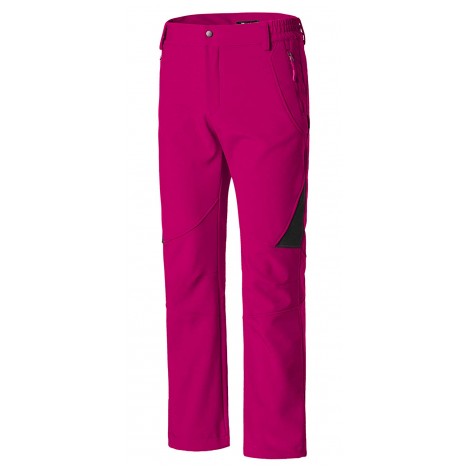 With its polyester fabric and waterproof coating, the Wantdo are adjustable and wrinkle-proof so you can stay warm and stylish wherever you ski. For budget-conscious skiers, these are worth a close look.
Water Repellent and Moisture-Wicking
These are 100% polyester with water-resistant and moisture-wicking fabric that keeps the skier dry even when it's cold and wet outside. The soft fleece lining retains warmth in the coldest of temperatures. These pants cut the wind, resist wrinkling, and dry quickly.
Extra Features
The Insulated Fleece Softshell Windproof Pants have an elastic waist with belt loops for adjustable sizing. The pant leg bottoms are also adjustable and keep wind and moisture out of your boots. The reinforced seams make these pants weather resistant and durable. Four zippered pockets in the front and back of the pants allow secure space for important necessities. The drawcord design makes the pants easy to adjust with gloves.
Cost and Value
For skiers watching their dollars or those looking for a good deal, the Wantdo Women's Insulated Fleece Softshell Windproof Pants are it. Solidly constructed and made to keep the skier warm and comfortable, these pants are ideal for your wallet and your body.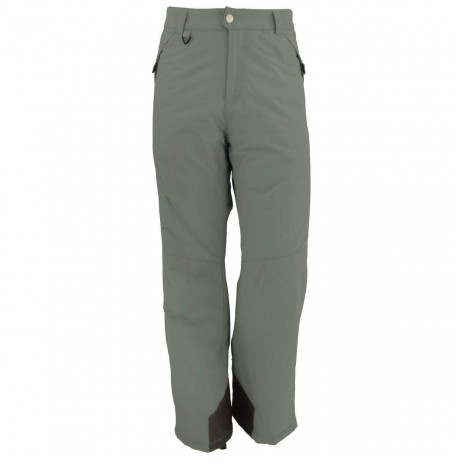 The White Sierra Toboggan Insulated Pant is adjustable, waterproof, and perfectly priced for skiers looking for a bargain. These pants are sturdy and durable and will keep any skier warm during a cold day on the slopes.
Comfortable Weather Protection
These men's ski pants are double insulated with a polyester lining and a nylon outer shell. The waterproof fabric keeps snow and rain at bay and retains warmth with whisper fill insulation for added heat and comfort.
Extra Features
The White Sierra Toboggan Insulated Pant has leg openings with hook closures as well as gaiters and a durable scuff guard. Comfort features include a snap opening and closure for the fly front, reinforced knees for more flexibility, pockets with hook and loop closures, and internal waistband tabs for size adjustments.
Cost and Value
Offered at a reasonable price, the White Sierra Toboggan Insulated Pant is an ideal choice for skiers who want more insulation and less exposure to the elements and who would like to pay less for those amenities.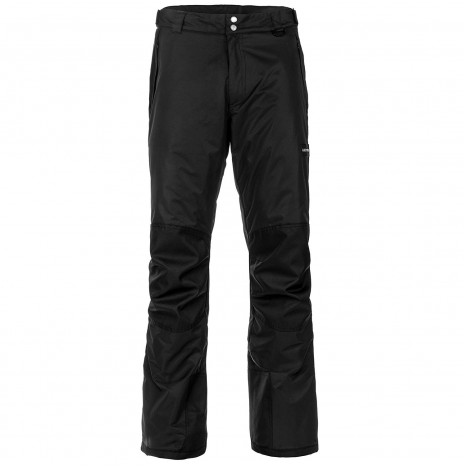 Designed for a comfortable, supportive fit, the Lucky Bums are unisex pants ideal for any skiing adult. Available at a bargain price, these are a deal any way you look at it.
Unisex and Adjustable
With an adjustable waist, these pants offer unisex sizing for convenience and comfortability. Additional, abrasion-resistant reinforcements provide durability and longevity specifically in the seat and at the knees and ankles. Wind and water-resistant, these polyester pants provide insulation to use as a layer against the cold and snow.
Extra Features
These pants feature fleece-lined pockets with zipper pulls that are easy to access with gloves. A copper, corrosion-resistant copper snap buttons the pants, and the belt loops work with belts up to 1.75-inches. A 1-inch D-ring is included to hold important items securely.
Cost and Value
The Lucky Bums ski pants cost little for what you get in return: well-crafted and designed pants with reinforced areas and water and wind-resistant construction. Stay warm while skiing and save money at the same time.

Subscribe to our Newsletter