The 10 Best Patagonia Jackets Fully Reviewed
last updated
Mar 20, 2019
Patagonia: the name is like a sweet tender kiss on the lips of a frozen traveler. If you're caught out in jack frost's brutal playground on a cold winter night, then Patagonia is your best bet at not only survival but style as well. One is left perplexed to name a brand more synonymous with warmth and class. They've been doing this for a long time and have thus garnered a reputation for some of the best in winter gear. But, of course, only 10 can rise above.
Getting caught in the winter air is no fun for anyone. Well, if the snow were sentient, it likely would have quite a bit of fun freezing us puny humans to the bone. But for us, winter may bring about the best holidays, but it also brings the worst weather. But with Patagonia, you at least won't have to face it alone.
This is the best product on our list that is currently in stock:

Nano Air Hoodie
Why is it better?
Ripstop shell
60-g Full range Insulation
Nano puff brick quilting
In a
Hurry? Editors choice:

Test Winner: Nano Air Hoodie

4
Researched Sources
15
Reviews Considered
10
Products Evaluated
Weight
Insulation
Durability
Value
By Default
In Depth Review Top 10
Torrentshell
Nano Puff Hoodie
Nano Air Hoodie
Downtown Loft
Better Sweater
Down Sweater
LW Synch Snap T Pullover
Down Sweater Hoodie
Adze Hybrid
Houdini
Table of contents
Criteria Used for Evaluation
Expert Interviews & Opinions
Frequently Asked Questions
Sources
Criteria Used for Evaluation


Weight
Ultralight: This type of sweater is usually worn by people who partake in winter sports. And it's easy to see why, they're very versatile, while also being very warm and cozy to wear. They have similar insulation properties to down sweaters, which we'll discuss in more detail when we reach them. However, these jackets utilize premium lightweight shell and down fabrics which contribute to the jacket being more lightweight. These are great whether you're partaking in outdoor activities during the cold weather, or simply watching them from the bleachers. They help retain your body heat, so you aren't left shivering, while still being lightweight enough to be worn during casual days. Keep it closed to keep warm, open it up to look cool, the choice is yours.
Down sweaters: Now, as you might imagine, these sweaters are literally made from duck down. These are what you'd go with if you wanted a more casual appearance. These sweaters are designed to be nice, casual, stylish, all the while providing plenty of warmth, as is their function. Like before, these are very good to wear when you're watching or even partaking in an outdoor sporting event in the winter.
Mid-heavyweight: These are made for when the weather outside redefines frightful. When it's heavy duty snow outside, then you need to break out the mid-heavyweight jackets. These are the big puffy ones that make you feel like a walking human marshmallow. These jackets can handle pretty much everything, from skiing to backpacking up a snowy mountain. However, be forewarned, they do weigh more than the two previous entries. The reason for this is simple, they carry a lot more insulation and filler than the previous entries, and while they will do their job right, you will have to be prepared to gain, like, 5 extra pounds in the bargain. Speaking of insulation, though.


Insulation
Insulation
Pretty much every single one of Patagonia's jackets is made with some kind of filler or insulation as a bonus. The most common kind of filler is duck down, which is used by the bird they initially came from as a means for thermal temperature regulation. Patagonia uses down in pretty much all of its jackets, although different down depending on the product. And since it's different, some, of course, are better than others.
The quality of the down itself is measured by what's known as a fill power number. The higher the number, the higher the quality of the down itself. For example, let's say you have two different jackets. One has a fill power number of 600, and the other is 800. Which do you think is going to help you feel toastier against the snowstorm that's raging outside?
How well your jacket regulates the warmth of your body is known as the jacket's "loft." If the jacket in question has a high loft, then that means that the jacket is better at regulating temperature, meaning that the inside of the jacket when completely zipped up will be warmer. So, if you live in, say, Chicago, where the snow can get particularly bad some years, then you need to find a jacket with a very strong loft.


Durability
Durability
The durability of your jacket depends on two different details: what material the jacket is made out of, and how much it weighs. Lightweight jackets can be pretty durable in their own right, but heavier jackets just tend to last longer because they're made of tougher materials. They have to be because a heavyweight jacket has a lot more stuff it needs to hold in.
Keep in mind, of course, that just because a jacket is meant to be light or even ultralightweight, that doesn't mean it can't be just as durable as the heavier sets. Again, it's all in what the thing is made out of.
It's also all about what the thing is primarily trying to accomplish. If a jacket prioritizes being warm over being durable, it will still try to be durable so that you don't waste your money on a jacket that blows away into the first stiff breeze it meets. But the insulation will still be the top priority.


Value
Price
It's an undeniable fact of life: if you want a Patagonia jacket, then you need to cough up the big bucks. These jackets go for upwards of hundreds of dollars on the retail market. And while it will be rare to find one that costs over $1000, Patagonia loves to push that envelope by getting as close as they possibly can. Fortunately, anyone who buys a Patagonia product will agree that they are more than worth the price. They're completely insulated, comfortable to wear, are almost always stylish, and will never once make you rethink your purchase.
Expert Interviews & Opinions
Most Important Criteria
(According to our experts opinion)
Experts Opinion
Editors Opinion
Users Opinion
By Default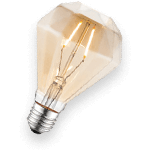 Patagonia has lots to offer
Buying a Patagonia jacket means buying quality, warmth, and comfort in the winter weather. Or even if the weather outside isn't frightful in a chilly way, there are plenty of raincoats and summer jackets for when mother nature pulls out one of her many other ways to be frightful. But remember also, you get what you pay for. So be smart, but don't be too cheap if you want to stay warm during the brutal winter months.
Frequently Asked Questions
q:

Which is better? Down or Synthetic insulation?

a:

Despite a lot of traditionalists preferring down, there are actually a lot of benefits to synthetic insulation. For one, if the down insulation is wet, then it's kind of useless. Whereas synthetic insulation will work no matter how much water is poured on it. It's also a lot more breathable, and a lot more affordable. On the other hand, down insulation offers better warmth, which is why Patagonia pays so much for it. It's also a lot easier to compress and keeps your jacket's weight down to a more reasonable level. And even if it gets wet, most Patagonia jackets are made with special protective layers to keep any water that touches the jacket from seeping through and soaking them down. Down is also lightweight and compressible enough to be easy to carry around when you're not using it, such as if it's cold during the morning but warms up as the day goes on.
q:

Do I actually need a hood for my Patagonia jacket?

a:

Like with other brands of jackets, the hood additions are considered optional, and only if you really need or want them. Many different Patagonia jackets come with the option of a hooded variant, and the option of a non-hooded variant. It mostly depends on where you're going and what the weather will be like when you go there. If it's going to be particularly windy, for instance, then a hoodie will keep your hair from getting unnecessarily tussled, as well as keep your face from getting hit by too much wind, which would likely get in the way of you seeing where you're going otherwise. It's also good for getting yourself through the rain without getting too wet, though be forewarned that if the hood is made from cloth or satin, then your hood may get soaked through if you stay out in the rain for too long. If it gets cold, then you have the means to trap your head in a shell of its own warmth.

In the end, it's up to you to decide whether or not you actually need a hood for your jacket. You can totally get by without one, but a hood provides nothing but benefits.
q:

Getting a jacket filled with down sounds like a great idea, but is it really necessary to get one with certain waterproofing and other weather protection?

a:

Some articles will say no, in the name of leaving the choice up to you. But we say nuts to that, and rather recommend that you definitely get a jacket with waterproofing and weather protection. Here's the thing about down, it does not go well with water. It's one of the reasons besides the cold that ducks and other birds fly south for the winter and why you need to dry off your baby chickens when they get wet. Down is a great insulator only when dry, if it gets wet, its effectiveness drops like a stone hurtling into Earth's orbit; fast and disastrous. And if that wasn't enough, it's also incredibly hard to dry. A duck or a chick has the patience to drip dry, you don't.

You don't even need full waterproofing, as that's very expensive. All you need is some extra water repellent, and to make sure that you don't take your jacket to a waterpark or something. In short, get weatherproofing or some kind of water repellent. There's really no good reason not to.
q:

Does an ultralight jacket sacrifice durability?

a:

It may work with some other brands, but never with Patagonia. Patagonia's lightweight jackets cost the amount that they do because they make them out of the same high-quality materials that they do their heavyweights.
q:

Do these jackets come with a guarantee?

a:

Patagonia jackets come with the Ironclad guarantee, which means if you are not satisfied with their product, it can be return for repair, replacement or refund.