Best Natural Deodorants Reviewed & Rated for Quality
In a Hurry? Editors choice: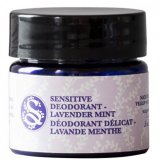 Test Winner: Soapwalla Organic/Vegan

So, you've decided that you're done with conventional deodorants. For whatever reason, be it a lifestyle change, or maybe you've just learned that most over the counter antiperspirants are made with a not-insignificant amount of aluminum (you know, that metal that is absolutely poisonous to the human body and should never be consumed or applied to such). Whatever your reason, here you are, and you probably have a few questions. Most of these questions will be answered in the FAQ section, but one question can be answered here: what's so "natural" about these deodorants? Of course, they're rarely certified by any health authority, and use baking powder in their formulas which can cause rashes for a lot of people. But the upsides more than outweigh them. So, if one of these natural deodorants interests you, whether it be #1 or #10, try them out and let yourself be refreshed.
Standout Picks
Criteria Used for Evaluation
Ease of Use
This is a list of the best deodorant, so how well you can apply it to your body is a rather important detail to consider. If a potential candidate seemed too cumbersome or too uncomfortable to apply onto the body, then it was struck from the running for the best list. This is deodorant; it should not be hard to put it on your body, to begin with.
But ease of application goes beyond how easy it is to put on; it also goes into how it immediately feels when you put it on. The long-term feeling is another matter entirely, but how a deodorant feels in those first few seconds right after you've put it on are some of the most vital moments in a deodorant's chances to appeal itself to you. Does it feel too dry, like it's dehydrating you? Or does it feel too murky, like a swamp in your armpits? Neither of these are good feelings to have when you put on deodorants, so if the customer reviews overwhelmingly reported this happening to them, then they were cut from the running as well.
Application
This refers to how the deodorant holds up to scrutiny after a long period of time. Whether it's having a long workout at the gym or simply wearing it all day at work or home, if you start noticing your deodorant at all, after hours of wearing it where you otherwise should have basically forgotten it, it's probably for the wrong reasons. The long-term application reaction of wearing deodorant of any kind should be nothing. No dry feeling, no warm, moistness, and definitely no itching. Which leads us to the next topic.
Effectiveness
But enough about how these deodorants can potentially cause problems for you, how can they help you? As this list has shown, natural deodorants can do a lot of good things for your skin if used correctly. But how many good things it does for you is what gets them on the list.
For instance, we all expect deodorant to remove the horrid smell in our armpits, but we made sure to look for the deodorants that didn't just mask the smell, but rather eliminated it altogether. Another benefit to look for is the inhibition of bacteria since just because you eliminate the odor the first time does not mean that the odor is going to stay gone. Bacteria are tricky bugs that will come back if you don't do anything to prevent that.
Value
Deodorant, even fancy natural deodorant, does not generally cost all that much. As well it shouldn't since this is a necessary item that a lot of people need to get through the day, so they should always be priced in a way that lets as many people be able to buy them as possible.
However, there are some natural deodorants that do cost in the double digits, and that can understandably be seen by many as too much money to spend on what they can get for less than $10 at the grocery store. But in the best of times, the reason for that high price will be because it's made of high-quality materials and provides such excellent service that it warrants the high price. However, what can negate that is if there isn't enough deodorant being offered for what you're being billed. Quality does not matter in the face of a lacking quantity with a massive price tag.
10 Best Natural Deodorants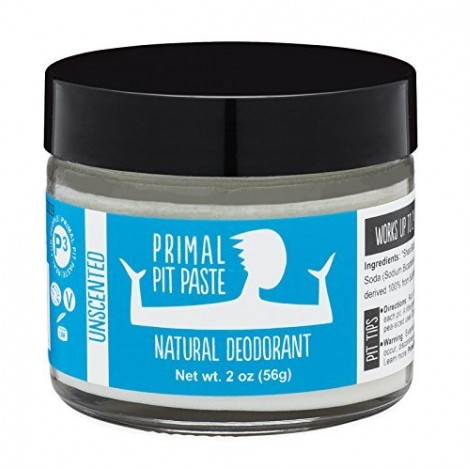 Starting off this list right, with Primal Pit Paste All-Natural Unscented Deodorant. This deodorant, made in Austin, TX, from natural homegrown ingredients, is one of the more popular brands of natural deodorant. What is it that makes it so popular? Quite a few things actually.
Eliminates odor
Most deodorants, even a lot of natural ones, are content to simply cover up the smell when you apply it to your armpits. However, Primal Pit Paste goes that extra step further and includes natural ingredients that, when put together, help to outright eliminate odor instead of just masking it.
Long lasting protection
We all have that moment when we step into the shower, and just as the water has completely soaked us to the bone do we remember that we put on deodorant before we got in, and now we have to reapply it afterward. A minor annoyance, but an annoyance all the same. Not to worry, though, as this deodorant provides long lasting protection, shower to shower, without the help of aluminum.
Cost and value
Deodorant rarely costs all that much, being the sort of item, you just toss into the grocery basket without thinking twice about the price. But with this said, this deodorant is still very nicely priced by that bar.

2

. Soapwalla Organic/Vegan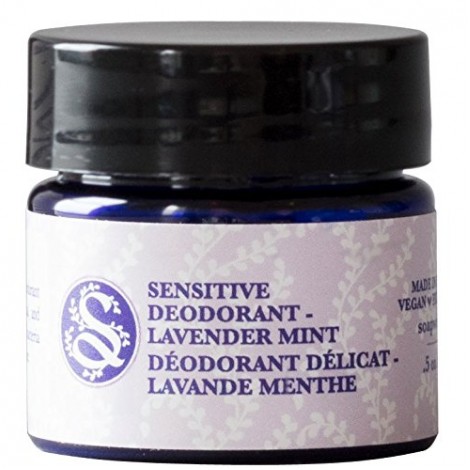 This deodorant cream is a great place to start if you're new to the product and want a good, quality walkthrough of the benefits it can have for your body. Soapwalla's Organic/Vegan Deodorant Cream uses all-natural ingredients to accomplish, among other things:
Easy application
This deodorant cream has the consistency of cake frosting and thus is easy to apply to the skin. On top of that, that consistency also drastically improves its absorption rate, regardless of the type of skin it's being applied to.
Inhibits bacteria
This deodorant does a lot more than just eliminate odor; it also stops more from cropping up in its place. The formula this deodorant is made from inhibits bacteria from forming on where it has been applied, leading to a fresher feeling lasting even longer.
Cost and value
Some may be turned off by the price, especially considering that there isn't all that much deodorant cream in one unit of this item. However, considering its sheer effectiveness, it's safe to say it's worth the price.

3

. Organic Island Probiotic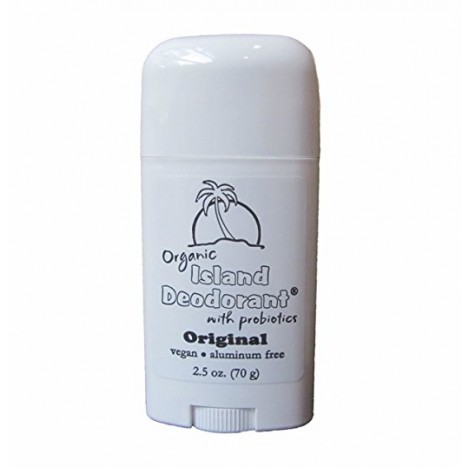 Capping off our top 3 section is Organic Island Probiotic Deodorant. The package this deodorant comes in may not seem like that much, in fact, it may remind you of over the counter deodorants, causing you to pass it by. But rest assured that the logo is no lie, this is a 100% all-natural deodorant.
Baking soda free
This deodorant removes the baking soda formula that you so often see in other deodorants. This makes it far more agreeable to sensitive skin and leaves room for more natural ingredients to help eliminate odors.
Probiotics
The ingredients in this deodorant aren't your standard fare of chemicals and other materials. The ingredients in this deodorant are what helps it earn the moniker of organic, from arrowroot to kaolin clay to many others.
Cost and value
This product is very affordable in single packages. However, it becomes quite a bit more expensive when you go to buy bigger packs, with the 2-pack, in particular, being a bit too much of a leap in price from the 1-pack.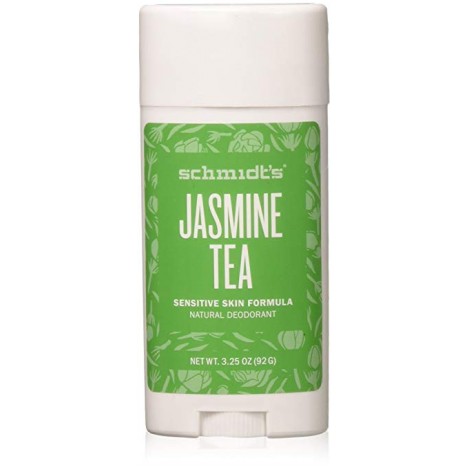 In the #4 spot, it's Schmidt's Jasmine Tea Natural Deodorant. Schmidt is one of the most trusted names in natural deodorant, making healthy, affordable, all-natural deodorants for men and women alike. And their Jasmine Tea brand of natural deodorant is no exception to this rule.
Balances sweat and odor elimination
With other deodorants, the party's over the minute you start sweating. However, this deodorant manages to find that perfect balance between letting you sweat as you need to, like when you're working out, while still keeping the odor down.
Easy to get used to
With other natural deodorants, there is an adjustment period in which you have to get used to the fact that you're rubbing this greasy, sticky substance on your body. However, this deodorant is made in such a way that there is no greasy texture to it, and thus very little adjustment period.
Cost and value
Like our #3 spot, this too comes in various different packs of deodorant. However, the price range is typically much fairer with this product than with the last one.

5

. Ursa Major Hoppin Fresh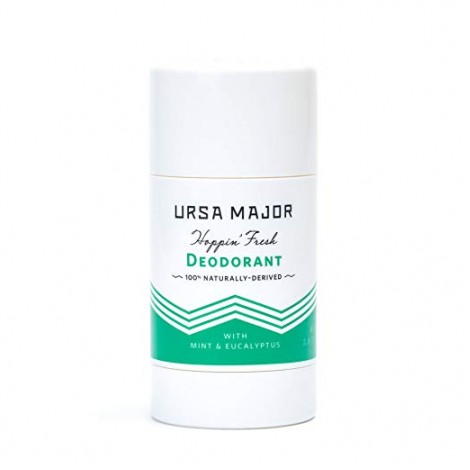 In our #5 spot, there's Ursa Major Hoppin Fresh Deodorant. Ursa Major isn't necessarily as well-known as other brands of natural deodorant, which is definitely a shame because their product is more than worthy to be on anyone's top ten best list.
Make your pits feel better
It's one thing to absorb moisture and clean up your armpits, but it's another thing entirely to actively make your pits feel better. Even with good deodorant, your pits still maintain this swampy feel to them, especially when you lift your arms and you can faintly hear the sticky noises of the deodorant between your arm and torso. Fortunately, Ursa Major does not have this problem. Your pits not only get cleaner, but they feel cleaner on top of that, which is always a plus.
Non-staining
Another major pet peeve people have with deodorant is that a lot of them, especially the cream varieties, love to leave stains behind after your shirt makes contact with them. Which is why this deodorant's formula goes so far out of its way to not leave any kind of stain behind.
Cost and value
This is a rather heavy-duty deodorant, made of high-quality materials. As such, it's priced rather steeply for a stick of deodorant, but rest assured, it is worth the price.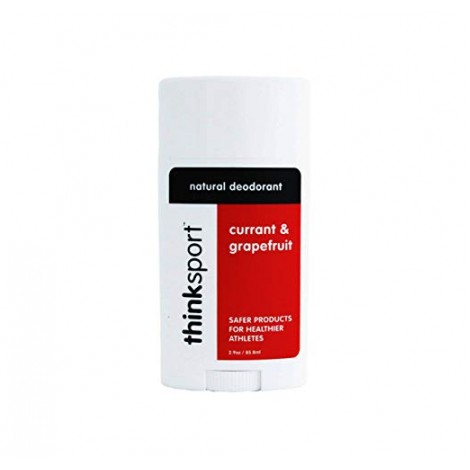 Coming in at #6, it's Thinksport Natural Deodorant. This smooth, buttery deodorant goes on with barely any real effort involved and stays there until actively washed off. Definitely considered a safe product for an athlete interested in a healthier option in deodorant.
Natural waxes
On top of the usual suspects of powders, roots, and other natural ingredients, this deodorant uses waxes such as candelilla and beeswax to give it that extra edge against odors. What results is a staggeringly competent deodorant when it comes to battling intense odors and sweat. Those bacteria never stood a chance.
Great for workouts
Going out for a jog or weightlifting? Then put on this deodorant before you do. Nothing stands up against sweat quite like Thinksport's formula, which uses the wax mixed in with its materials to cling onto your skin and never let go.
Cost and value
The best part about this deodorant is the price. It's remarkably cheap, especially when you consider the high-quality materials used to make it.

7

. Meow Meow Tweet Tea Tree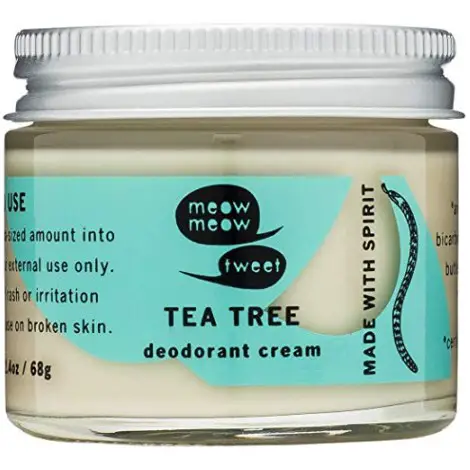 In the #7 spot, it's Meow Meow Tweet Tea Tree Deodorant Cream. Generally speaking, this deodorant comes in two different versions, either baking soda or tree oil. But this section will discuss the general benefits that either version shares between them. What are those benefits? Let's find out.
Maximum sweat absorption
We've seen up until this point the materials that go into natural deodorants that make it able to absorb sweat. Those materials include arrowroot, shea butter, and kaolin clay. This deodorant uses all of those at once, whereas other deodorants would instead pick and choose. This means that this deodorant has unstoppable absorption abilities.
Odor control
This is a bit truer for the tree oil version, but that's specifically for men, but in a general sense, both the tree oil and baking soda version of this deodorant are equally excellent at controlling a person's odor.
Cost and value
This deodorant, which comes in a decently large container, also comes at a very fair price for the amount that you receive. It's not too cheap, but it isn't that expensive either, perfect for the shopper on a budget.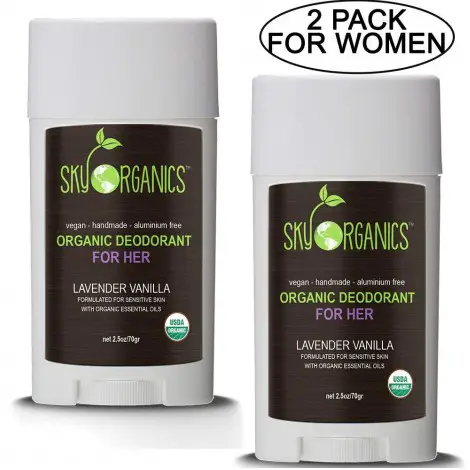 And here we are in the final 3, the final stretch of our list. And what better #8 entry than Sky Organics Natural Deodorant? As the name implies, this is a wholly organic brand of deodorant that does not use any kind of fillers or even baking soda in its formula. All well and good but what else does it have going for it? Well, a few things, actually.
Perfect for sensitive skin
If you're getting tired of the baking soda found in these natural deodorants giving your sensitive skin a rash every time you put it on, then this is the deodorant for you. Not only the lack of baking soda but the very specific combination of ingredients makes this the perfect stick of deodorant for the sensitive skinned among us.
Masculine scent
If all of these deodorants sounded a bit too frilly for your liking, then you'll be pleased to know that this deodorant not only controls body odor and sweat but imbues you also with a naturally masculine scent that manages to be noticeable without being overwhelming.
Cost and value
A two pack of this deodorant is shockingly cheap for what's being offered. Add onto that a halved price if you only want one, and you have what's probably the best deal on the entire list.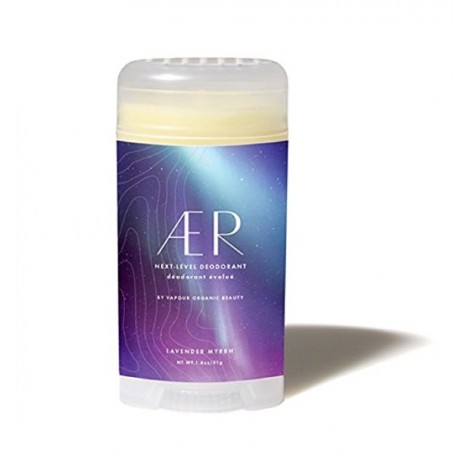 In our second to the last spot, we have the Vapour Organic Beauty AER Next-Level Deodorant. This isn't the most well-known brand of deodorant on the planet, but don't take that to mean that they can't get the job done right. So, what got this deodorant on the list? The following might have had something to do with it.
Gel-to-powder formula
This revolutionary formula makes it easier for this deodorant to do its job once applied to your skin. It starts off as a gel when applied to the skin from the container. However, over time, it dries into a powdery substance. This drastically reduces the mushy feeling people tend to have between their armpits when they apply deodorant.
Silky and lightweight
Having the deodorant dry into powder probably sounds like the least comfortable thing on the face of the planet. However, you need not worry, as the texture of the powder is very light and easy to deal with. A few minutes after it dries, you'll probably straight up forget that it was even there in the first place.
Cost and value
The main problem with this deodorant is the price. Not that it's incredibly expensive, but that for the price, there isn't a whole lot of this deodorant to reflect that price. The deodorant is high quality, make no mistake, but for what's on the price tag, it isn't unfair to expect a bigger bar of deodorant.

10

. Jason Fresh Dry Spray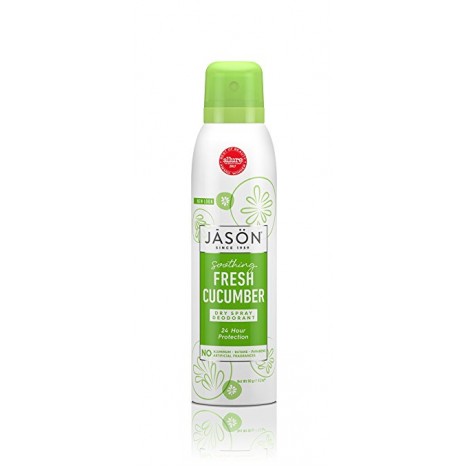 And in our final entry, there's the Jason Fresh Dry Spray Deodorant. Now, just because it's in the final entry, does not mean it's any less quality than the others. However, when you rank the best of the best, something has to be at the bottom rung. This deodorant still has plenty of merits that got it on this list, though.
Aerosol form
Some people just prefer to spray on their deodorant rather than rubbing it on. Spray on deodorant does have the virtue of not having the same gunky feeling that a deodorant paste has when you apply it, and when you spray something on yourself, you're less likely to miss any spots.
Dry spray
On top of that, there's absolutely no wet feeling from this deodorant at all. Instead what you get is a crisp, dry feeling, that still manages to keep from feeling like you're actively dehydrated. It's nothing more than a clean, crisp, dry armpit, and that's one of the best feelings in the world.
Cost and value
The best thing about this deodorant is the price, which is very cheap, especially for a deodorant of this high quality and for the amount of deodorant you're getting out of it. Granted, you don't need to apply all that much for it to work, so it might just seem like there's more there because of that, but that does not take away the point in its favor.

Subscribe to our Newsletter