Best Marmot Jackets Reviewed & Rated for Quality
In a
Hurry? Editors choice: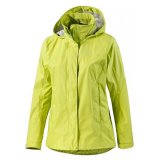 Test Winner: PreCip Lightweight

A marmot is a member of the rodent family and is a social creature that lives in dense mountainous regions. What does this have to do with jackets, you ask? The 2 founding members of Marmot, Dave Huntley and Eric Reynolds, developed the Marmot Club while on a school expedition in Alaska. After this bonding experience, the two came back to California and began experimenting with and designing down coats and sleeping bags, and by 1974, they had a small brick and mortar business. Now, over 40 years later, Marmot is a leader in premium quality outdoor gear. From backpacks to camping tents, Marmot does it all. But its bread and butter continue to be their jackets. Specialize for all types of weather and function, there is a Marmot product for any outdoor scene you might find yourself in. Here's our list of the ten best.
Standout Picks
Criteria Used for Evaluation
Materials
When compiling our list, we did some serious research on the materials that go into their products.
GORE-TEX is a brand that Marmot frequently partners with and we are so happy they do! GORE-TEX and Paclite technology is a triple layer fabric that is semipermeable making it an amazingly durable and breathable fabric that still delivers top-notch water and weatherproofing. It keeps water and snow droplets out while also allowing smaller water vapor particles (and sweat) to escape so you can remain dry without suffocating inside. And did we mention how lightweight this fabric is? It is designed to be effective without weighing you down, making it great for backpacking and hiking and also super easy to pack and store.
Marmot's own proprietary NanoPro fabric functions and performs similarly to GORE-TEX, providing a lightweight fabric that keeps you from getting wet while also letting steamy sweat escape.
The down that Marmot uses is sensibly sourced, and sometimes even recycled. It is extremely high-quality and lightweight and is treated with Down Defender which allows their down to get wet and keeps it from clumping. That means that you can throw their garments into your at home washing machine and even tumble dry them without ruining the quality of the down.
We also love the DriClime chin guard used in most of the options on this list. Designed to wick away moisture, thereby reducing chafing, the DriClime is a game changer in generally making the collar more comfortable.
And finally, the micro-fleece and fleece linings that Marmot uses are top notch, super cozy, and incredibly warm. We love that they line their pockets with micro-fleece to aid in keeping your hands warm, and we're also crazy about their sweater-like fleece linings that take the comfort of their products to the next level.
Breathability
While breathability is probably not your main concern when looking for a down option as those are meant to lock warmth in, with the options on our list, we wanted to make sure that we featured products that were breathable. After all, just because it's wet outside doesn't mean it's cold.
That's why we highlight options made from NanoPro and GORE-TEX that are super lightweight and waterproof while also allowing sweat and vapor to escape from the inside out. And of course, we love jackets that have PitZips to help ventilate your coat and cool your body while still keeping you dry.
Insulation
If your winter cat doesn't keep you warm, is it even your winter coa? We've found that it's way trickier than it should be to find a coat that allows you to move while also keeping you from freezing to death.
A Christmas Story comes to mind when thinking about insulation. Poor Raliphie and his brother bundled up in snowsuits that constrict their movements so much, they practically walk around like robots without any coordination at all. It's no wonder we've been looking for alternative winterwear that locks in heat while also allowing natural movements. But a lightweight option that sacrifices warmth is not what we're after either.
That's why we highlight products that are lightweight (some less than 1 pound) and seriously insulated using genuine, high-quality down and topped off with a fleece lining. These won't bind your arms and movements and will also keep you cozy whether you're using it at your everyday wear or for chilly outdoor adventures.
Weather Resistance
Weather resistance is obviously a major factor when purchasing these garments. We love all of the waterproof technology that goes into Marmot products through their NanoPro tech and GORE-TEX partnership. As mentioned before, these fabrics allow sweat to get out without letting water, wind, and snow get in. We also love that all of their waterproof garments come with tape sealed seams to ensure leaks don't sneak in where panels are sewn together. And of course, we are wild about the Down Defender treatment of Marmot's down coats as winter weather can turn icy, snowy, and wet without much warning. That means you won't have to throw out your down garment or worry about layering to prevent your down from getting wet and ruined. These Marmots can stand up to moisture and maintain their quality.
Value
Value is always on our list of considerations. We highlight some of Marmot's most inexpensive products that share features of their more expensive coats to provide a balance of budget and function. For example, NanoPro serves a similar function to GORE-TEX but is more inexpensive. You can see the difference in the costs of the items but unless you are in severe weather situations, you can probably get by with the NanoPro waterproofing.
Subscribe to our Newsletter