Best Maglite Flashlights Reviewed & Rated for Quality
In a Hurry? Editors choice: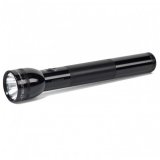 Test Winner: LED 3-Cell D

Even with heavy competition from commercial lighting fixtures, flashlights still have their niche carved out. They are perfect when you need directional light or when you need to have total control of the lighting. One of the most notable brands in this field is Maglite. Theyhas been around since 1979 and have made a reputation by building high-quality flashlights with the latest LED technology. Today, they have thousands of flashlights carried by members of the police and military service and the public. If you're considering buying a flashlight, you will come across an awful lot of models from Maglite. Because of this, we came up with some of the reputable models they have for different applications and budget.
Standout Picks
Criteria Used for Evaluation
Materials
Flashlights are made from plastic or aluminum alloy. Some go as far as having stainless steel on the head. The type of material you settle for depends on the budget you have and the intended applications. While plastic flashlights are affordable, they easily break and crack over time. Aluminum varieties come in thin and thicker varieties. Thin options are lightweight while thicker ones stand up better to abuse and drops. When considering materials, also consider how well the flashlight has been proofed against rust and shock when dropped.
Durability
Durability has a lot to do with the quality of the materials and also the workmanship of the torch. Most tactical options require more precision and better manufacturing techniques guaranteeing efficiency and prolonged performance. If you want a durable flashlight, you shouldn't skimp on the budget. Even though you might have to cough up more, the opportunity to have a flashlight that will serve you for a lifetime will save you money and time in looking for replacements.
Versatility
Flashlights have plenty of features to offer. They are made to serve different functions in different surrounding. General purpose flashlights have a single full beam setting for all settings. Other models can offer two or more models depending on the type of torch you're buying. Some of the features and modes that boost versatility in flashlights include mode memory, momentary on high mode, non-strobe memorized modes and you can also get RGB flashlights and color mixing options already in the market. To pick the right one, you need to carefully consider the function and pick an option that will serve your needs best.
Weather Resistance
You might never see this coming. But, it might be a good idea to buy a flashlight with some level of water resistance. You don't want to breakdown in the middle of nowhere under heavy rain and have your flashlight go off after a few strategic drops rainfall on it. Water resistance in measured using the IPX system. In the least, you should have an IPX4 rated flashlight which can withstand splashes from all angles. The ratings go as high as IPX8 which supports up to 4 hours of submersion at specific depths. Of course, choosing the right water resistance level will depend on the functions you have in mind for the torch.
Battery Life
In the world of flashlights, battery life is measured in hours and referred to as run time. In some models, light output decreases overtime as the battery level diminishes. In others, the output is constant then suddenly decreases. The best way to identify the battery life and performance of your preferred flashlight is by looking at a runtime graph if available. But generally, you should go for a flashlight that gives you the highest amount of light for the longest time possible.
10 Best Maglite Flashlights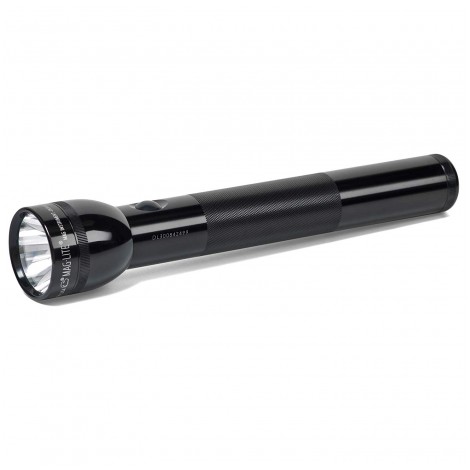 This IPX4 water resistant rated flashlight is a great choice if you're looking for an average flashlight for occasional use. It is perfect for home use and occasional outdoor use even when it's raining.
It features an effective diamond knurled design and a powerful projecting beam making it a perfect option for climbing, fishing, hunting and a variety of other outdoor activities. Whether you're a professional or an average consumer, the features in this flashlight provide you with plenty of light to make easy work of the dark.
Durable
For durable and long lasting use, this flashlight is made from aluminum. It features weather-resistant seals and it is anodized inside and outside to prevent rusting and corrosion. With careful construction and a limited lifetime warranty, you've assured the flashlight that will stand the abuse of the great outdoors.
Adjustable Lighting
Whether you're looking to save your batteries or you simply prefer different lighting conditions for different applications, make adjustable lighting features makes this flashlight a must have. You can choose between two options. The spot or flood beam. To adjust the lighting, you only need to rotate the flashlight's head.
Cost and Value
For a great quality flashlight, it is quite affordable. You get a great collection of features and unbeatable quality. Even for customers who might think the price is a little out of reach, you will have the comfort of knowing you won't have to spend on a flashlight anymore in the near future.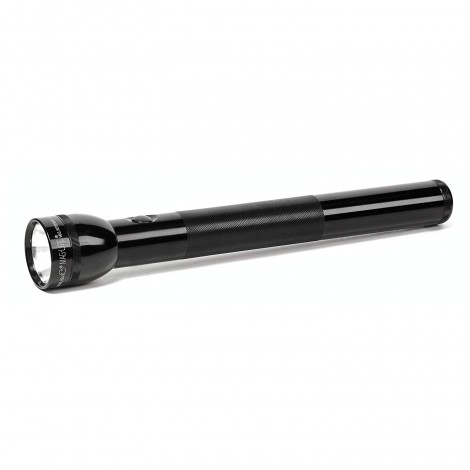 For more demanding applications, you need a more capable flashlight. This 4-cell D flashlight comes equipped with all the features you need to keep your path well-lit in the middle of nowhere.
The body of the torch is made from aluminum for durability and rust resistance and features weather resistant seals. It is anodized on the inside and out for keep corrosion out. It is IPX4 water resistant rated so you can use it for various applications like camping, hunting and even fishing without worrying about splashing water on it. Like most other products from Maglite, the torch comes with a limited warranty as proof of quality and durability.
4 Cells
More cells mean longer running time and better lighting depending on the application at hand. The flashlight is built to cater to a wide variety of applications. The power offered by the extra batteries can come in handy when you're stuck by the roadside. Considering the flashlight has an incandescent bulb, the extra power is needed.
Dual Lighting Mode
Depending on what you're doing, the intensity of light needed can differ. By turning the heading of the torch, you can switch between spot and flood lighting. Floodlighting is ideal when you have to walk at night. On the other hand, spotlighting is perfect for applications light pinning down the tent where you need plenty of light focused on a small area.
Cost and Value
For its quality and the features, it has to offer, it's safe to say the flashlight is priced within a reasonable range. At a convenient price point, you will have a flashlight with impressive features, highly durable and will be with you for a lifetime.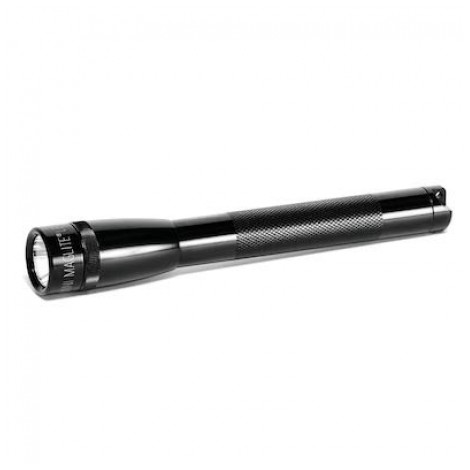 If your primary objective is portability, this mini flashlight that comes with a carrying holster us the perfect solution. It is feature packed with different lighting modes to make easy work of the dark. Unlike most of the torches we have reviewed thus far, this one has not two but four different lighting modes each tailored to complete different tasks.
It features the same aluminum body and excellent craftsmanship that Maglite has built its brand under. The weather resistant seals keep the water out and the components dry. Even though the mini flashlight comes with a holster, you can also easily fit it into the pocket, purse and attaché case and take it on all your trips without worrying about space.
Lighting Modes
The flashlight offers a variety of lighting modes. In total, it has four modes. These include high power, low power, blink mode, and SOS mode. It is an ideal tool to have in case of an emergency. To make all the lighting modes effective, the tool is driven by the innovative Mag-LED technology for superior performance.
Cost and Value
Even with the many features and benefits, the torch is still carefully priced and is affordable. With its set of features and durability, you'll have a great tool that will offer service for many years to come. It can be used for different applications and settings and will quickly earn its stripes as a reliable tool during your escapades.

4

. Solitaire LED 1-Cell AAA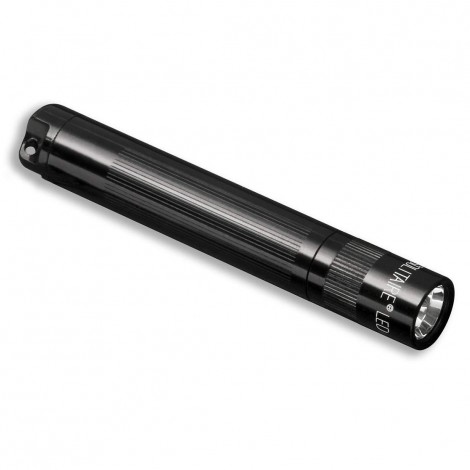 The Maglite Solitaire LED 1-Cell AA flashlight is designed for users that want an even more portable flashlight. It's small and compact and packs enough power to bail out of dark spots. It retains the quality build and excellent craftsmanship that Maglite is known for and throws in some important features.
The aluminum body is carefully sealed with water resistant seals and anodized to prevent corrosion. With its quality, you have a neat flashlight that you can use for a lifetime. The small stature does not come close to describing the strength of the beam the torch offers and the convenience of being portable means you can have light when you want it.
Premium Drop Resistant
The life of a torch involves a lot of drops, breaking your falls when you stumble over and the occasional use as a hammer for small applications. After all this abuse and use, you still need the flashlight to conduct its duty. The premium drop feature protects the flashlight against falls and thuds and ensures that every time you press the power button, your reliable torch goes on.
Accessories
It's always commendable if a product comes with a few accessories. Even though you might not need them, it is a chance for you to hit more than two birds with one stone and you should take it. The Maglite Solitaire Flashlight comes with a spare lamp tucked in the tail cap, a keychain Lanyard, and an alkaline battery to get you started.
Cost and Value
Of the options that we have reviewed so far, this is the most pocket-friendly. It's expected given its size and the features it has to offer. However, it remains functional to users who simply want a flashlight they can use on occasion and don't demand too much from it.

5

. Mini PRO LED 2 –Cell AA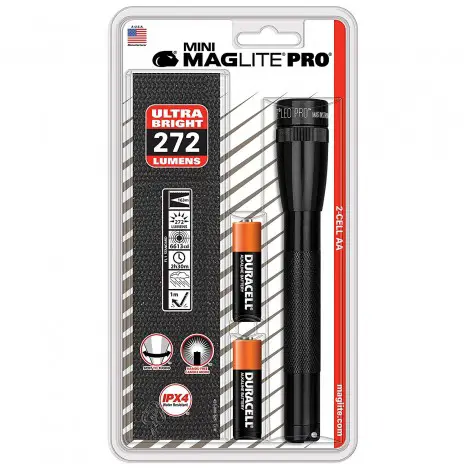 The Maglite mini pro is designed to balance the demand for light and portability. Even though it has a small demeanor, it is ultra-bright. It has a beam distance of 140M and a running time of 2.5 hours. It makes for a great companion if you're looking for great performance from a portable flashlight.
The torch is not all about performance. It is also decently built to take on the aspects of weather head-on. It is fitted with weather resistant seals to keep the water and has earned an IPX4 rating. The aluminum body prevents rusting and it is anodized to protect against corrosion as you battle nature with it by your side.
Holster
With the flashlight, you get a holster. It's a neat addition especially when you want to keep your hands free but have access to the flashlight in a short time. The holster comes in handy in applications like hunting when you need to retrieve the flashlight quickly. Since it comes as an accessory, you save yourself the money and trouble of buying separately.
Performance
There's no question the flashlight is built for performance. It has over 270 lumens and a 140M beam distance. In addition, you can also easily switch between spot and flood lighting depending on the application at hand.
Cost and Value
As stated earlier, the flashlight is built to balance portability and functionality. The price is also well calculated. It is not too expensive and it's also not the most budget-friendly. While you will get the needed performance from the tool, you will need to replace the batteries more often.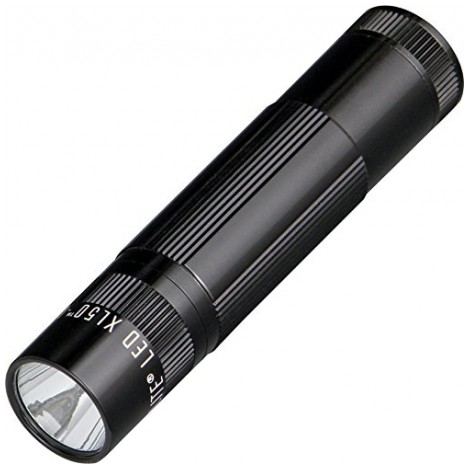 Sticking with the portable high-performance flashlights, here is another option that might pique your interest. In a small compact design, this lighting equipment will easily fit into your pocket. It has an interesting design with a tactile knurl design and is anodized for durability and corrosion resistance.
Other than the impressive design, it is easy to operate. It has an easily accessible tail cap switch that you can operate with one hand. Once on, the flashlight projects a powerful LED beam. The incredible LED light is as a result of the Mag-LED technology. It has three lighting modes to help you complete various tasks like fishing, dog walking, and even car repairs.
Lighting Modes
This quality lighting tool offers 3 selectable lighting modes. Each is ideal for different circumstances. These include the full power, low power, and an emergency strobe. To ensure each mode has the maximum effect, the light performance is driven by Mag-LED to allow you to get the most light at the least power possible.
Easy to Use
You don't have to worry about getting both your hands involved when operating this torch. The conveniently placed switch at the back of the tailcap requires only the thumb to operate. It keeps your other hand free or on the task at hand so you have full control of the situation at all times.
Cost and Value
Compared to other compact and portable flashlights, this is priced a little higher. Even though classified as a tactical lighting tool, the price is a little high for the listed features and strength of light. However, it is convenient and will give you service for a very long time.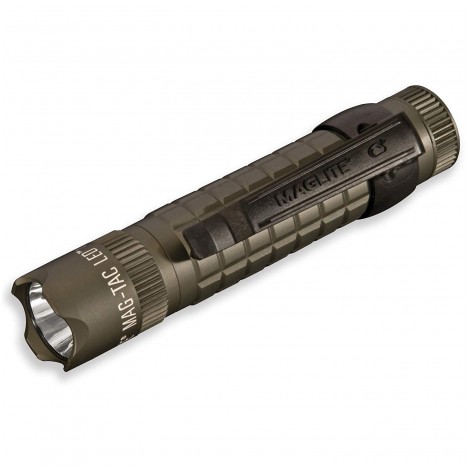 The Mag-Tac LED flashlight is made with the police, military and first responders in mind. It is made to stand out in difficult times and light up the way. It is a premium drop resistant torch that will keep up with the rush and confusion of emergencies.
With a quick mode selector, the flashlight allows you to choose from three different modes. One of them is a 12 Hz strobe you can use to disorient attackers making it an essential safety tool to have as well. It is certified by the NTAO and perfect for other applications like fishing, household use, and camping.
12 Hz Strobe
This flashlight does more than provide you with ample light in darkness. You can use it as tool to defend yourself. The 12 Hz strobe light fitted into the torch is bright enough to temporarily blind the attacker and give you enough time to get to a safe place. It gives you an advantage and the element of surprise since not many people would think of a flashlight as a weapon.
Tactical Build
First responders, the police and the military do a great job in an emergency. They need a flashlight with their needs in mind. Being a National Tactical Officers Association Certified flashlight, this option appeals to the need of the strenuous circumstances that these servicemen go through and makes their work easier while keeping them safe.
Cost and Value
The features and requirements packed into this torch demand a higher price. It's not an ideal option if you're looking for a pocket-friendly tool for everyday use. However, with the right hands, it's an essential tool that will provide you with all the features and lighting you need. The strobe light is a nice addition that comes in handy in case of a surprise attack.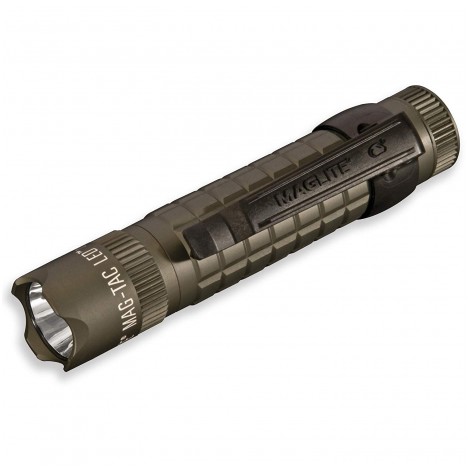 For users that are willing to sacrifice portability for performance, this flashlight will fit right in. It is a full-size flashlight designed for average and tactical use and fitted with features that serve the normal and tactical worlds comprehensively.
Whether you're responding to an emergency or simply going about your business in the home, the features that this flashlight has to offer give you the best chance of finishing your task successfully. It has up to 600 lumens and the light distance is over 400 meters giving you the best chance to see well ahead of you. It also has different functions and light modes for different activities. It has full power, low power and momentary option that is more applicable to law enforcement.
Lighting Functions
The lighting functions are designed to serve two purposes. The first is to best serve different applications with different lighting demands and the other is to preserve and prolong runtime. If you're simply walking around, the low power function is best, if you're working on something or looking for something, then the full power option is ideal.
Quick Click and Quick Focus
In the dark, quick response time is important. The torch is built with an easy to use push button electronic switch that you can easily operate with one hand. It also has a fast and easy method of choosing the function mode. The quick focus is also quite handy. In less than ¼ turn of the head, it adjusts the light from spot to flood.
Cost and Value
You should expect to pay a handsome back to land this beauty. Even though the price is not the most affordable, it fits the features and quality that the flashlight has to offer. You get high quality and high-performance flashlight with plenty of benefits.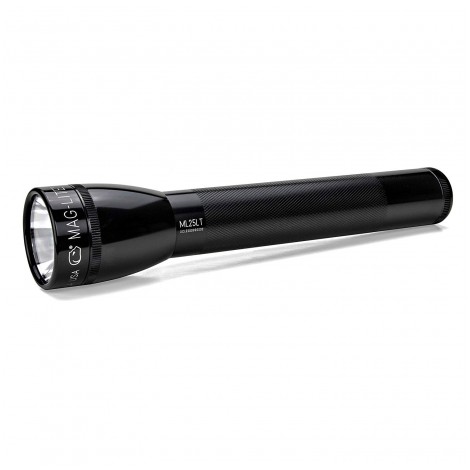 Sometimes, you only want a flashlight that is a little different and can keep your hands free as you work. The Maglite ML25LT has plenty of features that set it apart from the other options that we have reviewed so far.
The first unique feature is that it's not made from aluminum. Instead, it's made from an aluminum alloy that is precision machined for durability and strength. The flashlight also has different modes one of which is a candle mode. In this mode, the flashlight can stand on its own allowing you to have both hands free and work on whatever you need while providing you with light.
Candle Mode
The flashlight offers a variety of modes to suit different situations. The stand out mode is the candle mode. It allows you to keep both of your hands free while providing you with ample light to complete the task. It is an important feature especially when you're fixing the car and you need both hands to complete the job.
Ultra-high Performance Beam
When you need plenty of light and high performance from your flashlight, this one comes through for you. It has an ultra-bright beam. The highly refined reflector features a quality LED ensuring you have balanced optics and a brilliant but adjustable beam that you can manipulate depending on what you want.
Cost and Value
It's a great flashlight to have for the average homeowner and camper looking for a working and highly functional flashlight. The price is just right and reflects the quality and number of features you get to enjoy with this flashlight.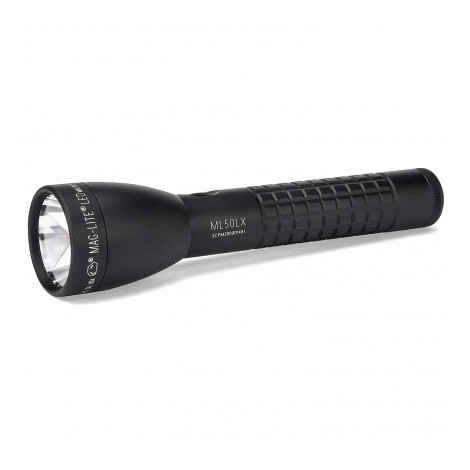 To close out the list, we have this matte finished flashlight with a tactical feel. It is highly portable and maximizes on performance to give you value for money and a great experience. It comes with a limited lifetime warranty and is designed for adventure, hunting camping and even fishing.
For quick operation, it comes with a QuickClik system that allows you to quickly and efficiently select from the four available modes and function sets depending on your requirements. It's also worth noting that it also packs a function for law enforcement which is quite handy.
Easy to Operate
In most instances where you need a flashlight, quick response can save your life. The flashlight needs to be easy to operate and even better if you can operate it with one hand. With a QuickClik system, you can easily turn on this flashlight and choose from a wide range of functions and modes. To switch the light from flood to spot, it only takes a quarter turn of the head which is sufficient.
Quality and Durable
The flashlight is made from high quality materials ideal for different applications and comes with a limited lifetime warranty to back up the durability claims. The body is made from aluminum for lightweight yet durable feel. To improve durability, the flashlight is anodized inside and out to keep out corrosion and keep the torch working at its best.
Cost and Value
Expectedly, you will have to dig deeper into your pockets. The set of features and craftsmanship are top notch and for a tool that will keep running for a lifetime, the price is understandable and worth.

Subscribe to our Newsletter