Best Low Carb Protein Shakes Reviewed For Taste
Choosing to drink low carb protein shakes is an excellent way to stay healthy. Any protein will keep your muscles healthy, give your metabolism a boost, and enhance your workout routine. By putting protein powders in a tasty shake, you can get lots of high-quality protein, and it usually tastes great. Different high protein powders and shakes will have different effects on your body. Some will help your muscles, some will enhance your immune system, and some will combat chronic diseases. However, no matter what kind of protein you are choosing to consume, it will probably result in various health and diet benefits. After all, your body needs protein to carry out numerous vital processes
Featured Recommendations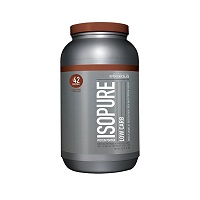 Isopure Powder

Our rating
Added Vitamin & Mineral Blend
Price:

See Here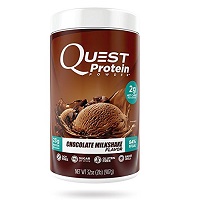 Quest Nutrition

Our rating
Can Be Baked Into a Protein-Rich Treat
Price:

See Here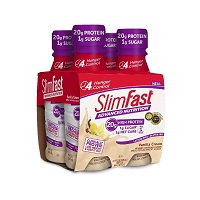 SlimFast Advanced

Our rating
Curbs Hunger
Price:

See Here

A protein shake is an incredibly delicious way to get your daily protein intake. Since any shake might be high in sugar and other types of carbohydrates, you do not want to choose a protein shake that is secretly full of sugar disguised as something that looks healthy. Therefore, you need to find protein shakes that relatively low in its carbohydrate content. These shakes can have some carbs. When consumed in moderation, carbohydrates will give you significant energy boosts and keep your brain functioning well. Additionally, a little bit of sugar can enhance the taste, making it easier for you to drink it so that you are more likely to drink this healthy beverage as often as you need to. However, any protein shake should still have significantly more grams of protein than it has grams of carbs.
10 Best Low Carb Protein Shakes
1. Isopure Powder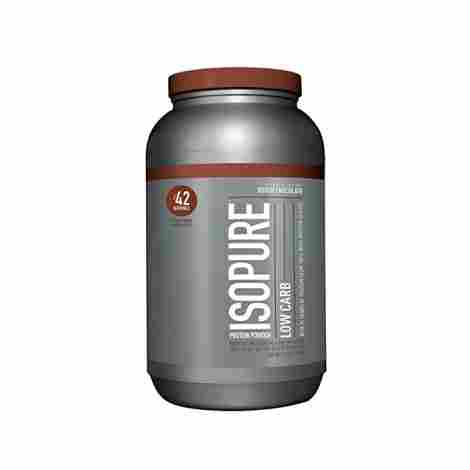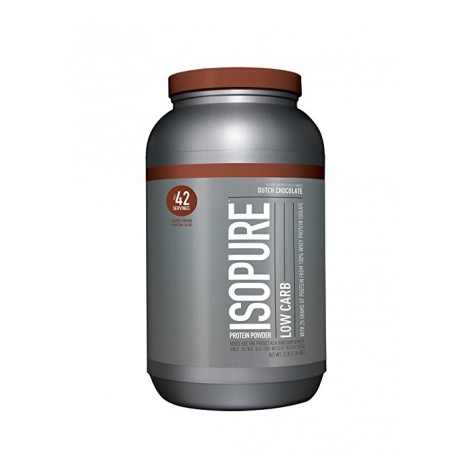 Isopure is a protein powder that you can put inside your shake. In a single scoop, it contains 25 grams of whey protein, which is the type of protein often found in dairy.

Expand to see more
Vitamins
The protein in this product is not the only
healthy ingredient
. It also contains nutritional vitamins that can combat oxidative stress, inflammation, and many chronic diseases that you might have.
Lactose-Free
Generally, people who are lactose intolerant should avoid whey protein since it is a dairy product protein. However, Isopure Protein Powder is lactose-free, so it should not cause you indigestion.
Cost and Value
One pound Isopure Protein powder comes at a mid-range price but if you choose to purchase three pounds, you'll get a bit of a deal. The second price is more reasonable, but either one might be worth it because a single pound of powder should get you through several shakes.
It contains zero carbohydrate
It is gluten free for anyone who has gluten intolerances
It comes in eighteen different flavors
If you do not like shakes, you can mix it in coffee, smoothies, or other drinks
You have to make the rest of the shake yourself
It can still be hard on your stomach if you have certain types of dairy intolerances
2. Quest Nutrition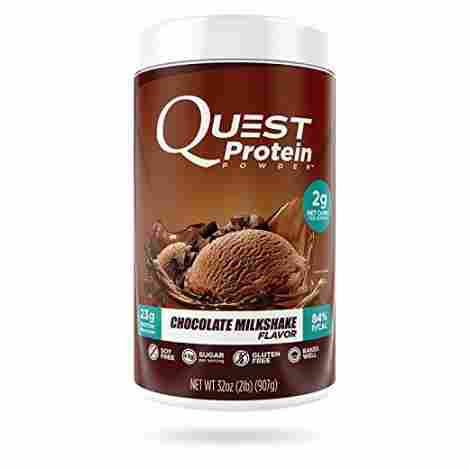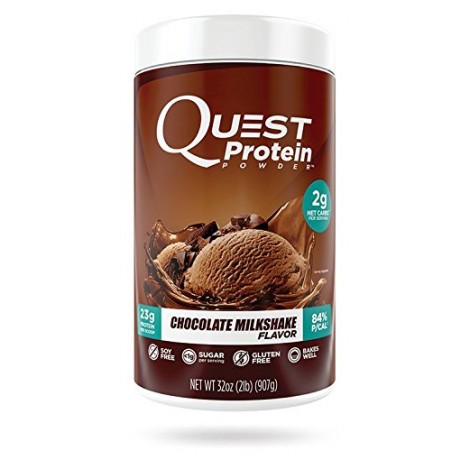 With only two grams of carbs and 23 grams of both whey protein and casein protein, this protein powder is suitable for spiking both your shakes and any of your other drinks.

Expand to see more
Dietary Fiber
Quest Nutritional Powder might have a tiny bit of carbs in it, but it is probably the best type of carbohydrate you can get. The two grams of carbs are made from two grams of dietary fiber, which is good for your weight and digestive health.

Sweetened
It might have zero grams of sugar, soy, and gluten, which are all ingredients that are important for flavoring and texture. However, this protein powder still tastes incredibly tasty because it contains artificial sweeteners, inducing stevia and sucralose.

Cost and Value
Depending on the flavor you choose, the price will be different. It also depends on the size. However, Quest will cost somewhere a bit more per ounce, but it is worth if you are considering a protein powder that tastes great.

It comes in ten different flavors
It has a moderately low amount of calories
It tastes great in baked goods
It is suitable for your digestive health
It is on the sweeter side, so it is possible that you might find it too sweet
It can change the consistency of your smoothie
3. SlimFast Advanced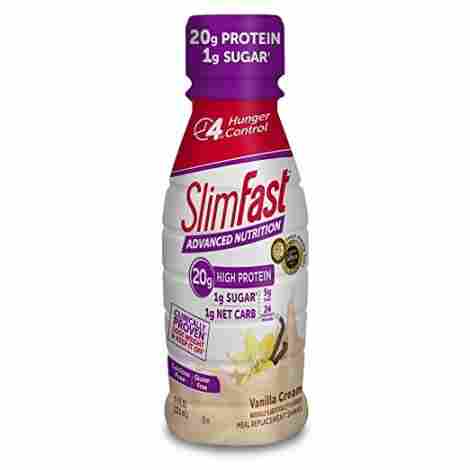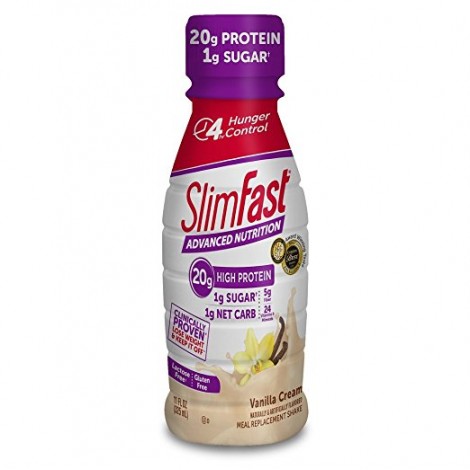 With 20 grams of protein and only one gram of carbohydrates, this protein shake will help you with building up your muscles and with losing a decent amount of weight.
Expand to see more
Award-Winning Taste
Of course, taste is subjective, but the SlimFast Advanced Nutritional Shakes have a big reputation for having a great consistency, for having a good texture, and for being delicious.

Helps with Weight Loss
Since it is high in protein and low in carbohydrates, it is no surprise that this shake is good for weight loss. It also reduces your hunger. In fact, clinical trials have shown that SlimFast works to help you maintain weight loss.

Cost and Value
When you purchase this product you will receive twelve eleven ounce bottles of SlimFast. This comes at a very low price per ounce and is more than worth your money.

It comes in four different flavors
It is both lactose and gluten-free for people with specific food intolerances
It helps you reduce food cravings for about four hours
It is an excellent smoothie ingredient
It can have an aftertaste that is too sweet
It is better at helping you maintain weight loss than it is at helping to lose weight
4. WonderSlim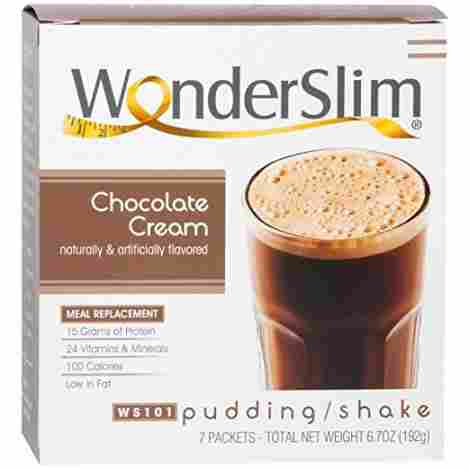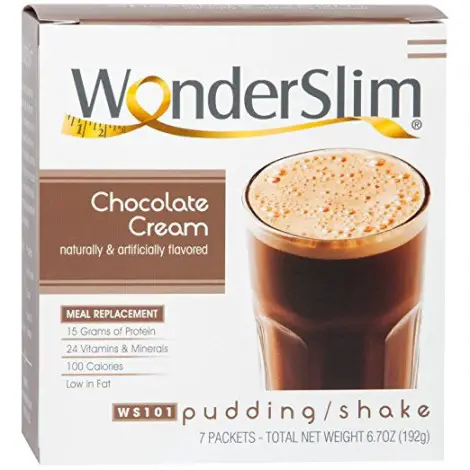 The WonderSlim is a low carb meal replacement shake that has 15 grams of protein. It also has a few other essential nutrients and is low in both carbohydrates and fats.

Expand to see more
Helps with Weight Loss
This shake is designed to help you lose weight. Therefore it is low, in carbs, sugars, fat, and calories. The protein will reduce hunger, boost your metabolism, and burn fat instead of muscles.

Vitamins and Minerals
With 24 different types of vitamins and minerals, this shake will ensure that your body stays healthy and free of stress and inflammation as you try to shed a couple of pounds.

Cost and Value
This price might be somewhat high, but it does come ready made and, if you buy it in sets of three or six, then the price you are paying for each packet will go down.

It comes in nine different flavors
It works great as both a shake and a pudding
It comes with all the necessary ingredients, and all you have to add is water
Some of the money you pay to buy a box goes to charity
The texture is not great, especially if you are trying to make pudding
It is a bit high in sodium
5. Perfect Keto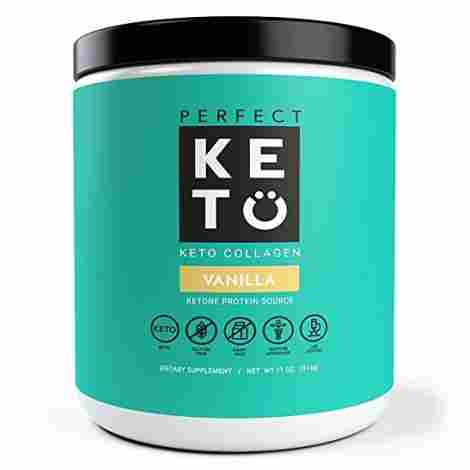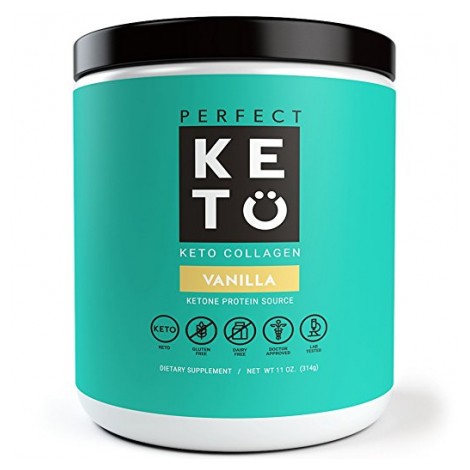 This powder is a ketogenic diet approved protein powder that you can use to spike your shakes. Anything that is keto is going to be low in carbs, but it will be pretty high in fats.

Expand to see more
Collagen
Unlike other protein powders that usually you dairy proteins, this protein uses collagen, which is an animal protein that can enhance many of the biochemical processes that occur in your body.

MTC
MTC, or medium chain triglyceride, is a type of oil that is popular among keto dieters. It is suitable for getting your body to start burning fat very efficiently.

Cost and Value
This product is more expensive than other options on our top ten list. The high price is a result of the fact that most of the ingredients are organic and the type of protein used is relatively high end.

The collagen only comes from grass-fed and well-treated animals in the United States
It contains no artificial ingredients
It contains prebiotics to increase the growth of healthy bacteria in your gut
It has anti-aging properties
High fat content
Only 10g of protein per serving
6. EAS 100% Pure Whey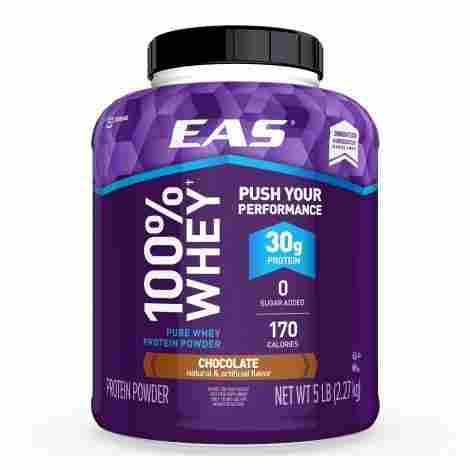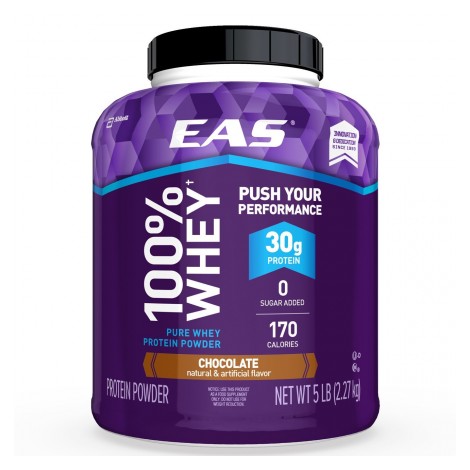 At a whopping 30 grams of whey protein per serving size, EAS 100% protein powder will ensure that you get the protein that you need after engaging in vigorous physical activity.

Expand to see more
Pure Protein
This product has no other added ingredients besides for protein. There are no fillers or sugars. All you get is pure protein, which is sometimes exactly what you need after
strenuous exercise
.
Builds Muscles
When you exercise, your muscles start to tear apart a little bit, but protein will ensure proper repair. When your muscles use this kind of protein to recover, they will begin to repair stronger than before.
Cost and Value
The price tag might be a bit shocking at first, but it's not when you look at the price per serving. Additionally, it will take a long time before you run out because you five pounds will get you through many shakes and you only need to drink these shakes after exercise.
It comes in three flavors
There are only ten calories in a serving
It has zero grams of both sugar and fat
It prevents you from getting too hungry
It takes a long time to get it to mix appropriately into your shake
It is not great for your digestive tract
7. Premier Protein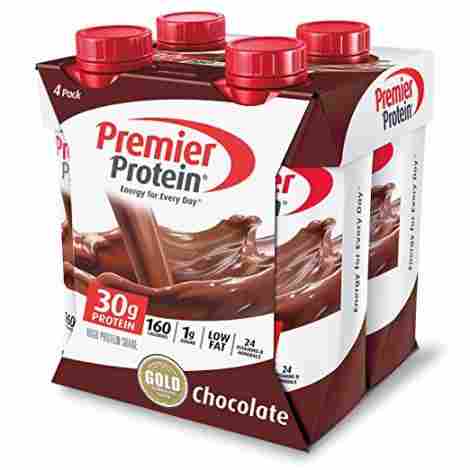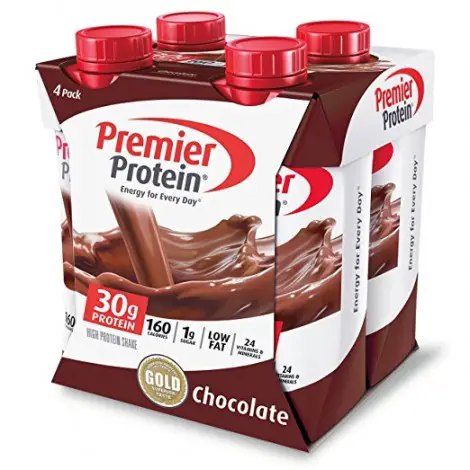 As the product suggests, this shake has 30 grams of protein in a single recommended serving size. It also has only one gram of sugar and four grams of other types of carbs.

Expand to see more
Multipurpose
The Premier Protein shake can help you out with multiple aspects of your health. They can be used as a
healthy snack
, a meal-replacement shake, or an exercise recovery beverage.
Award-Winning Taste
For three years in a row (2015, 2016, and 2017), this shake has been awarded a gold medal for "Superior Tasting Ready To Drink Protein Beverage" by Chefs In America.
Cost and Value
Each flavor is sold in different sized packs at different prices. The money you would be paying can be anywhere between $0.13 per ounce and 4 dollars per ounce. Therefore, the cheaper flavor options (caramel, chocolate, vanilla, and strawberry) are reasonable, and you can decide if the other flavors are worth it.
It comes in nine different flavors
It is low fat
It contains 24 types of essential vitamins and minerals
It has no artificial colors
It can be tough on your digestive system
The bottles are not always made with proper seals
8. Pure Protein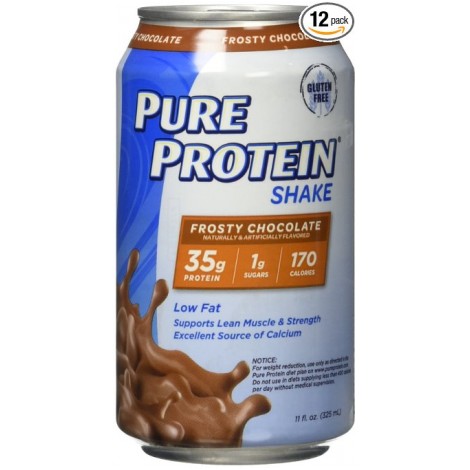 With 35 grams of protein and only one gram of sugars, the Pure Protein low carb protein shake is great for increasing the strength of the
lean muscles
in your body.
Expand to see more
Calcium
Protein is not the only highly nutritious substance that can be found in this shake. Pure Protein Ready To Drink Shakes are an excellent source of calcium, which will keep your brain and bones adequately fueled.

Good for Workouts
With so much protein and 170 calories, these protein shakes are a good way to fuel up before a workout. They also work well to help your body recover appropriately after engaging in physical activity.

Cost and Value
You can get a pack of twelve eleven ounce cans of this shake for a very low per-ounce price. This product is positively cheap for such good quality and delicious drink.

It comes in five different flavors
It is gluten-free
It works well to replace meals
It satisfies sweet cravings
It uses artificial flavors
It is not great for weight loss diets
9. Atkins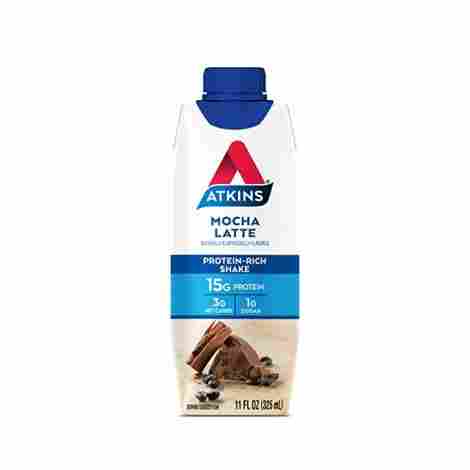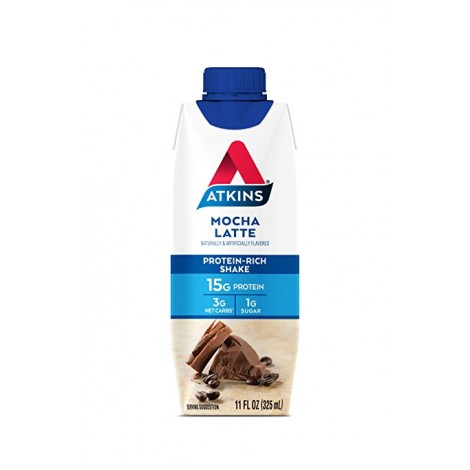 The Atkins diet requires you to ear much protein while cutting back on carbs. Therefore, it is no surprise that this Atkins approved shake has a lot of
protein
(fifteen grams) and only two grams of carbs.
Expand to see more
Coffee
This shake is unique because it contains real coffee to give your morning a boost. The coffee may also to work to speed up your metabolism and help you lose weight quickly.

Chocolate
The Atkins Ready To Drink Shake contains dark chocolate to satisfy any of the sweet cravings that you might have. It will also help you with any chocolate cravings.

Cost and Value
The Atkins Shake is one of the more expensive drinks. However, it is the only shake that will give you a pure chocolate taste, so if you are a massive fan of chocolate, then it might be worth the price.

It is Atkins approved, which means that it is a delicious drink for weight loss and heart health
The flavoring is more realistic than some other protein shakes
It works well as a meal replacement
It still tastes good after freezing it
Dark chocolate is the only flavor
It has fewer grams of protein than some other high protein shakes
10. BioTrust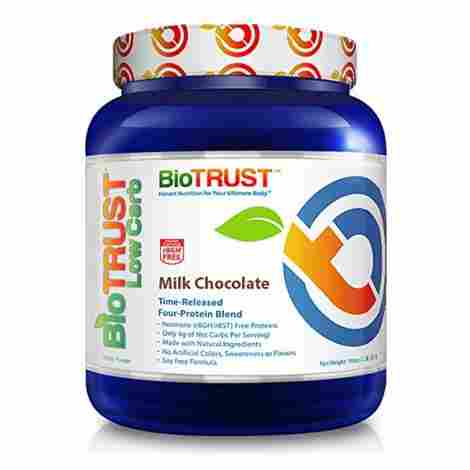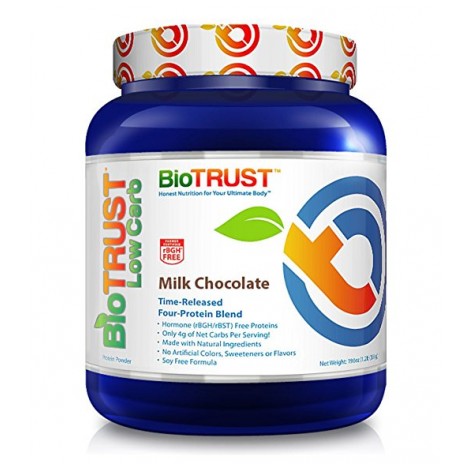 BioTrust Low Carb Powder is a keto approved protein powder with 24 grams of both whey protein and casein protein from
grass-fed animals
and with only four grams of carbs.
Expand to see more
No Hormones
Many of the proteins that are derived from dairy products may come from farms that give the animals certain hormones, but BioTrust Low Carb Whey Protein Powder is entirely hormone free.

ProHydrolase
ProHydrolase is an enzyme that will help your digestive tract to maximize the absorption of protein. It will also decrease any digestive issues that are often associated with dairy products like whey and casein protein.

Cost and Value
A nineteen-ounce container is going to cost you a bit more than other options on this list. However, if other dairy product protein powders are hard on your stomach, then BioTrust might be for you.

There are six different flavors
It comes only from non-GMO sources
There are no artificial flavors
It is both soy free and gluten free
It may not help all that much with weight loss
The flavor may be challenging to get used to
Whether you are looking to lose some weight, build up your muscles, or only improve your health, protein is right for you. Keto and Atkins's diet plans both provide low carb protein shake options, but you do not need approval from highly successful fad diets to find the perfect protein shake for you. Many other brands offer both ready-made shakes and powder supplements to spike your shakes. All you have to do is choose a flavor that you like, and it should not be difficult to find a delicious protein shake that will provide multiple benefits to your health. Depending on what kind of benefits you want, you might have to do a little bit of research on the proteins out there. Some proteins will help your metabolism, some will enhance your workout performance, some are good for your immune system, and some will reduce hunger. However, all types of proteins are pretty easy to find in a powered or shake form.
Criteria Used in Evaluation of the Best Low Carb Protein Shakes
When it comes to selecting healthy foods, there are many factors you need to take into consideration. Health benefits can be over exaggerated or scientifically unproven, so you have to do some research to make sure your health foods are as healthy as they claim to be. You also have to consider the taste, price, quality, what you want to use it for, and some other aspects of your drink. To properly evaluate the best types of low carb protein shakes, you need to make sure these beverages meet specific standards. Although these standards may sometimes be complicated, there are still definitely some criteria that you should be looking out for to decide which low carb protein shakes are going to meet your needs.
Health Benefits
Since you are searching for health foods, you want to make sure that the product you pick has the desired health benefits. Various types of proteins are equipped explicitly for
enhancing different biochemical processes that occur in your body. Most shakes are going to contain whey protein and casein protein, which are both derived from dairy products. They usually work in similar ways that a good cup of milk would work, strengthening your musculoskeletal system and giving your metabolism a healthy boost. Therefore, these shakes will be good for either weight loss or muscle building, depending on how many calories it contains. Higher calorie content will not be great for weight loss, while a lower calorie content might not provide you with adequate energy for a high-intensity workout session. While whey and casein are both active, you should be aware that lactose intolerance does not pair well with these proteins, so keep an eye on your bowel movements. If you have digestive issues, then you may want to look out for other types of protein shakes. These different types of shakes are often higher end, but the price may be worth it if dairy upsets your stomach.
Taste
Some people are under the impression that only junk food can taste good. This common misconception is pretty dangerous. After all, settling for disgusting health foods means that you will have difficulty sticking to your diet before you revert to unhealthy habits because you just could not taste. Since these protein shakes are all low carb, they will not have any sugar to add flavor. However, they may have artificial sweeteners or other ingredients to ensure the beverage has a decent taste. You should try to find a brand that offers a flavor you know you will probably like. Options with slightly more carbs, fats, and processed ingredients are usually going to be a little bit tastier, so you should figure out how many grams of unhealthy ingredients you are willing to let yourself eat to enjoy the taste. Keep in the mind that, while five grams of carbs is a lot for a low carb protein shake, it is still a meager amount of carbs and should not lead to any significant weight gain.
Added Ingredients
Many low carb protein shakes contain more than just pure protein powder. For example, some have flavoring to add taste. Others are packed with vitamins and minerals to keep you healthy. You need to consider these added ingredients before you figure out which protein shakes are best for you. If you like the keto diet, then you might want to try protein shakes that have healthy fats such as MTC. If you are a coffee drinker, then caffeine or coffee can be a useful ingredient in your protein shake. If you have a sweet tooth, then sweeteners like sucralose might be right for you. However, there are some added ingredients that you might want to avoid. Hormones, gluten, soy, GMO formulas, and non-organic foods are generally avoided, even though very little scientific evidence shows that avoiding these products is beneficial to your health. Still, you may find that your body responds better without these products, so it is perfectly acceptable to avoid these added ingredients if you want. Additionally, many of these products are not great for the environment, so you may still want to stick to organic hormone-free products, even if you know it probably does nothing to your health. However, other added ingredients are, without much doubt, pretty bad for your health. For example, artificial colors and sugars are never all that great for you. Of course, anything consumed in moderation will not harm you, but you do not want to fill up on too many ingredients that you cannot even pronounce.
Variety
Taste is a top priority when it comes to choosing your low carb protein shake. However, as you might know, after a long time of repeatedly consuming the same drink as a snack or even a meal, you are probably going to get tired of it. Therefore, variety is essential. Protein powders should be versatile, meaning they should work well in many different types of shakes and beverages. It is also an advantage if they make a useful ingredient in baked goods. Both powders and ready-made shakes should have many different flavor options. Without this variety, you may start getting bored with your healthy foods. Eventually, you will probably stop choosing nutritious meals, which can impact your weight, metabolism, and other aspects of your health.
Cost
When it comes to food, the cost can get complicated because different sizes and flavors come at different prices. However, it is not too complicated to figure out that only the highest end, low carb protein shakes are going to cost more than $1 for each ounce. You should be aware that, with foods, high end does not always mean it has the best quality. It sometimes just says that it is organic. Therefore, unless you are a fan of boycotting farms that may not treat animals all that well, it might not always be worth it to pick expensive brands. However, the best costly products do come with their unique benefits. If these unique benefits are essential to you, then you should not dismiss the high end shakes just because they seem unnecessarily pricey.
Preparation
Some of the best protein options often come in powdered form, which means you have to make the rest of the shake by yourself. However, if you do not want the responsibility of having to prepare your shakes, then you can consider choosing one of the ready-made shakes. They may come with some artificial ingredients that you are not a fan of, but saving yourself the time and energy of preparing your shake might be worth it for you.
Calories
Everyone is going to be counting their calories differently. If you want protein shakes to build muscle, then calories are not the worst thing in the world. However, if you are trying to lose weight, then cutting back on calories is a good idea. Counting calories is not necessarily a right way to lose weight because some calories are better than others. What you need to avoid is empty calories, which are calories that do not come with many calorie-burning nutrients like protein. When it comes to protein shakes, you should be counting the calorie to protein ratio to measure the concentration of protein and the number of empty calories. All the best low carb protein shakes will have a high protein concentration and, as a result, they will have a low calorie to protein ratio. If the ratio is small, then you are in good shape to minimize weight gain.
FAQ
Frequently Asked Questions
Q: Can a low carb protein shake work for both weight loss and muscle building?
A: Anything that is low in carbohydrates will help with your weight, and anything that is high in protein will strengthen your muscles. However, some shakes are produced for a particular purpose. If the label suggests that the shake only works for one use, then you should assume that it will not be the best for other purposes. However, if the label does not provide specific details or instructions, then you can probably imagine that your low carb protein shake can be beneficial in more ways than one. Additionally, many shakes come spiked with beneficial vitamins and other essential nutrients that can allow your shake to provide you with a variety of health benefits.
Q: Is it not better to try to avoid getting required protein intake from powdered supplements?
A: Protein powders are not necessarily worse than real food. While you can get all the protein that you need from the food that you eat, there is no reason to avoid powdered supplements. The only real problem that supplements pose is that they may have a higher dosage than you realized, but you can always talk to a nutritionist or doctor about ideal doses. While powders should not be your only source of protein, they can still be a valuable source of protein. Your best wager is to try a variety of different protein sources to figure out which choices benefit your body the most. If you already know that protein shakes are right for you, then there is very little reason to avoid them.

Q: Who needs protein shakes?
A: In truth, anyone can benefit from protein, and there is no "best" situation for a low carb protein shake. However, after exercise, your body will crave protein to recover. If you work out often, then you may benefit the most from protein shakes, but you are not the only type of person who can benefit. Protein is vital for a variety of purposes. Whether you are protein deficient or you want to enhance your metabolism, protein supplements can help you out.

Q: Why is it so important to avoid carbohydrates?
A: Avoiding carbohydrates is not the essential thing in the world unless a healthcare professional specifically instructed you to cut back on all the carbs. Otherwise, many forms of carbs can be good for you. Fiber, for example, is a type of complex carbohydrate that is good for your weight and digestive health. Whole grains are another complex carb that might come with many benefits. When a diet like a keto or Atkins diet call for "low carb" options, they mean that they want you to avoid simple carbs like table sugar and high fructose corn syrup. Even some starches are best avoided sometimes. These highly processed and refined carbs come with a variety of health problems. They cause unstable spikes in blood sugar and overexertion of your pancreas. Eventually, you may get obesity and diabetes. Diabetes has also been linked to inflammatory diseases such as arthritis and even cancer. Although keto fans may put themselves in sugar starvation mode, completely depriving yourself of sugar is not necessary to stay healthy. Anything can be a little bit healthy when taken in moderation. However, the chances are high that your daily carb intake is higher than the recommended amount, so your body will probably thank you if you start cutting back.

Q: Why are some shakes high fat and others low fat?
A: Unlike carbohydrates, it is more difficult to tell when fats and oils are bad for you. Some diets such as keto will recommend much fat, while others will ask you to cut back on it. As a general rule (with many exceptions), anything low in fat is good news as long as it is also low in carbs and other processed ingredients. However, if you starve your body of carbs, consuming fat can be beneficial to your weight. Your body will stop using carbs for fuel, turning to fats instead. Your body is much more efficient at burning fats, which means you will have an easier time maintaining a healthy weight. You want to choose fats that are relatively good for you. All of the best high-fat protein shakes are going to contain the healthier types of fat.
Sources
E-Supplements, Protein Powder FAQ
Diet Doctor, A Low-Carb Diet for Beginners