Best Leatherman Tools Reviewed & Rated for Quality
last updated
Feb 25, 2019
Gone are the days of desperately searching for a simple tool to complete a basic household task. Leatherman offers convenience, simplicity and intelligent design, all in the palm of your hand. Ten of the most popular Leatherman brand tools are reviewed here for your consideration. The pros and cons of each are listed and the overall value is outlined. Hopefully, you will find the ideal multitool for you with the aid of this article, and enjoy the convenience, ease of use and versatility of a well-built multitool.
In a Hurry? The test winner after 11 hrs of research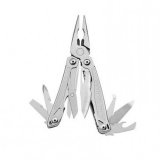 Wingman Multitool
Why is it better?
Fully loaded with various tools
Economically priced
Long-lasting and well built
Exceptionally sharp blades
Reliable safety features
In a
Hurry? Editors choice: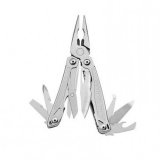 Test Winner: Wingman Multitool

13
Researched Sources
11k
Reviews Considered
11
Hours Researching
13
Products Evaluated
Advanced Features
Portability
Effectiveness
Use
Versatility
By Default
In Depth Review Top 10
Wingman Multitool
Skeletool Multitool
Squirt PS4
Surge Multitool
Raptor Shears
Rebar Multitool
Rev Multitool
Crunch Multitool
Charge Plus TTi Multitool
Wave Plus
Table of contents
Criteria Used for Evaluation
Other Factors to Consider
Frequently Asked Questions
Sources
10 Best Leatherman Tools
Fully loaded with various tools
Economically priced
Long-lasting and well built
Exceptionally sharp blades
Reliable safety features
Issues with belt clip reported
Various complaints about the ruler being impractical
The Wingman is an absolute must-have for virtually anyone and everyone. Regardless of how familiar you are with tools, how comfortable you are with DIY repairs, and whether you have a go-to handyman available for quick fixes when you need a screwdriver, corkscrew, knife or file, you don't want to be unprepared. It is an essential item to keep in your home, your car, or your backpack if you venture out on a camping trip. It's small but mighty and incredibly versatile, with a knife, file, ruler, pliers, wire stripper, scissors and more, all in the palm of your hand (or, on your belt, thanks to the convenient hands-free clip that the multitool comes with).
Read more
A Handheld Toolbox
Overall, it is an incredible multi tool in that it holds so many tools so easily in such a compact, carefully thought out way. Gone are the days of rifling through drawers searching for corkscrews and can openers. Virtually everything you need is at your fingertips. Each tool safely folds out and in, thus greatly reducing the risk of accidental injury. The Wingman is organized, logical, and extremely easy to use.
Practical
The Wingman is the definition of practicality. You may even find keeping one in your desk drawer saves you a lot of trouble. From opening stubborn packages to acting as a letter opener, it saves you a lot of trouble and aggravation, all in one compact, small package. It's a reliable tool that will not let you down, and can get you out of a pinch. All of the essential tools you need are available with the flick of a switch.
Cost and Value
The Wingman is sold at a very fair price. If you were to add up the cost of a knife, a file, pliers, a corkscrew, a can opener, wire cutters and so on, the total would far exceed the cost of the multitool. In an emergency, having access to a knife or wire cutters can be truly priceless, making this model well worth the cost; an exceptional return on investment.
Seven tools in one
Made in the USA
Weighs just five ounces
Can be used with just one hand
Sleek design
Pliers reportedly do not perform well
One customer claims he cut his hand when snapping the retractable blade back into place
To put it bluntly, the Skeletool is incredibly cool. Its futuristic design, versatile functionality, and unique look result in an amazingly engineered tool, reminiscent of a work of architecture or even sci-fi inspired art like Frank Lloyd Wright meets H.R. Giger. The Skeletool is a combination of seven different tools, all of which neatly fold together to fit compactly in your pocket. Of course, the Skeletool is not sold simply because of its unique look; it's useful, practical and affordable, as useful as the other tried and true models offered by Leatherman.
Read more
Seven Tools in One
The tool is constructed with industrial strength stainless steel. In one compact piece, you have a set of pliers, a knife wire cutter silver, wirecutters, a carabiner, a bottle opener and an extra bit. Each piece folds securely and neatly into place, making it safe to carry the Skeletool in your purse, pocket, car or backpack.
Five Ounces
Weighing in at just five ounces, the multitool is incredibly lightweight. However, by nlightweight the light weight belie the strength, usefulness or capability of each tool. Rather, each of the seven tools work remarkably well without being heavy, thanks to advanced engineering and design. There is no need to carry around a heavy, bulky multitool to ensure that you have everything that you need.
Cost and Value
It is an absolute fallacy that you need to spend a lot to get a reliable, high-quality product. As with all Leatherman products, the Skeletool is intended for use by everyone. Each tool is carefully constructed using materials that are sustainable, ergonomic and sensible. It's designed to be used on a regular basis without fail. For a small price, you get an excellent return on investment, a virtual toolbox in the palm of your hand.
Fits on a keychain
Weighs just two ounces
Nine tools in one
Made in USA
25-year warranty
Some complaints about poor durability
Multiple reports of the scissor spring breaking off
The Squirt PS4 is what's known as a "mini tool" or a miniature multitool. Weighing in at just two ounces, the Squirt is indeed tiny. That said, it is incredibly versatile, useful, reliable and affordable. Meant to be maneuvered with just one hand, the Squirt is the epitome of convenience. Despite its small size, this multitool boasts an impressive nine tools in one, all fitting together perfectly in a compact, handheld package.
Read more
Nine in One
Nine different tools are included with the minitool, including pliers, a knife, multiple screwdrivers, wirecutters, a file, a bottle opener and scissors. That's virtually everything you need to go on a camping trip or a trek through the wilderness. Or, in the alternative, it would work well in your kitchen drawer. Constantly trying to find your bottle opener? Look no further.
Mini Tool
What's the difference between a mini tool and a multitool? As the name suggests, a mini tool is a miniature version of a multitool. So, how small is a multitool? The Squirt is small enough to easily fit on your keychain. Weighing in at just two ounces, the mini tool is remarkable in its compact construction and powerful functionality. Worried about forgetting to bring tools with you before you embark on a trip? That problem will be a thing of the past with a mini tool. As long as you have your keys with you, you'll have a complete set of tools at your disposal.
Cost and Value
The Squirt is an affordable mini tool which comes in handy in a multitude of situations. Easy to carry, convenient, lightweight and unobtrusive, it makes a great gift for virtually anyone. In fact, it's priced so fairly that you may want to pick up a few for yourself to make your life a little simpler.
21 individual tools
25-year warranty
Made in the USA
Rust and corrosion resistant
Perfect for scouting, camping, hiking, DIY projects and various household work
Requires regular maintenance and cleaning
Reports that the tool did not arrive properly lubricated when unboxed, requiring immediate work
The Surge multitool is a heavy-duty, impressive, versatile workhorse. It boasts an incredible array of 21 different tools. Still, despite its heavy-duty construction and large amount of components, it is portable and relatively compact, offering the best of both worlds. It's a great way to keep your tools organized and secure and in tip-top shape.
Read more
21 in One
The Surge multitool is intended for serious, regular use as opposed to the occasional household repair. For contractors and others who regularly tackle big jobs, this is a heavy-duty multitool that will meet your needs. The tool itself weighs approximately one pound, in stark oppositimini toole Squirt minitool, which weighs in at a mere two ounces. The multitool includes 21 components such as screwdrivers, an electrical crimper, a wire stripper, pliers, a bottle opener, a can opener, a saw, a ruler, an awl and a file.
A Cut Above the Rest
When compared to the competition, this multitool is truly in a league of its own. Each of its component parts is of the highest quality; from the blades to the screwdrivers to the pliers. All of the component parts put together in one compact tool result in an extremely impressive, versatile, incomparable item that is essential for anyone who performs repairs or works on household projects regularly. Leatherman did not cut any corners when designing this tool, putting care and consideration into each and every component.
Cost and Value
The Surge commands a higher pricetag than the majority of Leatherman tools reviewed here, but the price is absolutely warranted. 21 top-quality tools are included with each purchase. Each multitool is made in the USA and backed by the company's 25-year warranty. It's a purchase that you can feel confident about, knowing that you've purchased the best of the best, and have the most reputable company in the industry standing behind it.
Powerful blades
Six emergency tools in one
Sheath that fits easily on belt
Intended for heavy-duty, long-term use
Reliable, long-lasting
Some complaints about the strength of the ring cutter
Some complaints about the scissors becoming stiff
The Raptor Shears are designed primarily with medical professionals in mind. The Shears, which attach securely and easily to medical scrubs, are an important tool in a variety of emergency situations. When human life is on the line, the shears prove to be of immeasurable worth. Easy to use, powerful, compact and reliable, these shears can be a true lifesaver.
Read more
Medical/Emergency Tools
The shears include six emergency medical tools. This includes a strap cutter, an oxygen tank wrench, a carbide glass breaker, a ruler and a ring cutter. When time is of the essence and human life is on the line, the shears can be relied upon by a medical professional to get the job done right, and fast. Instead of struggling to locate the right medical instrument needed, the shears offer an all-in-one solution at your fingertips.
Wartime Tested
The shears are also an invaluable tool in combat situations. Utilized by the military, whether it's quickly gaining access to an injury to render medical attention or cutting through an obstacle, the shears are absolutely essential. Additionally, they are must-haves for EMTs, firefighters and other life-saving individuals who rely on high-quality tools when human life is in peril.
Cost and Value
The shears are on the expensive side of the spectrum; however, they are an extremely valuable tool. They literally help emergency responders, physicians, nurses, soldiers and so forth to save lives, and are constructed using high-quality materials which do command a certain price. Are the shears worth the price? Based on the thousands of customer reviews, the answer is a resounding yes.
Nylon sheath
Stainless steel
17 tools in one
Comfortable, ergonomic handle
All-weather use
No replacement blades included
Complaints about the thinness of the blades
The Rebar multitool is a tried and true workhorse. Comprised of an incredible 17 different tools, the Rebar is a virtual toolbox at your fingertips. Constructed with industrial grade stainless steel, it's a tool that's built to last and withstand heavy-duty use. Project after project, repair after repair, the Rebar does not disappoint. It's one of the most trusted multitools on the market, and with good reason.
Read more
17 Tools
Forget lugging around a heavy toolbox with you every time you need to do a household repair. Each Rebar includes 17 different tools, including crimpers, knives, wire cutters, screwdrivers, files, bottle openers, scissors, pliers and more, all available at your fingertips. Each tool safely folds away and stays securely closed, making accidental injuries a thing of the past. 17 unique tools are carefully organized in one cleverly-built multitool, making it an ideal gift for just about anyone.
Guaranteed
Like all Leatherman goods, the Rebar comes with a 25-year warranty. Leatherman is known for its exceptional customer service, fair business dealings and prompt response times. Additionally, Leatherman proudly manufactures all of its goods here in the USA. Instead of purchasing a tool from a no-name seller with a questionable reputation, with Leatherman, you can feel assured that you are getting the best of the best.
Cost and Value
The Rebar is moderately priced. Considering the incredible 17 tools included with each purchase, it is an excellent investment. Guaranteed to perform for 25 years, you can rest assured that your money is being well spent. In terms of performance, check out the thousands of glowing customer reviews. People are enthusiastic about Leatherman's products, and the Rebar is no exception..
Budget-friendly
Compact; fits in your pocket
Industrial strength stainless steel
Blades are extremely sharp
Reliable safety features for secure carrying
Some difficulty reported maneuvering the tool with one hand
Scissors are reportedly somewhat stiff
The Rev Multitool is one of the most affordable Leatherman items reviewed here. However, don't let its low cost fool you; it's a fantastic piece. Like most Leatherman tools, it comes with an assortment of essential tools such as a knife, screwdrivers, pliers, wirecutter and so forth. It is portable, lightweight, compact and durable. Looking for a toolbox that fits right in your pocket? Look no further than the Rev Multitool. Powerful, reliable and budget-friendly; it's a great choice.
Read more
Reliable
The Rev is built to last. While Leatherman products come with a 25-year warranty, the Rev typically lasts far beyond that. With a little maintenance and the occasional cleaning, it will be like new for years to come, and can even be passed down from generation to generation. It's a perfect gift for a young scout ready to embark on his or her first expedition into the woods.
Added Convenience
The Rev is lightweight and portable. It comes with a clip and can be easily carried in a front pocket, on a belt or in a pants pocket. Unlike heavy, bulky items, it's easy to carry and will not slow you down. However, despite its lightweight construction, it's a serious tool that works exceptionally well. The Rev is, after all, a tool, and not a toy, and needs to be treated with the same care and caution as any other potentially dangerous item.
Cost and Value
If you choose to purchase the Rev, your money is being well spent. It is a fairly priced item with a solid reputation that is guaranteed to perform well for a minimum of 25 years. Instead of buying a set of tools piecemeal or constantly replacing one damaged tool after another, with a multitool such as the Rev, you have a trusted product that will not fail. It's a great value, all in all.
Sharp "teeth"
Compact, lightweight, durable
Moderately priced
Exceptional strength
Corrosion resistant and easy to maintain
Several complaints about the blades being difficult to deploy
Two hands are often needed to maneuver the tool instead of just one as advertised
The Crunch multitool is a serious, heavy-duty multitool that is strong, durable, powerful and sharp. It is not suitable for use by children, even under the supervision of adults. The blades are extremely sharp, the pliers have teeth, and the tool itself is intended for adults who are experienced using potentially dangerous tools. That said, it gets high marks for its strength, durability, power and effectiveness.
Read more
Teeth
Leatherman named this tool the "Crunch" for a very deliberate reason. With razor sharp blades, pliers with teeth, and incredible strength, it's a serious tool that can do serious work. Of course, it could also cause serious damage or injury if the proper safety precautions aren't taken. That said, for contractors and people with a good deal of experience with household repairs, it's a fantastic tool for tough jobs. It grips, clips, cuts, slices and strips.
Lightweight
The multitool, despite its strength and power, is lightweight in construction and small in size, making it portable and easy to carry. Approximately the size of a pocketknife, it can be carried virtually anywhere with no problem. It also clips easily on a belt for hands-free transport.
Cost and Value
The Crunch is a fairly priced product high in value. For a relatively small price, you get a great multitool that is convenient, reliable and built to last. It's lightweight, compact and unobtrusive, yet it is as useful as having a full toolbox with you at all times. It's an absolute bargain that will undoubtedly get a lot of use.
9

. Charge Plus TTi Multitool
Fully loaded
Industrial strength stainless steel
Easy to clean
Designed for serious use
One-handed maneuverability
Somewhat expensive
Knife locks have been described as not as secure as they should be
The Charge Plus TTi is both a workhorse and a show pony. It looks fantastic, like a high-tech "cool gadget," but also works wonders as far as functionality. Strong, durable, well-built, ergonomic and incredibly effective, it's a serious tool that can tackle even the biggest jobs. If you are a tool aficionado, the Charge Plus is the multitool for you. According to multiple customer reviews, it is the best, most advanced Leatherman yet.
Read more
Ultimate Functionality
When it comes to the Charge Plus, Leatherman has truly thought of everything. Boasting more tools than any other multitools Leatherman has on the market, the Charge Plus can virtually do anything. Knives, screwdrivers, pliers, wire cutters, trimmers, bottle openers, a saw, a ruler, clamps, scissors, files, thermal-resistant grips for picking up hot items...it's all covered. To call the Charge Plus comprehensive would be a gross understatement. It's an amazing tool which neatly holds an unbelievable amount of features.
One Handed Use
Amazingly, all the component parts of the Charge Plus can be deployed using just one hand. If you are looking for convenience, ease of use and want to keep one hand free, you will not be disappointed. This is the ultimate in terms of convenience, ingenuity, engineering and clever design. Importantly, the Charge Plus will make your job that much easier. No more rummaging through your toolbox looking for pliers. No more dragging around a heavy toolbelt.
Cost and Value
Relatively speaking, the Charge Plus is expensive, but not unreasonably so. In terms of value, it is more than worth the cost. The Charge Plus is in a league of its own in terms of the amount of tools included, ease of use, convenience, durability, and the 25-year warranty that accompanies it. It's an investment, and a very smart one.
Simple design
Rust-resistant
Affordable
Easy to clean
Versatile
Does not come with pocket clip
Stiff; can be somewhat difficult to manipulate, particularly with one hand
The Wave Plus is Leatherman's most popular multitool. Sturdy, reliable and easy to use, it is a must-have. It comes with the standard multitool features such as crimpers, blades, scissors, pliers, screwdrivers, a file, a ruler and more, all of which can be opened with one hand. The Wave Plus is constructed with industrial strength stainless steel and is built to last for years and heavy use.
Read more
Sleek
The Wave Plus has a sleek, elegant, minimalistic appearance. Streamlined and to the point, the Wave Plus is a nice looking multitool. Simple yet impressive; comprehensive and loaded without being ostentatious.
The Most Popular
The Wave Plus is Leatherman's most popular multitool for a reason. It gets high marks across the board in all categories. It's well built, offers a multitude of features and functions, and lasts for years. It virtually eliminates the need for a toolbox or heavy toolbelt; a wide array of essential tools are available in the palm of your hand. There are many multitools made in the fashion of the Wave Plus, but nothing compares to the real thing. This tool is in a class of its own.
Cost and Value
This multitool is moderately priced and is more than worth the cost. It lasts for years and eliminates the need to return to the hardware store to buy tool after tool. Everything you need is included in one compact set, compact and lightweight. Best of all, it comes with an impressive 25-year warranty, leaving you feeling confident about your purchase.
Criteria Used for Evaluation


Advanced Features
When it comes to a multitool, typically, the more features, the better. Some models are comprised of five or six basic tools. Others include knives, blades, scissors, files, pliers, tweezers, rulers, wirecutters, clamps, screwdrivers, bottle and can openers and more. Many come with sheaths and clips so that they can be carried on a belt for hands-free transport. While some customers may opt for a basic, bare-bones multitool, other hardware aficionados might seek out the multitools that have the most to offer.


Portability
Portability is of the utmost importance when it comes to a multitool. Ultimately, multitools are all about convenience. It's about not having to lug around a heavy toolbox with you whenever you need to make a repair, or not having your jeans weighed down by a heavy toolbelt. Rather, a small, compact multitool that can easily fit on your pocket or clip onto your jeans is ideal. Portability makes everything easier and puts less strain on your body, while freeing up your hands to get the job done.

Effectiveness
The effectiveness of a multitool is paramount, and certainly, not all multitools are created equal. For this reason, it is important to purchase a multitool from a reputable manufacturer you can trust. A multitool with dull blades, stiff scissors or poorly functioning screwdrivers is virtually useless. The whole purpose of investing in a multitool is making work easier. Ineffective tools are worthless and cause more aggravation than anything else. You need top of the line tools that are reliable, well-constructed, tough and long-lasting.


Use
As with any item, before purchasing a multitool, you must consider how much use you will get out of it. Lots of products seem like a good idea to buy, but wind up sitting in the garage, barely used if at all. With a multitool, you will find a multitude of occasions to use it. Even if you rarely need to do repairs around the house, you undoubtedly have rifled through your drawers searching for a bottle opener. Or, how about opening up a package that's been overzealously taped shut? It's times like this when a multitool is exactly what you need. Without a doubt, a multitool will get a lot of use.


Versatility
Because of the nature of multitools, they are quite versatile in their construction. With a wide array of tools that serve various purposes, you will not use a multitool just as a knife, just as a screwdriver or just as a bottle opener. Rather, you will most likely utilize all of the multitool's functions at one point or another. Like a Swiss Army knife, a multitool is a portable toolbox. Maybe you won't need pliers anytime soon; but if you do, you will have them, ready and available.
Expert Interviews & Opinions
Most Important Criteria
(According to our experts opinion)
Experts Opinion
Editors Opinion
Users Opinion
By Default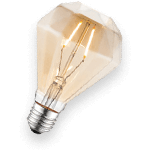 Leatherman As a Brand
Leatherman tools are undoubtedly the gold standard for multitools, knives, and all-around useful gadgets that can be a lifesaver if you find yourself in a pinch. Whether you're doing a few small repairs around the house or you're on a camping trip, remembering to bring a Leatherman with you is key. Most are unobtrusive and small enough to fit in your back pocket, and yet they are as useful as keeping a toolbox with you at all times. With the perfect mix of ingenuity, careful craftsmanship, experience and engineering, Leatherman continues to offer a wide array of reliable, effective and versatile tools that you can keep with you at all times, allowing you to always be prepared.
Proper Care Matters
Generally speaking, multitools are easy to take care of. All of the component parts should be kept clean to avoid rust and corrosion. The occasional application of oil is also helpful, and the blades may need to be sharpened from time to time if used frequently. As a whole, multitools are low-maintenance and require a small amount of upkeep to stay in pristine condition.
Other Factors to Consider


Weight
The majority of Leatherman multitools are compact and lightweight, fitting easily into a pocket or latching onto a belt. Some of the heavy duty models are larger, but can nonetheless be easily transported. The Leatherman Squirt, considered a minitool, weighs just two ounces. However, it is strong, powerful and effective, despite its feather weight.


Brand
Leatherman is arguably the gold standard when it comes to multitools. The company has a stellar reputation, and every purchase comes with an amazing 25-year warranty. Leatherman stands behind its products and prides itself on providing exceptional customer service. A quick look at the customer reviews of various Leatherman products will convince you that Leatherman is a brand you can trust.
Frequently Asked Questions
q:
How much should I spend?
a:
It depends on what you're looking for. Smaller multitools can cost under $20. The more advanced, heavy-duty multitools can run upwards of $150. There is a huge variety of multitools available on the market and they range greatly in terms of features and construction. Without a doubt, you will be able to find a high-quality multitool that serves you will at a price that you are happy with.
q:
How should these tools be cared for?
a:
It's always best to check out the manufacturer's instructions. Some multitools require the occasional application of oil as well as regular cleaning and sharpening. That said, multitools are generally easy to take care of and require little work on behalf of the customer.
q:
Are they made in America?
a:
Leatherman prides itself on manufacturing its multitools in the United States. Other brands, however, may outsource their manufacturing facilities.
q:
What are some applications for these tools?
a:
In addition to completing various household repairs, some multitools are used by medical professionals, EMTs, firefighters and soldiers (see the above review discussing Raptor Shears). The shears can cut through clothing, wires and other materials when time is of the essence. When time is critical, shears are an invaluable tool.
q:
Do these come with replacement blades?
a:
The majority of Leatherman multitools do, indeed, come with replacement blades. Other component parts can be ordered online.
q:
Are they safe for children?
a:
This is a judgment call; however, bear in mind that multitools include knives, which are dangerous weapons. A scout may be mature enough to handle a multitool under the supervision of an adult, but be aware of the inherent risks and hazards. As an adult, you are ultimately assuming certain risks by giving a minor access to a multitool, so please proceed with caution.
q:
Do all of these come with pocket clips/sheaths?
a:
No. The majority of multitools come with sheaths and/or belt clips, but there are some exceptions. However, sheaths, clips and other accessories can be ordered online to accomodate your needs. Additionally, several multitools (minitools) are small enough to fit on your keychain.
q:
If I have a problem with my product, can I return or exchange it?
a:
Leatherman backs its products with a 25-year warranty. The company is known for excellent customer service and will do everything they can to rectify any issues you may have with your purchase, including returning, repairing or replacing it. If you have any specific questions, the company's customer service department responds to emails promptly.