Best Kids Electric Cars Reviewed & Rated for Quality
last updated:
Jul 05, 2019
What is one thing a kid wants to do that mom and dad do? Well, this is a no-brainer question with an equally simple answer to this question. I can assure you of several things it is NOT!! That would be housework, going to work, or paying the bills. The answer to this question is--- to have their own car and be able to drive it!
We have compiled a list of the top 10 best electric cars for kids. Yes, this is a list for kids only! So, no mom and dad, this list is not for you—unless you are looking to purchase junior his own little car. Even if you are not a parent, you probably have a kid on your gift list somewhere—whether it's your niece, nephew or younger sibling you will know which electric car is the best one for kids to drive.
In a Hurry? The test winner after 18 hrs of research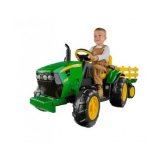 Peg Perego John Deere
Why is it better?
Two speeds, plus reverse
Looks like a real John Deere tractor
Auto lock to keep child from going too fast
Battery is long lasting
Lots of fun
In a
Hurry? Editors choice: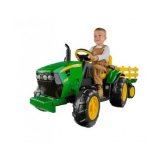 Test Winner: Peg Perego John Deere

15
Researched Sources
11k
Reviews Considered
18
Hours Researching
12
Products Evaluated
Adjustability
Battery Life
Comfort
Ease of Use
Portability
By Default
10 Best Kids Electric Cars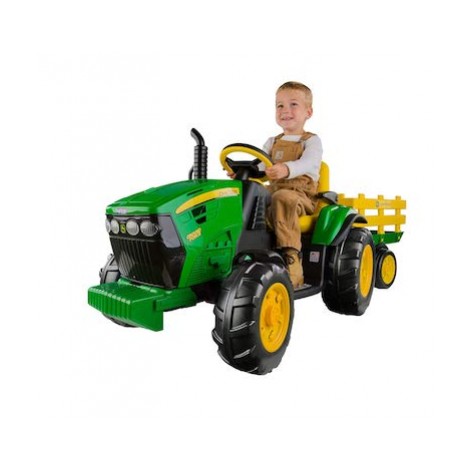 Two speeds, plus reverse
Looks like a real John Deere tractor
Auto lock to keep child from going too fast
Battery is long lasting
Lots of fun
Rear wheels were made cheap
Your kid is going to have so much fun on this replica John Deere Ground Force Tractor with Trailer that is made by Peg Perego. There are two speeds available with this car; and these two speeds also include reverse. This battery operated vehicle for children goes between 2 ¼ and 4 ½ MPH and has a lockout for beginners which is 4 ½ MPH.
Wheels that have Real Traction
This kid's tractor will afford the child you gift it to with the actual life wheel traction that a tractor has in the real world. Whether riding on the grass, dirt, pavement or gravel your child will get to experience the thrill of driving a real John Deere tractor.
Automatic Brakes
This John Deere tractor has automatic brakes which make acceleration and braking something that is done with ease. There is also an FM radio that really works, and this stake-side trailer is super large in size which can carry a lot of much-needed supplies.
Cost and Value
This John Deere tractor and trailer for children that is made by Peg Perego is far greater in its worth than what its price in monetary terms means.. With the flip-up armrests that are modifiable from their original shape, your child is going to enjoy every minute of play time on this John Deere tractor.
2

. Best Choice Products Truck



Parts are easily modified
Capable of heavy duty use
Safety feature on remote
Easily assembled
Excellent quality and value
Stopping on payment is a little jerky
No replacement parts available
This ride on kids toy is a car truck made by Best Choice Products and it has a 12 V battery. This vehicle is guaranteed to give the parents and their children hours of entertainment. This battery-powered vehicle has 3-speeds, black LED lighting, and spring suspension wheels.
Safe and Easy Operating
This ride on truck is for a single operator; it works with a foot pedal accelerator and steering wheel. However, it is also operated by the parent who has a hand-held remote control to ensure the safety of the child.
Durable
This truck that your child can safely ride on is made out of a non-toxic material that is durable and it has wheels with traction and a suspension system that gives great spring action for when out riding on dirt or grassy areas.
Cost and Value
This electronic truck has all the features of the real model. There is even an AUX cord that allows your child to play and sing along to their favorite music. This truck has 3 options for speed—low/medium/high. The overall capacity for the weight of the child is 65 pounds. This electronic vehicle is going to provide hours of entertainment which will also be of great value to you, the parent when you want your child to be outdoors enjoying the fresh air.
3

. Best Choice Products Car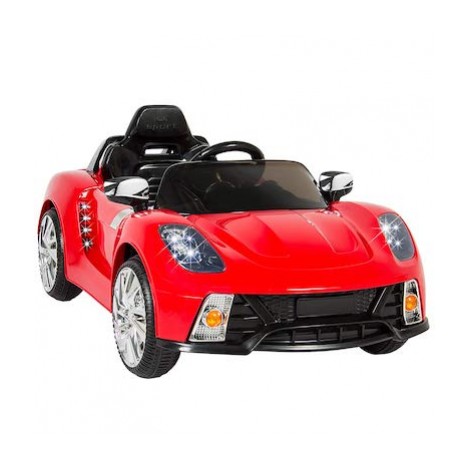 Music played through AUX cords
Sports car driven manually by child
Weight capacity is 66 pounds
Comes in black or red
Easy assembly
Battery does not stay charged
Manual and remote right next to each other
This 12V remote control kids battery powered car made by Best Choice is the ultimate in kids ride on vehicles. This car has 2-speeds, and LED lights, has an AUX MP-3 hook-up for playing favorite music and comes in a shiny, bright red color.
LED Lights and Integrated Gear Switch
When your child is behind the wheel of this battery-powered sports car, they are going to feel like they are driving the real thing.
Real Engine Sounds
This kid's car makes the sounds of a real car, complete with the horn. There are even seat belts to protect the riders and two speeds of high and low available.
Cost and Value
This ride on electric car for kids is going to prove invaluable. The amount of fun it is going to provide your child/grandchild or whoever the child you buy it for is related (or not) to you. The cost is minimal to the amount of excitement it is going to create.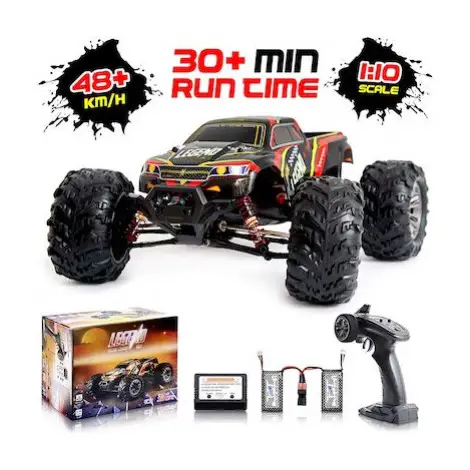 Helps a world cause
2-speed modes
250-foot range
Goes up to 30 mph
High speed remote last 30 minutes
The batteries might explode
This is a 1:0 scale remote control car that can be used by children or adults. It runs 2 batteries and had 30 minutes of continuous play time. This is an all-terrain, waterproof monster truck that is going to provide hours of fun to the recipient of this electric RC car.
Feeds Children around the World
For every monster car purchased, Laegendary ensures that money goes to feed at least one hungry child in the world through the "SharetheMeal" program. So not only are you buying an electric car you and your child will enjoy, but you are also aiding a world cause.
Extended Running Time
The car comes with two LI-PO 7.4V 1600m/Ah batteries that are rechargeable as well as a battery charger for when the battery runs low. This high-speed remote control boy's car can run for 30 minutes of continuous time. So the fun will always go on.
Cost and Value
You are going to find this remote control car is worth far more than its monetary value. The fun you and your boys are going to have is endless.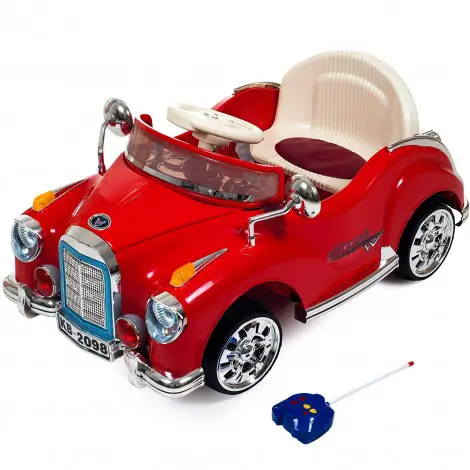 Has a seatbelt
Makes it up steeper grades
Can even go in the grass
Remote control safely works at 50 feet
Good volume on the MP3 player
The MP3 player has no controls
Battery drains quickly
This ride on toy is made by Lil' Rider and is made for a 3-year-old and over the boy and girl toddlers and small children. This battery powered, the classic coupe comes in the color red, and is in the style of a convertible sports car, and comes with remote control operation for the safety of the child riding in it.
Simple & Save Ride
This fancy battery powered vehicle is the perfect car for your toddler to play on. It comes with a remote control device that the parent can feel comfortable using with the knowledge that their child (or whatever relation the child is to them) will always be safe because they have complete control over how the outcome of the ride goes.
Easy to Use Anywhere
As long as you have an area that is smooth to ride on, you will not have any problems with how much fun your children will have. They will even have the ability to play their MP3 players while they are driving their sporty little car.
Cost and Value
This sporty little car has a lot of value that you will soon discover the instant you put it together. Your youngster is going to love the fun they have as well as the memories they are going to create. This electronic car will prove to be an invaluable resource to providing endless fun and enjoyment to you and your child.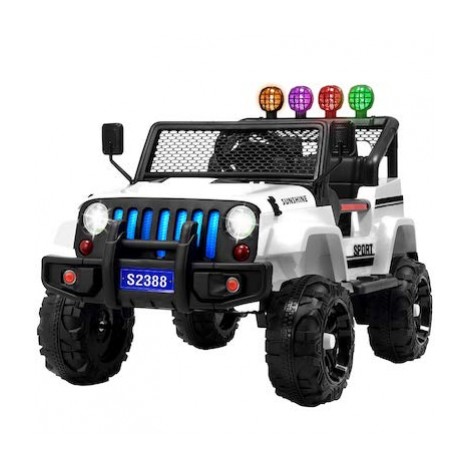 Outlook design is very stylish
For ages 3-6 years
12V motor
Spring suspension in wheels for comfort
Battery life is 1 hour
Assembly instructions were useless
Wheels have no traction
This is a battery powered kid's ride on a vehicle that has a 12V battery power and has wheel suspension, and also has a remote control. This care is made for children ages 3 to 6 years of age. The remote control is in case the parent needs to override what the child has done for their safety.
Remote Control
Children are able to use the gear shift, gas pedal, and steering wheel if they are between the ages of 3 and 6. However, should things get out of control for the child; a parental controlled remote control is available for their safety.
Added Specifications
This electric car that kids can drive has a 12V motor that is powerful enough to reach 4 km/h. It also has 3 speeds—high, low, and medium and goes in reverse as well as forward.
Cost and Value
You are going to find that this little car has a lot of value. The hours of fun you and your child are going to have with this vehicle, building memories is going to be priceless.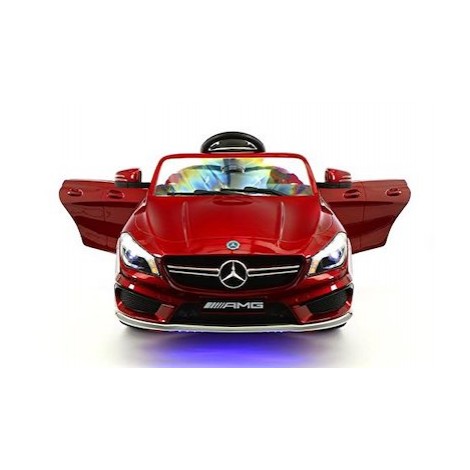 Licensed by Mercedes
Max speed 2-5 MPH
Maximum weight of child 66 pounds
MP3 and USB flash drive available
Parental controlling remote
Replacement remote costs a lot
Car is hard to steer straight
This is a classic children's ride on car that has a remote control for parental usage. This Moderno Kids Mercedes CLA45 vehicle has a 12V battery, LED lights on the wheels, and even a 5-point seat belt for keeping your child safe. There is also an MP3 player inside for playing their favorite music, a baby tray table, and rubber floor mats. This kid's car comes in Cherry Red.
Single Rider Use
This ride-on car for children ages 1 to 5 years—must be under the supervision of an adult—can hold a child that weighs up to 66 pounds.
Battery Protection
The battery for this car is large size, 12V 7 Ah and has the protection for accidental overcharging or overloading. There are two motors that have a lot of power, as well as two speeds for going forward, and one speed in reverse. There is a third speed that the parent can use with the handy remote control to keep the child safe.
Cost and Value
This ride on car for kids is going to provide your child with hours of fun. There is even an MP3 player for music which uses a Micro SD card, USB flash drive is also available in case you have an outside devise such as an iPod, iPad, iPhone or Android.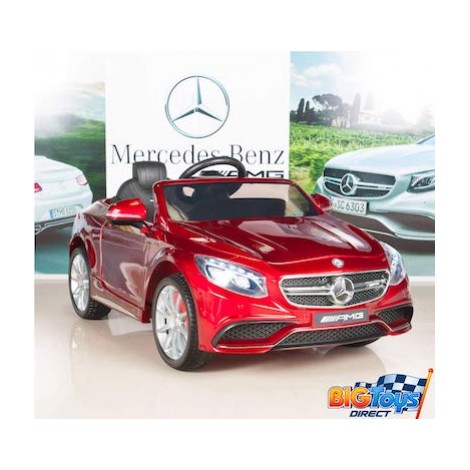 Realistic lights, horn, and FM radio
Comes with a 12V battery
Has three speeds 2/3/4 mph
Has both forward and reverse
Comes with a remote control
The supplier has poor customer service
Big Toys Direct makes this ride on Mercedes-Benz S63 RC Car Remote control in MP3 Red. It has electric power wheels and comes with a radio. Children, as well as adults, are going to have so much fun playing with and on this electrically powered vehicle. Adults do not actually get to ride on it, but they can get a lot of fun out of using the remote control.
Licensed by Mercedes AMG
This sleek little car looks almost like the real one that adults drive. Your child (or grandchild) is going to feel like a "big kid" when he or she gets behind the wheel of this pretty little car.
Wireless Operation
This little care has a 2.4GHz wireless operation that is run by remote control. It also has a shifter that goes in forward and reverses. It comes with an MP3 player and an SD/USB connection with speakers that are built in.
Cost and Value
The value of this kids' vehicle is going to outweigh the actually cost. Your little one is going to just love how realistic this car works; from the front and back lights, to the horn and music, and even a real FM radio that has control volume knobs.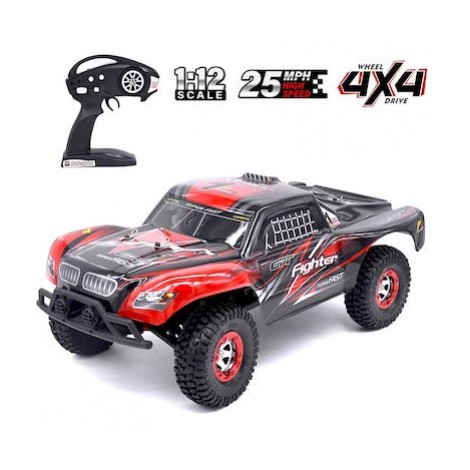 Easy to jump across any desert obstacles
15- min running time
Up to 25 MPH
Worry-free 90-day warranty on parts
Wireless technology
Not a very fast car
Batteries do not last longer than a day
This is a remote control electric kid car that is made by Tecesy. It comes as a 1:12, 4 Wheel drive 2.4G full-scale high-speed buggy that comes in red color. It is a duplicate of an original off-road buggy that your child can have the "time of his/her life" riding in.
Metal Gear Motor
This electric off-road buggy that has an electric gear 390 motors, a four-wheel drive high torque Servo, a 7.4V 1500 meter AH- battery that comes with a charger.
A Flexible Suspension System
The design of this remote control vehicle has a suspension system that is flexible and explosive-proof. This kid's remote control car is an aggressively designed monster remote car.
Cost and Value
The value of this child's electric vehicle that will give many hours of entertainment to you and the child you buy it for. There is a 90-day warranty or free spare parts available (should you require it). There is a support line available to assist you if needed.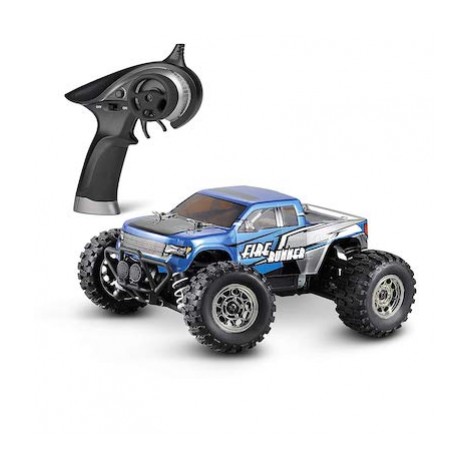 Independent suspension improves 4x4 off-road experience
2.4 GHz transmitter
Rechargeable battery
The battery has 35+ minutes runtime
Simple to control
Spur gear has fewer than 2 hours or runtime
This BBM Hobby Mini Remote control car is a 1/24 scale version of the real 4 wheel drive off-road trucks. This truck is an electric powered, radio controlled vehicle that is 28 KM/H it is a high-speed monster truck that comes in the color of blue and is made for children and adult fun.
A High-Speed Truck for Kids
This "toy" truck or kids is most certainly a high-speed truck in its smaller version duplication. With a chassis that is made out of the aluminum reinforced plate and top plate. The differential is made of metal to ensure durability.
This 4x4 truck is an off-road classic which has ball bearings which stimulate the drive-train of a high-speed vehicle.
Powered by 2.4 GHz
With the power of radio control within 250 feet, this transmitter has the power of 2.4 GHz. The transmitter has an ingenious speed switch which has been uniquely created for beginners, children, and even experts in remote control capabilities.
Cost and Value
The value of this electronic car for kids is far greater than what the actual price is. The memories that this fun little remote control vehicle will give to you and your child(ren) or grandchildren, or whatever relation the child is to you will prove to be invaluable and priceless.
Criteria Used for Evaluation


Adjustability
When we speak of what adjustability in a kid's electric car is all about; we specifically mean how the car can be adjusted to fit the child's growing needs. Most electric cars or ride on toys for children are made for ages two to four, or even five (depending upon how tall the child is). These ride on toys have seats that adjust according to the child's height. As well, the pedals (or gas/brake pedals) also adjust according to how long the child's legs get during the time they are able to ride in or on the car.


Battery Life
The modern kid's electric cars are battery operated; usually, they run off a small 12-volt battery. If you want to ensure a happy toddler, you will want to make sure their electric car has a fully charged battery. It is imperative that the battery life is long because if it isn't, then your child is not going to be very happy with their new toy.


Comfort
When you are looking to purchase one of the best kid's electric cars that they can drive you are going to want to ensure they are going to be comfortable when they are riding in or on it. Most kid's cars are made for only one rider at a time; however, some of the newer brands are made for two riders. No matter how many children the electric car you pick out and purchase for your child can ride in it, you want to ensure they are going to have plenty of legroom for their legs and feet when seated in the car in the driving position.


Ease of Use
The next important factor that you should look for when purchasing your kids "first car" is how easy it is for the child to learn how to operate it. Many kid's electric cars that they can drive are operated with a push-button start system. Mom or dad will have the real "control" over the vehicle by use of a hand-held remote, which ensures the child is not able to get going at too fast of a speed.
Some of the ride on "cars" are kid-powered and the kid can only go as fast as they can run—these cars operate somewhat as the "Flintstone" cars did—by the kid sitting in the driver's seat and making the vehicle move by using their feet and leg power. These are the safest kid cars, just not as fun as the ones with "real engines" that the kid can really drive.


Portability
When you make the decision to buy your child their first electric powered car, you will want to make sure the car is portable. That means it can be put in the trunk or back of the family truck or SUV and taken to the beach, park, or anywhere else that would be a fun place for your kid to go driving around.
When you buy an electric powered car for your child and it is portable, you will ensure that your child has many hours of fun either at home or while on vacation. You can even take their car to the babysitter's house during the week while you are at work.
Expert Interviews & Opinions
Most Important Criteria
(According to our experts opinion)
Experts Opinion
Editors Opinion
Users Opinion
By Default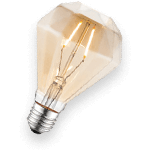 How to Find the Best Electric Vehicle
How old is the child of whom which you are looking to purchase an electric car for? This is one very important question you must ask yourself. If the child is just a toddler, then you do not want to buy a vehicle that has functions such as reverse and two speeds. You will soon come to realize; this is way too much action for such a young child. Not only should you take the child's age into consideration, you need to take their abilities—such as coordination, into account. Is the child whom you want to purchase this ride on toy capable of sitting up on their own and steering? Will the child be able to physically take control of the vehicle should anything go wrong?
One more important factor when looking for a ride on toy for your child is how tall the child is and how much he or she weighs. This is important to know because ride on toys have minimum/maximum requirements regarding this information. This is for safety precautions that the manufacturer takes to ensure a child does not become seriously injured because they are either too small or large for a particular toy.
Batteries and Back-up Batteries
When you purchase one of these popular kids ride on electric cars, there is one thing that they all have in common. They all operate off a rechargeable battery. This battery, depending on what the brand it is, could require anywhere from one to eight hours to fully charge before your child can safely ride in their new car.
Then once it is charged, you are going to have to keep an eye on it for recharging. Nothing can spoil the fun more than a dead battery! For this reason, parents often purchase a back-up battery so while the child plays, the back-up one is ready to go should the original battery runs out of juice. As another option, you can choose a ride on toy that has pedals. This way should the battery need charging, the child can still play by using the pedal operation mode.
Other Factors to Consider


Motion Control
When you are thinking about buying your toddler his or her first ride on toy car there are some imperative factors to consider. One of the most important is the control of motion. The child should be able to control how fast (or slow) they are able to go when riding on the vehicle. The way they do this is to ensure they are the appropriate height and weight that the manufacturer recommends.
If your child is too small (or large) for a ride on toy, it can result in tragic results. If your child is too small, then the vehicle may get going too fast and there is the possibility the child may lose control and crash the vehicle. If the child is too big for the vehicle they are riding on, they can cause damage to the vehicle in which may also result in serious injury because of a defective unit.


Durability
Why is the durability of a ride on kid's car so important? Because you do not want the vehicle to break and cause serious injury to your little one. The durability of a kid's electric vehicle is extremely important because your child's safety and possibly even their life is riding on how durable the manufacturer has designed the ride on toy you eventually will buy for your kid.
The sturdier the ride on toy is when you are looking for something new to buy your child, the longer it will last. If your kid has a lot of friends that come over and play with their toys, you do not want that toy to break and cause injury to your child's friend. This will result in a lot of you a lot of drama created by the parents of the hurt child. This can be avoided by ensuring we buy toys (particularly ride-on toys) that are made strong and durable. As we are all aware that children can be very tough on their play equipment. Durability is an important factor when making the purchase.


Ride
You will notice that kids riding vehicles have a built in spring suspension set up for the wheels. This system lowers the chance that the child will get hurt. This suspension also assures your child has the most even and safe ride possible.


Ground Feel
The overall ground feel of a kids ride on vehicle should be a comfortable position when seated in the seat and the child can put their feet flat on the ground. If this is achieved, then your child is the right size for said vehicle and will in turn have a better stability and safer overall ride.


Stability
The stability of a kid's ride on toy is important for their safety as well. You are going to want to ensure that such features as the battery is in a safe place so that it does not come loose and detaches from the machine which would also make the vehicle lose power. If there are seatbelts available, ensure your child is securely fastened in—to keep their body stabilized while the vehicle is in motion. Also, ensure any door locks are secure to ensure a door does not come open and force your little one to fall out and become injured.
Frequently Asked Questions
q:

How is the authenticity of the design of a product determined?

a:

There are several ways parents can verify the authenticity of a certain brand of ride-on vehicle for kids. They can do online research, and speak with the actual head of a company or the manufacturer of the vehicle in question. It is important that the parent purchases the right vehicle to match their child's level of experience as well as needs.
q:

How do I know that the maximum weight requirements are correct?

a:

Manufacturers generally as a rule make the determination that the maximum weight for most ride on toys be 130 pounds. The way this is figured is this is the ratio of height and way for an average 12-year-old child. If a vehicle manufacturer recommends a certain weight/height for the vehicle they are selling, it is going based off the average child of that age/weight/height.
q:

Why are kids ride on cars equipped with real sounding engines and radios?

a:

The reason for this is because for the most part, children associate everything with what they hear and see. When a child can associate the sounds of a car engine with the motor in mom and dad's car they are going to appreciate their toy car even more. As far as the music/radio goes---it aids the child's hand-eye coordination when they learn how to tune the radio while maintaining the steering of the car.
q:

Why do kids ride on cars have such a low maximum speed?

a:

The answer to this question is purely for safety. As a parent, I would not want my toddler to get on (or in) a vehicle that went any faster than 5-7 mph. Speeds higher than this could cause the child to lose control and even put their lives at risk. If the child is between the ages of 2 and 4 years old, they should only be permitted to drive at speeds of two to three miles per hour and on a hard flat surface (such as a driveway or sidewalk). The child can also drive their cars on grass that has been cut really low. As the child ages and matures, and gain experience with motorized vehicles, the cars speed can be increased slowly.
q:

How can I extend the life of the battery in my child's ride on car?

a:

The best way to save the life of the battery is to limit the time spent using the battery. Always recharge the battery before it completely dies down. By always keeping it charged up, should ensure the battery's longer life span.
q:

How long should I charge the battery to my kid's electric car?

a:

When you first buy an electric kid's car, the new battery generally has some charge to it; however, you should allow the battery to charge for at least 10 hours. Once you have done the initial charge it is advisable for you to charge it for six hours for a 6V car, eight hours for a 12V and ten hours for a 24V vehicle. Take care not to allow the battery to charge overnight. A fully charged battery will normally give your child a couple hours of playtime—as long as it is not constantly running the full two hours. If you are going to put the vehicle away in storage for any length of time, ensure you do a full charge every two to three weeks to ensure the battery does not go bad.
Subscribe to our Newsletter