Best Gore-Tex Pants Reviewed & Rated for Quality
In a Hurry? Editors choice: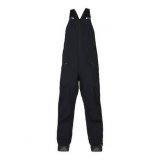 Test Winner: Burton AK 3L

If you are an avid outdoorsman or woman, then it's important to have a quality pair of Gore-Tex pants. These allow you to freely navigate the terrain regardless of the cold and still manage to keep you in dry comfort. You can easily go camping, trekking, hiking, cycling, running, and more without feeling the weather get to you.

Once you start searching for your ideal pair, you might stumble on tons and tons of options that all seem the same. To help you narrow your list down, we've compiled a list of the top ten currently on the market.

In addition to that, we've gathered all the necessary information you will need when you're on the search for your next or first pair in our buying guide. Keep on reading to find out our top ten products and a buying guide.
Standout Picks
Criteria Used for Evaluation
Fit
The type of materials and fabric play a big part in how these fit. For example, if they are made from natural fibers, like cotton, they are going to be quite stiff and have no give. That means, they will only fit select body styles. With these types of fabrics, manufacturers have to be very specific in their sizing guides.
Synthetic fabrics, such as nylon, are generally more forgiving as they are less stiff. They also don't have much structure to them, therefore need additional lower bands with drawstrings or elastic waistbands. The positives of having a waistband though are that they can fit the size of the wearer a lot easier than natural fiber options.
Keep in mind, these types of athletic garments should not fit like skinny jeans. They should offer you great freedom of movement and fit comfortably. If they don't, then you will need to find a pair that does because otherwise, your activities will not leave you very comfortable.
Comfort
The comfortability of your new garment goes further than just delivering a breathable experience to your legs. Though there are countless features to look out for in terms of comfortability, you should prioritize having bottoms with articulated knees and a gusseted crotch.
In order to spot out pants that have articulated knees, just look for options that closely resemble the human leg shape. So, rather than a straight fit, it has slight curves narrow portions to really fit the body of the wearer.
A gusseted crotch refers to the way the crotch area is sewn. A gusset is a piece of denim formed in the shape of a diamond. When sewn in, it will eliminate several seams allowing you to have more comfort and maneuverability.
Features
There are several features that you should keep an eye out when searching and buying this type of garment. These include articulated knees, adjustable waistband, pockets, and side zips, to name a few.
Articulated Knees
In certain styles, the knee is constructed pre-bent so that it's easier for you to bend your knees when wearing these.
Adjustable Waist
Having an adjustable waist allows you to modify how the garment fits you. These usually consist of elastic tabs that are pulled through a loop and secured with a piece of velcro. It's a nice feature to have when the bottoms don't fit you as well as they could.
Durability
Pieces should resist deterioration during laundering, piling, and abrasion.
Strategically and Fully Taped Seams
Strategically Taped Seams indicate when only certain seams are fully sealed to make that section rainproof. These sections are what is deemed as critical by the manufacturer. This means that the entire garment is not rainproof.
On the other hand, Fully Taped Seams mean that every seam in the garment is fully sealed and reinforced to make it completely rainproof. With these, there is a layer of fabric double stitched between the two inner and outer layers of fabric.
Gore-Tex
Gore-Tex is the name of the most well-known breathable and rainproof fabric. It is guaranteed in its performance due to a patented process that combines three layers of fabric.
Vents
These help to regulated the body temperature of the wearer. They are usually located in the outer/inner thighs. Vents can either have a mesh backing or open directly to the fabric underneath.
Zipper Shield/Storm Flap
A zipper shield is an extended piece of fabric that covers your side seams or zipper. It is designed to avoid any wind or water from seeping through.
Style
There are two main styles, which are the bib style and the traditional style. Both have their own sets of advantages and weaknesses. What's best for you depends on what the main activity you'll be undergoing with these garments.
In terms of fit, they can feel less bulky because they provide you with less coverage than bibs. While bibs extend up under your coat to completely enclose you. Some find bibs constraining because they continue upwards. Two of the major upsides to bibs is that they cover more area, therefore, you're well protected from the elements and you don't have to worry about the waistband being loose. With bottoms, the waistband needs to fit well in order for it to remain in place while you are outdoors.
Materials
Everything from late spring walks to deep winter mountaineering, Gore-Tex can handle almost anything you put it under. Gore-Tex is designed to offer wearers with complete breathability, windproof and water protection. So whether you're stuck in a downpour in downtown or knee deep in powder - you're covered.
They also take style, functionality, and flexibility into consideration when designing products, therefore all that you're getting is the best quality material in your apparel. This is why Gore-Tex has become a top material for rainproof apparel.
Aside from that, these garments are generally comprised of a few materials, such as nylon or polyester. With the new innovations, rainproof pants can now be made out of virtually any material as there are tons of coating and laminates available.
10 Best Gore-Tex Pants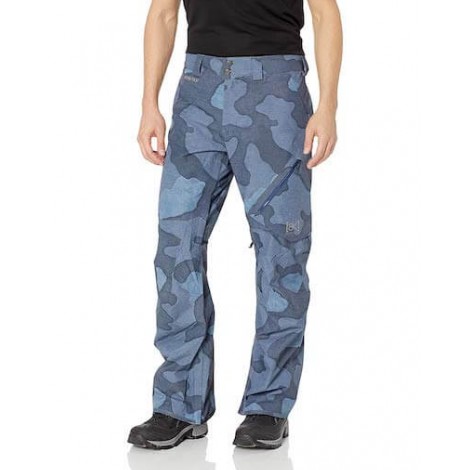 The Burton AK are well articulated option for those individuals that see a lot of weather at the resort or in the backcountry. It features a two-layer Gore-Tex weave fabric that helps it to be comfortable while keeping it dry. The shell is mapped with mesh lining and taffeta to help you keep warm.
Precise Movements
The Cyclic Pants are designed to have an articulated fit to ensure precise movements. It has fully taped seams to provide you with the ultimate protection from the elements.
Zippered Pockets
These Burton pants feature zippered cargo pockets that have a tool sleeve for your convenience. They also have anti-scuff cuffs to eliminate all dragging.
Cost and Value
These are approved by Blusign as it's manufactured using natural resource efficient processes. The are available from size extra small to size XX-large. They are well worth their medium-high price point.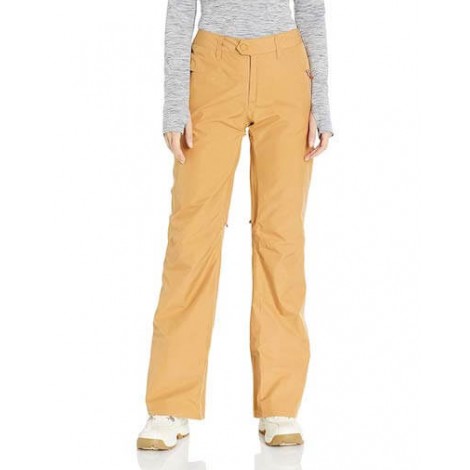 The Burton Duffey is designed to be able to withstand all the mother nature can throw at you, be it howling winds, puking rain, or sideways snow. These feature two layers of Gore-Tex fabric to ensure that you remain absolutely dry.
Burton's Living Lining
The Duffey pants are created with Burton's Living Lining that offers users with automatic climate control without any excess weight or bulk. When you're cool, the fabric works to be breathable and keep you warm. When you're cold, the breathable pores help to trap body heat to retain heat for longer.
Anti-Cuff Cuffs
Like many others, these have anti-scuff cuffs that help to resist abrasion. Burton's one specifically is made with durable Cordura fabric and designed with a contoured shape to be fitted and flattering.
Cost and Value
The Burton Duffey feature fully taped seams, zippered handwarmer pockets, as well as back pockets. It even features mesh-lined inner thigh vents that increase the value greatly. These are the lowest priced items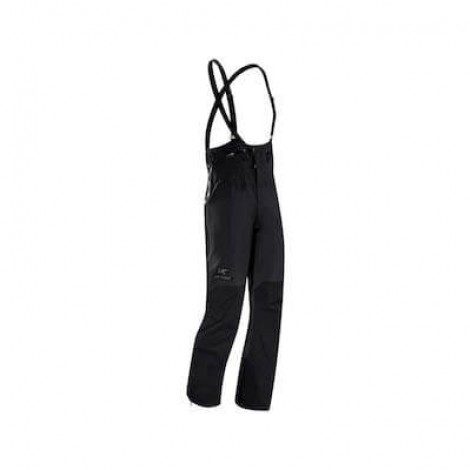 The Arc'teryx Theta SV Bib feature Gore-Tex technology that provides a sufficient amount of protection from the weather. The reinforcements in the lower legs, seat, and knees help to enhance the durability of the garment. The zippers on this bib, including the external bib pockets, are watertight while also having garages.
Mobility and Comfort
To enhance your comfort and mobility, these feature articulated knees and a gusseted crotch. The tiny Gore seam tape and micro-seam allowance help to reduce the bulkiness and weight of the bib.
Adjustable Suspenders
The Theta SV Bib features adjustable suspenders that allow you to customize the fit to your body. The two-way side zipper allows you to have a drop-seat option without having to fully remove the suspenders.
Cost and Value
Though the Arc'teryx Theta SV only comes in black, it does feature sizes ranging from small to extra large, with additional length options. This breathable bib is the priciest item on our list, but the material and construction make it well worth its high price point.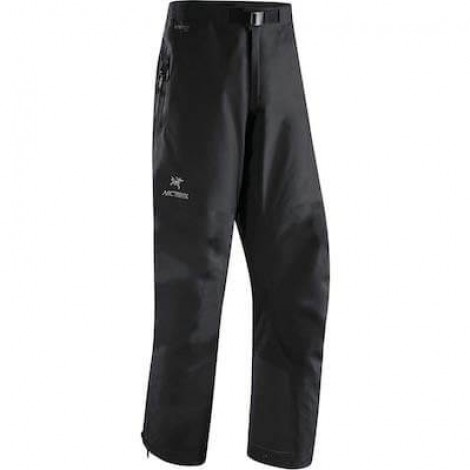 The Arc'teryx Beta AR are one of the most favored options on our list. It's made from a Pro 3 Gore-Tex Fabric, that helps to make these great for use in the rain as well as windproof, and breathable. The reinforced Keprotech technology further protects all the patches against chafing and abrasion. These are designed to be able to withstand rugged and heavy-duty use.
Comfortability
Just because they are designed to be rugged, doesn't mean that they won't be comfortable. The reinforced knees and seat provide wearers with an ease of motion. The fewer seams help these to remain lightweight.
Conveniency
The Beta AR feature side zippers that are complete with back flaps to provide a simpler way to remove crampons and boots. There are also laminated powder cuffs which incorporate boot lace hooks.
Cost and Value
The Arc'teryx Beta AR features a large range of sizes from small to XX-large. Within those sizes, you'll also have length options available to you (short and tall) to really get a size that fits you well. With the technology and size options, it's well worth its higher-end price point.

5

. Gore Bike Wear Cycling Rain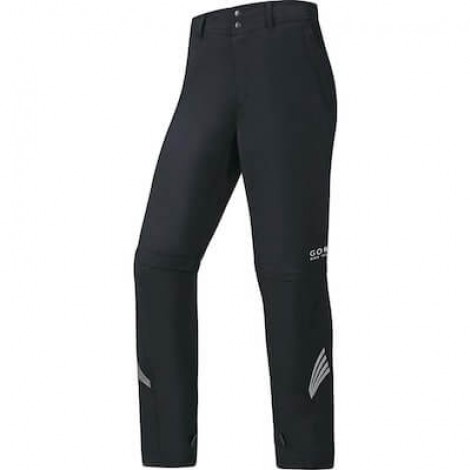 The Gore Bike Wear rain bottoms have all the things that you need in a good adventure pant. It is made with high-quality material and it's great for use in the rain and breathable. Made with two and a half layers of 100% polyester and Gore-Tex membrane, they give you everything you need to protect you from the cold.
Lightweight Active Shell
All of Gore-Tex fabrics are polyester and nylon face fabric that is laminated with a fabric membrane. These come in a range of grades, including regular, Active, and Pro. The Active shell is designed to be very lightweight, windproof, and breathable.
Fully Sealed and Highly Visible
Because these are great for use in the rain, it also means that they are fully sealed from the wind. In addition to that, they also have reflective inserts that make them have high visibility, which is great for those situations where you are out when it's dark out.
Cost and Value
The Gore Bike Wear Windstopper offers wearers with ample amounts of storage as it includes a zipped pocket on the back - great for those times when you need products quick. With all that it offers and being set at a lower range price, you won't be able to do better than this product.

6

. Gore Bike Wear Lady Active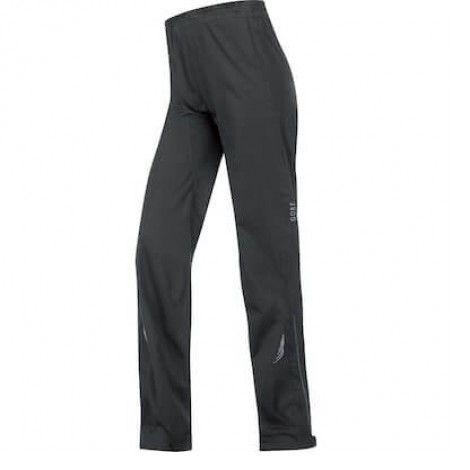 These are ideal for short distance recreational activities. It is also designed to be worn all year round because of the rain-proof technology in it. Though these are designed specifically for recreational cyclists, it can also be worn for other activities.
Gore-Tex Membrane
The extremely thin core is vital in ensuring these pants remain lightweight, windproof, and breathable. The construction means that the material is impenetrable. The material is also great for keeping your dry on the inside and out by allowing perspiration and moisture to escape.
Adjustable Width
These feature an adjustable leg width that can be tightening or loosening with the use of velcro. It also has seat reinforcement, pre-shaped knees, and a zipped stow pocket in the back.
Cost and Value
This product is a highly versatile piece of contemporary style clothing. It can have a comfortable or close fit, depending on your preferences. For its mid-range price, the pros outweigh the cons considerably.

7

. Gore Bike Wear Element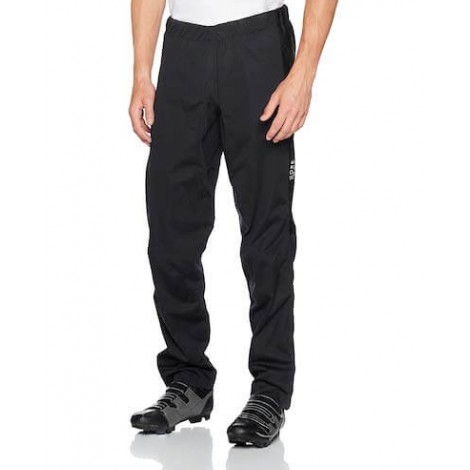 These are great for year round use due to its top of the line Gore-Tex technology. All which ensure to make these extremely breathable, windproof, and rainproof. Though designed for recreational cyclists, it can be used for any outdoor activity that requires unaccountable weather conditions.
Overall Fit
These are not designed to be overly fitted, instead, they are designed to offer you a comfortable fit. Thus, allowing you to layer up if the weather requires it.
Additional Features
They have an adjustable elastic waistband that can be loosened or tightened using a flat cord. They also have an adjustable leg width that uses velcro fastenings.
Cost and Value
This product has a wear-resistant seat and pre-shaped knees to offer you the highest mobility possible. Though this is priced quite high, the versatility, visibility, and fit more than ensure that this will be a good purchase.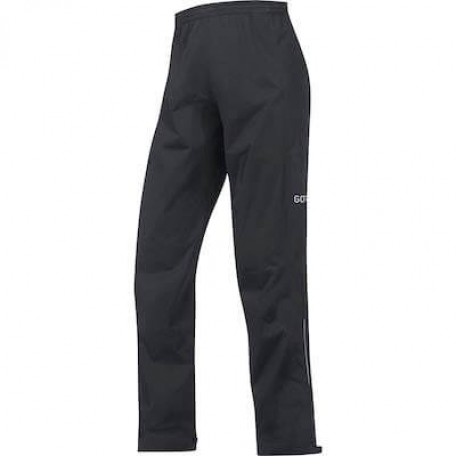 The Gore Wear C3 is ideal for all athletic activities and is great for use all year round. Regardless of what activity you're doing outdoors, these will be able to keep you warm and dry for long stretches of time. They are made with Gore-Tex Active material, therefore, you'll be able to perform all intense effort activities.
Gore-Tex Active
The C3 are designed to be extremely breathable, windproof, and rainproof. The breathable material is in contact with your skin, therefore allowing optimal moisture and sweat management. The keep the body warm during breaks and cool during periods of physical effort.
Gore-Tex Technology
These feature anti-chafing seam placement that makes wearing these for long periods more comfortable. It also has pre-shaped knees to allow you a better range of motion. They also have zippered pockets at the back.
Cost and Value
The C3 is designed to keep your comfort and safety as the top priority. It features reflective elements to enhance security regardless of the environment you are in. Placing in the lower price range (on our list), this product is definitely well worth all that it is marked as.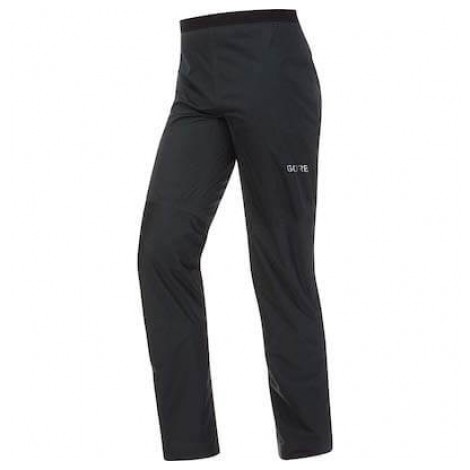 The R3 Windstopper allow you to enjoy the outdoors regardless of what the weather is like. These are great for moderate 30-45 degree Fahrenheit weather. The full Windstopper membrane is encompassed by breathable, stretch paneling behind the knees so that you remain warm without compromising your mobility and ventilation.
Ventilation
These are designed to have two ventilation openings on the side to keep you cool and warm whenever you need to. They also have a key pocket placed at the inner waistband to keep smaller items safe.
Fitted
The R3 have a relaxed, but form fit, cut to give you shape but not restrict your movements. Like other Gore Wear apparel, these are also breathable, windproof, and rainproof.
Cost and Value
The R3 Windstopper are great for all year use for any outdoor sports activities. Though they are designed specifically for running, they can be used for other sports. These are another lower-price range product, which means that you get a lot of features for the money you spend.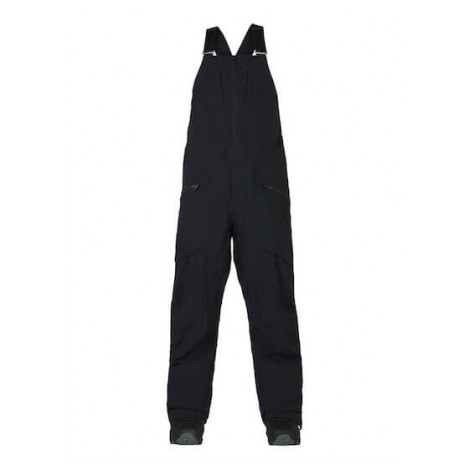 The Burton AK 3L is thin, but tough piece of outerwear. If you're one to see and travel into a lot of wet weather, spend time in the Backcountry, or just in a lot of deep powder, then this might be a piece worth investing in. It has a three-layer rainproof Gore-Tex 70D construction that keeps you warm and dry.
Articulated Fit
The fit is more of tighter articulated fit rather than regular. It's tight enough to give a tailored look, but still gives you room to layer up if the weather calls for it.
Construction
Though these look thin, they are very sturdy and well put together. It might not have insulation, but it does have enough space for you to layer up. It is also very rainproof through the use of the top end Gore-Tex three-layered fabric.
Cost and Value
This product is the second most expensive item on our list. However, if you spend a lot of time outdoors where you need this type of garment, then this is well worth the money you invest in it.

Subscribe to our Newsletter