Best Deer Skin Gloves Reviewed & Rated for Quality
In a Hurry? Editors choice: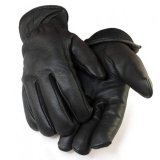 Test Winner: Northstar

Deerskin leather is a popular selection for gloves, mostly because it molds to the contours of your hands and fits well while keeping you warm and looking stylish. It is also durable with a thick polyester lining that breaths when hot and insulates when cold. With a change in weather, you wouldn't want to be caught unprepared. Even as you wear warm clothes, you need to
protect your hands and fingers
against the frostiness that comes with winter while still looking fashionable.
Back in the olden days, gloves were worn during battles and were a symbol of power and wealth. While you may not be preparing for war, be assured that winter is a battle in itself and you will be putting up combat in the chilly months. Fortunately, we have amassed top ten deerskin options to keep you warm while looking fashionable during the cold months.
Standout Picks
Criteria Used for Evaluation
Comfort
A glove should keep your hands comfortable and warm while protecting from abrasion. It should have an inner lining that is gentle on your hands and fingers without causing tenderness or sourness especially if you are lifting heavy objects during construction. During winter, your fingers may be stiff and may sweat in hot weather. Deerskin will come in handy in these circumstances as it is naturally soft and, if properly lined with cashmere material, your fingers will be sufficiently protected. These are also perfectly fitting and lock out cold air, water, and other elements.
An internal lining is essential since it is easy to clean and prevents the leather from getting into direct contact with the skin. Deerskin is thus the best choice for making gloves to wear during winter and other activities outdoors. Genuine leather is ordinarily soft and flexible and has elasticity characteristics, so they're comfortable to wear.
Flexibility
Items made from 100% genuine deerskin are quite flexible, and there is no need to remove them when you want to do something with your hands such as grabbing something from the pocket or adjusting the helmet or riding glasses. They provide a perfect grip and mostly adjust to the contours of the hand. They keep warm and are ideal for outdoor adventures such as driving since you will have better control of the steering wheel.
Value
Winter gloves are relatively affordable. This is likely due to the fact that most people replace them yearly because once winter comes, you may forget where you kept them. In that case, go for a pair that is not overly pricey but one which is affordable but will still be able to meet your needs.
Alternatively, you can choose a quite versatile pair and one which you will use all year round. It should keep you warm during winter and also come in handy for small DIY tasks such as gardening. There are some tough options which are quite expensive but can also be used for heavy-duty applications such as factory operations. They protect the hands against heat and abrasion.
When shopping for a pair, look out for one made of 100% deer skin with an inner lining that is breathable, soft and one which will give you value for money.
Size
These come in different shapes and sizes. A perfectly fitting pair is preferable since it guarantees comfortability and flexibility. Most people with large hands usually have a problem finding the right size. However, with products made from deerskin, they are quite flexible and finding the right size is easy. Lookout for a pair that makes your hands feel comfortable and with ample finger coverage such that they are not too tight neither too loose. A suitable pair is one which molds to the contours of your hands.
Versatility
Deerskin gloves are not just limited for harsh cold weather but are suitable for all weather since you can comfortably wear them for different activities ranging from sports, hazardous activities, farming, and many others.
A cow skin glove may not be suitable in many activities due to its bulkiness which can bring some discomfort. Always select a pair which you know can fit in various uses rather than stocking your drawers with numerous options that will only overstretch your limited storage space.
10 Best Deer Skin Gloves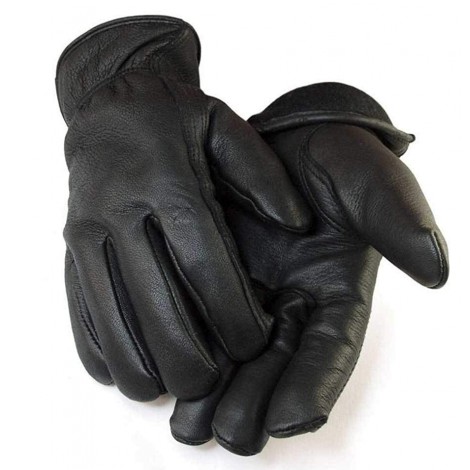 As the temperature levels fall drastically, lock out the cold and seal in the heat with Northstar gloves. If you are looking for an option that will offer flexibility and comfort, these are high quality made from full grain deerskin. They feature; keystone thumb, gunn cut, rolled leather cuff hem, full sock lining, shirred elastic wrist and 40 grams 3M Thinsulate. For a man, these gloves are a symbol of pride, bravery, poise, and masculinity. They offer protection against the effects of extreme weather condition while ensuring a robust gripping power without sacrificing the swiftness of your fingers.
Comfort
If you are looking forward to riding under chilly temperatures, then you need a flexible pair as well as something that will offer a comfortable grip. The idea of a keystone thumb is brilliant as it ensures you are comfortable and allows for easy mobility while the rolled leather cuff hem guarantees comfort. The shirred elastic wrist ensures the winter drizzle does not enter into your hands and is gentle on your skin to allow for free blood circulation and prevents swelling.
Maximum warmth
These are essential for any outdoor adventure. They have a 3M Thinsulate feature that ensures your hands stay insulated for high-level activities and cold conditions. They also have a full soft lining that ensures your hands stay warm.
Cost and value
For the price, the Northstar is our top pick since they are sturdy yet stylish, comfortable and suitable for any outdoor activity. Besides, they are quite versatile and will work correctly for cold winters. They are flexible for driving or cycling and excellent if you want to take your dogs for a walk. The quality is the best, entirely constructed and you will find the perfect size for your hands.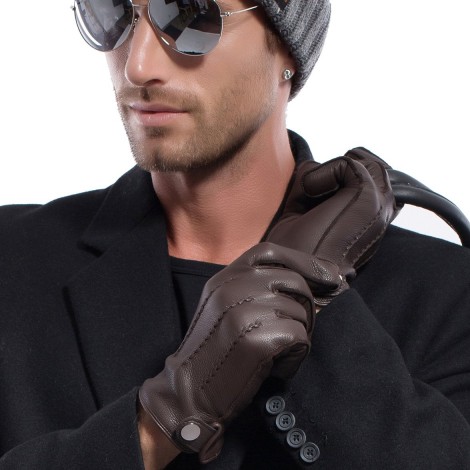 The Matsu are ideal for men who are keen on not allowing winter to interfere with their outdoor activities. They are super comfortable, flexible and stylish and provide warmth during chilly months. These gloves fit well to the contours of your hands and help you in securing a firm grip on anything you may want to grasp such as a steering wheel. The deal breaker is the soft cashmere lining and classic three lines at the back to mold the shape of your hands.
Comfortable and warm
Forget about the traditional bulky gloves since the Matsu are light and well made to ensure maximum comfort. They are available in various sizes, and the size you choose will fit well on your hands. It is made from the finest and high-quality Italian deerskin leather that is wizened with 100% pure cashmere. The advantage of cashmere is that it insulates three times more than ordinary wool.
Versatility
Do not go slow on your chores due to winter, and these gloves are sturdy and quite versatile for a variety of outdoor errands. You can use them for cycling, driving, horse riding and much more. They are beautiful and will look good on your hands and are a perfect gift idea for your loved ones.
Cost and value
The Matsu have an expensive appeal; however, they are reasonably priced and excellent value for the money. They are made from deerskin leather and magical 100% cashmere, are high quality and durable. They cost more than the Northstar; however, they are perfectly stitched, light, supple and just what you need during the frostiness.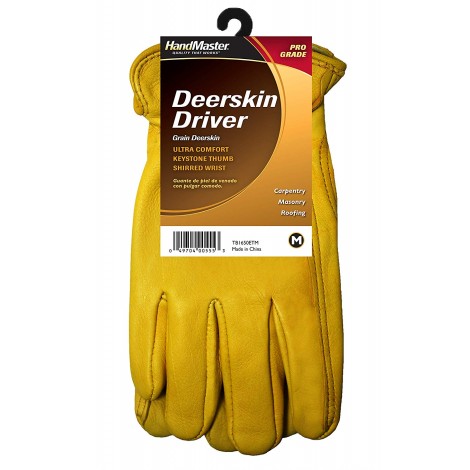 Leather gloves are an ideal choice for many people, and this is because they are durable and suitable in situations where there is a need for improvement in performance and productivity.
The Magid is a comfortable pair made from 100% genuine deerskin and will provide a perfect grip while protecting the hand. They are ideal for wearing during winter and offers extra comfort and flexibility. They fit well on the contours of the hand thus ensuring flexibility during a grip. They have a shirred elastic back that ensures the glove is securely in place while keeping away dirt and other debris.
Versatility
The Magid is made from high-quality material ideal for offering a perfect grip during activities such as cycling, riding motor vehicles, playing soccer and useful for heavy duty applications in industries and strenuous activities. They protect the hand from abrasions and exposure to heat will keeping the hand dry while hot and insulating them while cold. You can also use them for outdoor activities around the house such as cutting wood and other bushwork.
Comfortable
These gloves cushion the hands and provide for a perfect grip; furthermore, they are comfortable to wear and molds well with contours of the hand. They are made of soft leather on the inside, and the lining is properly sewn by use of a machine for superior comfort. They are water resistant and breathable thus will keep your hands dry. The keystone thumb and bendable leather guarantee maximum comfort.
Cost and value
If you are looking for cheap and high-quality gloves, the MAGID is a perfect choice. They are less expensive than the Northstar and Matsu and ideal for heavy-duty applications such as industries where there is exposure to heat, scrape and use of heavy equipment. They protect the hand at all time while ensuring you are comfortable and can grip correctly.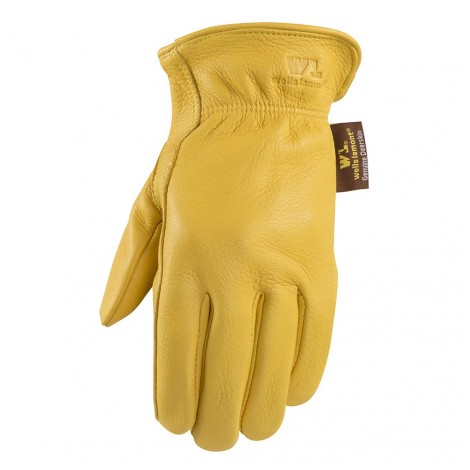 Up next on our recommendation is the Wells Lamont, designed for the modern, stylish man who would like to keep warm, protect his hands and look cool. Designed as practical and fashionable, these are made from superior quality 100% deerskin and are suitable for keeping your hands comfortable and protecting them while you work.
Flexible
The material is supple and soft and resists abrasion at a minimal level. It features a double shirred wrist that ensures it is perfectly secured and keeps away dirt and small objects while also providing a secure fit that you can easily pull off and on.
Maximum comfort
Unlike most winter styles, these hit the mark since they can be worn all year round. The Wells Lamont is quite versatile for various tasks at home and outdoors. If you are an enthusiastic gardener, these are made of supple leather that feels soft and light on your hand and stays agile even when wet. The gunn cut ensures the seam are at their natural crease for maximum comfort of the hands and has a key thumb design that guarantees comfortability.
Cost and value
These gloves are an excellent pair at a reasonable price ideal for use during winter whether skiing and any outdoor work. They are cozy, thick and durable with a tough exterior that provides a perfect fit. They are subtle, look classy and are a popular choice for any occasion. They are pricey unlike most options; however, they will give you value for money.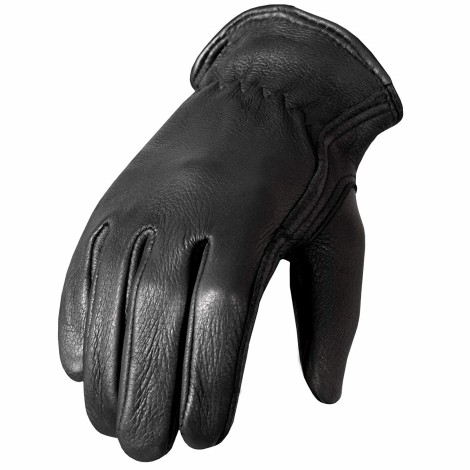 These are black, soft and flexible. They have a shirred wrist that enables smooth movement. They are ideal for driving since you can have a better grip of the steering wheel and control without feeling the bulkiness on your hands. They ensure the hands does not fatigue even during long trips. They have no embellishments and are basic black to match with black biker leathers.
Good size
If you have large hands and have difficulty finding the right size, the Hot Leathers will not disappoint. These are a perfect size and provide good finger coverage while protecting the hands and ensuring maximum comfort. They are perfect for riding and driving and fit well without being too tight or baggy on the hands.
Soft and comfortable
If you are looking for a pair 100% made from pure deerskin leather, these from Hot Leathers take the crown. They are comfy, soft, supple and flexible. They feel like a second skin since they are designed to mold with the outline of the hands and this gives you the flexibility of doing various tasks. They are quite adaptable since you can use them to keep warm and do other chores such as driving, horse riding, skiing and gardening amongst others.
Cost and value
These are well constructed from high-quality deerskin leather. They are soft and flexible and are good for the money. They are amazingly warm, suitable for driving and other outdoor adventures.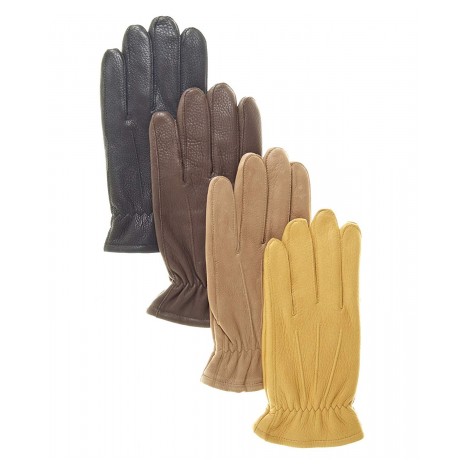 If you are looking for a casual pair to wear during winter, look no further. The Pratt and Hart are made from 100% North American Native Deerskin and have a special Thinsulate lining that ensures your hands stay warm during winter and cool during hot weather.
Good for driving
Choosing a pair for wearing during winter can be a joyous experience, especially if you are looking for a pair to wear during outdoor activities. The Pratt and Hart come across as a comfortable pair that will fit perfectly on your hands and run right to size. You will enjoy driving with these on as they offer a perfect grip on the steering wheel and control without fatiguing your hands. The leather is supple and soft as butter with the lining well stitched thus keeping your hands warm and cozy.
High quality
Pratt and Hart have a reputation for creating f high-quality leather products. These are matched by their reputation for durability, exceptional value, and stylishness.
Cost and value
When it comes to cost, Pratt and Hart have a remarkable value and cost more than most gloves. However, they are from a brand that has won the heart of thousands of customers and who have built trust and loyalty. These are a sound investment and you are guaranteed of quality, and they are 100% money back guarantee.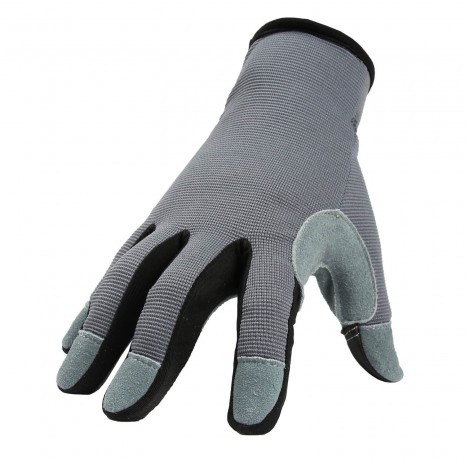 The best thing about genuine deerskin is its durability, ability to withstand high pressure and puncture and flexibility that ensures comfort to the user. The Ozero is made from 100% natural deerskin leather and technologically advanced with touch screen fingertips. They are breathable and fit perfectly on to the hand and are ideal for outdoor activities such as gardening, mechanics, and DIYs.
Versatility
These are durable and thick and offer protection against abrasion. They are also quite versatile, and you can use them while doing regular house chores and other tasks such as car repairs, gardening amongst others.
The sensitive touch screen design ensures you do not miss a call and you can easily operate your smartphone or change your music by just a simple touch while you work.
Comfortable grip
These have an antiskid palm and micro elastic fabric sewn at the back by use of stretchy and ultra-thin nylon thus they are soft on your hands, and you won't feel the stitches or the knots. It provides a secure grip and therefore there is the accuracy of every grasp.
They are incredibly lightweight made of micro elastic nets and deerskin with a breathable mesh that ensures your palms do not sweat and the leather naturally absorbs the sweat. It offers double ventilation to ensure your hands remain dry and cool all the time.
Cost and value
If you are looking for a cheap pair, high quality, comfortable and technologically advanced, look no further since the OZERO fit this description perfectly. For the price, we would highly recommend them as you are not likely to find such types anywhere. They are a good buy worth the price.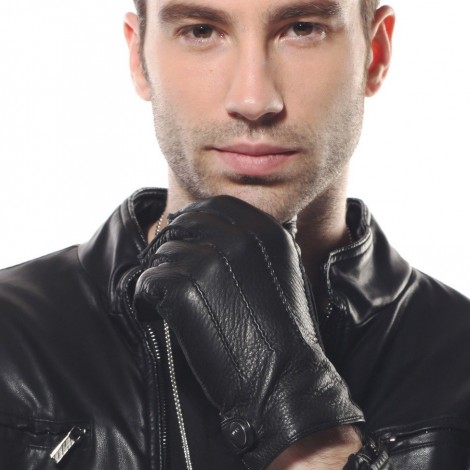 For the ultimate cold weather, these are designed to keep your hands warm in winter, The Elma are made from genuine deerskin and are 100% cashmere lined. Keep in mind that cashmere is ideal since it insulates more than ordinary fabric, ensuring your hands remain warm and breathable while absorbing any sweat. They are thick and cozy which makes them more tolerable in harsh weather and the unique finger design ensures your fingers have more coverage for smooth movement.
Flexible
The ELMA is a popular choice for daily wear and outdoor adventure since they are molded to fit the contours of the hand thus ensuring maximum flexibility. In many ways, they are lightweight, and you will not feel their largeness on the hands, allowing you to carry on with your tasks easily.
Comfortable
In most situations when searching for the best option, comfort is the first consideration and their performance entirely depends on the quality. The ELMA have been made by some of the best artistry and are thick, sturdy and comfortable. They are quite adaptable and offer insulation against cold while cushioning your hand against abrasion. You can use them for outdoor adventures such as dog walking, skiing, shoveling or simply driving.
Cost and value
Anybody should consider buying these because they are absolutely affordable and will give you value for your money. They offer a 100% money back guarantee so you have nothing to lose. They are a hearty investment, and you will not regret the purchase.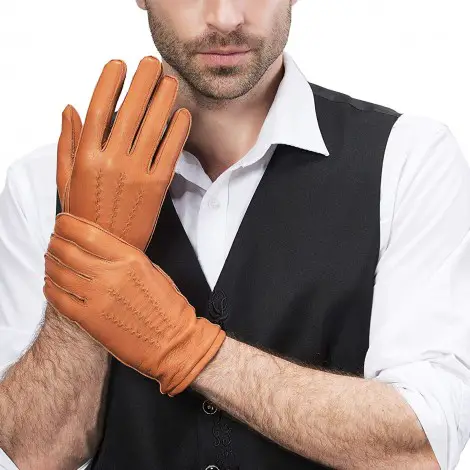 The YISEVEN is made from high quality 100% deerskin which has the characteristic of softness, strength, and ability to remain in shape even after exposure to moisture. These provide a comfortable fit since they are available in various sizes which gives you a wide selection depending on your size and preference.
Warm and cozy
During winter these are the best choice since they contain 100% cashmere lining which feels warm. They are amazingly soft and deluxe. You will feel comfortable wearing them since they are perfectly stitched so that you don't feel any seams.
Flexible
These adapt to the contours of your hands without feeling either too tight or too lose. They are suitable for keeping warm during winter and have ample room for your fingers to feel comfortable and less rigid.
Cost and value
These provide a relatively cheap and good value for your money. Besides, they are made from high-quality deerskin that is long lasting and will keep you warm during winter while highlighting your sense of style.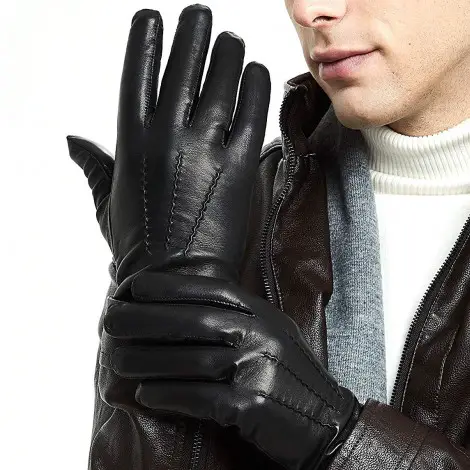 Chances are most people misplace their winter wear once the cold season is over. If winter is around the corner, you may be out shopping for a pair that will keep your warm and cozy. The ZQ-Collection is an ideal selection since they are relatively priced and made from high-quality materials.
Comfortable
The ZQ-Collection are comfortable and soft and keep your hands feeling warm during winter without feeling bulky. The leather is absolutely soft, and the inside is well stitched, so you can feel the softness when wearing them.
Trendy and stylish
During winter you want to stay warm while looking fashionable. The ZQ-Collection are good looking and bring out the classic appeal since they can blend with any fashionwear whether casual or modern wear. They can be a perfect gift idea which you can give the special men in your life for any occasion such as birthday, Christmas, anniversary and much more.
Cost and value
If you are looking for a fashionable pair to keep warm during winter, the ZQ-Collection are reasonably priced and are a natural choice. You will be surprised at how incredibly comfortable they are, and they are flexible too.

Subscribe to our Newsletter