Best Decaf Coffee Beans Reviewed & Rated for Quality
last updated:
Mar 14, 2019
If you are here, it is rather obvious you are a coffee lover. It is not surprising; coffee is one of the world's favorite beverages. However, not everybody enjoys the energy boost that coffee gives them. There is no doubt most people take their steaming cup of coffee due to the caffeine content. However, to some people, either due to health or personal reasons may take limited amounts of caffeine per day. Some people are picky and may want to make sure their coffee tastes similar to regular coffee. Decaffeinated coffee is still a perfect way to enjoy a hot cup of coffee caffeine free and still experience its aroma and taste. In this review, I will expound on some of the most famous decaf beans you will find in the market today.
In a Hurry? The test winner after 11 hrs of research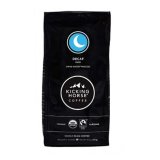 Kicking Horse
Why is it better?
Rich aroma
Long lasting taste
Balanced body
Smooth finish
Low acidity
Pure blend with rich undertones
In a
Hurry? Editors choice: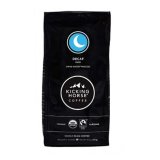 Test Winner: Kicking Horse

11
Researched Sources
22k
Reviews Considered
11
Hours Researching
11
Products Evaluated
Taste
Potency
Value
By Default
10 Best Decaf Coffee Beans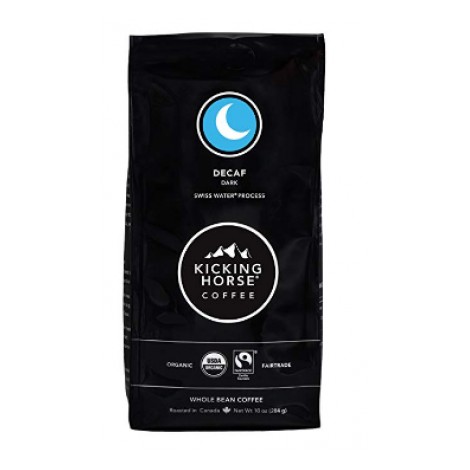 Rich aroma
Long lasting taste
Balanced body
Smooth finish
Low acidity
Pure blend with rich undertones
Are you an enthusiast of dark roast? You might be aware that it is challenging to come across decaffeinated coffee with an intense flavor and creamy blend. Decaf should taste like real coffee. This product from Kicking Horse is dark roasted made from quality beans and with the Swiss Water Process. It is thick, delicious and mysterious, the chocolatey flavor on the surface with a calming down finish. The coffee beans are from coffee fields of south and Central America grown by farmers who are responsible to their environment as a means of sustainable development. It is certified fair-trade, organic and kosher.
Aroma
This Kicking Horse Decaf is purely delicious tasting notes with a balanced body and a long-lasting finish. It has a beautiful taste and an excellent kick to start your morning. It is robust, oily and has a spicy, seductive smell.
Quality
Some coffee brands are either flat or acidic while some volatile oils present in coffee might upset your stomach. With Kicking Horse Decaf Coffee that should not be a bother, the coffee is earthly, has low acid levels and you gentle on your stomach. You will not have trouble sleeping after taking a mug of coffee before bedtime.
Cost and value
Kicking Horse Decaf is a bit pricey when you compare it with other brands in the market. Because it is purely blended and meets quality standards, you get the value for your money.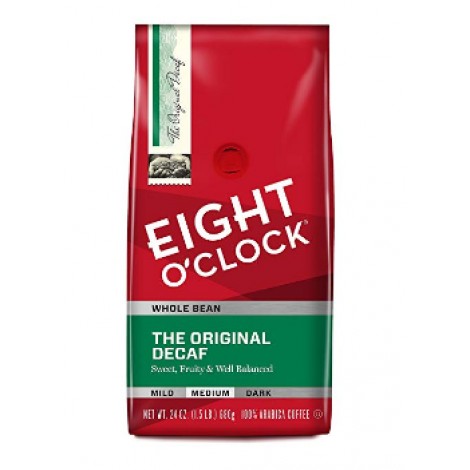 It is not bitter at all
Fine and smooth taste not bitter at all
Fairly priced
Fruity, creamy flavor
If you are an avid caffeine lover, you must have come across the Eight O'clock decaf, which is blended from 100% Arabica beans. It is 100% Colombia and has been ranked as American's best-selling brand, beating other well-renowned options. It has a sophisticated blend of fruity, woody and earthy taste with a pleasing spiciness.
Deep flavor
It has a smooth flavor than the Robusta varieties. A medium toast provides the satisfying deep flavor and richness of coffee. It is certified kosher and a great pick if you are looking for a long lasting taste with a seductive aroma.
Trusted brand
If you are reading this, you must be a coffee purist and may be disappointed quite too often by brands that are rather unremarkable. If you have ever tasted the Eight O'clock brand of coffee varieties, then you will definitely fall in love with the decaf variety. The crusher makes an overall difference in quality. It pulverizes the beans consistently fine thus controlling the coarseness to produce a smooth blend. The flavor is bold and vibrant without being so strong.
Cost and value
Don't spend money on overpriced roasts. Eight O'Clock is a high-quality option that remains affordable. It is a perfect combination of taste, blend and price and costs less than other brands. You will enjoy your caffeine made in a deliciously easy and fast way. This is really a monster deal and will give you value for money.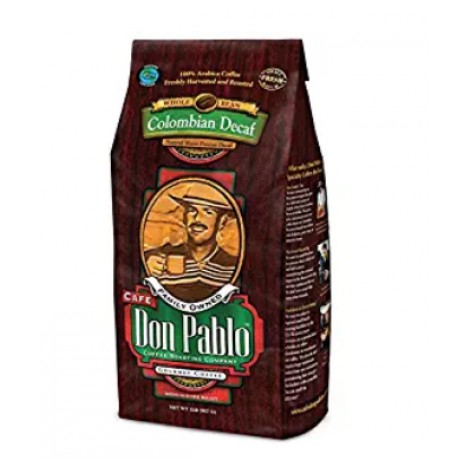 Mild and gentle to taste
Thick and smooth taste low in acidity
It has a calming effect and will not affect your sleep
Beans smell a little burnt out
Beans a little oiler
If you are a caffeine aficionado looking for smooth medium roast beans grown from the Columbian fields, the Don Pablo Decaf has an unforgiving sweet aroma gentle to the nose and the palate. It is pretty decent and grinds well in any crusher. You don't have to blow out your caffeine intake as yet; the Don Pablo tastes like real coffee without caffeine.
Super Brand
The Don Pablo Decaf is made using the Swiss water process. It has tinges of Carmel and chocolatey taste with traces of citrus fruit. It is a smooth fine blend low in acidity and medium-dark roast coffee. It is 100% Arabica coffee organically from the Colombian Supremo. The caramelization gives the coffee a feel of roast while still retaining the natural sweetness and a pleasant taste.
High-Quality Decaf
The Don Pablo Decaf has a smooth fresh and delicious taste and will grind evenly. You can use it on your auto press coffee maker or drip maker to produce a fantastic rich flavor with a smooth finish. The beans are dark to blend with the milk in a latte. The beans are a little dark than the medium roast, however not so dark like the dark roast. Therefore gentle if you are picky when it comes to coffee and do not look like dark roasted coffee.
Cost and Value
The Don Pablo Decaf has a maximum freshness and guarantees quality at a fair price. There are some few coffee brands out there that are quite costly and do not represent the quality. This brand has a good bargain at a low cost while assuring high quality; I would give it five stars. The coffee is good for the purchase.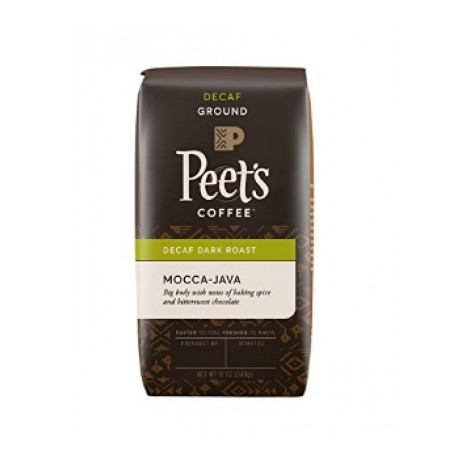 Perfectly rounded with rich flavour
It substitutes for espresso when grinded
Smooth and satisfying medium to dark roast
A little bit acidic
The dark roasts have a burnt aftertaste
Brewing the perfect cup of steaming decaf starts by selecting a high-quality blend or roast. It could be whole beans, medium or dark roast for your morning or afternoon pick. This water process making decaf is a classic flavor of java and the Ethiopian Moca. It has some flavor bits of a husky body with spicy and winey chocolate taste.
Perfect Texture
Peet's offers light, medium and dark roast ideal for your taste. Light blends are mild and gentle; medium blends are musky and smooth while dark blends are smoky, winey and full bodied.
Quality
If you are obsessed with quality and freshness, Peet's Coffee is roast from some of the high-quality coffee beans, organically grown and harvested while meeting the standards that define social responsibility. The quality, flavor and consistency are above average.
Cost and value
Peet's is excellent with a dash of woody citrusy and creamy taste yet moderately priced. When it comes to flavor, complexity, roasting, and price, Peet's can never go wrong. It is one of the finest and tastiest decaf coffee you will find at the most affordable price. The company behind Peet's are real connoisseurs, and one suggestion for you is to keep shopping, your best bargain is just around the corner.
5

. Starbucks Decaf Ground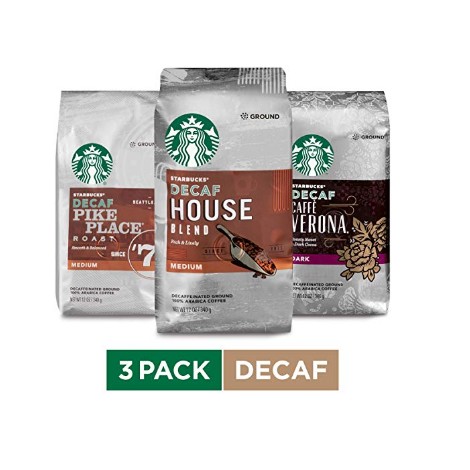 Deep rich aroma
Robust, bold taste
Fresh
Long-lasting creamy taste
Has a strong burned smell
Kick start your day with a delightful yet bright decaf coffee carefully crafted to bring sunshine to your morning regardless of the weather. Starbucks Decaf Ground Coffee has a satisfying taste with a creamy and smooth body. It is a blend of Latin America's finest roasted beans to bring you a cup of perfectly rounded coffee. Every sip is deliciously smooth with a chocolatey taste. It comes in three different packs. These are medium roasted Pike Place Roast and House Blend and dark roasted Caffe' Verona.
Trusted brand
Starbucks is well known and comes with coded stickers for their rewards program. You will be met with a wonderful aroma the moment you unpack it and get to enjoy a cup of flavorful decaf that's not bitter. The Caffe Verona is perfectly balanced with a creamy dark chocolate texture. It has a full body with a vibrant, bold taste. Enjoy a cup of Starbucks without leaving the comfort of your home. If you have been a fan of Gold Coast, you will discover that morning Joe is its new name, robust, tasty and creamy. It is a perfect brand with a blend of caffeine and mocha. It tastes great with undertones of mocha.
Sweet Aroma
Lift the early morning fog in style by having a cup of steaming Starbucks decaf. You will enjoy the divinely smell of its package. What an excellent way to start your morning.
Value
Get fresh Starbucks decaf at significantly less price. The price is reasonable and you will always find your coffee really fresh. With a morning Joe package, you will save more than you would if you were purchasing from coffee stores.


Fairly priced
Long lasting flavor with no acid
Subtle notes of blueberry and chocolate
Clean coffee flavor
Little content inside the package
Are you an addict of caffeine? Or are you dealing with caffeine withdrawal? Well, a cup of The No Fun Jo Decaf is just what you need. It measures 12oz and is organically blended Swiss Water Process. It is fair trade certified and is medium dark roast 100% Arabica coffee with subtle notes of sweet blueberry and creamy chocolate. It is a sophisticated full body aroma with no additives.
Natural Process
The Swiss Water process is the perfect way to decaffeinate coffee. It combines water and temperature to produce some of the world's incredible decaf. It eliminates caffeine in a smooth organic process. Just pure water with no added chemicals. With No Fun Jo Decaf, you are assured of organically grown coffee beans and will be impressed by an incredibly rich, bold and smooth taste.
Natural aroma
You will love the No Fun Jo Decaf. It has a truly decaffeinated roast and contains a minimal amount of caffeine. It is super delicious with a long lasting taste that could pass as normal coffee.
Value
The No Fun Jo Decaf is reasonably priced, and if you are ordering online, you will incur a minimal shipping cost. Grab one today and experience the taste of rich coffee and the comfort it brings. You will be amazed at the palate, aroma, and quality of this coffee. No more overprice coffee brands that are also of low quality.
7

. Seattle's Best Portside Blend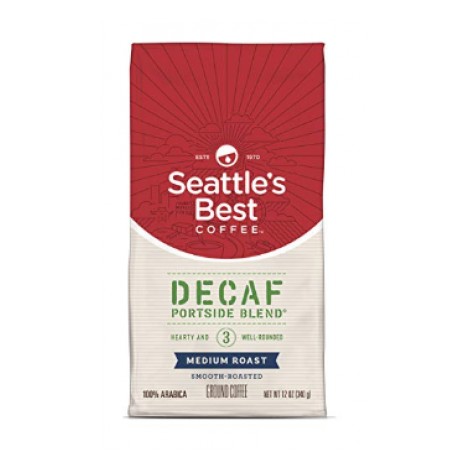 Heavenly rich and deep taste
Quality coffee
Smooth taste
Affordable
No unpleasant aftertaste
The flavor is out of this world
Rare to find the hazelnut notes
It was originally signature blend number 3 rebranded to Seattle's Best Coffee but with the same quality beans specially roasted for a fine chocolatey flavor. It is medium roasted decaf with a balanced and fine taste. We would recommend a cup of Seattle's Best to jump-start your day and get to enjoy the finest taste of ground coffee.
Premium Brand
The decaf is uniquely blended to produce a smooth taste through a high-level standard process that meets quality requirements. The beans are blended using premium grinders for a simple satisfying taste. The coffee is amazingly delicious and so is the price.
Creamy Taste
Seattle's Best tastes great. It has a creamy flavor that's no bitter and will boost your optimism level to face the day ahead. It is gentle on your stomach due to low levels of acid. If you are switching from taking normal caffeinated coffee, you will find this roast to be deliciously flavorful and bold.
Cost and Value
Do you enjoy a perfectly rounded and hearty cup of medium roast made from a rich blend of high-quality beans at a low price? A taste that brings sunshine to your day and uplifts your spirit? Then, a cup of Seattle Best will do the magic. You will get a value for your money.
8

. Lavazza Espresso Decaffeinato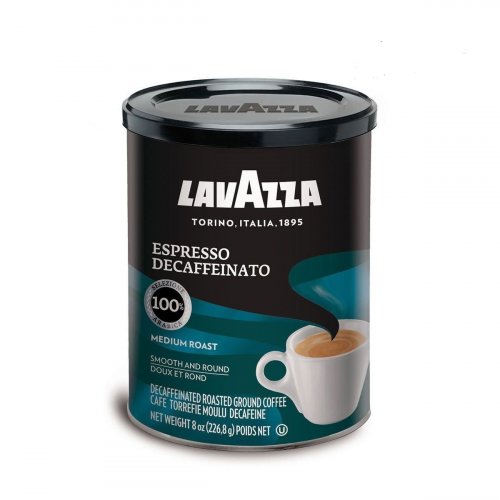 No burnt out aftertaste
Fruity taste
Full-bodied and creamy
Lavazza Espresso Decaffeinato is made of 100% Arabica beans from the coffee fields of Central America and Brazil. It is a top quality blend will a full taste and aroma that gives you strength to face the day.
Trusted Process
Lavazza is prepared through a modern carbonated process of removing the caffeine without diminishing the aroma, taste, and flavor of roasted beans. No chemical substances are used during the decaffeination process.
Quality Blend
You don't have to take a flight to Italy to enjoy a cup of your favorite Italian decaf. A daily dose of Lavazza has the spirit of a crisp fall day in stunning Italy extracted directly into your mug. It has a mellow, hash and tantalizing feeling to your senses. It has no oil or a burnt after taste. It feels like real coffee and will keep you vigilant and focused.
Cost and Value
If you are skeptical about the value of ordering for decaf coffee roasted in Italy, Lavazza promises fresh espresso blend coffee with a sweet aroma at a fair price. You will get floored by the first cup. It has a rich, bold well rounded flavor and the crema is fabulous. You can even register for auto shipment at a good bargain. You can never go wrong with Lavazza and will finally have your favorite Italian coffee right at your doorstep.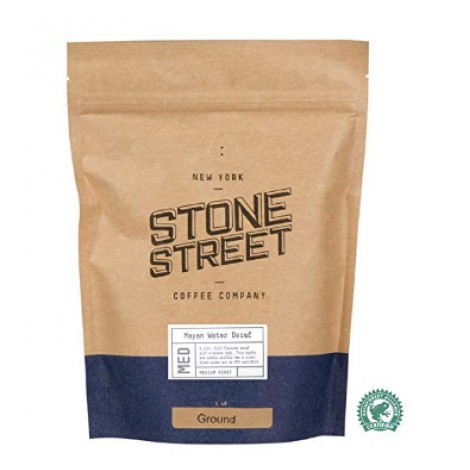 Chocolatey taste
Low in acid thus gentle on your stomach
Great price
Bold, rich taste
Well-rounded
Does not have layers of subtle notes
The Mayan Decaf is 100% Arabica coffee prepared from high-quality coffee beans from the coffee fields of Central America and grown organically by farmers who care about environmental preservation and sustainability.
The process
Mayan Decaf is prepared using the Swiss Water decaf process that ensures the product is 100 % free of any chemical substances. The decaffeination process produces high-quality, bold decaf that is deliciously flavored with a fruity aroma to kick start your day. Produced by a team of coffee cupping specialists thus ensuring high standards are maintained.
Tasting notes
The Mayan Decaf is a medium roasted well rounded rich and flavored with a clean aroma and a modest body. It is enticingly smooth and low in acidity perfectly balanced to taste like real coffee. Dark roast usually has low acid level while light and medium roast should have lower acid levels. This decaf coffee is low in acid and gentle on your stomach. If you are a coffee addict, you will notice the smooth chocolatey taste and an enticing flavor of coffee.
Cost and value
You will spend less on Stone Street, yet you will have the best of high-quality decaf coffee beans. You will fall in love with this medium toast and can also make a cold brew and still taste delicious. Bargain right for the best product.
10

. Tim Horton's 100% Arabica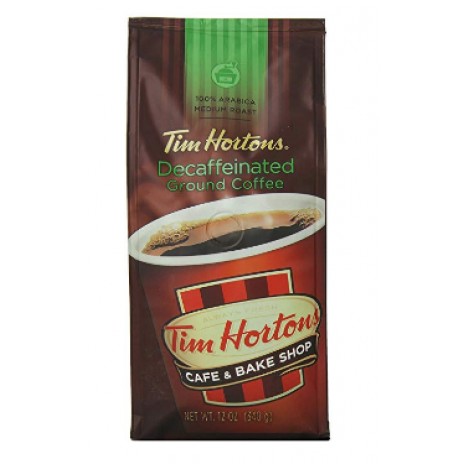 Bold and rich aroma
Long lasting taste
Well-rounded
Has a fine finish
Lack of an expiry date on the pack
Tim Horton's Decaf is a 100% Arabica medium roast. If you are looking for decaf, then this is a sure bet. It is medium roast beans made through the natural Swiss Water Process that involves the use of pure water and carbon dioxide. It thus ensures the coffee is free of any chemical additions. It has a great flavor that is smooth and easy to drink. A daily serving of a steaming cup of Tim Horton's will revitalize your day and keep you alert all day long.
Sweet Aroma
Tim Morton's Decaf coffee is enticingly delicious with a full body and long-lasting flavor. The taste is charming, and you can take it in the morning, daytime and bedtime. You will not lose sleep when you make a cup of steaming Tim Morton Decaf Coffee as you retire to bed at night. The smell is enticing, vibrant and addictive. Grab a cup today and experience this wonder.
High- Quality
If you prefer bold coffee, you will fall in love with Tim Horton's Decaf coffee. The coffee beans are fresh and excellent. The good thing about this decaf coffee is that it is not flat and has low acid thus will not upset your stomach. The taste is earthy and woody since it's prepared organically to meet quality standards.
Value
Tim Morton's Decaf coffee is reasonably priced and available online. Unlike other overpriced coffee brands that do not guarantee quality, this coffee brand is unique in that its price is low yet you get the best combination of taste and blend.
Criteria Used for Evaluation

Taste
Taste
Thousands of people enjoy a steaming cup of decaf coffee and find it a perfect way to have the java experience without caffeine. To coffee addicts, however, the idea of drinking decaffeinated coffee is ridiculous. Coffee is a combination of different types of chemicals. All these chemicals contribute to its aroma, taste and its kick. Different types of chemicals and their composition in the coffee beans is what makes coffee have sophisticated flavors. Decaffeination is easy and involves soaking the coffee beans in water to eliminate the caffeine content. By separating the caffeine from the caffeine, you get a product that tastes and smells like coffee.
Coffee purists agree that the best process is one that does not alter the taste and flavor of coffee. The decaf coffee should be free of acid and gentle to the stomach. Most people who drink decaf coffee believe that it is a perfect way to enjoy a cup of your favorite coffee while escaping the effects of caffeine such as insomnia and acidity. Studies reveal that caffeine may pose health risks to people with heart disease and increase blood pressure. By drinking decaf coffee, you have the assurance your health is protected and will enjoy a good night rest.

Potency
If you want to stop taking caffeine but are reluctant to let coffee go, no need to worry since there is decaf coffee, which is a perfect substitute to caffeinated coffee, it should give the same aroma and alluring taste of coffee minus the effects of caffeine. Sadly, this is not always the case; it is very hard to find a decaf coffee that is smooth, robust and enticing just like coffee. After all, a good cup of coffee should give you a satisfying taste. Some decaf coffee brands are superior as compared to others. So, why is this the case? It boils down to the decaffeination process. You might have come across popular brands in the market and wondered why the taste is different. The last thing you would want is a cup of coffee that is flat and bitter tasting like soil mixed with water.
Modern decaffeination processes have greatly boosted the quality of decaf coffee that can easily satisfy ardent coffee extremists. It in olden days, the decaffeination process involve the use of chemicals. This hurt the coffee in that it lacked the flavor while there was still much caffeine. The end did not justify the means. Lately, the process has improved, and decaf coffee is rivaling top brands on the market. The most popular and the best is the Swiss Water Process which is natural and extracts the caffeine from the beans for up to 99%. For the process to be successful, the coffee beans must be stored appropriately in an airtight container in a cool, dry place to preserve its aroma and flavor.
You can invest in a good grinder as this can significantly affect the quality in terms of flavor and texture of your decaf coffee. You can grind fine or medium depending on your preference. Do not ground regular coffee using the same grinder as you may end up drinking the same caffeine from regular coffee. Brew the coffee correctly, but first, you must decide on what you want, either Espresso, Latte or creamy Cappuccino. High-quality coffee can be produced by following the right steps.

Value
It can be very frustrating buying some premium coffee roasts at a high price only for them to have a bitter and burnt taste. Some overpriced brands of coffee may disappoint you and may leave you wondering if there is any real decaf out there. The price of decaf coffee may be higher than normal coffee; however, the process of decaffeination is simple and costs less. The packaging and shipping costs are what makes the price shoot up. However, the best decaf coffee is one that is reasonably priced while offering the same quality of regular coffee in terms of taste, aroma, and flavor. It should be a pure blend, meets quality standards and one that ensures you get value for your money.
Expert Interviews & Opinions
Most Important Criteria
(According to our experts opinion)
Experts Opinion
Editors Opinion
Users Opinion
By Default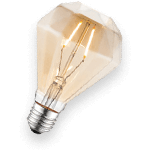 Natural Taste of Coffee
Decaf is a perfect alternative if you are looking to minimize your caffeine intake. Decaffeination removes up to 97% of caffeine while ensuring the beverage maintains its natural aroma and taste.
Reasonably Priced
The best decaf is one that is reasonably priced, giving you value for money and maintaining the same taste and aroma of regular coffee.
Other Factors to Consider

Flavors
Most people in the coffee world loathe decaf and claim it has a terrible taste. The decaffeination process alters the chemical composition of coffee and may strip its bold and sophisticated flavor thereby rendering it flat. However, not all is lost since decaf has highlights of different flavor whether chocolaty, fruity, winey or woody. You can have your coffee the way you like it for that creamy, smooth, well-rounded taste. If you are a coffee lover with restrictions on the amount of caffeine in your cup of coffee, you can still enjoy the same taste, aroma, and flavor of coffee with subtle notes of different flavor.
Flavored coffee is available in different decaf varieties thus allowing passionate fans to experience the aroma, taste, and freshness without worrying about the side effects of caffeine. There are some incredibly tempting flavored decaffeinated coffee varieties such as; heavenly cream, marshmallow cream, nutmeg spice, peanut butter, blueberry among others. Depending on your specific preferences, you can have a compromise on choice, taste, and flavor.

Texture
Whether light, medium or dark roast, you can always expect a cup of deliciously flavored coffee to brighten your day. During the decaffeination process, caffeine is removed from the coffee beans before roasting and grounding. The nutrients in the decaf coffee should be similar to the regular coffee. The taste and smell may be milder, and the color may change a little bit. Coffee tasters can tell the difference between the tow. Also, regular coffee drinkers can also notice the variation in flavor, taste, and smell. To achieve the perfect texture, you can select a high-quality grinder.
Most often, the grinder will affect the taste of your decaf coffee. Grinding small quantities is essential. This is to prevent the coffee from going stale during the storage process. Preferably you can grind enough coffee to last you a week. If you have enough time, you can grind the beans daily. When grinding, it is essential to go for the best in the market. A good grinder will ensure your coffee is of perfect texture and does not fuse. It also keeps the coffee beans cool and distributes the coffee evenly thus producing a fine finish. A manual grinder is cheap and will produce perfect results. However, there are some electric models such as French and Espresso with varying settings to produce the best results. Blending your coffee beans is better and will maintain the delicate flavors, aromas, and oils.
Frequently Asked Questions
q:

How much caffeine is in decaf beans?

a:

Coffee is one of the world's favorite beverages. Research has shown it increases the level of mental awareness and energy due to the caffeine content. However, not all people prefer caffeinated options either due to health reasons or personal preferences. Decaffeination is the process of removing caffeine while maintaining its sweet flavor, taste, and aroma. However, not all caffeine is removed. A negligible amount of caffeine from 1%-3% remains. On average, an 8-ounce cup of decaf has an equivalent of 7mg of caffeine. A cup of regular Joe has an average of 70mg to 140 mg of caffeine content. If there are some restrictions on caffeine intake due to health reasons, it's important to always look at the caffeine content on the label before buying. The bottom line is, whereas decaf contains a minimal amount of caffeine, it is not 100% caffeine free. If you are looking at cutting caffeine due to personal choices, evaluate the coffee brand first.
q:

Is it alright to grind my beans and store it?

a:

Yes, it is. Most roasters provide the ground. It is essential to grind it in small quantities and use it for a week. Store your beans in a cool, dry place while ensuring it does not have exposure to the air and water. It will ensure they are fresh and their flavor is not altered. If you are planning to buy a few days' supplies of beans, store them in a freezer in small portions. While grinding, use an electric or manual grind. Look out for premium brands out there in the market.
q:

How is decaf made?

a:

There are two ways to remove caffeine from beans. The direct method that involves treating the beans with a chemical solution then rinsing and roasting. The indirect method involves soaking the beans in water then the filtration method is used to remove the caffeine. The Swiss method is an indirect method and is popular since it uses pure water to get rid of caffeine while maintaining the natural aroma and taste of the coffee. It is also certified as safe and has no chemical additives.
q:

Do some varieties have more caffeine than others?

a:

Yes. Regular coffee has more caffeine than decaf. Dark and medium roasts have lower caffeine levels. The Robusta is normally cheaper and of low quality and normally used to blend large quantities. It is also easier to eliminate caffeine content through the Swiss Water process.
q:

Which is the best grinder for my medium or dark roast?

a:

There are several brewing methods for different types of grinds. For example, a coarse grind is the best option for French Presses or a grinder that will produce large filters. Medium or smooth grinds are ideal for most coffee makers processes. However, fine grinds are important for espressos. For you to enjoy a hot cup of hearty Italian, Turkish, Mexican or American coffee, the beans must be crushed to a fine consistency. For Espresso the type of coffee roast will not produce a dark roast, however, it is the brewing method. Most caffeine lovers claim that Espresso produces dark roasted coffees.
q:

What is flavored coffee?

a:

Flavored coffees come with titles such as Raspberry flavored, chocolate flavor or Cinnamon Vanilla. These are created after roasting the beans. It involves applying creamy flavors in liquid form to soaked, sprayed on beans direct from the roasters. They are added in small amounts such that you will only feel the subtle notes in your favorite cup of coffee. Most often, you will feel the aroma when unpacking your coffee. If you prefer hints of your favorite flavor, you can add some flavored powders or syrups after brewing.
Subscribe to our Newsletter