Best Crappie Jigs Reviewed and Rated for Quality
last updated
Feb 25, 2019
When you start to get into fishing as a more serious way to pass the time, or practice, one can quickly take notice of the amount of specialty gear that they pile up. Fishing, being such a broad and worldly sport is subject to vast expansion and narrowing of use case products. Such is the case when it comes to fishing jigs.
Crappies are a small-ish, North American freshwater fish somewhere along the Sunfish genealogical lineage. All the varied colors of Crappies are considered delicious, making them a favorite for dinner hunters, and even competitive fishers across the entire continent.
A jig is a type of fishing hook that is weighed down in order to sink with the intention of a "jigging" fishing action that bops the jig and hook up and down, simulating a living being. Here are the ten best Crappie Jigs on the market today.
15
Researched Sources
12k
Reviews Considered
301
Hours Researching
10
Products Evaluated
Application
Visibility
Value
By Default
In Depth Review Top 10
Johnson Beetle Bou
Crappie Pro Overbite
Road Runner Pro Series
Bass Pro Shops Marabou Stump
Road Runner Original Marabou
Bass Pro Shops Marabou Tinsel
Quikset Weedless Crappie Jigheads
Bass Pro Shops Curltail Stump Jumper
Bass Pro Shops Unpainted
Bass Pro Shops Weedless Curltail
Table of contents
Criteria Used for Evaluation
Other Factors to Consider
Frequently Asked Questions
Sources
10 Best Crappie Jigs
Crappie Colors
Painted Head
Premium Quality
Chrome Tinsel and Tentacles
Lifelike Movement
No matter how many people we talked to, they all said the same general thing about perfect jigs to fish for Crappies, and that is the plume can be key. Some judged harshly based on colors, while others preached specific shapes, but they all glowed a bit in the face when they looked at the Johnson Beetle Bou. It was nominated by more than half of our professional fisherman as the best choice.
Read more
The Action
Thanks to the shiny (chrome shaded) tinsel plume, this jig has one of the most lifelike actions when under water. Added on top of that, the tentacle extension act even more like a living creature while moving through the body of water, mix this with a little jig action and you've got a certified living (but not really) creature on the end of your line, destined for the belly of a delicious fish.
Colors
Tantalizing a fish can sometimes be a trickier than desired task, and as Crappie fishers know, there are some delectable colors above others to persuade those little fishy friends into following you. These, the Johnson Beetle Bou Crappie Jigs have three common Crappie colorways, almost guaranteed to peak the interest of those fishy friends.
Cost and Value
There is no real expense struggle when it comes to the acquiring of Crappie Jigs, but the realization will soon hit that with each snapped line, comes another investment. So there is a lot of build-up when it comes to jigs, lures, and hooks. For the price, these ideal can feel a little pricey, but they are soaked in value.
Small Jig Head
Plenty of Colors
Giant Hook
Premium Quality
Immense Hold
No Flush Add-ons
A Bit Pricey
Well, what were we to do? You can't put a list together of the most prolific Crappie jigs without hitting up the folks that make the Crappie Pro. That's a product that we have take a moment and get out of the car to check out. It's an astounding option for all those looking to do a little bit of Crappie fishing, and there are plenty of varied options here as well.
Read more
Short Sharp Shank
Thanks to the unique designed hook, it has one of the best and strongest holds that any single hook on the entire market has. The short shank, and crazy up-bend almost guarantees that when something gets on there, that it isn't getting off anytime soon.
Ratios
One of the things that jig designers toy with over the years is the scale of things like heads versus hooks, and the Crappie Pro Overbite Sickle is one of those fishing jigs that made a tiny head, with a large hook, for a better catch, versus attempting to put dressing on the jig to attract fish or resemble lifelike movement.
Cost and Value
At a bit more of a premium in comparison to other Crappie Jigs, the Crappie Pro Overbite Sickle packs a whole lot of punch, grab, and strength into it's rather tiny body package, making for one of the best Crappie Jigs out there today. We'd go as far as calling it essential gear for the Crappie fisher.
3

. Road Runner Pro Series
Affordable
Many Color Options
Easy to slip on
Premium Quality
Many color options
In the world of jigs and lures, things can get a little complicated. They can become a tad over-the-top. Especially in the world of fake model mimics. But the awesome Pro Series from Road Runner that is highly touted as a cash cow for Crappie fisherman doesn't go hog wild with their physical body design, and it lands right in the lap of perfection.
Read more
The Leaf
Some might think that the little silver leaf on the top is just for shiny distraction, or the grabbing of attention, but there's a whole lot of proficiency that it brings to the catch that most don't consider. Or even know. The leaf blade, is designed specifically to rattle and make a particular pitch of sound, and amount of vibration while moving through the water. This attracts fish in more ways than one.
Body and Head
Though the bottom curve of the Road Runner Jig might not actually be for hooking, but in combination with the idea that the head of the jig looks like a grub, makes the entire unit come alive and just appear oh so tasty to all the little fish you're after.
Cost and Value
Considered to be on the lower end of the jig and lure market, the Road Runner Pro Series is a must grab for your tackle box if you're heading out to the water in an attempt to nab some Crappies. The mix of the well designed full simulation body, and the silver leaf song make for one heck of a Crappie jig.
4

. Bass Pro Shops Marabou Stump
Many Color Options
Simulated Head
Large Tail
Premium Quality
Budget Friendly
A Tad Lightweight
Small Hook
Coming in at number four is the Bass Pro special, and special it truly is. Normally when big shops like Bass Pro try to take a crack at some of these products, they cut a whole ton of corners, and fight to make their items relevant. This is not the case when it comes to the Bass Pro Shop Marabou Stump Jumper Jig, which is a particularily awesome.
Read more
Tails For Days
One of the best parts of the Bass Pro Shops Marabou Stump Jumper Jig is it's replication of the ever-popular tail. These are found on a whole lot of competitive and exciting fishing jigs from all across the entire market. The widespread of the tail on the Marabou Stump Jumper makes for an epic and easily spotted lifelike movement under water.
Head and Leaf
Much like our previous entry into this list, there is something grand to be said about the perfect jig head, and this one -- with googly lookin' eye and all -- might just take the cake on our entire list. Their flashy and perfectly pitched silver leaf is also a key portion of this masterfully crafted replica of popular products.
Cost and Value
At an absolute fraction of the cost of some of the popular brands, Bass Pro Shops does what any good large-scale retailer does, and that's attempt to undercut the mainline brands by offering something that replicates the use, at a large discount. As this industry is more about a few bucks than hundreds, they've offered something far more tangible south of a dollar.
5

. Road Runner Original Marabou
Many Color Combos
Premium Quality
Original Prowess
Iconic Head
OG Silver Leaf
Older Variant
Not the Biggest Hook
Of course, we can't brag about and mention how amazing the Road Runner Marabou Jig is without also including it's bigger sibling, the grand daddy of Marabou Jigs. Yup, it's the Road Runner Original Marabou Jig, the epic water-swimming jingling Crappie jig that will set your rod a blaze with endless amounts of bites and nibbles.
Read more
Colors
There are a whole ton of color combinations when it comes to the classic and rad Road Runner Original Marabou Jig, and they are yours to choose from. Lots of experimenting can be done with the color combinations available from Road Runner, and you're bound to find something that tickles the fancy of the fish you seek. You've just gotta try, and you'll find grand success somewhere, and sooner rather than later.
True Tail
The illustrious, large, and beautiful tails on the Road Runner Original Marabou Jigs are some of the best in the entire industry, no matter what you put them up against. It flows and swims in the water, even without any of the best jigging techniques out there. It's a wonderful lively action thanks to its large fan, and beautiful colors.
Cost and Value
In the middle of the cost range of common amazing Crappie jigs, the awesome Road Runner Original Marabou Jig is often considered completely essential gear packing for fishers looking to snag some bites from any of the Crappie scuttlers roaming around under the surface of the water.
6

. Bass Pro Shops Marabou Tinsel
Glittery Tinsel
Small Head
Great quality
Multiple Color Options
Budget Friendly
Colors Not Varied
Not Great Paint
In the exact same vein as our previously reported on Bass Pro Shop option, their awesome Marabou Tinsel clone is almost as impeccable and magnificent as the product they based it on. Shy of a few finer details, this Crappie Jig is top tier on the market, and will see many a fantastic fisherman become greater in their ability to snag those fish.
Read more
Holiday Tinsel
We mentioned it very briefly in an entry early on in this list, but there's just no better addition to a fishing hook and jig than some extremely quality tinsel. It's woven within the lively tail of the jig, and does a beautiful job of catching the eyes of those fishy with its shiny glittery self, waving around in the streams of water reflecting the light from above.
A Larger Hook
Something that we've absolutely brought up on multiple occasions so far throughout this guide is that some of these fantastic Crappie jigs have a whole lot of body, and not that large of a hook, but the Bass Pro Shop Marabou Tinsel replica has what could easily be considered a normal-sized hook, or even larger in fast. It's the perfect size.
Cost and Value
While the Bass Pro Shop Marabou Tinsel Crappie Jig is an "ode" to a classic, there isn't the biggest budget cut here with the Marabou. But again, we're talking bucks here with fishing jigs. This awesomely crafted remake of the popular brand has brought some cheaper options for those looking for quality and this kind of make.
7

. Quikset Weedless Crappie Jigheads
Durable Metal Body
Weed Guard
Uniquely Angled
Premium Quality
Affordable Price
No Tails of Tentacles
Could Be Heavier
If you were to take aside one hundred seasoned fisherman, and asked them what the biggest problem they face is, most of them would say weeds. Yup, that's right. Weeds are one of the most aggravating things that a caster faces every time they let their line out are the weeds and grass that grow under the surface of the water. Which is exactly where products like the Quickset Weedless Jighead comes into major play.
Read more
No Weeds
Thanks to the amazingly clever designers from Quickset, this is one of those amazing and rare jigs that just can't be believed, until you see it. With a particular curve, and a placement of the rather large hook, the Quickset Weedless Crappie Jighead has almost no chance of ever catching on any weed underwater. The hook is protected enough to keep it from snagging on weeds, but open enough to fit inside a fish's mouth.
No Frills
Very few of the greatest things in the world are overly complicated products. Most of the time things that get high praise for long standing periods of time do things extremely well, and do them easily without hassle. Which is a main reason why fishing jigs like the Quickset Weedless Crappie Jig is highly touted.
Cost and Value
Sure, the awesomely determined Quickset Weedless Crappie Jighead is one of the most amazingly inventive fishing lures or jigs on the entire market, and it's not all that expensive when compared to a bunch of jigs out there. It's an oddly satisfying product to discover while vetting Crappie jigs, because it solves a problem everyone has, but no one really searches for answers to.
8

. Bass Pro Shops Curltail Stump Jumper
Premium Quality
Budget Price
Great Mimic
Multiple Colors
Decent Hook
Some Shipping Woes
Can Sit Odd
Another one of Bass Pro Shop's brilliant renditions, and this time it winds up ruling the budget class. It's one of the most beautiful, and completely affordable options on the entire market and it's got that perfect Stump Jumper Jig design that begs for odes and quality copies. This, is one of them.
Read more
The Mimic
One of the things that fish love to eat, are smaller, tasty fish, which is exactly what this Bass Pro Shop Curltail Stump Jumper Jig is designed to replicate. Danlge those little fake fish in front of the score you're looking for, and do so very well with this awesome little replica of dinner. It even has the leaf bauble for the shiny gingles underwater.
Many Colors
It's not an exact science, which fish are attracted to which colors or patterns, but there is a distinct abundance of options when vetting color variety. The Bass Pro Shops Curltail Stump Jumper is a fantastic example of a product with many options, leaving the challenge and the fun up to the fishermen who use the product.
Cost and Value
It's the most budget-friendly option on our entire list, and this, the Bass Pro Shops Curltail Stump Jumper Jig from the retail shop themselves. It's a superb example of how to partake in copy, offer a budget alternative, and give great products to the fishermen who are the end consumers.
9

. Bass Pro Shops Unpainted
High Quality Hook
Extremely Durable
Plain and Simple
Premium Quality
Affordable Price
Kinda Boring
Reports of Wrong Shipments
Sometimes, the juiciest and most electrifying conversations are spun from the vetting of the most simplified and workable products in any market, and that product is (by far) the Bass Pro Shops Unpainted Jig. This thing is so simple that we wouldn't be able to blame anyone if they mistook it for an unfinished product.
Read more
Bare Bones
Ensuring that they make the best product possible for what it needs to do, Bass Pro Shops did the unthinkable and put out the Unpainted Jig, which is the base skeleton of any common jig, without the frills, and without the finished paint job. This does enough to ensure that their product accomplishes the task at hand without possibility for failure, or distraction.
Eagle Claw
When your product is simply just a cement weight and a hook, it's pretty important to find the best hook in terms of strength, integrity, and hold, and that's exactly what Bass Pro Shops did. They put the epically strong Eagle Claw hooks in their Bass Pro Shops Unpainted Jigs and that immediately ups the quality and use of these bad boys.
Cost and Value
Perhaps it's the extremely high-quality hook that Bass Pro Shops decided to go with when putting together their Unpainted Jigs, of the sturdiness of the entire thing as a whole, but either way, it's a bit pricier than the other Bass Pro Shops budget remakes.
10

. Bass Pro Shops Weedless Curltail
Many colors
Weed Guard
Silver Leaf
Budget Friendly
Mimic Head
A Bit Small For Some
Some Reports of Shipping Woes
When it came to the final entry on our list there were a whole lot of options for us to choose from but we wanted to ensure that it wrapped things up nicely, no matter the reader. And what better way to wrap it all up then something that personifies a whole bunch of different things that make other items on our list so great, and attempts to roll them up into one item that is both meticulously crafted, and budget friendly. Which is why we couldn't forget to put the Bass Pro Shops Weedless Curltail Stump Jumper Jig on our list.
Read more
Weedless
Remember when we spoke against the plague that is weeds versus fishing? Well, just like that product, this Bass Pro Shops replica has what is referred to as a "guard" for the hook, the same thing that keeps the weeds from snagging on that hook from our previous product. It's an essential piece of the puzzle, making this jig one that shouldn't be ignored.
Color Options
Again, the illustrious amount of color options made available to consumers thanks to Bass Pro Shops is staggering, and with over a dozen combinations, there is plenty of trial and error to be had. That, which can take some time, is part of the beauty of investing into one of these kinds of products.
Cost and Value
At just the cost of a handful of candies at the corner store, this is an incredible type of deal. It's a fundamentally excellent replica of some of the best parts, of the best products in this entire market. And, it does all of those things fairly well for an extremely budget friendly jib. We couldn't help but fall in love with the Bass Pro Shops Weedless Curltail Stump Jumper, and we think you will too.
Criteria Used for Evaluation


Application
There are a lot of things that one has to consider when it comes time to flushing out that tackle box of their before heading out to the water in order make their time the best, and most productive. When you sit down to ideate on the type of jigs and hooks you need to acquire, you're going to have to be particular with your goals on the water.
There are so many particulars when it comes to fishing gear, the way they are made, and the design process that goes into their creation. Knowing the specifics of what you're after prior to shopping, will narrow your search down enough that it will give you the proper tools you need to purchase the equipment you need. This, makes the application of your products, the most important criteria one could consider while vetting products.
fdf
This, doesn't super apply to this list, because everything on this list has the exact same purpose. It is, of course, an entire list of jigs that were designed to attract and capture Crappie fish. So, while there is no need to question the application of these jigs, if you were to take a look at the industry as a whole, it's best if it is done so through the lens of focusing your search to a specific use.
Crappie jigs may be able to catch other fish, but these will be able to also catch Crappies.


Visibility
For those with little to no fishing experience, it may be surprising to know that a product criteria like visibility is one of the most important aspects of a fishing lure or jig product. There is a lot to learn from the growth and adaption of the fishing lure and jig markets, and it's all about the mimic.
So many developments have been made to mimic and simulate a living being while the lure or jig is underwater, and a lot of the jigs on our list are no different.
Many of the jigs on our developed top ten consist of things like heads, tails, and glimmering objects. Heads are designed models that replicate the heads of small fish, often with black dots for eyes. The tails -- which usually consist of feathers or strings that dangle in a fan pattern at the end of the jig -- are designed to be put together and act like, you guessed it, tails of fish in the stream. Even the glimmering aspects of the design are meant to do one thing, and one thing only, and that's catch the eye of those darn little fishies.
This all makes the visibility of the Crappie Jigs one of the most important things one could ever consider while heading down the aisles, either digitally or physically.


Value
The value of things is something we preach a lot about here on the Gear Hunt and that's because there are a lot of products out there with either an extremely offset perceived value, or products that have less value than they offer. So in order to protect, not only your investment, but also the consumers themselves.
This doesn't mean that every product we place on one of our lists is of utmost quality and should be considered one of the best products made, because that's not the equation that determines true value. The value of a product is a combination of all things. In this case, we take the application of the crappie jig, the visibility of the product, the durability and the style, all crossed with the price of jig.
As long as the products you're looking at have a great balance in between all of these things, matched with the right price point, then you're going to be in a great place to get the right thing. A thing with value.
Expert Interviews & Opinions
Most Important Criteria
(According to our experts opinion)
Experts Opinion
Editors Opinion
Users Opinion
By Default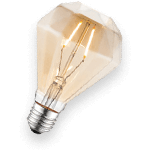 Baits
A lot of pro fishermen, and hobbyists will have strong opinions about baits. This is probably the one thing that is asked of pros the most.
"What bait can I use to ensure I catch X-named fish breed?"
And there are a few very important things to note when it comes to the perfect bait for Crappie catching. The easiest way to narrow things down is to look up in the sky. If it's a nice day outside, with lots of sun, then you're going to probably want to lean towards a brighter bait to catch the eye during all those reflections and shine. If the water is calm, and there is little motion, then a "natural" colored bait is best. If there's an overcast, then a darker bait with a touch of glimmer is the key. And if there's a darkness to the water, then you're going to want to aim for those bright colors once again.
Having a handful of options when you head out the door and start packing your tackle box will ultimately be the path you should take because the weather never wants to do the thing you wish it would, and the water is always predictable.
Jigs / Hooks
Another battle always being fought in the minds of fishermen the world over is the size of it all. Experts always seem to have the perfect sized hook and jig for their intended fish, and you can too with one simple principle.
If you always remember this, you will be in a perfect spot to make the best catches, when and where you need to. That is, always get a jig and or hook that is smaller than the average mouth of the fish breed you're looking to catch. The entirity of the unit should be able to fit inside their mouth. This ensures that the average Crappie (for which you should equip a small jig and hook) will be able to bite your bait, and that anything on the small side might not be able to, and large ones might be more keen to bite the smaller jig because it really wants that easy meal. It's a win win situation.
Other Factors to Consider


Effectiveness
There's not a whole lot one can go by, regardless of the genre or product, in order to judge a product's effectiveness. Especially not from the perspective of something looking at the product page. Because product pages don't just list how effective these products are. Being that the effectiveness of a jig or lure is probably the only thing making them viable products, it would be nice if that were available to us.
Luckily, for us and for you, there are plenty of advancements in the space of 21st Century online retail that can aid us in coming closer to understanding the effectiveness of a lure or jig. This help -- and I'll try not to say this as cynical as I mean it -- comes in the form of product reviews, or even the comments section on a product page. Consumers that have once bought, and since tested the product may just be able to give you a clear idea of how effective it may be.
Frequently Asked Questions
q:

Will this catch other fish?

a:

There are, no guarantees that these will even catch the fish that they so clearly state they are made to capture. These fishing lures and jigs have been adapted over time based on what is presumed that the specific breeds of fish are looking for in a tiny snack. There is nothing -- and we mean nothing -- stopping any other fish in the water from taking a bite, and snagging on your hook. Heck, even the weeds and underwater vegetation will seemingly reach out and grab at your hook when you don't want it too.
q:

What color Should I get?

a:

There is no real answer here. Kind of like how we can't guarantee that there is going to be any specific fish biting the end of that hook, fish are attracted to different colors on different days, in different lights. There's no telling what any specific fish will be into on any given day. Which is why most companies offer their best lures and jigs in an abundance of varied colorways. This gives the fisher the ownership of testing them out, finding out which works best for them, and so forth.
q:

What size should I get?

a:

If you're looking to catch some Crappie fish -- and let's be honest, if you're not in search of Crappies, why are you reading this guide? -- then you're going to want a relatively small hook, and jig. Crappies are small to medium (at absolute biggest) sized fish, and they go for those even smaller little guys. So, ensure you get something on the small size, because if it's too big, your not going to get any of those smaller mouths.