Best Cheap Hunting Boots Reviewed & Rated for Quality
last updated
Feb 28, 2019
Hunting has always been a part of human history as it was our main method of obtaining food and adequate nutrition in the form of protein. Whether you hunt for business or for pleasure having the right gear can make a big difference when it comes to results. This can also be applied to your choice of footwear. Selecting a pair that won't slow you down is essential to maneuverability. It needs to adequately stand up to the environment you choose to hunt in which is typically waterlogged or muddy. Your footwear need to be durable but above all else, it needs to be cost-effective. This review will cover the best options you can get on the market at the cheapest price.
In a Hurry? The test winner after 16 hrs of research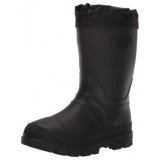 Kamik Hunter
Why is it better?
Synthetic sole
Knee high
Waterproof
Snow collar
Thermal guard
In a
Hurry? Editors choice: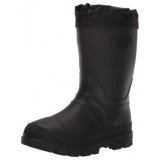 Test Winner: Kamik Hunter

15
Researched Sources
18k
Reviews Considered
16
Hours Researching
14
Products Evaluated
Adjustability
Advanced Features
Comfort
Materials
Outsole
By Default
In Depth Review Top 10
Kamik Hunter
Irish Setter 2870
Muck Boot Arctic Pro
LaCrosse Alphaburly Pro
Irish Setter 880
Muck Boot Woody Max
Rocky Sport Utility Pro
Danner Vital Insulated 400G
Under Armour SF Bozeman 2.0
Guide Gear
Table of contents
Criteria Used for Evaluation
Other Factors to Consider
Frequently Asked Questions
Sources
10 Best Cheap Hunting Boots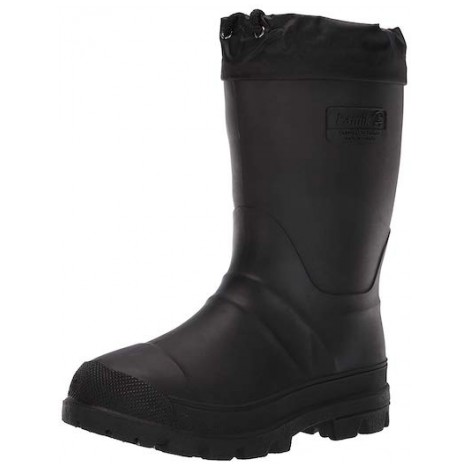 Synthetic sole
Knee high
Waterproof
Snow collar
Thermal guard
Quality control may be low.
This option from Kamik is ideal for hunting in wet conditions with its waterproof synthetic rubber construction. This option is completely waterproof. It is constructed from synthetic rubber and effectively repels precipitation. An 8mm thermal guard liner is used to maintain warmth when out on a hunt in cold conditions. Its strong durable construction makes these a dependable option for any user.
Read more
Guard Liner
The Kimik has an 8mm thermal guard liner can be easily removed and or replaced. This allows users to adjust the functionality based on environmental conditions using the insert to increase warmth and comfort when you are outside in cold conditions.
Snow Collar
A snow collar has been added to this design to increase protection in cold conditions. The collar is adjustable giving users the option of leaving it open when you are outside in a warmer climate to increase comfort.
Cost and Value
These deliver a superior level of comfort. It is extremely reliable and offers a high level of protection to users who hunt in a variety of weather conditions. The sole from the shaft is 13 inches with a 1-inch heel.
100% synthetic
Rubber sole
Lightweight
Ankle high
Scent ban
These may be poorly constructed
This option from Irish Setter is 100% synthetic with a rubber sole construction. It is equipped with RPM technology and has scent bands implanted on the inner lining. Its ultradry construction manages moisture creating a waterproof result. This makes these ideal for hunts in the early season. They are breathable and offer a high level of durability.
Read more
Comfort
This Irish Setter uses ultradry waterproofing which ensures your feet are dry. The ultradry technology also offers users a high level of breathability. It can be used effectively under both cold and wet conditions.
Materials
The upper part of these is made of leather. Armor is placed at high wear points to increase structure durability and RPM is used on both the midsole and outsole to reduce weight.
Cost and Value
The Irish Setter VaprTrek is a fairly cheap option. Its rubber lugs provide excellent traction and a scent ban is inserted into the sole of the shoe to assist with odor control. The cushion comfort tongue provides additional protection for the shin area of your feet.
Rugged outsole
Rear pull loops
Synthetic sole
8mm neoprene insert
Waterproof
The longevity may not exceed 2 years
This option from Muck Arctic has a synthetic sole and is built for comfort with an 8mm neoprene insole. Itis extremely comfortable and performs well under a variety of conditions. It is 100% waterproof making it a great option in many other industries such as agriculture and outdoor sporting activities. The inner lining is made of fleece to increase insulation.
Read more
Thermal Foam
The sole of the these is made from synthetic fabric. A 2mm thermal foam is located at the footbed to increase warmth and comfort. The instep is reinforced for additional durability.
Adjustability
The top line of these is designed to stretch and adjust to the frame of a user. This ensures a snug fit which creates moisture and thermal seal resulting in waterproof performance and increased warmth when you are performing outdoor activities in colder conditions.
Cost and Value
This product has a moderately low price range and is reinforced in high wear areas such as the heel and Achilles. It is lightweight and features an EVA midsole for additional cushion.
4

. LaCrosse Alphaburly Pro
Premium rubber
Neoprene core
Waterproof
Scent free
Embossed liner
Can be a challenge to remove after use
The LaCrosse Alphaburly features 100% neoprene and rubber construction with a lug sole. It uses premium grade scent-free rubber for natural insulation when outside in cold conditions. Its EVA midsole provides added comfort. The lining is embossed and has an adjustable rear gusset. The outer layer is made from rubber and lined on the inside with neoprene.
Read more
Advanced Features
The LaCrosse has a high level of reinforcement. There are three layers of rubber placed at both the heel and toes while the instep is layered twice. This not only adds to durability but also comfort and flexibility.
Comfort
The inner lining of this is constructed from embossed neoprene. This increases breathability by increasing airflow within. The increased air circulation keeps users cool during physical activity.
Cost and Value
The LaCrosse has a moderately low price range. The rear is outfitted with a neoprene gusset which allows users to adjust the fit for a snug overall fit in the calf area.
Thinsulate insulation
Gore-tex waterproofing
Removable memory foam footbed
Scent ban
100% leather
It may be a challenge to enforce the warranty
The option from Irish Setter is made with 100% leather and features a rubber outsole. It has a scent ban located within the lining of the footbed. They also use an exclusive process to add scent control to the leather material used to construct this product. Gore-tex membrane is used to make it waterproof. It also features 3M Thinsulate for weight reduction and durability.
Read more
Leather Material
The full grain leather in the upper part along with the gore-tex membrane works well to keep the Irish Setter 880 waterproof. This is done by repelling moisture from the outside and keeping internal temperatures cool so your feet stay dry.
Outsole
The sole features a bullseye air bob aggressive outsole. This provides increased traction against any terrain. The footbed is set with memory foam for increased comfort.
Cost and Value
The Irish Setter 880 has a moderate price range. It provides heavy-duty, high-quality performance. These are fully waterproof and well insulated with a scent ban odor inhibitor.
Rubber construction
5mm neoprene inserts
Stretch to fit topline
Fleece inner lining
Waterproof
This can be incorrectly packaged
This option from Muck Boot is constructed from rubber and offers users a high level of insulation. It is designed to perform in the face of extreme cold. The inside is lined with fleece and has a 5mm internal neoprene strip. A 2mm thermal foam barrier has been inserted into the footbed to complement the high-grade plastic construction.
Read more
Adjustability
The Muck Woody is able to adjust to the natural shape of your foot. This creates a custom fit that decreases the possibility of blisters and similar injuries that occur due to friction.
Comfort
This option features a 5mm layer of neoprene that not only adds to comfort and flexibility but it also aids in waterproofing, shock atop line on and heat retention. Its top line is stretch to fit which ensures a snug fit around the calves.
Cost and Value
This product has a moderate price range. Its outsole is aggressive which increases traction on any surface. The rear pull loop allows users to easily remove their footwear after use.
7

. Rocky Sport Utility Pro
Leather construction
Rubber sole
Nylon uppers
Thinsulate insulation
Waterproof
May not perform as well as advertised in wet conditions
The Rocky Sport Utility Pro is constructed from leather and nylon with a rubber outsole. It is designed to keep users warm while outside even under sub-zero conditions. It is 100% waterproof and a great choice when trekking through snow, slush and rain. This design features thinsulate insulation along with full grain leather construction and nylon uppers.
Read more
Comfort
It has 1000 grams of Thinsulate insulation. Not only does this keep your feet warm when you are onside in cold conditions but it also makes the structure lightweight for increased maneuverability.
Leather Construction
This is constructed from leather which helps to make this product waterproof. The upper parts of the structure feature nylon construction. These materials improve both insulation and durability.
Cost and Value
The Rocky Sport Utility Pro has a very low price range. Its sports utility outsole offers users increased traction on any surface making this a great selection for any type of terrain.
8

. Danner Vital Insulated 400G
Leather construction
Rubber sole
Waterproof
Lock and load lacing system
Multi-density foam implants
Sizes available may run smaller than expected
This product from Danner is 100% leather with rubber soles and exceptional insulation. It is able to handle well in any type of weather. It is lightweight with an aggressive outsole. This allows users to stay in control no matter the terrain. It is also comfortable enough to take on lengthy trips. It's a high quality all-in-one product designed specifically for the unpredictable.
Read more
Rubber Outsole
The outsole of this constructed from rubber. It has an aggressive design which offers increased traction and grip on any surface. This makes it an ideal choice when trekking through unpredictable terrain.
Comfort
It uses a lock and load lacing system designed to provide users with a secure and comfortable fit. Multi-density foam implants cushions high impact areas to avoid squeezing or pinching of your feet.
Cost and Value
This option from Danner falls within a very low price range. It features a molded polyurethane footbed for increased comfort and 400g of thinsulate insulation to keep your feet warm while you are outside in inclement weather.
9

. Under Armour SF Bozeman 2.0
100% leather
Rubber sole
Waterproof
Scent control lining
EVA midsole
The Under Armour SF may be poorly constructed.
This option from Under Armour is 100% leather with a rubber sole. This lightweight product is perfect for wearing outdoors under various conditions. It is not only lightweight but waterproof. Their unique membrane repels water while maintaining high internal breathability. It also features a scent control lining with antibacterial properties. The EVA midsole adds extra cushion and increases comfort while outside.
Read more
Waterproof Membrane
The specially designed waterproof membrane effectively repels water while maintaining internal breathability. Specially designed scent control lining also features antibacterial properties.
EVA Midsole
The Under Armour SF has an EVA midsole. This lightweight feature not only makes these maneuverable, but it increases comfort by adding extra cushion in the sole.
Cost and Value
This product from UA has an extremely low price range.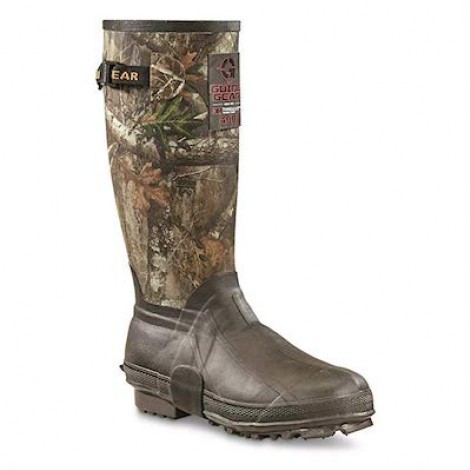 Removable foam insole
400g thinsulate insulation
Adjustable rear strap
Aggressive outsoles
These may be poorly constructed
This option from Guide Gear is insulated with aggressive outsoles that provide great traction on any surface. It is well insulated to keep feet warm in cold conditions. It also offers protection from moisture with aggressive outsoles for increased traction. This allows users to comfortably traverse any type of terrain with confidence. The insole is lined with foam for extra cushion.
Read more
Insulated
400g Thinsulate insulation is used on this Guide Gear design to keep your feet cool even under conditions of extreme cold. Its foam insole adds increased cushion to keep you comfortable while you are outside.
Canvas Wrap Outsole
The outsole has a bob style design with a canvas wrap. This aggressive outsole provides increased traction and grip allowing users to maneuver well in any type of terrain.
Cost and Value
This has an extremely low price range. Its foam insole is removable. There is an adjustable strap at the back that can be used to maintain a comfortable fit. This strap also aids in easy removal after use.
Criteria Used for Evaluation

Adjustability
A thermal guard is a great feature to have. They have the ability to wick sweat away from your feet which keeps you dry and cool, but they also trap your body heat in your shoe provide an extra layer of warmth. This is most valuable when hunting in wet or extremely cold conditions. When external conditions start heating up, however, this built-in comfort can turn into a nightmare. It can cause you to sweat making conditions inside of your shoe very uncomfortable. The increased moisture can lead to blisters and similar injuries. Having a thermal guard that is removable allows you to use your new footwear in any season and under varying external conditions.
Some options feature a stretch top line. These types are designed to adjust its fit to suit the uniquely shaped foot of each user. This ensures that your footwear is snug around the calf resulting in a thermal seal. Heat is prevented from escaping through the top of your shoe keeping your feet warm in colder conditions. It also creates a moisture seal. This is beneficial when you are outdoors adventuring in mud, water and even ice. It effectively keeps these elements out, allowing you to focus on the task at hand.
A few brands have taken this concept a step further by constructing the entire frame with the intent of it being able to adapt to the shape of your foot. This ensures you get an ideal fit within your shoe size. On most persons, one foot is marginally larger than the other. Even with the right size, some persons experience some discomfort and can develop blisters and other injuries due to friction within the shoe. This feature eliminates those concerns by ensuring each shoe gives a unique and ideal fit by adjusting to fit the natural shape of your foot.

Advanced Features
When trekking through snow it has the tendency to stick to you and melt on you as you go. Even in knee-high options you can find that water can penetrate the top layer and start leaking in moisture. Over time, you can be left in a wet, clammy and uncomfortable situation. Some options are equipped with adjustable snow collars. This is a small strip of material attached to your footwear that, when tied, seals out the ice preventing that moisture from penetrating the top line and getting inside of your shoe.
A few brands provide waterproof construction by placing a thin layer of waterproof tape to the back of every stitched seam making it impossible for water to penetrate through the surface and into small holes and openings that may have been made when the item was stitched. These can be made from materials such as silicon, making the footwear waterproof without sacrificing breathability. Waterproof membranes can also be used as a liner on the inside. Just like the membranes inside of your body they allow certain structures to move freely while others cannot. These membrane openings are small enough to allow your sweat to pass through while water molecules are too big to penetrate the membrane and are effectively repelled. This promotes breathability while ensuring your footwear stays dry no matter the external conditions.
Scent bans are also placed as liners and tend to have multiple purposes. These bands soak up the sweat and moisture from your feet. This helps to keep you dry and cool while you are outside participating in activities. Once absorbed these scent bands eliminate the bacteria responsible for odors. This ensures that your footwear keeps a fresh smell which is especially useful when trekking for long periods of time especially through rain or snow and also during warmer climates. This is also especially useful if your shoe has thermal capabilities as moisture may be an issue as temperatures heat up.

Comfort
Ultradry waterproofing technology is used in the construction of some options on our top ten list. This technology features a unique coating that is used on the structure of the footwear that is both hydrophobic and oleophobic. This ensures that almost any type of liquid is repelled from the surface of your shoe making it waterproof without sacrificing breathability.
Thinsulate insulation is another feature that is commonly added to footwear to increase user comfort. This material is thin, lightweight and synthetic making it ideal for use in footwear. 3M Thinsulate insulation has the ability to trap your body heat within your shoe while allowing internal moisture to escape making it a high performing type of insulation. This material keeps your feet warm and dry while outdoors and allows your footwear to maintain a high level of breathability without any bulk and discomfort. There are a range of model variations which include heat and water resistance in addition to basic insulator properties.
A lock and load lacing system ensures that your footwear is securely fastened at all times. Having your shoe come loose at an inconvenient time in the middle of a hunt can destroy your chances of catching your prey and hinder your ability to keep up with them. You also don't want to have to stop every few minutes to retie your shoes. The lock and load lacing system ensures a secure and comfortable fit every time you suit up and head out for a hunt.

Materials
Neoprene is a synthetic rubber polymer that has a wide variety of benefits, especially when used to construct footwear. This material is extremely flexible and is not easily damaged from high levels of force which makes it highly durable. It is an excellent shock absorber and has a high level of resistance. This material is commonly used to line footwear and similar products as it has excellent thermal capabilities. Embossed neoprene can be used in some products to maintain breathability as this material increases airflow. The unique design produced by this process also makes footwear more appealing.
The most commonly used material in midsole construction is EVA. This material is made from Ethyl Vinyl Acetate. It is very firm and its thickness can easily be adjusted based on product and purpose. Running shoes, for instance, have thicker EVA midsoles than racing flats. These midsoles provide extra cushion and aid in shock absorption. The thinner the midsole the lighter and more flexible it becomes. This layer also adds support to weak areas of the feet such as the ankles. It can also be used for creating the outsole of the shoe.
Leather has excellent physical properties that make it ideal for this type of product. It is highly resistant to tear and is not easily punctured. This allows it to hold up well against rough terrain. It is also very flexible with a high level of insulation. This is ideal for use in cold conditions. Hunters at times stoop or bend to conceal their location causing high wear in areas such as the instep which tends to crack. Using leather to construct this type of footwear greatly reduces this type of damage adding to the longevity of your product.

Outsole
The outsole of most of the options on our list are constructed from synthetic fabric or rubber. This is ideal since rubber is a very strong, resistant material. It can withstand high wear and absorb tremendous force. Many other factors increase the function and performance of your outsole such as your choice in footbed. The rubber used to forge an outsole tends to be firm and hard. Having an appropriate choice in footbed, insole and midsole increase comfort.
2mm thermal foam inserts add multiple benefits to this type of footwear. Foam is very lightweight and flexible which increases maneuverability which is a necessary feature when quick action is required. It also adds support to weaker parts of the feet such as the ankles. Its thermal features help to keep your feet warm while you are outdoors. This is a great feature for persons who hunt in cold conditions such as rain and snow. As an additional benefit, some manufacturers use memory foam or multi-density foam. This can drastically improve the comfort of a user as memory foam conforms to the natural shape of your foot decreasing the squeezing and or pinching of your feet. Multi- density foam is stronger than regular foam and has increased properties such as strength but does not sacrifice its lightweight properties. This also aids in the durability and longevity of the product.
Aggressive outsoles are a common feature when it comes to this kind of footwear. The size and or texture of the grooves at the bottom of your shoe determines how efficiently it performs. This is a necessary feature in for hunting as you may at times face rough or unpredictable terrain. It's important to have shoes that can handle well on any type of surface including mud, ice or snow.
Expert Interviews & Opinions
Most Important Criteria
(According to our experts opinion)
Experts Opinion
Editors Opinion
Users Opinion
By Default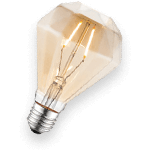 Watch The Fit
Many cheap rubber shoes are stretch to fit, especially around the top tip. This enables a snug fit around the calf. It also aids in creating a seal to keep heat in the footwear while keeping water out. Alternatively, some options carry this feature across its entire structure allowing a user to get a custom fit. This is beneficial to persons whose feet fall between two whole sizes. Since one foot is generally bigger than the other on most persons, this stretch to fit feature ensures your shoe is perfectly molded to the shape of your foot eliminating friction. Continued friction can lead to blisters and similar injuries.
Insulation Matters
Not all waterproof footwear options are insulated. Insulation, however, is an additional feature that is included in a vast majority of products on our list. To confirm your new footwear has this feature, it may be best to peruse the manufacturer website. Accessories such as thermal guards, 3M Thinsulate insulation, snow collars, stretch to fit top lines and neoprene linings are all indications that your footwear is insulated. Leather options also tend to naturally have a high level of insulation.
Other Factors to Consider

Brand
Kamik offers consumers over 100 years of experience and even after four generations, they continue to set the bar high when it comes to quality and performance. Through every step of the manufacturing process straight up to the finished product, this company continues to look for opportunities to innovate and provide consumers with warm, dry, comfortable footwear that lasts.
Irish Setter has been around for over 50 years, and they continue to build on their initial success in the 1950s. They pride themselves on tradition and their tradition is quality. They have always provided consumers with products that last. Building on that philosophy they now provide footwear that is water resistant featuring accessories like zippers and ultradry technology. Their high-quality innovative designs have made them one of the top distributors globally in their industry.
Lacrosse footwear is fairly new to the industry. To break ground in this well-serviced industry this company worked hard to understand the needs of their consumer market. This led them to produce authentic, sensible designs that offer a high level of performance. They continue to hold true to these values as they forge a path in this demanding industry.

Durability
There are high impact high wear areas on this type of footwear that generally needs extra attention such as the heel and toe area. Some brands have gone the extra mile by reinforcing these areas with up to 3 layers of extra rubber. This helps with shock absorption as well as increases the durability. This is especially the case with the instep reinforcement. This footwear tends to crack and wear at this specific spot due to the natural movement of your feet and the extra force that is applied when stooping which is typical when concealing oneself during a hunt. This promotes the longevity of your investment and ensues it can stand up to consistent wear and tear.
Multi-density foam is another great material used in the construction of this kind of footwear. Foam is a very lightweight material that has a great capacity for shock absorption. It is also an excellent thermal conductor which helps to keep your feet warm under cold conditions. It is also strong and when used as an insole can increase the durability of your footwear. By increasing the density of this material properties such as strength and shock absorption are enhanced. This improves the longevity and performance of the product without increasing stiffness and weight.
Some brands place armor on their products to increase their durability. Although leather is used to construct many of the options on our list, it is resistant to puncture armor can be inserted at points such as the toe area. This insert prevents holes from developing in high wear areas such the toes. These holes tend to develop due to the constant pressure exerted or due to friction within the shoe.
Frequently Asked Questions
q:
What is the best option for accommodation when you fall between sizes?
a:
When selecting your footwear and you find that your foot size falls between sizes the best option is to select the larger size. May of the options on our list tend to run smaller than expected. Socks can also be used to create a comfortable fit. Acquiring a size that is too small is not easily adjusted. Some product options have the ability to stretch to fit, however, to ensure comfort it's always safe to go a size bigger.
q:
Do the options on your list carry a steel toe design?
a:
Generally this type of footwear is not designed with a steel toe, however, they are very durable. Many of them are reinforced in high wear, high impact places such as the heels, instep, and toes. This is done in rubber styles by applying extra layers of rubber to these areas. Leather options may carry armor inserts which protects your footwear from wearing and developing holes, particularly around the toe area.
q:
Are the products on this list equipped to handle snake bites?
a:
No. They are generally designed for extreme temperatures and unpredictable terrain. Snake bite protection is an additional feature included by some manufacturers. To confirm if your footwear has this feature it is best to peruse the manufacturer website.