Best Buck Knives Reviewed & Rated for Quality
last updated:
Mar 05, 2021
The right hunting knife is an extremely valuable tool that can be used for skinning and cutting the meat of your game yet is versatile enough to be used in other circumstances as well. Buck Knives is a brand that Americans have come to respect and count on for high-quality products. These knives are more than just pretty handles with sharp blades.
In fact, the Buck Knives company is so certain of the quality and craftsmanship of their knives that they offer an unlimited lifetime warranty. Whether it be for hunting, fishing, survival, or everyday use; these knives offer great quality for its user.
In a Hurry? The test winner after 14 hrs of research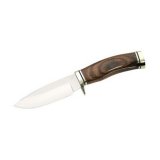 Buck 192 Vanguard
Why is it better?
Efficient in heavy cutting tasks
Retains its sharp edge over time
Can be easily controlled
Has a comfortable grip and feel
In a
Hurry? Editors choice: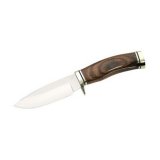 Test Winner: Buck 192 Vanguard

21
Researched Sources
11K
Total Readers
50
Reviews Considered
14
Hours Researching
65
Products Evaluated
Ease of Use
Effectiveness
Durability
Fit
By Default
10 Best Buck Knives


Efficient in heavy cutting tasks
Retains its sharp edge over time
Can be easily controlled
Has a comfortable grip and feel
The Buck 192 Vanguard is a high quality, fixed-blade hunting knife. The quality material makes for long use even through normal wear and tear. The Vanguard continues to provide sharpness and durability making it a definite need for hunters everywhere. With a comfort grip and easy carry, the Vanguard has become a favorite for safety and high quality. This knife offers many great qualities that every huntsman can admire.
Tip and Blade Durability
The stainless steel tip of this blade allows for readily and precise use. The tip of the Vanguard is extremely sharp and very strong making it a favorite among outdoorsmen. Although the blade retains its sharpness very well throughout use, this blade can easily be sharpened if need be.
Full Belly Drop Point Blade
The feature of the full belly drop point blade allows ease for slicing and reduces the risk of puncturing organs while skinning animals. This style of the blade makes it easier to perform heavy-duty tasks.
Cost and Value
The Buck 192 Vanguard is another classic knife made of high-quality material. The cost of the Vanguard is extremely reasonable in consideration of the value it brings to the table. This knife was made to last with great craftsmanship and durability. The blade of this knife brings high value compared to others as it is built for retaining its sharpness and quality.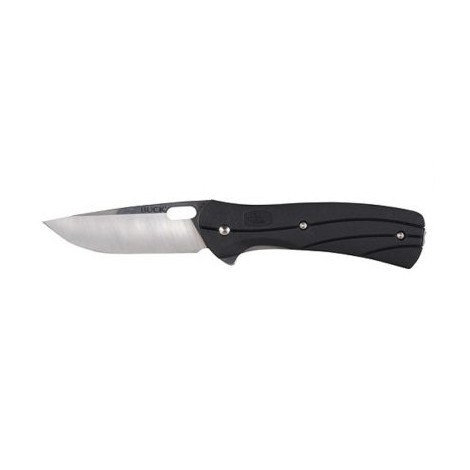 Secure lock position with no play
Ergonomic grip
Razor sharp clip point blade
Fast and easy opening
The Buck Vantage Select is a simple sleek design with a matte finish handle. This knife offers a smooth one-hand opening knife perfect for hunters. The stainless steel liner allows for extra strength. With the smooth ergonomic grip on the handle, the user can be sure to feel secure using the Vantage Select. The clip point blade and open thumb hole make this knife above perfection.
Secure Ergonomic Grip
The grip handle of the Vantage Select is extremely smooth and comfortable. The ergonomic grip allows the user to feel secure each and every time. The shape of the handle secures a grip like no other.
Clip Point Blade
There is no doubt when it comes to the quality of the Vantage Select's blade. From the moment you open it, the blade is razor-sharp. The clip point blade offers great strength and precision for a perfect cutting experience every time.
Cost and Value
The Buck Vantage Select offers amazing quality for a low price. Can't ask for more of a perfectly constructed knife made in America. Between the safe comfortable grip and razor-sharp blade, the perfectly built Vantage Select offers extreme value for the money!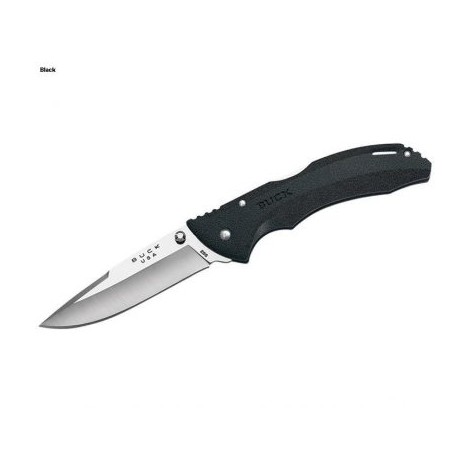 Great for everyday use
Has a lanyard hole
Added ridges for better gripping
Great knife for first-timers
Plastic handle, which some do not like
No metal liner
This razor-sharp, lightweight Buck knife delivers convenience and strength for its users. This knife brings many great qualities to the table including its secure comfortable grip, the convenience of carrying, and overall strength and durability. The thumb stud allows for easy one-handed maneuvering, permitting the knife to be easily opened. The Buck Bantam BHW is a sure fit for hunters of all expertise levels.
Textured Nylon Handle
The grip of the Bantam BHW handle comes equipped with ridges, allowing for a better grip. The importance of a secure grip is detrimental to outdoorsmen and hunters. The texture of this handle offers a firm grip for use without fail.
One Hand Opening
The thumb stud on the blade allows this knife to have an easy one-handed opening. This allows the user to easily maneuver and work with the knife one-handed while having another hand free for other tasks.
Cost and Value
The cost of this knife is generally lower than others compared to it. Although small, this folding knife is mighty. Its lightweight and durable construction provide value to its user in everyday use. The overall build of the Buck Bantam is definitely worth the small cost for new and vetted users everywhere.
4

. Buck Knives 393 Omni Hunter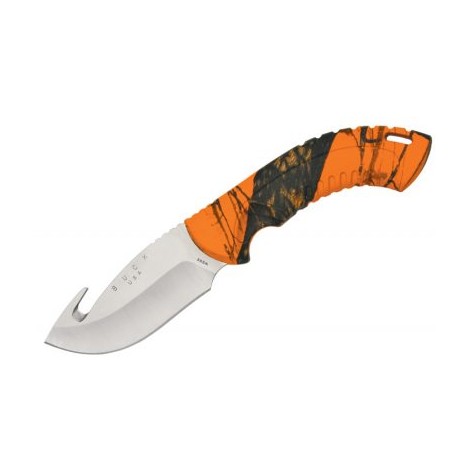 Fixed blade
Perfectly angled hook
Thermoplastic handle
Heavy duty for skinning and dressing all game
Not a good match for left-handed hunters
Coming in at #9, we have another Buck Guthook; the 393 Omni Hunter 12pt Guthook. However, this Guthook is a full-sized fixed-blade hunting knife. Made of rubberized thermoplastic, this Guthook handle offers the same quality ergonomic design for comfort and security in the grip. The contour of the handle allows this knife to be easily handled, which makes for the perfect hunting knife.
Full-Sized Fixed Blade
The full 4in stainless steel blade remains in the fixed position with a curved edge for the gut hook. This blade makes for perfect field dressing and skinning of the game. Razor-sharp edge and extremely precise, this Guthook will be the envy of all hunters.
Rubberized Thermoplastic handle
The rubberized thermoplastic handle allows the hunter to have complete control over this knife. The secure grip is perfect for every hunter considering the safety and control it allows. These handles offer a perfect hunting knife for all ages.
Cost and Value
Compared to other Guthooks, this knife comes close to the top. Its perfection and heavy-duty craftsmanship offer value beyond its worth. The comfort grip and angled edge offer precise skinning of all types of games. Hunters can't go wrong when choosing this gut hook.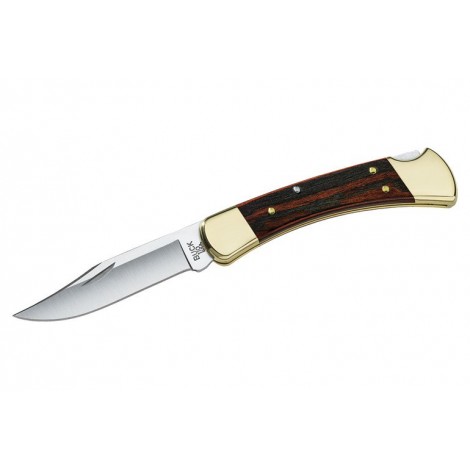 Clip-point design blade
Comes with a genuine leather sheath for carrying
The blade is made of 420HC steel material
Thick grip design allows for comfort and control
Not as strong as a fixed blade
Chunky and heavy for daily carry
The Buck 110 Folding Hunter knife is perfect for the outdoor huntsman. Its stainless steel blade is the ideal knife for outdoor use. The Buck 110 features convenient folding for safety and ease of carrying. Its razor-sharp clip point controllable blade allows for detailed work and precise slicing. This knife also comes included with a genuine leather sheath for safe and secure transport.
Razor Sharp Clip Point Blade
This stainless steel clip blade comes in measuring in length at 3-3/4". The clip makes for a sharper point, which in return allows for better control and detailing. The blade is also easily able to be sharpened on account of the 420HC Steel material.
Ergonomic Shape
The simple curves and thickness of the Buck 110 allow for easy grip and effectiveness. The shape of the knife offers comfort for multiple grips. Although thick, this knife permits for more comfort in grip and control for many projects.
Cost and Value
A genuine classic, the Buck 110 has been around for over 50 years and is one of the first folding knives available. This knife is very affordable and cheaper in comparison to others like it, but the value is far beyond comparison.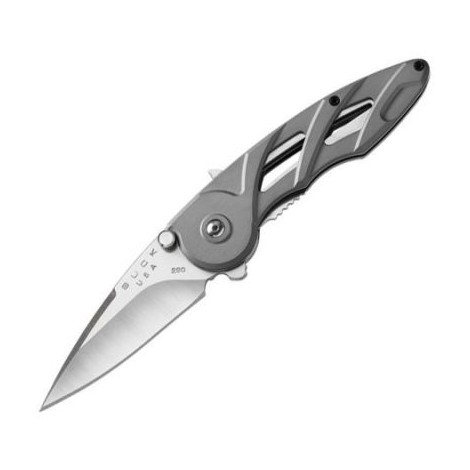 Safety lock
Skeleton frame
Fast one-handed opening
Blade holds a good edge
Last but not least, we have the Buck 290 Rush folding knife. The Buck 290 is an assisted knife that offers a quick and easy open-hand opening. Its skeleton frame handle is not only nice to look at, but it offers a great grip. It includes a safety lock while closed, so there are no accidental openings. This knife offers more than just a beautiful sleek design; the Buck 290 brings strength, durability, and a long-lasting edge.
Safety Lock
The safety mechanism of the lock on this knife, assures that there will be no accidental opening. This is an extremely important quality, especially if you have little ones. This lock ensures that the blade cannot be opened while in your pocket or on a clip.
Patented Skeleton frame
Talk about one of the most important features or aspects of the product. You can be specific. This should be 30 words and should be about the most important thing about the product the reader should know about.
Cost and value
Although a little costly compared to the other knives on this list, the Buck 290 Rush offers a sleek beautiful design, while remaining sturdy. This knife is perfect for heavy-duty tasks and well worth the cost, considering the 290 Rush is sure to last through the toughest of tasks.
7

. Buck 830 Marksman Tactical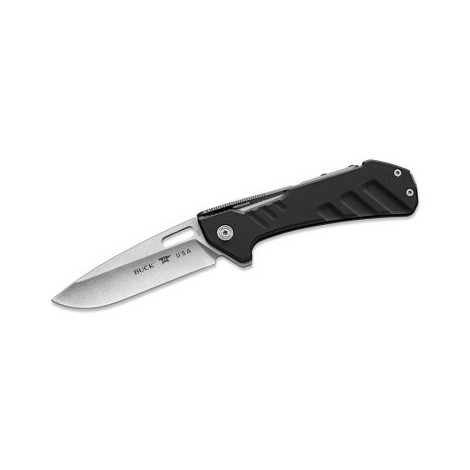 Strong Lock System
Aluminum handle for secure grip
Full-bellied blade
Ambidextrous use
Easy one hand opening
The Marksman Tactical does not disappoint. This knife delivers precision and perfection. With its strength and durability, the Tactical offers fast opening and secure locking. With its strong lock system, this is clearly one of the strongest blades when it comes to a tactical folding knife. The full-bellied blade and aluminum handle make for a perfectly designed tactical knife to be used in heavy-duty situations.
Ambidextrous One-Handed Opening
Lefty or right? With this Buck 830 Marksman, it doesn't matter. This knife offers an easy one-handed opening for righties and lefties. Easily open this knife while keeping one hand free for any other tactical tasks.
Aluminum Handle for Secure Grip
The aluminum handle offers a secure and comfortable grip along with extreme strength and durability. Perfectly designed to securely fit in your hand for a comfortable and safe grip. The overall craftsmanship of this knife allows for the perfect heavy-duty tactical knife.
Cost and Value
The Marksman Tactical knife comes with amazing quality. It is one of the first knives of its kind, offering a Strong Lock System (SLS). The value of this knife will far outweigh the price on account of its heavy-duty strength for performing tactical tasks.
8

. Buck 393 with Guthook Knife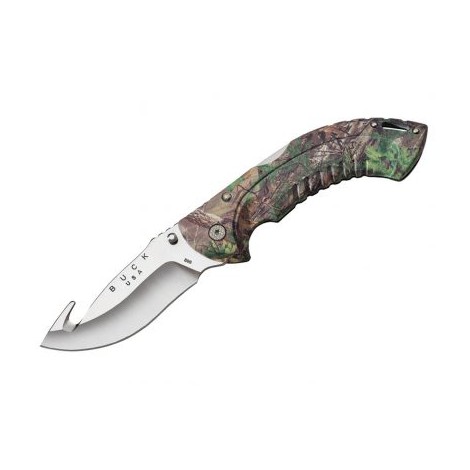 Maintains a sharp edge
Ergonomic rubber grip handle
Angled guthook
Heavy-duty sheath included
Not only does the 393 Guthook come with an incredibly strong and sharp blade, but the tip of this blade is also perfectly curved for easy skinning. The handle offers a perfect curve for a secure comfortable grip. This Buck 398 is the envy of all hunters with its durability and strength, not to mention the ease it allows when hunting game.
Angle of the Sharpened Edge
The 4in drop point razor-sharp blade offers a perfectly angled edge that makes the skinning game simple and easy. Big or small, the skinning game is now a breeze when using the 398 Guthook.
Ergonomic Design
The ergonomic design of the 393 Guthook makes for a comfortable secure grip. The handle comes equipped with ridges to ensure a good grip designed for any situation. A hunter will always feel secure using the 393 Guthook.
Cost and Value
The Buck 398 Guthook brings extreme value to the table when it comes to a good gaming knife. The cost is extremely reasonable in comparison to others like it, give that the Guthook has the perfect qualities every hunter will need. As always, this Buck knife will last for years to come considering the strength and durability of the construction.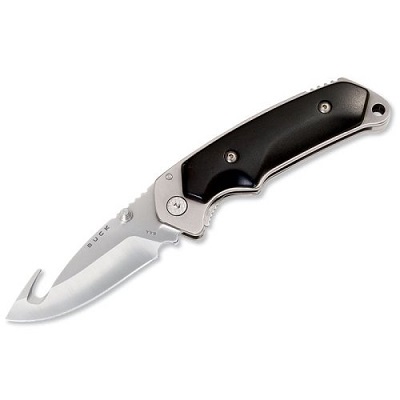 Razor sharp edge
Easy one-handed open design
Ergonomic grip
Made in the USA
Some found it too pricey
No spring assisted opening
This is a good option when looking for a new folding knife that that is easy to carry. It is the enhanced version of Buck 110 Folding Hunter, one of the most popular models in the industry. This item has specially designed rubberized handles for better precision and grip. The stainless steel blade is easy to care for and built to resist corrosion. Therefore, you can go with it outdoors even on a rainy day, because the blade won't rust.
Rubberized Handle
The rubberized handle is ideal for a hunting knife as it prevents it from slipping and possibly cutting yourself. The anti-slip handle and the grip ridges will give you more confidence while using this tool!
Stainless Steel Blade
The blade of this knife is constructed to be weather resistant and durable. It is made of 420HC stainless steel, which allows it to retain its strength while resisting damage from moisture.
Cost and Value
Buck 278BKG Folding Hunter knife comes at the higher price range but has all the quality you expect for that price. It also comes with a box and sheath for storage and protection.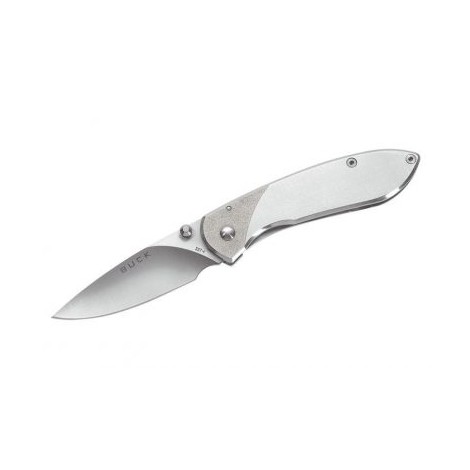 Simple and lightweight for everyday use
Full-bellied blade
Maintains its edge
Made of stainless steel and titanium
Made in China, unlike other Buck Knives
The Buck 327 Nobleman offers a sleek yet gorgeous design. This pocket knife has a stainless steel blade covered in titanium that will resist corrosion.  Though the blade length is a bit shorter coming in at 2.625-inches, it is razor-sharp and full-bellied suitable for everyday use. The Nobleman will make its user feel stylish and cutting edge (pun intended) with its simple yet durable design.
Stainless Steel and Titanium Material
The materials of the metals used in this knife offer a highly durable product. It resists corrosion and adds to this knife's sleek and simple design. With 440A Stainless steel, this blade will last for years to come.
Full-Bellied Blade
This full-bellied blade makes the Nobleman perfect for everyday use. It allows the ease and comfort of maneuvering. The blade is not only full-bellied, but it comes razor-sharp and strong for daily tasks.
Cost and Value
The complete metal makeup of this knife offers great quality for users of all ages. Although the Buck Nobleman is a bit higher priced than knives similar to it, it's well worth the cost when it comes to the craftsmanship of this knife. Being completely made of stainless steel and titanium, the Nobleman is corrosion resistant and highly durable. There is no comparison when it comes to the Nobleman.
Criteria Used for Evaluation
Effectiveness
Fixed Blade
Fixed blades knives won't fold, so they offer more durability than a folding blade, due to the sturdy construction of the knife. They are known for being more dependable, and can certainly handle a good amount of work. Fixed blade knives also come with their own set of downfalls, one of which is that they are sometimes complicated to carry. This is due to the length of the knife, as well as the fact that they tend to be heavier than the folding knife.
Folding Blade
Folding blade knives come in varying sizes, but since the blade folds over, carrying one in your pocket shouldn't be a problem. Due to the design structure of these knives, they can carry the burden of a heavy workload. Some people struggle to use the locking mechanism on the locking style folding blade knives, saying that it is a pain to deal with. While others complain that they are bothersome when it comes to the cleanup process. When shopping the market for a folding blade, be sure to try out the locking mechanism before settling on a folding blade. Some that are on the market today are easier to use than others. One person may favor a one-handed open and close knife, while another may favor using two hands to operate their knife. What works best for others, may not be the best choice for you.

Compatibility
Drop Point
To assist you with your tougher cutting jobs, this blade shape has a thicker point than another shape. Wider in the body of the blade, add to the durability of the blade. As the name states, the point of the blade begins to drop as it gets to the tip. This makes for better control of the blade while performing daily tasks.
Modified Tanto/Tanto
The tanto and modified tanto blade designs have the same great qualities, perfect for use on materials that other knives can't get through. The difference between the two blade designs is in how the tip of the blade is shaped. With the modified tanto the tip is angled on both the bottom and top portion of the tip, while the tanto is angled on the bottom only.
Skinner
As the name of the design says, this blade shape is highly compatible with skinning your trophy game. The curve in the girth of the blade, paired with the tip being more narrow than most, you have way more control while skinning with this shape.
Pen
Good for your everyday use, the pen shape blades are what you would find used most often with smaller pocket knives.
Coping
Coping blades are used when you're in a tough spot, such as not very much room to move, this is due to the small blade width.
Clip
A thin blade, with a pointed tip that packs a serious punch, as in a hole punch. That's right, the tip of this blade shape is pointy and sharp enough to poke holes in leather. Perfect for putting another notch on your belt. The tip of the clip-shaped blade is not however durable enough to attempt to pry things open with.
Caping
Knives with a caping blade are typically for delicate jobs, as they aren't very durable at all. They do however come in handy when you have a job where you need to make precise cuts on the delicate material.
Serrations
Blades with serrations added have the potential ability to saw through cords or thinner branches.
Gut Hook
This is a good feature for those who enjoy hunting, making the art of field dressing a deer or other animal, much easier.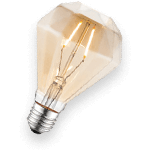 Go with a good brand
American-made Buck Knives have been around for decades, and it's no question as to why. The quality and craftsmanship of a Buck knife offer high durability with a lifetime warranty. These knives are crafted with the highest quality and perfect for all huntsmen. Each knife delivers satisfaction to its user, as well as comfort and security. These knives give the most bang for your, well, Buck! When shopping for the perfect knife for your tasks, remember to consider comfort, durability, material, and overall quality. American-made Buck Knives offer great overall quality and value for the money. You can be sure to have these knives for years to come. Buck knives never disappoint, and they are worth every penny; the favorites on this list are a prime example of perfection. When in doubt, get a Buck!
Know your needs
The right hunting knife is an extremely valuable tool that can be used for skinning and cutting the meat of your game, yet is versatile enough to be used in other circumstances as well. While out in the wilderness it can be used to build shelter, fire, and even make tools. It's also a great tool for self-defense against wild animals. These are an indispensable accessory for anyone who enjoys outdoor activities. When choosing a brand, you'll want something durable, convenient, and easy to carry. These knives are crafted with the highest quality and perfect for all huntsmen. Each knife delivers satisfaction to its user, as well as comfort and security. These knives give the most bang for your, well, Buck! When shopping for the perfect knife for your tasks, remember to consider comfort, durability, material, and overall quality.
Other Factors to Consider

Materials
When looking at buck knives, before selecting the material your blade is made from, think about what aspects of a blade are the most important to you. Some blade materials will offer you corrosion resistance, while others are great for keeping a sharp edge for longer. Blades that offer a longer-lasting sharp edge are typically harder or impossible to sharpen. Consider all your potential options, paired with your intended use of the knife, before settling on the material choice.

Style
The handle for your knife is equally as important as the blade, the handle is where you get your grip on controlling the knife. There are several materials you can choose from for handles, each has its own potential benefits. Take wood, for example, wood handles add flair to the design of the knife, and have a decent amount of durability. Wood can get slippery in wet conditions, rubber, on the other hand, provides adequate grip even in wet conditions. Rubber handles succumb to wear and tear faster than other handle materials.
Frequently Asked Questions
q:

Why are Buck knives known for holding their edge?

a:

This is because of the type of steel they use for their blades, along with the way the blade is treated during the heating process. When it comes to sharpening the blade, Buck has their own patented technology, this helps them get a leg up on the competition in the sharpening step. All three of these things combined give you a blade that is sharp right off the bat, stays sharp, and can easily be maintained.
q:

How do I pick a knife that is best for me?

a:

Before deciding what knife would work best for you, think of how you will be using the knife. There are many different shapes, sizes, and material choices on the market. For an everyday knife, you may want to choose a knife that will retain its edge for longer, while having the ability to be sharpened. If you need a knife that can withstand a decent amount of punishment, choose a blade shape and material that has just that capability.
q:

Do Buck knives come with a warranty?

a:

Yes, Buck backs its knives with a warranty, in that warranty are a few stipulations. The warranty covers defects of materials or the workmanship of the knife. It does not cover what is considered normal wear on the knife, or damage caused by misuse of the knife.
q:

Can rust be removed from the blade of a Buck knife?

a:

Cleaning and drying your knife on a regular basis will prevent rust from forming on the blade of your knife. In the event your blade does rust, if it is light rust, this can be wiped away and the blade oiled to prevent further rusting. If you see heavier rust on your blade you can use a metal polish to remove it, just be sure that the polish is not abrasive. The abrasive polish will cause damage to the blade from scratching, which only leads to further issues down the road.
Subscribe to our Newsletter