Best Ascend Kayaks & Canoes Reviewed & Rated for Quality
last updated:
May 14, 2019
The fact that Ascend kayaks are great water equipment is certainly not in doubt. From transport to leisure to fishing, these personal watercrafts are indeed very appropriate for most adventures that take place in the water. Also, they are cheaper and simple enough for easy use and operations. Regardless of your skill or income level, you are sure to find one that most suits your unique circumstances. Our team of experienced and top-notch researchers has scoured some great brands.
We have identified and will review a selection of the ten best options from Ascend on the market today. We shall look into their main features, the benefits of those features, and any of their downsides. After our evaluation, we are pretty sure you will be able to make the right purchasing decision.
In a Hurry? The test winner after 8 hrs of research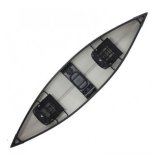 DC14 Canoe
Why is it better?
Easier to steer
Maximum stability
Reclining comfort
Built-in storage
Accessible rod holder
30
Researched Sources
1600
Reviews Considered
8
Hours Researching
10
Products Evaluated
Style
Materials
Stability
Portability
Accessories
By Default
Criteria Used for Evaluation

Style
The Ascend kayaks have been designed in two main styles. They come in both sit-on-top and sit-inside models you can select from. You can be assured of an ideal experience with the product. They are available in singles and doubles depending on your taste and preference. Though the two differ, they share many similar parts.
Sit-on-top: It has backrest seats and foot support. They are also installed with foot pedals. That will come in handy if you are to spend the whole day on the water. The sit-on-top model is made such that you can slip in and out without any difficulty. The craft has been designed with a scupper hole that will allow water to be drained through and you will not get wet. If you mind being wet while cruising, we recommend this style for you.
Sit inside: This particular make has foot support, backrest seat, and foot pedals. The pedals can be adjusted according to your foot length. A cockpit is an added feature to it. The cockpit rim is used to attach your spray skirt to prevent water from getting in. This will help your kayak to remain dry while on the seas. The only downside is that you will be confined and movement will be restricted. For those who like water sports, this model is tailored to your needs. We feel it is perfect only if you know how to handle yourself once it flips. This is due to the fact that when it flips over it, will be hard to recover.

Materials
The materials used in making it are of various types. We prefer that when purchasing the product, you are aware of the multiple elements used. It will give you an idea of how to use the canoe and to protect yourself from any harmful material that might be used to build it. Here are the list of materials used to design Ascend Kayaks.
Wood: The product is made from wood and has a perfect finishing. The fiberglass and varnish used on the finishing gives it a superb look and makes it more durable. The product is also pocket-friendly. You can only use it on softer rivers and waterways.
Composite: Other materials involved are fiberglass and graphite fibers. This makes it light, making it easy to transport. The craft is also tough due to the properties in the material used to design it - making it perfect for use on rough rivers. They are easy to repair and expensive to acquire. It is a bit pricey but it is worth buying.
Rotomolded: This is a plastic that is poured into a mold, heated under extreme temperatures, and then molded into the shape of a vessel. This plastic makes them heavy and will prove to be difficult to pedal. To repair the craft is also a hard process that you will have to be comfortable with. They are best for rocky rivers and are cheap compared to other materials. The Rotomolded has been exposed to UV, making it dangerous. We suggest that you use a protective coat when using it so that you are safe.
Thermoform: An ABS sheet is heated under extreme high temperatures, then it's molded to make the craft. The materials make the deck and hull to shine - enhancing the color. They are offered in different colors that you can select from. The vessel also has a UV lining installed to protect you. The material deteriorates over time; therefore you will have to think of recycling, repairing, or buying a new one.
Inflatables: The craft is designed from ploy-based fabrics to provide the shape and makes it tough. We assure you that it is easy to carry and store due to its size. If you have a small storage place, this is the product for you. The folding kayaks can easily be separated and joined, therefore, not occupying a lot of space. To repair the canoe is easy, as it comes with its repair kit.

Stability
We feel that balance is something we cannot debate on. The safety of the user is essential. When you enter the vessel, relying on it being steady is a vital factor so that it doesn't flip. The crafts are built to be used on either white water or flat water to ensure maximum stability. If you are a beginner, balance is a must. This is classified into two categories: primary and secondary stability.
Primary stability is the initial steadiness that is there when you first step into the boat. While secondary stability is the balance once you start pedaling. If you haven't been in one before, do not use it without a supervisor or instructor to guide you through the whole process. Here are the multiple shapes that you can choose from:
Round hull: The shape allows the boat to go at a high speed as compared to the flat shaped hull. This makes it swift and have secondary stability.
Flat body: The flat shape is perfect for a beginner. The vessel is more effective on flat waters and provides primary stability.
Chine: This kind of shape offers secondary stability. Most vessels have this particular shape making them fast and effective.
V-Shaped: For a beginner, it will be hard to train in. The shape allows the craft to move in a straight line. This is perfect for long distance paddling and gives you primary stability. If you are an expert, we recommend you use this model.
Pontoon: This brand combines both secondary and primary stability. The make is ideal for a beginner. He or she will not have difficulty learning as compared to other shapes. The downside of this product is that it is slow.

Portability
The watercraft comes in different shapes and sizes. When purchasing this item, make sure that you know how to transport it from one place to another. There are those that are heavy, while others are light. The question is how to transport it from one point to another? Will you transport it by carrying it on the roof of your vehicle? Does it fit in your car? Is a trailer needed to facilitate this? These are the factors that you will have to look into before thinking of buying one.

Accessories
When out to get an Ascend kayak, the accessories is a must check on your list. The model has to be serviced and repaired to allow it to have a longer life span. To do this, the spare parts need to be readily available. We always recommend that when purchasing the sit-on-top or sit-inside models, be aware of the supplier who will provide you with any spares required. Locate a seller or a warehouse that you can contact quickly and get the part on time. If you are to have the parts imported, then do research on how long the product will take to be delivered. We feel that if you can find the parts locally, it will be better option and save you time and money.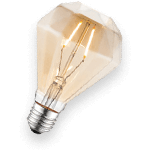 Warranty
A warranty is equally essential when buying the product. This not only protects the vessel, but you as well. In case you purchased a substandard product, the law allows you to return it and have it replaced for the correct item.
Storage
The space that the craft will occupy has to be assessed before making the purchase. This will ensure you have the right storage space to occupy the vessel.
Technology
The various materials are made using different techniques. Technology will guarantee you safety, effectiveness, and efficiency of the product.
Capacity
There are models that can fit two people and those that can fit one person. Their prices are comparatively different. We would recommend that you consider the space you will require before purchasing the item.
Durability
This is a vital feature that you have to be keen about to save on the cash you might spend repairing the vessel. We feel that the only way to be safe is by evaluating the material used to make the brand. This will enable you to know which is more durable than the other.
Maintenance
For any brand to last for longer, it has to be clean and stored under the right conditions. If you take care of the model and always clean it after use, it will reciprocate in return.
Other Factors to Consider

Comfort
This is an essential feature in the evaluation criteria. We believe being comfortable is the key to enjoying the craft to its maximum. The brand is built in various sizes and shapes to give you the ideal experience. We suggest that when purchasing, ensure that you can fit in the canoe perfectly. The seats have a backrest to ensure you do not strain your back due to the extended sitting hours. Also, choose a model that has a footrest installed to relax your feet and allows you to adjust it to the size desired. Do not be talked into a model before having a full inspection of the craft. Your comfort is priceless and therefore should be taken care of before considering the other features.

Value
The cost of the product has to be factored into the criteria evaluation. We recommend that you stick to the budget. This brand has been designed into two main models; sit-on-top and sit inside; and the prices differ due to the materials used to make them. Added features installed in the models also influence the price range.
We always suggest that you do research on the product that you wish to purchase. Find out who is the most recommended manufacturer by other crafts enthusiasts. What are the various designs available in their warehouse? Do they provide the spare parts as well and at what price? And finally, the cost implications attached to the kayak. Also, analyze both the interior and exterior features to ensure that they match up according to your expectations. This will assure you of the brand's durability and value for your money.
Frequently Asked Questions
q:

Are they considered to be boats?

a:

Yes, they are considered to be boats. The only difference from the standard sized vessels is that they have a narrow shape and a pointed end.
q:

What is the best one for a beginner?

a:

For a beginner, we would recommend the models that are made from plastic. This is because it has less density than water and will always remain afloat when it flips.
q:

Why do they have a drain plug?

a:

The craft has a drain plug to let water out of it. This will help you to remain at least dry. They are located in the sit-in models. It requires you to open it and let the water out. This should not be confused with a scupper plug that is found in the cockpit, and they are self-bailing.
q:

What size should I buy?

a:

The size of the vessel will depend on the length you feel comfortable in. First, you should sit in the boat to ensure that it is the perfect size. The shorter the vessel, the easier it is to control. We advocate that you should always be present to make the purchase and not send a third party.
q:

Which is better sit-in or sit-on?

a:

Both models have different features that will make your experience worthwhile. The brand that you will decide to pick will depend on your needs and wants.
q:

Can it be used in an ocean?

a:

Yes, you can use it in an ocean. However, there are models made for the ocean, such as fiberglass and graphite fibers among others. The waves in the ocean are strong, and therefore you will require a strong model to manage. We suggest such strong vessels for your safety and always have a helmet on when in such waters.
Subscribe to our Newsletter