Best Ammunition Boxes Reviewed & Rated for Quality
last updated
Feb 28, 2019
America will always have guns. It's written into our very DNA, and that isn't a genie that's going back into the bottle without a generation's worth of paradigm shifting. Some might argue the need for safety, restraint, and they wouldn't be wrong. These are weapons after all, not tools, not equipment, and certainly not toys, they are weapons meant solely to end lives. But what to do about the bullets and shells you already have? Well, that's simple, you get a good ammo box. Our list has compiled the best on the market and you'll be hard pressed to find any better options available out there today.
In a Hurry? The test winner after 13 hrs of research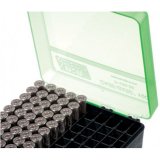 MTM Case-Gard P-100
Why is it better?
Easy to carry
Heavy duty design
Very affordable
In a
Hurry? Editors choice: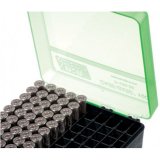 Test Winner: MTM Case-Gard P-100

22
Researched Sources
4k
Total Readers
12k
Reviews Considered
13
Hours Researching
19
Products Evaluated
Protection
Capacity
Ease of Use
Value
By Default
In Depth Review Top 10
MTM Case-Gard P-100
MTM Case-Gard Crate
Plano Deep Can
MTM Dual Gauge Shell Cases
Plano Hinged-Top 100 Round
MTM Choke/Shot Shell Carrier
MTM Deluxe R-100
MTM Case-Gard 50 Series
Plano Rifle
MTM Rifle Slip Top
Table of contents
Criteria Used for Evaluation
Other Factors to Consider
Frequently Asked Questions
Sources
Top 10 Best Ammunition Boxes
Easy to carry
Heavy duty design
Very affordable
Kicking off our list, we have the MTM Case-Gard P-100 Series. This is a smaller option, meant primarily for pistol rounds. This comes to us from MTM, one of the leading manufacturers of this type of product out there. So, let's see what got this beauty so high on the list.
Read more
Easy to carry
Not only can this hold at least an even hundred rounds, but it's also one of the easiest to manage options out there right now. More than being a compact shape and size that's portable and easy to carry on its own, it has great weight distribution, so you barely notice it even when it's at capacity, and its surface is textured in a way that makes it incredibly easy to get a good grip on it.
Heavy duty design
Most options are made out of plastic, and if you make sure to get the really good models, heavy-duty plastic at that. But not only is this product made out of high grade, durable plastic, but it has real hinges for the lid, so it's much harder to break, and very satisfyingly snaps shut nice and tight.
Cost and Value
The best part about this is its price. Being a rather small, simple product compared to some of the others on this list, this can is very affordable, especially for the gun owner on a budget.
Water resistant
Heavy duty latching system
Affordable
Foam/rubber gasket has been reported to come out of the grooves sometimes
Coming in second place, we have another MTM branded option, with the MTM Case-Gard Utility Box. There are boxes, and then there are crates, and this is definitely in the latter half of those two. And as always, MTM delivers the best of the lot. So, let's see what they do that no one else does.
Read more
Water resistant
Do you know what's really fun? Hunting geese on a lakeside. Want to know what isn't fun? Dropping your ammunition into the water and ruining it. Barring how environmentally unsafe gunpowder in water is, it ruins the ammunition when it gets wet. Which is why this crate, like a lot of similar options out there, is made with a water-resistant O-ring seal that keeps out 99% of water, even when dropped into a lake. Protecting the environment, as well as your bullets, a win-win if ever there was one.
Heavy-duty latching system
This crate holds shotgun shells primarily, and those things are perfectly round little buggers that love to roll off in various directions when dropped. So, you want to make sure that you aren't at constant risk of dropping the box and spilling bullets and shells everywhere. Fortunately, this is made with a heavy-duty latching system that's almost impossible to break off with anything short of a fire ax.
Cost and Value
Of course, such a large crate would cost a fair bit more than the previous entry, which was a mere case. But it's a lot cheaper than other similar products out there, so we have no issue.
Secure brass latch
Deep storage
Very affordable
Can only hold certain types of boxes
Finishing up our top three, we have a new challenger; the Plano Deep Can. You may know Plano best for their excellent line of tackle boxes and other fishing equipment. However, they have been known to dip their toes into other products as well, which brings us nicely to this can. Plano only has three entries on this list, but rest assured, they more than earn their keep.
Read more
Secure brass latch
You can never be too secure when it comes to what you're storing your bullets in. After all, the wrong person gets into one of these, and what was a metal and plastic beating stick becomes a deadly piece of military hardware. And on top of that, these things are heavy when filled to capacity. So, it's a good thing that this can comes with a secure brass latch that guarantees the contents of this can aren't going anywhere.
Deep storage
The reason you buy one of these products is for the amount of ammunition you can carry in it, which on average, tops every other type on our list. And that trend continues here, as this can is capable of holding up to six boxes of 2-¾" or 3" shotgun shells. Of course, you can't put every kind of ammunition in here, since the box is made for those two specific box shapes and sizes. But it is a crate, so you can hold a lot of stuff in it.
Cost and Value
For such a large option, we expected it to cost a lot more than it does. It costs well below the previous entry and considering the superior storage space that makes this a much better deal.
4

. MTM Dual Gauge Shell Cases
Easy to open latch
Versatile
Affordable
Coming in at #4, we have the MTM Dual Gauge Shell Cases. With this, we come full circle and return to the small, personal cases, meant to be brought to the range rather than on a hunting expedition. Only instead of pistol rounds, this is meant to hold 16 gauge shotgun shells. So, let's see how it measures up.
Read more
Easy to open latch
A latch may be secure, but if it's a pain to get open because of that, then you're less likely to appreciate the benefits thereof. Fortunately, you need not choose between the two, as this product's latch is both incredibly secure and very easy to open when you require the contents inside of it.
Versatile
The caliber of a bullet, or in this case shotgun shell, refers to its size and width. This is why you can't just put any round into any box because all are built for a certain type of ammunition. But that doesn't mean that they can only hold one type. On the contrary, this box, in particular, can hold many different calibers of rounds, from 12 gauge to 16.
Cost and Value
As usual, a smaller option like this doesn't cost nearly as much as its big brothers. So, if you just need a small box to hold your shotgun rounds while at the range, we highly recommend this one.
5

. Plano Hinged-Top 100 Round
Stable stacking
Stays shut
Cheap
Meant to store more than one caliber round, so fit may be a bit loose for some
For our #5 spot, we chose the Plano Handgun Hinged-Top 100 Round. Heading to the range to test out that new 9mm pistol of yours? Well, make sure you do so while using this starage box, which is one of the best pistol round boxes on the market right now. What makes us say this? Let's find out.
Read more
Stable stacking
The main gimmick of these pistol round boxes is their ability to be stacked on top of each other for convenient storage. However, these stacks can be unstable, especially when you stack more than two or three on top of each other. At least, unless you're talking about this product, which comes with molded feet, which nest into the lids you put them on top of. This makes for much more stable stacking than before.
Stays shut
The main thing separating your run of the mill ammunition box from falling open is usually one latch. Regardless of the strength thereof, it's still just one latch. However, this box comes with a strong double latch seal that will stay shut until you decide otherwise. Perfect for those for whom security is a priority.
Cost and Value
The best part about this product is the price. This is probably one of the cheapest entries on the entire list so far.
6

. MTM Choke/Shot Shell Carrier
Holds shells, bullets and choke tubes
Comfortable handle
Choke tube case is detachable
Coming in the #6 spot, we have the MTM Choke/Shot Shell Carrier. Unlike the other entries on this list, this is less of a simple box, and more, as the name implies, of a full on the carrier for ammunition and other accessories. So what benefits does this bring? Let's find out.
Read more
Holds choke tubes
Just because something is meant for shells doesn't mean that's all it has to carry. It can also be used to carry other objects, in this case, choke tubes. A shotgun needs a good choke tube to narrow the blast radius upon firing, especially when hunting. So, having a convenient place to store your choke tubes is definitely a boon for this box. And don't worry about finding a place to put your choke tube wrenches, as those can fit in there too.
Comfortable handle
This thing is heavy, and you're probably going to be carrying it with you into the woods. So yeah, it had best be easy to carry around, and not make your hand feel like garbage afterward. Which is why the handle for this product is large, comfortable, and distributes the weight properly, so it doesn't make you feel like your fingers are about to get torn off.
Cost and Value
This product is a tad bit expensive, but considering what you're getting out of it, we feel it's fair to say that it's worth the price. We loved the comfortable handle and think you'll love it too, especially if you'll be carrying this around on long treks with you.
Tough as nails
Adjustable tray
Snap-lock hatch
Pricey for the type of box that it is
For the 7th place spot, we chose the MTM Deluxe R-100 Series. it may seem odd that such a simplistic appearing box would be on such an esteemed list as this. Well, appearances are very deceiving, as this is definitely one of the best options on the market.
Read more
Tough as nails
Don't let the plastic-esque look of this case fool you, this is no slouch when it comes to the durability department. Instead of regular plastic, this is made from an incredibly durable polypropylene construction that is guaranteed to be scuff resistant, as well as have a textured surface that is easy to handle.
Adjustable tray
There are a few different methods that these types of products like to employ in order to accommodate different caliber bullets inside them. The method has to be effective without sacrificing the snug fit that these boxes need to have in order to hold their cargo safely. The method this box employs is to have the tray be adjustable with its height. There are two height positions that you can alternate between, both of which will help you accommodate different types of bullets.
Cost and Value
Being a rather small box, despite its large 100 round capacity, this product is sold for a rather decent price, if a bit expensive for the type that it specifically is. It wouldn't have made our list, though, if it didn't provide a lot of value for the price and we think you'll be happy with this product regardless.
8

. MTM Case-Gard 50 Series
Hinged lid
Sturdy design
Cheap
Kicking off our final three entries, we have the MTM Case-Gard 50. This is the kind that you go for when you want something nice and simple, with no fancy add-ons. Just a normal option that works like a charm with what you need it to work for. So, what exactly got it on the list in this case? Let's find out.
Read more
Hinged lid
The problem with non-hinged lids is the fact that they will eventually wear out and break. Whereas a hinge is designed to be constantly used indefinitely, never wearing out over time. Which is why we looked for as many products with hinged lids as we could find.
Sturdy design
While a very basic option, that doesn't mean that its construction is basic. Once again, we have an option on our list that is made from the highly durable polypropylene. This ensures a resistance to being scuffed, as well as a long lifespan due to its sturdy build.
Cost and Value
The thing that got this box on the list was its price, which is very affordable. True, we wish it had some more special attributes to make it stand out more, but then it wouldn't be quite as affordable.
Stable stacking
Stores up to 50 rounds
Very affordable
Dual latch setup is cumbersome to open
For our second to final entry, we have our final Plano entry for this list. At first glance, this seems much the same as the previous entry, but there are actually quite a few differences that help to set it apart and make it more unique. Let's take a closer look and see what makes this option different from others on our list.
Read more
Stable stacking
Once again, we have another option that makes organizing and stacking easier, thanks to molded feet and nesting top. These little grooves in the top and bottom of the product make stacking numerous of these on top of each other easier and safer, by helping them to lock in with each other. So, if you find yourself with a bunch of these, don't worry. Just pick out a corner in your closet and start stacking.
Stores up to 50 rounds
Granted, 50 rounds is not quite as impressive as the 100 we've showcased thus far on the list. But considering that the 100 boxes on this list involved pistol rounds, and this one refers to rifle rounds, we feel it all evens out. Especially because one rifle round tends to accomplish the same thing as three pistol rounds.
Cost and Value
While a little higher than what we consider to be cheap for this list, we still consider this option to be incredibly affordable for what it's offering.
Portable
Prevents spills
Cheap
A small quantity of bullets
For our final entry for this list, we have the MTM Rifle Slip Top. This is one of the more unique types we've showcased thus far, having a slip top instead of a lid. Is this the only thing it has going for it? Well, let's close out our list by finding out.
Read more
Portable
This is easily the most portable entry on the entire list. Other options need to be carried by hand via a handle. But this one is small and thin enough to be carried in pants or even a coat pocket. So, you have both your hands free again to carry your rifle and other equipment, without also having to worry about the bullets. Sure, this means it doesn't carry nearly as much as other options on this list, but we believe it all evens out.
Prevents spills
The main advantage that this has going for it is right there in the title. This comes with a slip top that is much more secure than your average lid. True, it can't lock down in place, but it's secure enough to work, fitting snugly enough that it keeps the rounds inside where they belong and prevents any sort of spills.
Cost and Value
This is by far the cheapest entry on the list. Thanks to its small size and sacrificing quantity of bullet capacity for quality of storage, this is one of the most affordable options on the market.
Criteria Used for Evaluation


Protection
Of course, this is one of, if not the most important criteria listed here, considering the fact that you are primarily buying these things, to begin within the name of protection. But protection comes in many different forms, and so what kind of protection you need from an ammo box may depend on where you actually plan on taking it. If you're going to take it near a lake or the ocean, then you definitely need one that's waterproof. But also, if you're taking it into, say, the forest, with mounds of fallen leaves where small objects can very easily get lost, then you'll want to bring along one that's sealed extra securely, perhaps with a double latch seal. There is a multitude of ways to protect the contents of these products, but ultimately it all comes down to what the product itself is made out of.
Most options, at least the smaller ones, are made from a form of plastic, most commonly polypropylene. Polypropylene is tough, sturdy, lasts a long time, and is generally the best way to go in this case. On the other hand, a can will usually be constructed from metal, since it's basically that but a lot tougher.


Ease of Use
But of course, you have to put it all away eventually, that's one of the reasons you bought the box in the first place. These products ensure that you have a safe and secure place to put away your smaller boxes that you buy in the store, or your individual rounds that don't have a home of their own anymore for whatever reason. But then, you need a place to put them after such storage, don't you? Fortunately, this is something they all pretty much have licked. Most of these products, barring the much larger models, are the epitome of compact and easy to store. There are even some options out there that you can fit in your very pockets. True, they don't hold that many bullets compared to other larger sized products, but they're a lot easier to access.
The majority of the options on our list are meant to be stacked on top of each other, usually in the corner of your closet or some such other area. This is why you see so many products with grooves made in the top of their lids and on the bottom of the boxes. These are meant to stack on top of each other to make it harder for a large stack of them to topple over. If you have several of this type of box, then this feature will definitely be a boon for storage.


Value
Another important criteria we took into consideration when compiling our list was the price of each item. To be perfectly honest, we expected the prices of these entries to be a lot pricier than they turned out. But as it turns out, a lot of they are actually very affordable. Even the priciest one we found wasn't all that high all things considered. But despite this, our usual method for judging this criterion held true. Rather than judge by the price itself, we judged each entry by how well they could justify the price they were asking for. Even if something is affordable for all intents and purposes, if the features it offers don't catch your eye, it wouldn't matter even if it was free.


Capacity
Another factor you may want to consider before purchasing your product is the bullet capacity it can hold. If you are going on a long hunting trip and need a place to store a lot of ammunition, a smaller sized option may not be enough for you. You may find that you run out of bullets more quickly or that you'll need to purchase more than one product to hold all of them. Some of the options on our list are meant to hold shotgun shells while others are designed to hold rifle rounds so that's another criterion you should take into consideration as you look at the capacity of the options available on our list. It would be pretty silly to purchase a product that is designed to hold rifle rounds when you're going to be needing to store shotgun shells in it.
Expert Interviews & Opinions
Most Important Criteria
(According to our experts opinion)
Experts Opinion
Editors Opinion
Users Opinion
By Default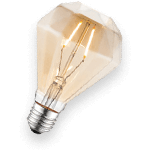 Importance of Proper Storage
You need some kind of specialized storage to keep all of your bullets. If a bullet becomes damaged or corroded, then that's the end of the discussion. It's unusable, and you may as well just throw it away or melt it down into something more useful. This is why storage boxes are such a lucrative business. Because they really are just that necessary to maintaining your supply of bullets over a long period of time. They're also a great way of keeping your bullets from falling into the wrong hands. Better to have them in a locked up tight storage box, than to be sitting out there for someone with a gun to get to. Without bullets, a gun is just a big fancy beating stick, so it's important to keep both the gun and the bullets as secured as possible. And if that's what you're looking for, then we can't recommend the ten entries in the list above enough. All of them provide everything one should look for in a good storage box, from durability to security. So if you need a new storage box for that brand new set of bullets you just bought at the store, then pick one of these and enjoy.
Purpose
These are the best way to store and carry lots of ammunition around with you. They're secure, tough as nails, and are easy to deal with. But even if you already have one, there's an option for every type and caliber bullet under the sun, so chances are good you need another one. So, you may as well get the best, right? That's why our list exists and we believe you'll find something here that will suit all of your needs.
Other Factors to Consider


Brand
Brand name matters. Though this statement may come into hot dispute, the truth of the matter is that there are just some brands out there that are better at producing the products they're known for than others. If you want a high-quality place to store your rounds, you may have to pay a little bit extra for the brand name behin the product. Of course, the options on our top ten list come in a variety of different price ranges to ensure that everyone is able to purchase a product without having to take out a second mortgage on their home.


Water Resistance
If you plan on taking your ammunition storage with you during boat rides, your best bet would be to ensure that the product is water-resistant incase you happen to encounter some big waves or meet a particualrly rough rain storm on your adventures. It's important to note, however, that a lot of these products are actually non-submersable which means you definintely want to avoid getting it too close to the edge of the boat otherwise you risk damaging the fragile contents inside.
Frequently Asked Questions
q:
How do I know which size ammo to purchase for the ammo box?
a:
This all depends on the size of the bullets in question and how much of it you plan on putting into the box. Bullet calibers are some of the most specific and varied sizes you're likely to find on any market, so a single digit off can render a bullet incompatible with your box. However, there are a few basic rules to follow. For one, if you have larger sized rounds, and you want to store a lot of it in a single can, then what you need is a deeper can that lets you store a lot of bullets all at once.
If you get a smaller ammo box, meant for individual rounds, then the box itself will tell you what caliber bullets it can store. The great thing about there being so many calibers of bullets is that that means there are at least 2 or 3 types of bullets that can fit into most ammo boxes. Some more snug than others, of course.
q:
Is a plastic ammo can as durable as a metal one?
a:
While the plastics used to create ammo cans are of a much higher, more durable grade, usually polypropylene, nothing can beat the shear steel of a metal can. A plastic ammo can will more than handle a few drops and may even be waterproof as long as you buy a brand that specifies such. But a metal ammo can simply handle more based purely on the material it's made out of. However, metal cans are also much more expensive due to the high grade nature of their materials, as well as because they usually offer more features than the plastic variety. If you're on a tight budget, but need a new ammo box, then a plastic one will do enough for you to be worth it, while also being much more affordable an option.
q:
Is there any way I can improve the water resistance of my box?
a:
The best way for you to do this, typically, is to ensure that the box you're buying is waterproof before you use it. Close it and put it under running water or in a full tub. Then wait and see if it fills with water. If some water does get in, you still have some solutions available to you. If you plan on keeping your bullets in that box for any long period of time, you can use some silica gel packets. Put them inside the box, near or over the parts that leaked. Silica is one of the world's most absorbent materials when it comes to water, so any water that does get in will be swiftly absorbed by the packets. But mostly you won't have to worry about this, we've gotten very good at making ammo cans waterproof.